Smorgasburg LA: Weekly Food Event in Los Angeles
In LA, there is no shortage of great food or fun events to go to every week; however, Smorgasburg, which happens every Sunday, is one of my favorites. This gathering of food, drink, and shopping vendors take over the five-acre site used for a weekday produce market and provide a fun atmosphere for the whole family that is free to get into and free to park at (up to 2 hours). Here is all the information.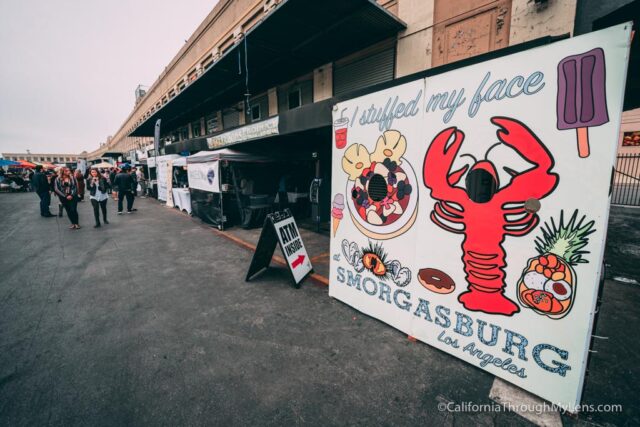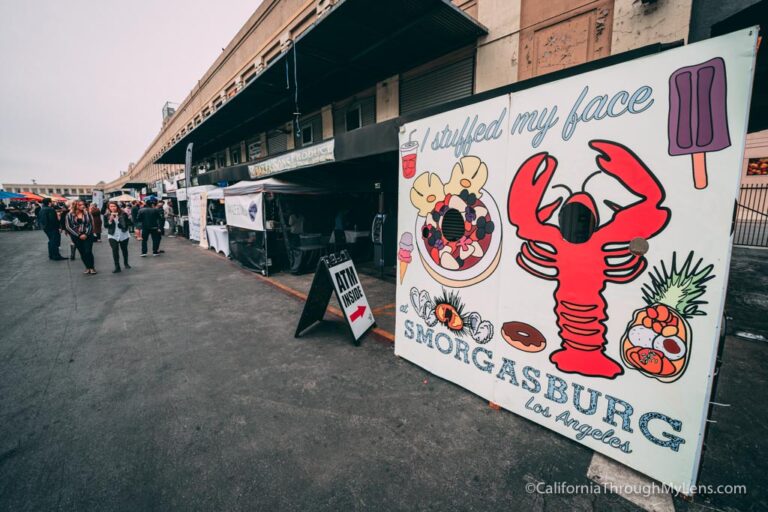 Details
Every Sunday from 10 AM – 4 PM, do check the website before going
Free parking for 2 hours
No cost to enter
No pets allowed
This information is from my visit in 2017
Read all about my favorite Downtown LA spots here
Getting There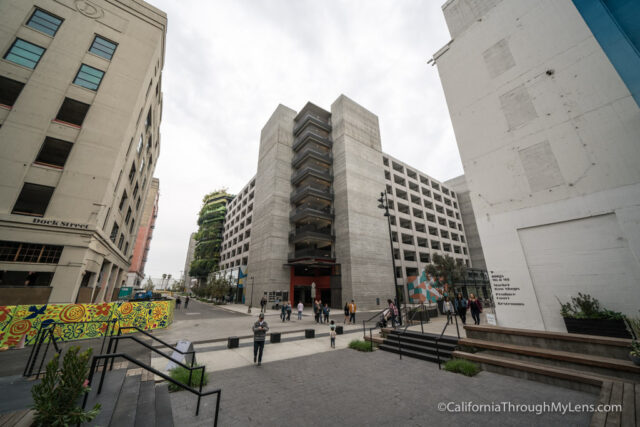 Smorgasburg is located in what is now called ROW DTLA, which is a big industrial complex on the southeast side of Los Angeles. From 7th St heading towards LA, you will turn on Alameda St and will see signs that direct you to the parking structure. It can get busy during the lunch rush, but I haven't had trouble getting a parking spot.
The Market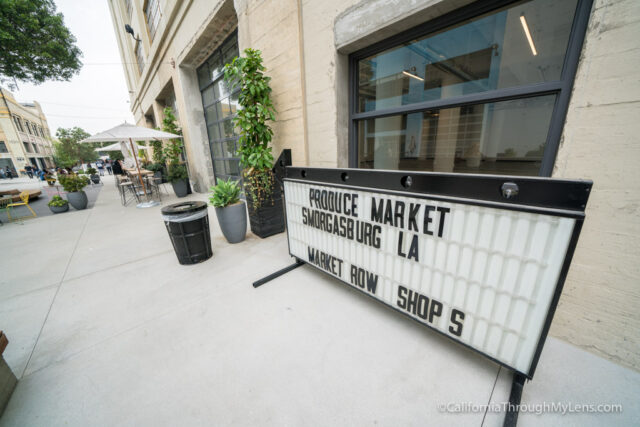 After parking, you will follow the signs until you reach the large open area with all of the vendors set up in the middle.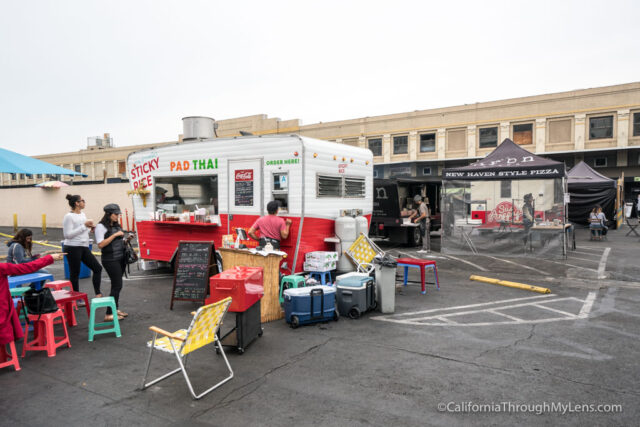 I would recommend taking the time to make one loop before selecting your food. There are over 30 different vendors here, so check out all of the options.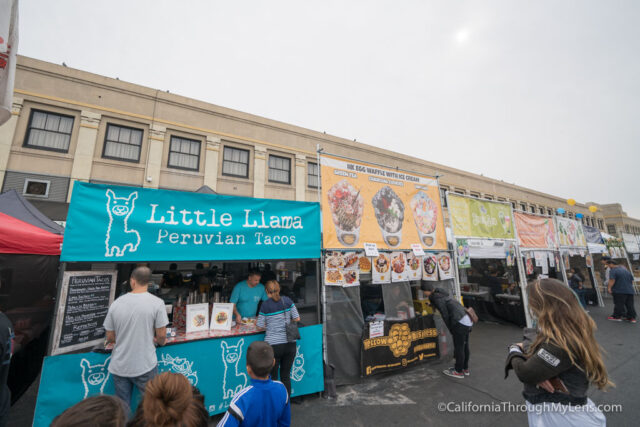 The most popular places are Shrimp Daddy, who sells fried shrimp in a pineapple boat and Lobsterdamus, which sells lobster dishes.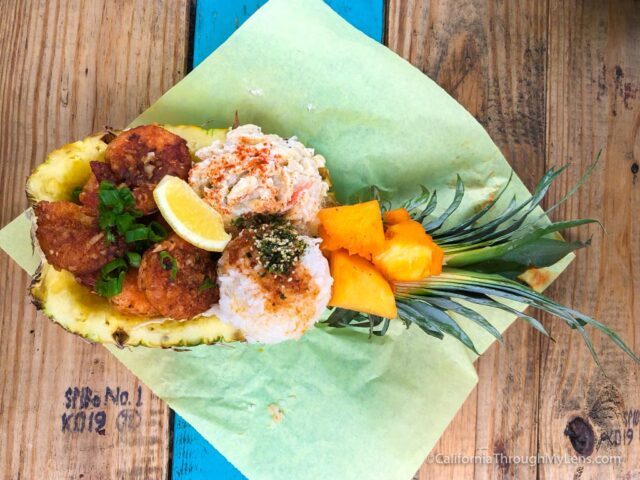 These are just a few of the places you can choose from though, as there is everything from tacos and bbq to French macaroons and pad thai.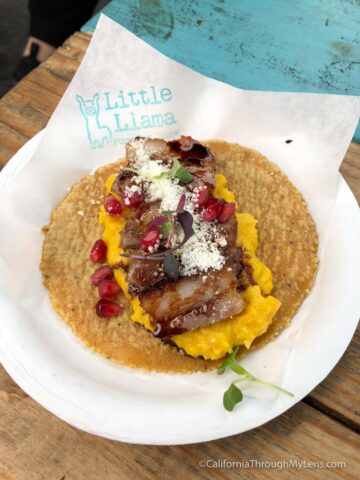 I ended up grabbing a pork belly, pomegranate taco from Little Llama, and fried chicken in a waffle cone from Baldoria. I was happy with both of my choices but would still try something else next time.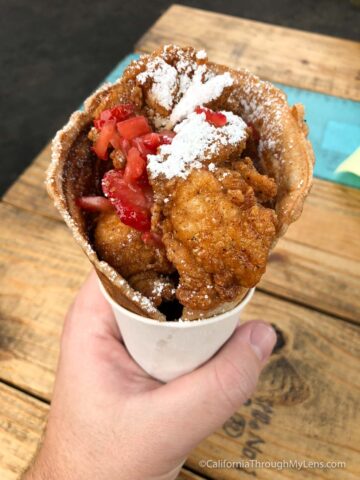 Amie went with the Shrimp Boat from Shrimp Daddy and liked it but wished there was more food in it for the price.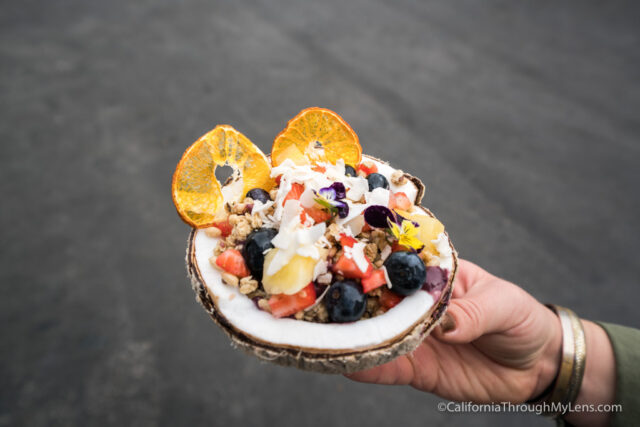 We also tried an acai bowl from Amaze Bowls, which is another popular spot.
Some of the food is gimmicky, and some of it is pretty expensive, I would plan to spend $20 a person if you come and try a couple of things.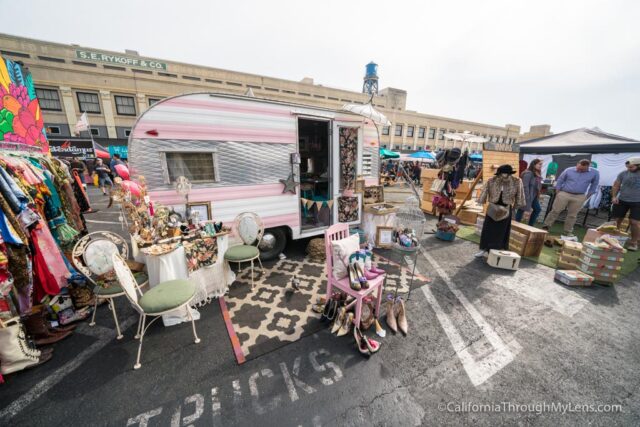 Down the middle aisle, there are a half dozen shopping vendors selling everything from art prints to shoes. It was fun to check these out as well, and I picked up a beautiful LA map for my office.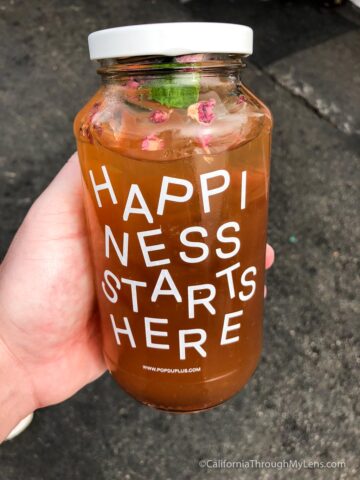 On the way out, we also stopped by Popdup for one of their grapefruit basil teas. This was a pricey drink as well, but it was delicious, and it came in a fun glass jar.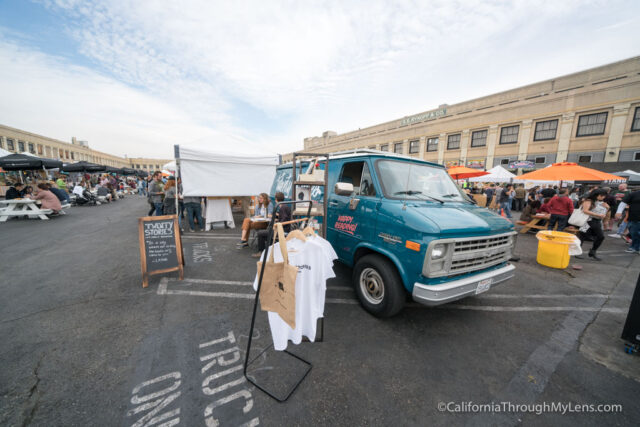 We stayed for about an hour and a half here, and even though I spent more then I was planning to, it was an enjoyable time. The sheer amount of different food is hard to beat, and the fact that it doesn't cost to get in or to park at makes this an easy recommendation in Los Angeles. Check it out and let me know what your favorite thing is that you ate in the comments.