Live Oak Canyon Pumpkin Patch in Yucaipa
One of Amie's favorite things to do is to take in all that the fall season has to offer, including decorations, pumpkin spice lattes, cornucopias, and even pumpkin patches. Because of this, we often make the trek out to Yucaipa to go to one of the larger pumpkin patches in the area, the Live Oak Canyon Pumpkin Patch. We have been going for years, and this post has been updated for the 2021 season. Here is all the information and let me know what you think in the comments.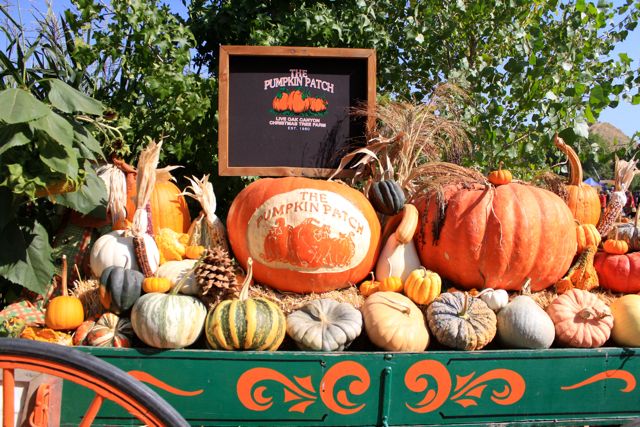 Details
Usually open from the end of September to the end of October
Admission ranges from $10 to $15 and goes up as you get closer to Halloween. It is pretty pricy for the whole family to visit.
Each of the rides and activities cost as well
Location: 32335 Live Oak Canyon Rd, Redlands, CA 92373
Video
Here is my video from my visit in 2021.
Getting There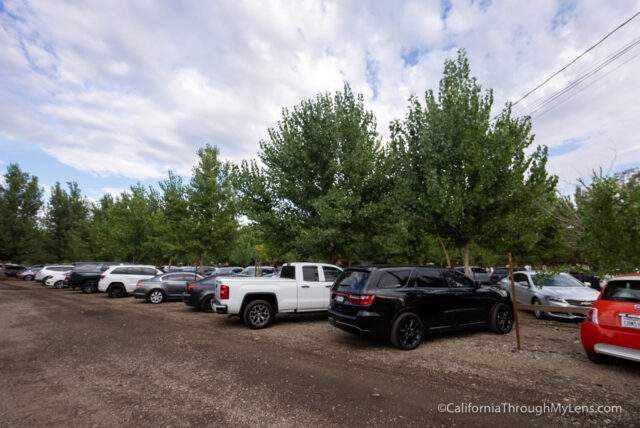 The pumpkin patch is right along the 10 Freeway in the town of Yucaipa. You will get off on Live Oak Canyon Road and see the farm right when you get off the freeway. There are dirt lots that you will be directed to park in and the freeway is often backed up to get off during the weekends. We went at 4 PM on a weekday and waited for about 10 minutes before we got into the farm.
The Pumpkin Patch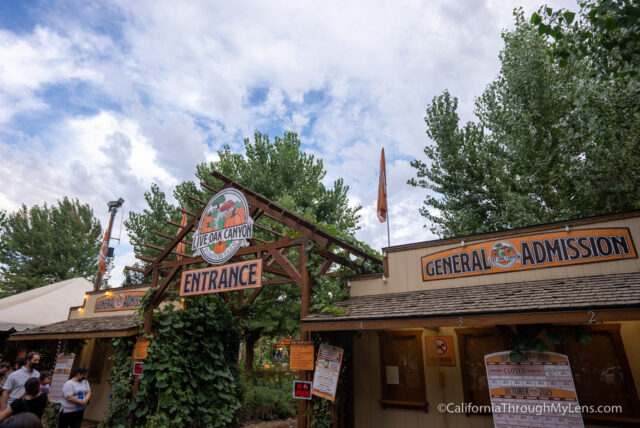 This pumpkin patch sets itself apart from the competition by offering a vast area of activities that make picking out your pumpkin a whole day family affair. The farm is family-owned and operated and it has been for decades now. There are over 40 acres and the farm is used for both pumpkins and Christmas Trees in December.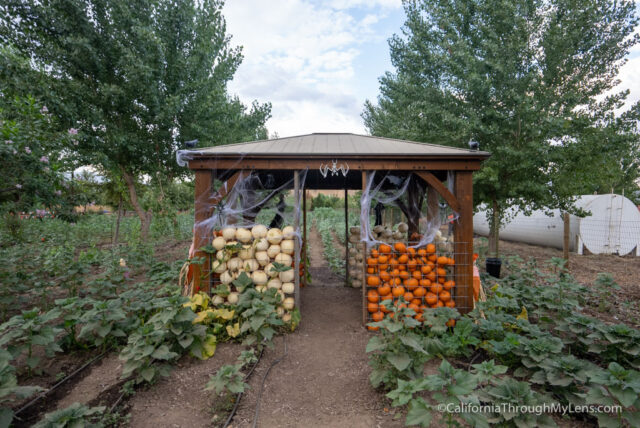 I know it seems trivial to talk about the pumpkins at a pumpkin patch, but Live Oak Canyon has every type of pumpkin you can imagine. From the white pumpkins that are sweet to the taste to the ugly ones with warts to the giant 60-pound pumpkins and even the fairytale pumpkins that look like they are from a Disney movie.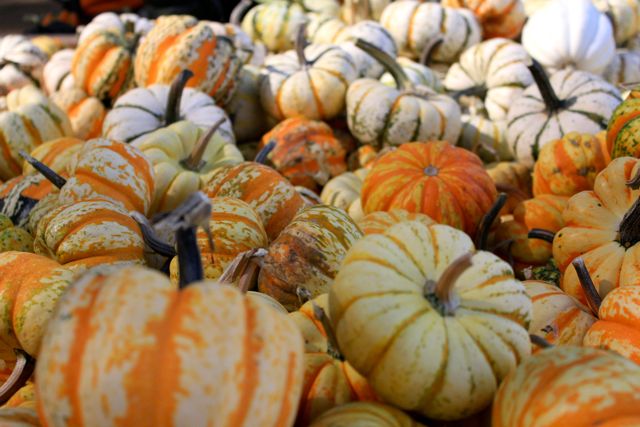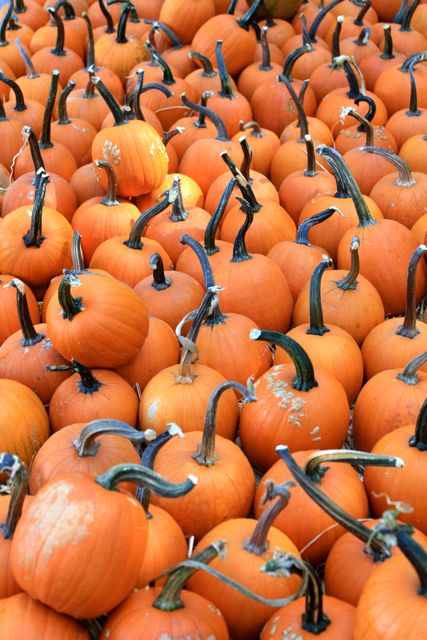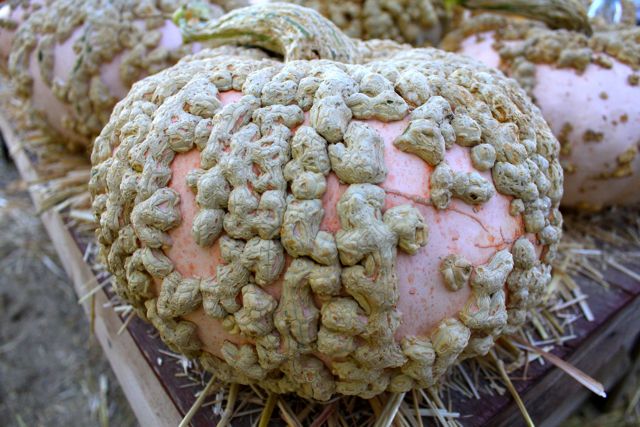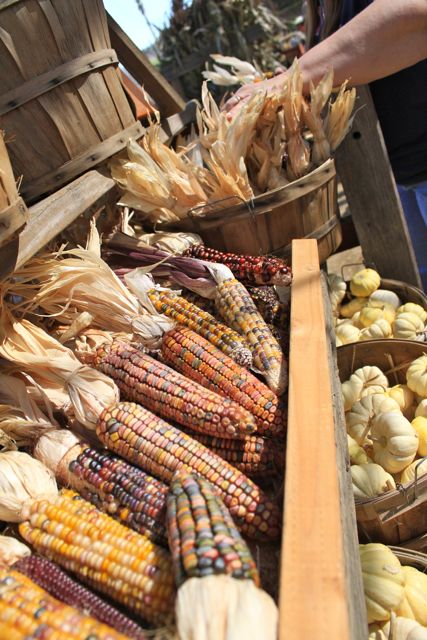 We spent at least 30 minutes just walking up and down the aisle and taking in all the varieties. The prices are not too bad either as they are sold by size, so the smaller it is, the cheaper it is. They also have a wide selection of gourds, Indian corn, and squash as well.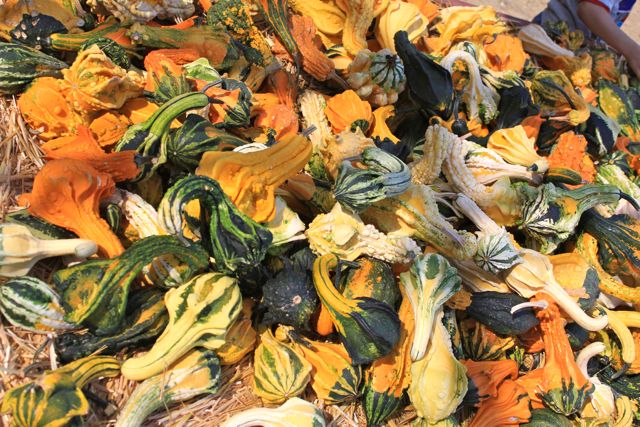 The Attractions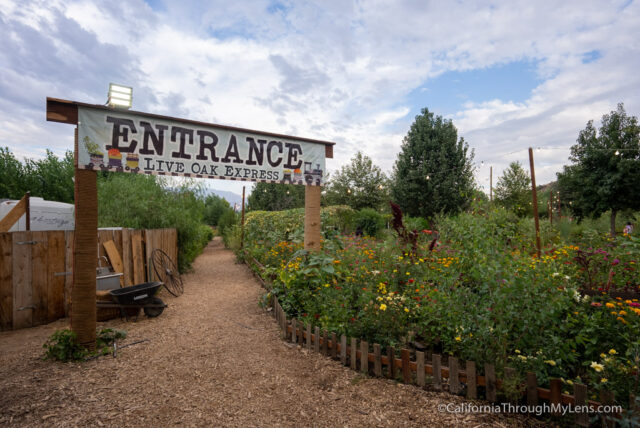 After checking out the pumpkins, you can walk around to the rest of the park, which featured many different carnival-type rides, a giant slide, a hay bail mountain, a petting zoo, and a train ride, just to name a few. All of these have additional costs based on the amount of tickets they require.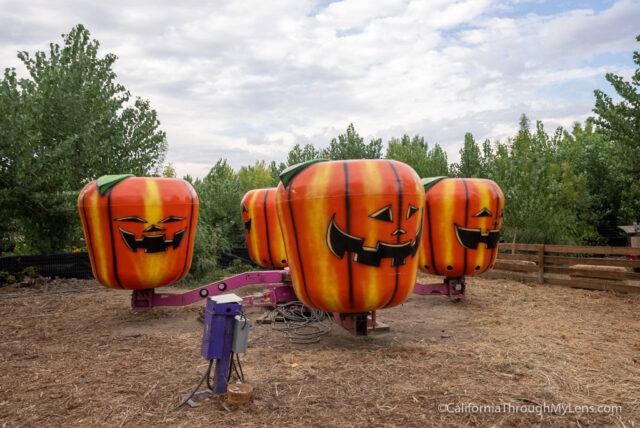 There was a bounce house and a large flat inflatable called the pumpkin pillow as well.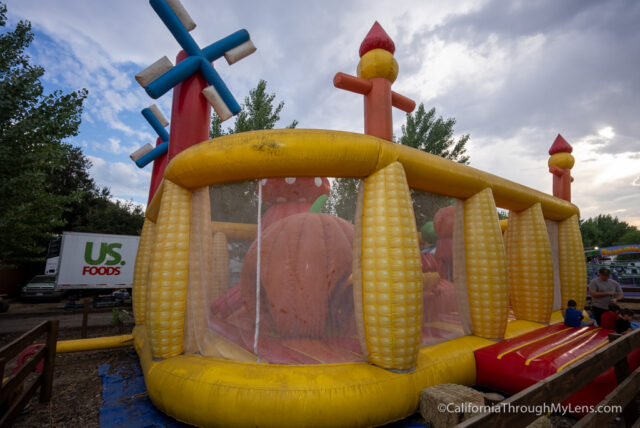 There were two free attractions that my children loved. The first was a tractor ride that took you out to the U Pick Pumpkin Patch and was about 15 minutes long.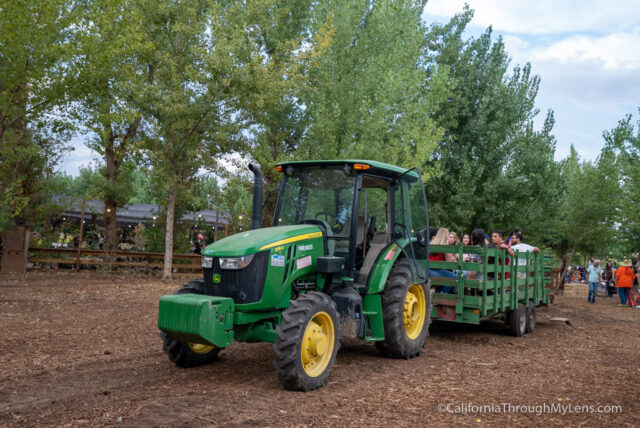 The second was a silly singing chicken show that was great for small children.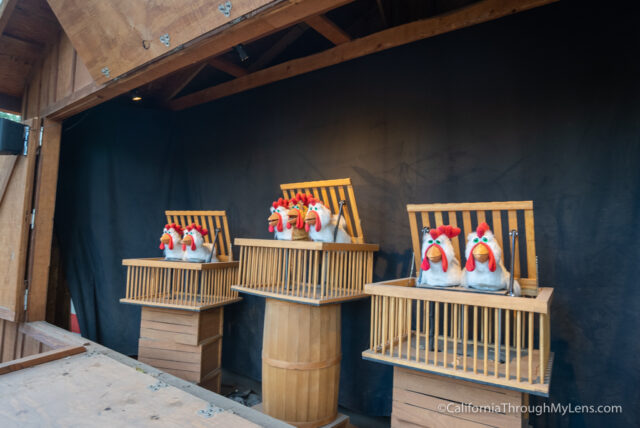 Blasters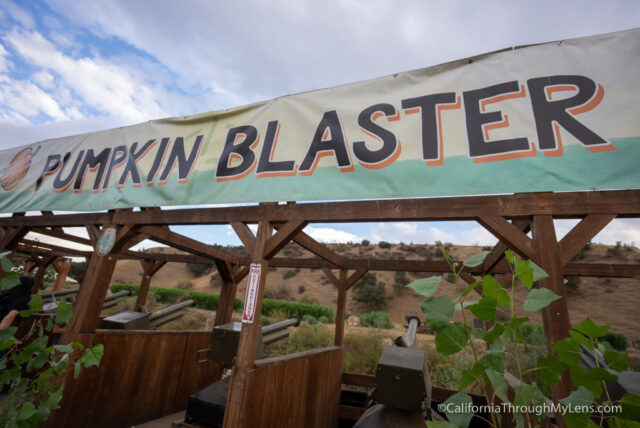 For me, the highlight was the pumpkin blasters which were easily worth the price. These cannons shot small pumpkins across the ravine and over to the hillside. There was a car and a few targets that you could shoot at. It was pretty epic!
Food
I was surprised to see that they now had many different food vendors on site. Everything from pizza and turkey legs to ice cream and kettle corn had a stand that you could grab food at.
The Petting Zoo
The last place we visited was the petting zoo. This attraction cost to visit as well but it was fun for the kids.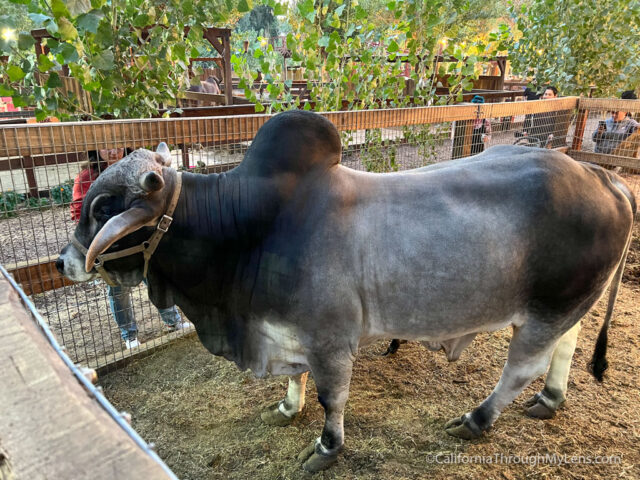 At the petting zoo, they had all sorts of animals ranging from sheep and goats to an emu and peacock.
Corn Maze
There is also a corn maze here which I am sure would be a lot of fun, but I didn't get to visit it in 2021 to update this post with new information. Let me know what you think of it in the comments.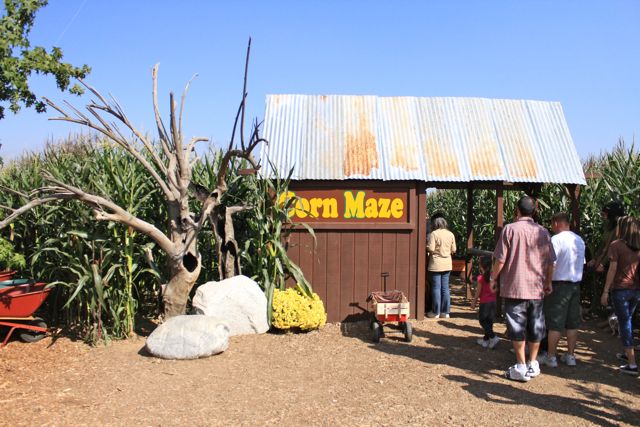 All in all, you can do worse than spending a day at the Live Oak Canyon Pumpkin Patch. There is enough entertainment for the kids while still having exciting stuff for adults, even though it is pricey for a whole family. One thing to note, we went on a Saturday, and it was pretty crowded, it's to be expected but if you have the time I'm sure during the week is better. Make sure you head over to Yucaipa before Halloween is over to check it out.