Santa Barbara Zoo: One of the Better Small Zoos in California
The Santa Barbara Zoo is often voted as one of the nation's best small zoos, and it certainly makes the most of its 30-acre property. The location is stunning, sitting right along the coast (you can see the ocean while looking at the giraffes), and it is a fun spot to explore, especially with young kids. Here is all the information on the Santa Barbara Zoo.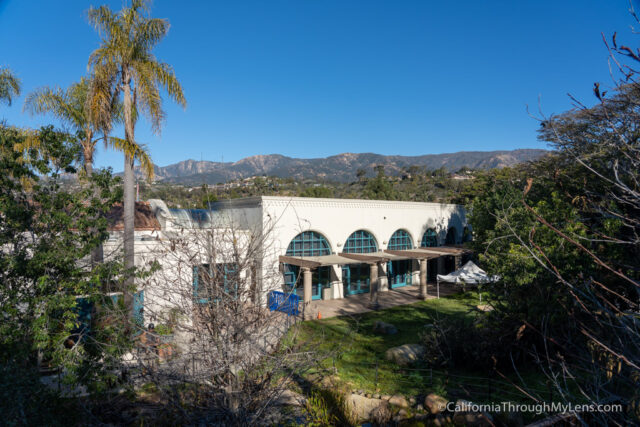 Details
Cost: $19.95 for adults, $14.95 for kids. Parking was also $11 (as of Jan 2022)
Hours: Daily 9:30 AM – 5 PM (reservations may be required before coming)
Zoo map of animals – https://www.sbzoo.org/wp-content/uploads/2021/01/Zoo-map-0121.png
Location: 500 Ninos Dr, Santa Barbara, CA 93103
Getting There
From Downtown Santa Barbara, you will take the 101 South to exit 96A towards Milpas Street. Turn left on Milpas, then left on Calle Puerto Vallarta, and this will take you right to the zoo entrance, which will be on your left. There is a large parking lot, and it was an additional fee when I went of $11. 
Santa Barbra Zoo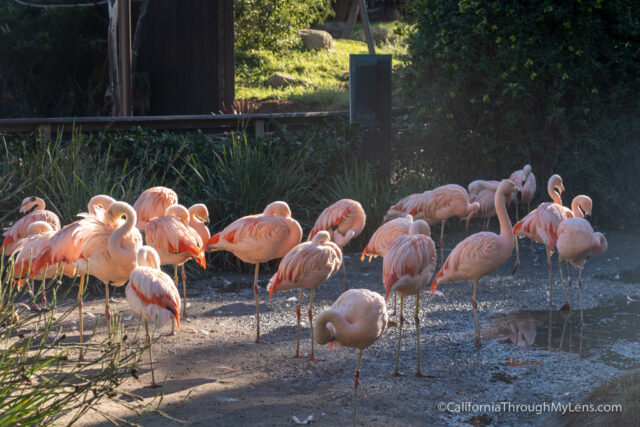 Depending on how much you want to spend time at each exhibit, the zoo can pretty easily be seen in 1-2 hours. That being said, my family had a great time exploring as the property is beautiful, and the animals were very active. Here is some information on what we saw.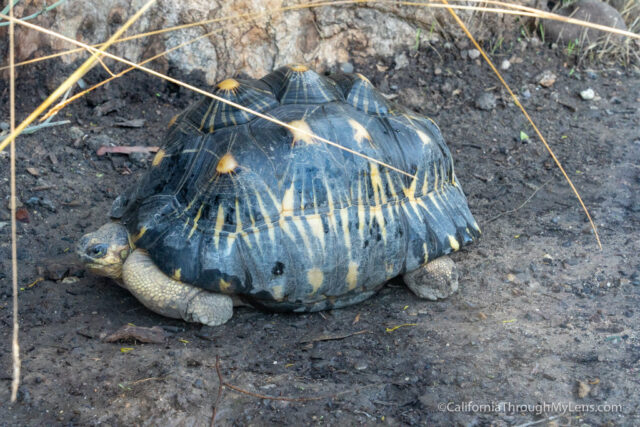 After entering, the first thing you will see are the flamingos. There were many of them, and they were pretty close to the trail, which was fun.
From there, you can head to see the snow leopard and some of the birds. The leopard was sleeping when we went by.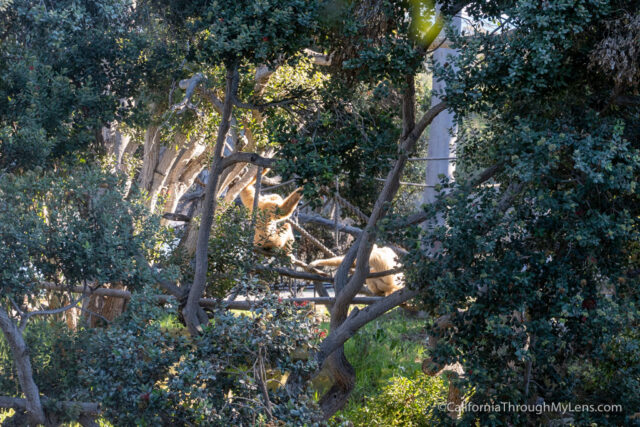 The white handed gibbons were the next stop, and these monkeys were loud and active. They swung all around the trees on the small island they were living on. From there, you could go by the future home of the Australian walk-about section. There were some kangaroos here, but it was still being worked on.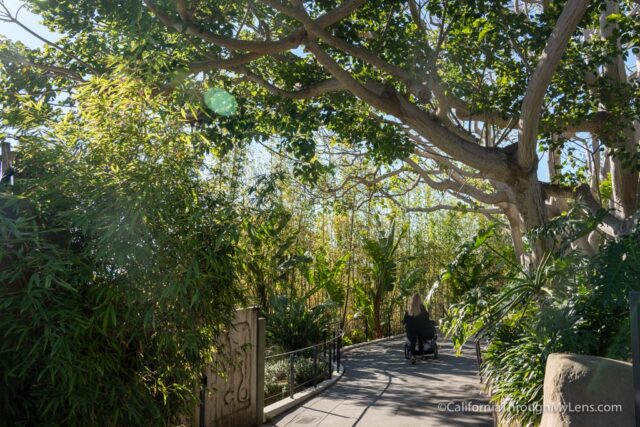 Next to that, there were a few toucans and some penguins in their own respective area next to that.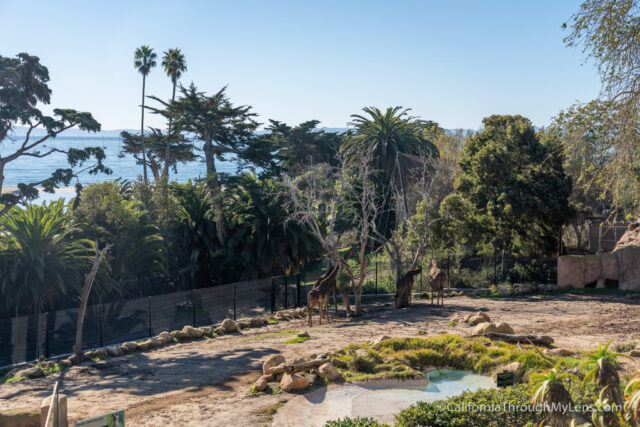 Here you will move into the back part of the zoo, and there is a train that you can pay an additional fee to ride, which takes you on a circular path around the zoo. It looked fun, but we didn't do it on this trip.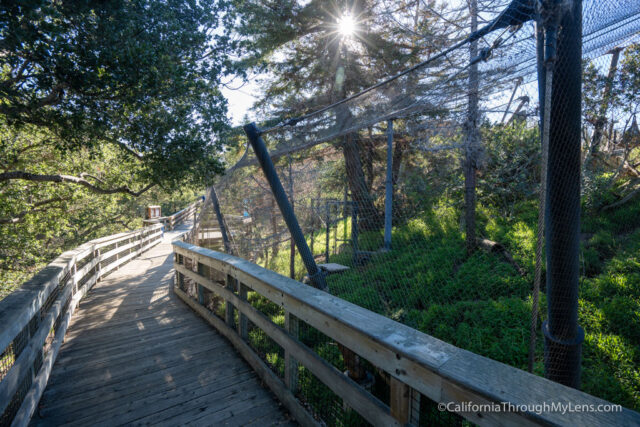 Heading towards the vultures and condors was one of my favorite sections, the Annenberg Flight Path.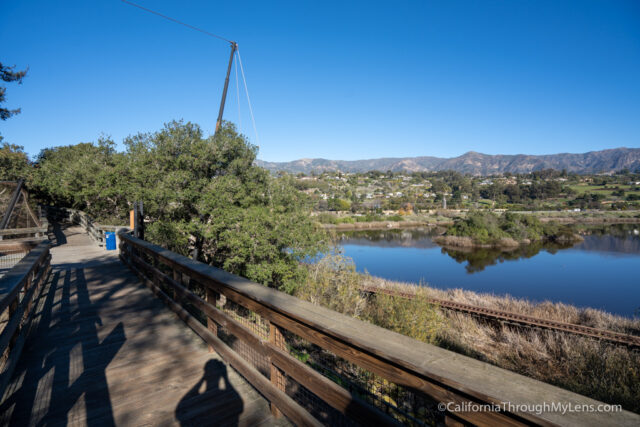 This elevated walking trail took you past the large bird exhibits, allowing you even to see them in flight, and it looked out over the lake that bordered the property.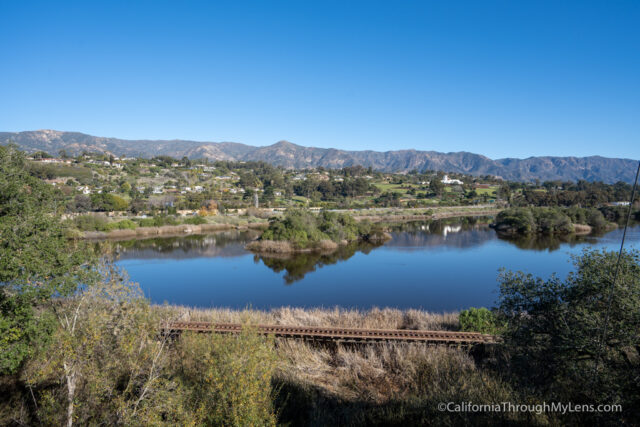 It was gorgeous, and it felt like an adventure to walk along this section.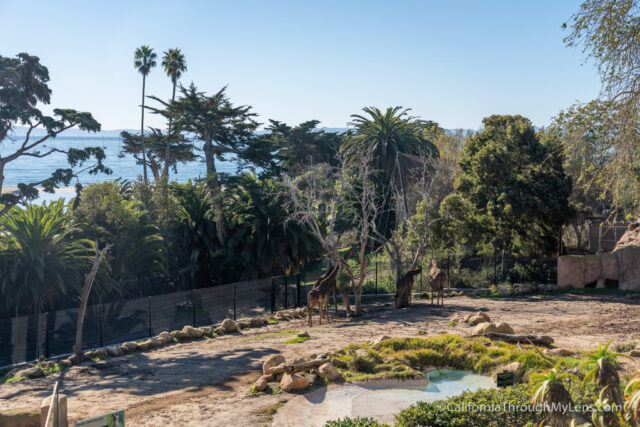 Connecting back with the central zoo led to the three most prominent attractions: the gorillas, giraffes, and lions. Each of the three was out, eating and exploring while we were there.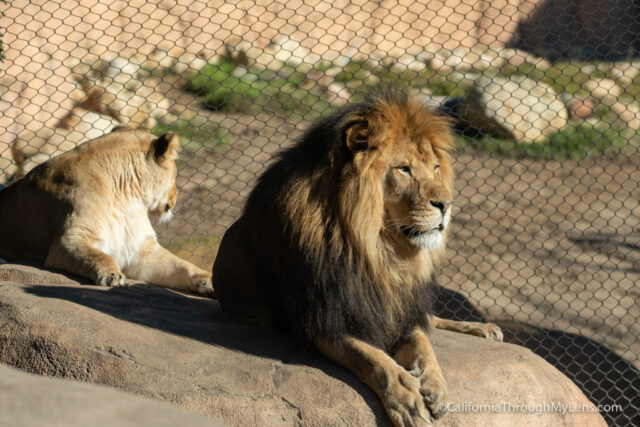 The lions were incredibly cool to see as they were sitting right next to the glass, and you could get pretty close to them.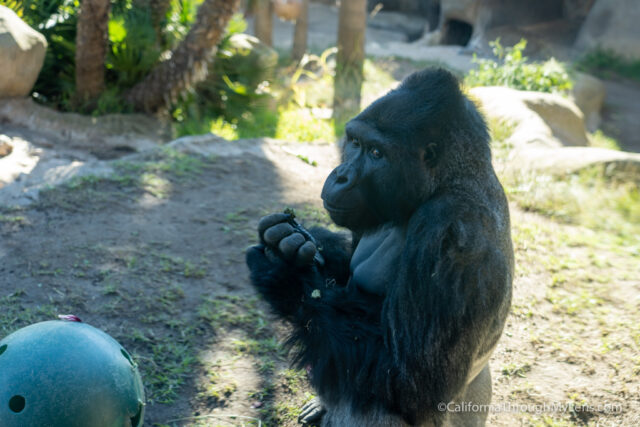 I think they also have an extra charge to feed the giraffe, but we did not do this either.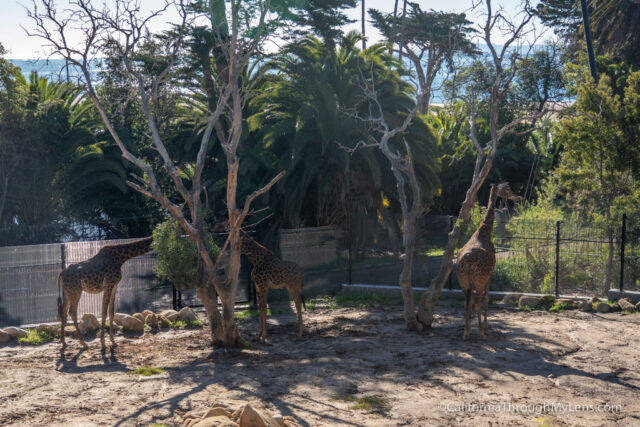 After spending some time with the gorillas, we headed back to the entrance, completing our time at the zoo. Overall it was a great experience for my family with lots of animals to see and an easy spot to spend a few hours while in Santa Barbara. Let me know what you think in the comments, and you can see more of my favorite Santa Barbara places here.