Bacchus Bar and Grill in Irvine
In Irvine there is no shortage of good places to eat. Every corner seems to be teeming with a new delicatessen enticing you in. The Bacchus Bar and Grill on Quail Hill in Irvine is one of those places, but with 8 years in business it has carved itself out as an exceptional spot for an after work cocktail or a selection of unique foods. I got a chance to check it out on a Thursday night when Jake London was rocking the acoustic guitar and I have to say it was a great experience.
Disclosure: Bacchus provided the meal free of charge in exchange for an honest review. This did no influence my review as the food was fantastic.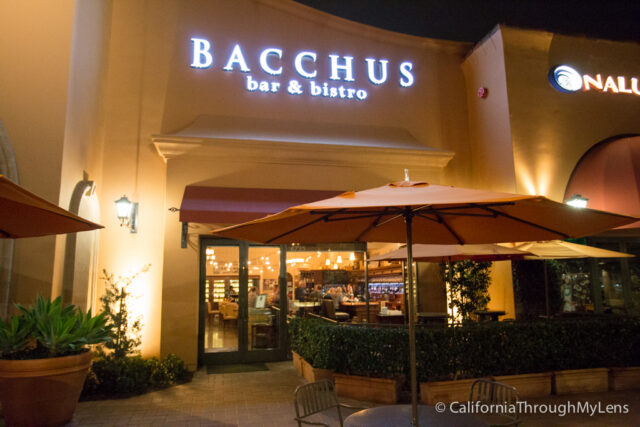 The Atmosphere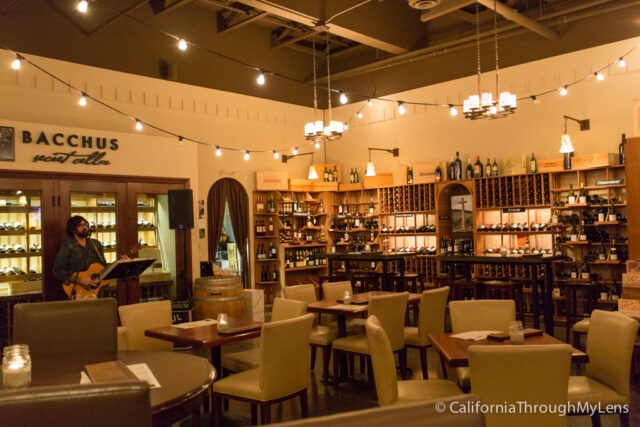 When you pull up in the shopping center it does not seem like this would be a good place for an upscale restaurant, however as you approach the place itself you will notice the calming interior and feel as if you have entered an old wine cellar on the central coast. It is all raw woods and large wine racks, with thousands of corks filling the bowls that line the underside of the tables. 
The Food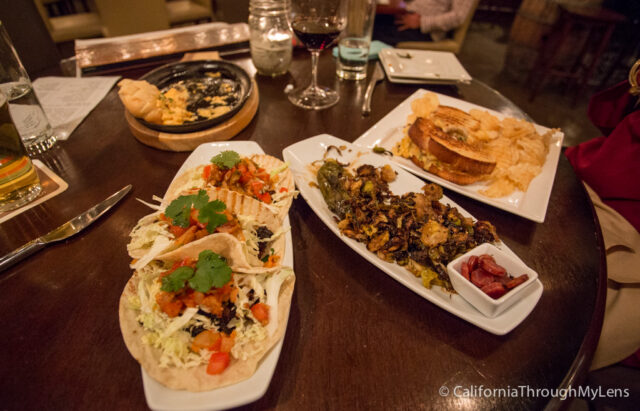 Like any good wine bar they have a plethora of drinks, particularly wines, that you can partake in if you are a fan of such things. I was enticed by the food though and dove into a few of the recommendations from Chef Charity, who came by our table and said hi. Here is what we got:
Lobster & Spanish Chorizo Fondue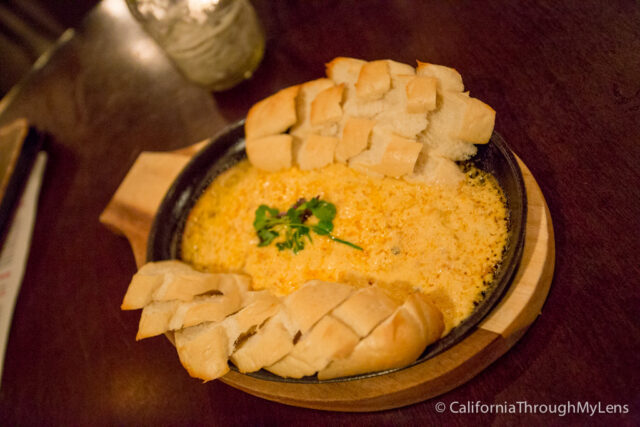 I know it must sound strange but this pairing of foods worked really well together. It had just the right amount of spice with a fantastic and decadent finish. It is heavy so make sure you have others to share with or you will not be able to finish your meal.
Brussels Sprouts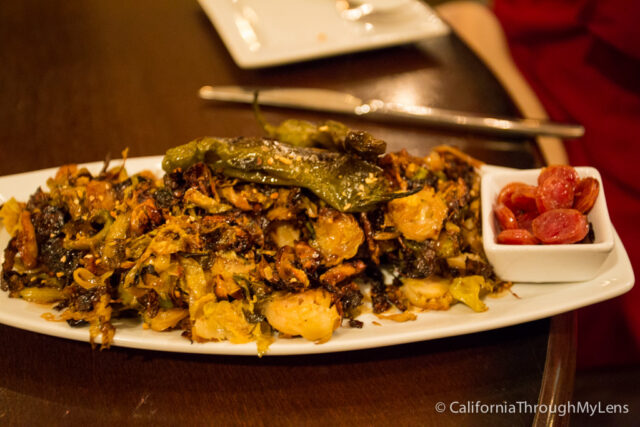 I always love brussels sprouts and here was no exception. They were sliced thin and had a light texture with a ton of flavor. The thin slices allowed them to caramelize really well and the grilled hot peppers and sausage were added to the top to complete the experience.
Lobster Grilled Cheese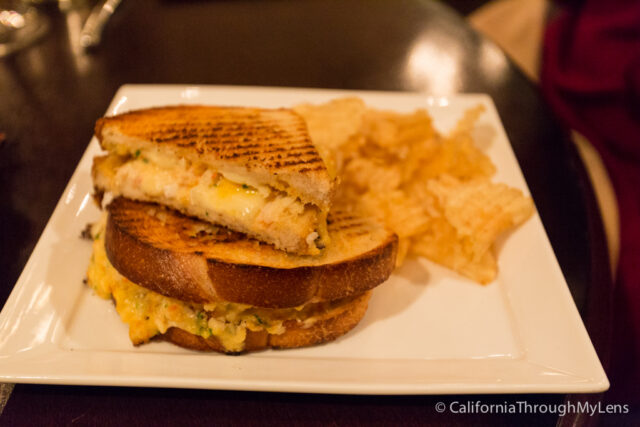 A strong and rich flavor that is more cheese than lobster but that is not a bad thing. The lobster adds a pop to the taste that is really well suited with the Brie and sourdough. I would have preferred a little more of a lobster flavor but it was a decent sandwich.
Pork Belly Tacos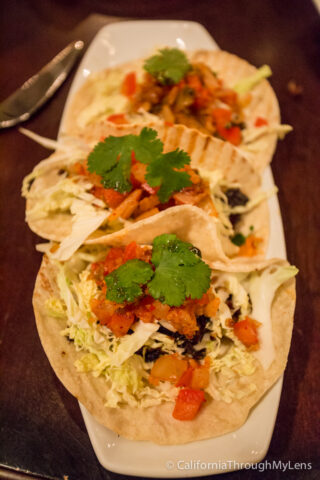 Literally perfect. The kimchi salsa and the fact that the pork belly had a fruity, sweet taste from the soy sauce reduction was a huge win. It's like a sour and sweet in the best way possible. Easily my favorite part of the meal and I could see myself craving this at a later date, highly recommend.
Dessert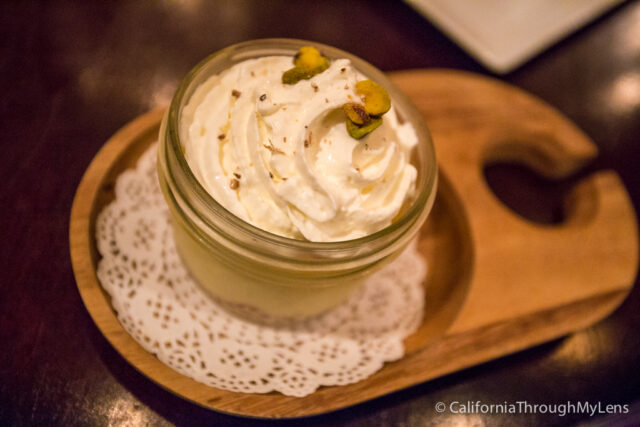 Get the cardamom cheesecake it has a pistachio crust and a light rose flavour that perfectly fits with the cheesecake. Normally I don't like the flavor of rose but it worked great in this and pistachio crust is never a bad thing.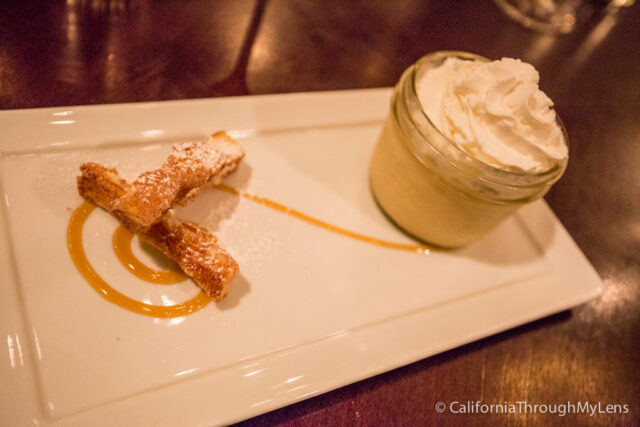 The butterscotch has a sweet taste that was smooth and easy to eat. It comes with a flakey pastry that you can pair with the custard, another great option but the cheesecake was my favorite.
As you can no doubt tell, I really liked my food at Bacchus. Couple that with the music and the fantastic server we had and it was a recipe for a good night. Be sure to check it out if you are in the area.