O'Neill Museum in Los Rios Street Historic District
Located at the end of Los Rios Street, O'Neill Museum is a small historic house that is a fun place to spend 20 minutes and get a better understanding of the history of the area. At $1 for entry, it is well worth supporting the preservation of places like this and exploring the artifacts they have on the premises. Here is all the information.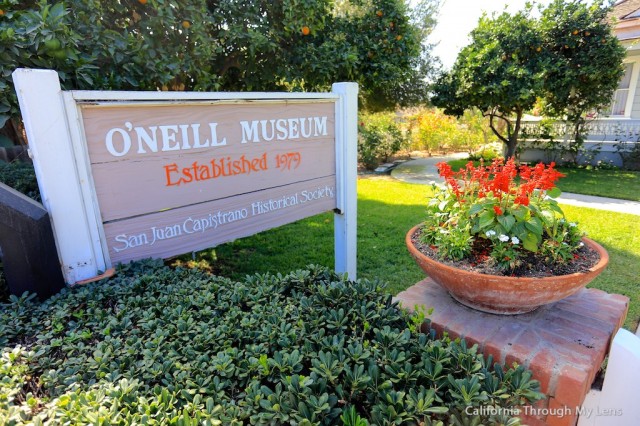 Details
$1 for entry
 20-30 minutes to see
Information as of 2017
History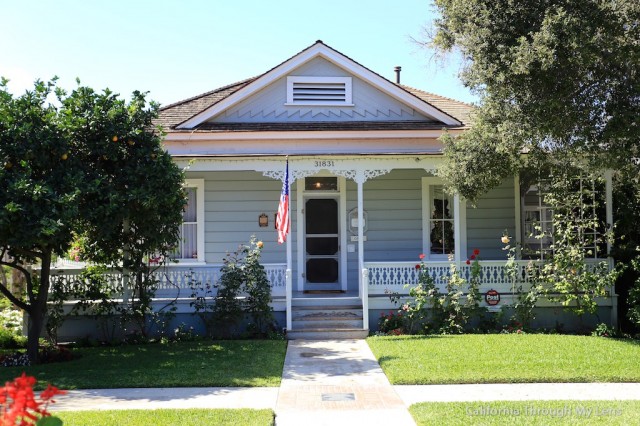 The O'Neill Museum was originally the Garcia / Pryor residence in the 1800s. It was one of the first frame houses in San Juan Capistrano and was built with no kitchen or bathroom. The bath was added in 1895 and the kitchen in the 1920s. It was sold from Jose Garcia to Albert Pryor in 1903. It is said that the ghost of Albert Pryor still sits on the porch.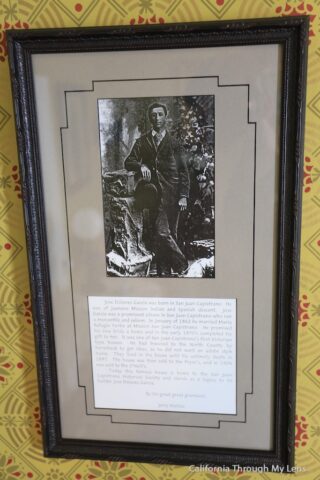 In 1976 the Cornwell family donated it to the historical society, which raised money to move the house to its current location. It was meticulously preserved and put back to mimic how it originally was. You can even see parts of the original wallpaper on the walls.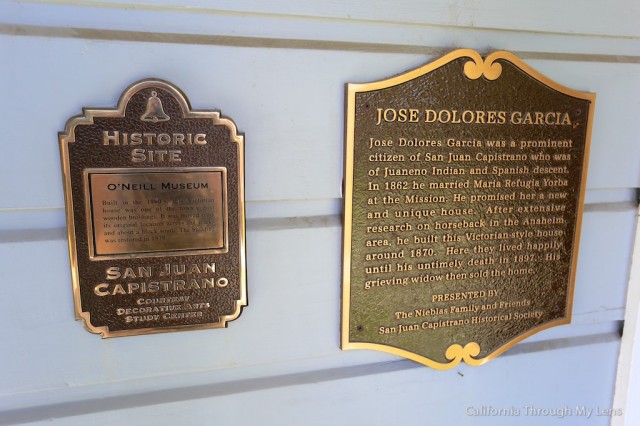 The Museum
As we walked up, we noticed the time capsule which has been stuck in the ground, and it immediately reminded me of Parks and Recreation, which you should really be watching if you do not get that joke.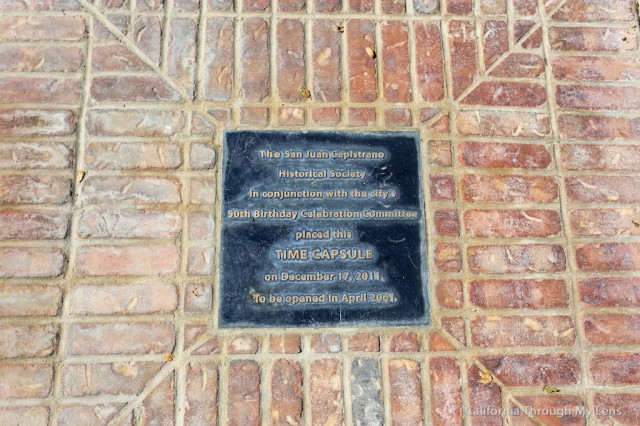 We then entered the museum and paid our 1 dollar to explore the house. There isn't much to see as the house is small, but all the rooms have been beautifully decorated to match how they originally were. There is a lot of information to read on the walls too if you are interested. Here are a few pictures of the rooms.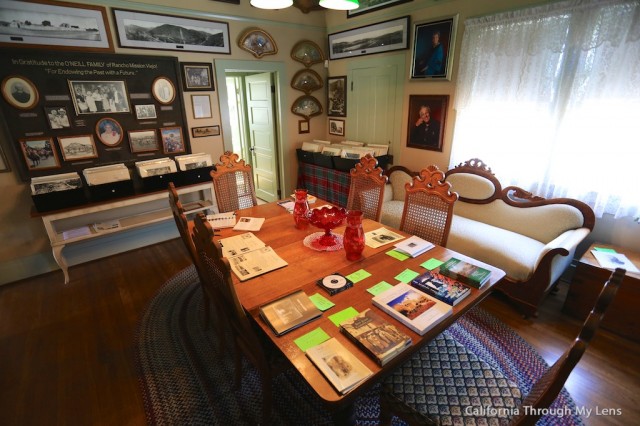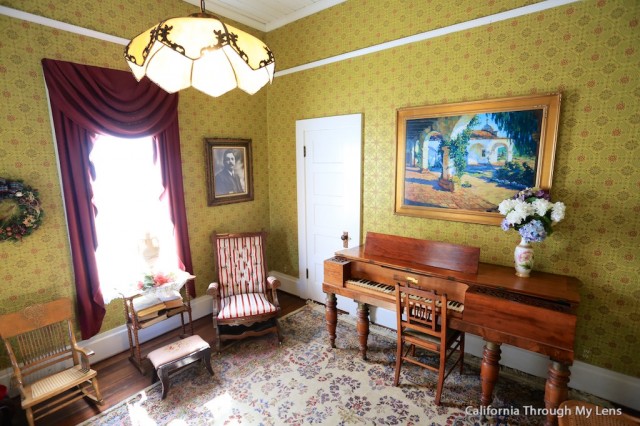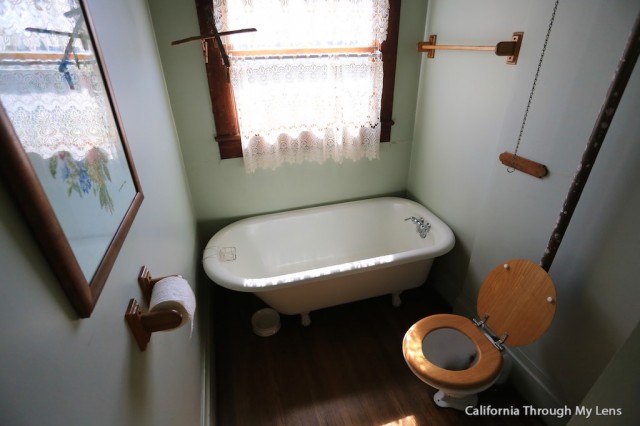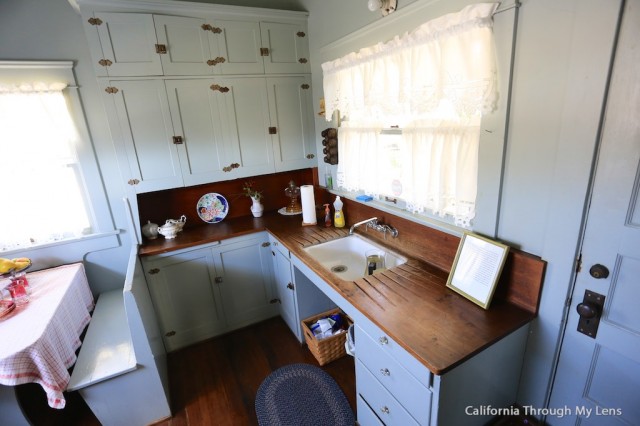 They even have parts of the original wallpaper on the wall protected under glass.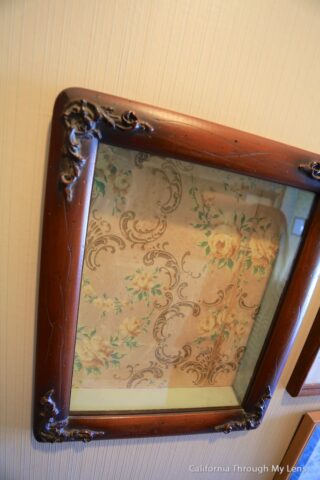 After walking through, you can walk around the grounds as well, which has a big tree and a few plaques.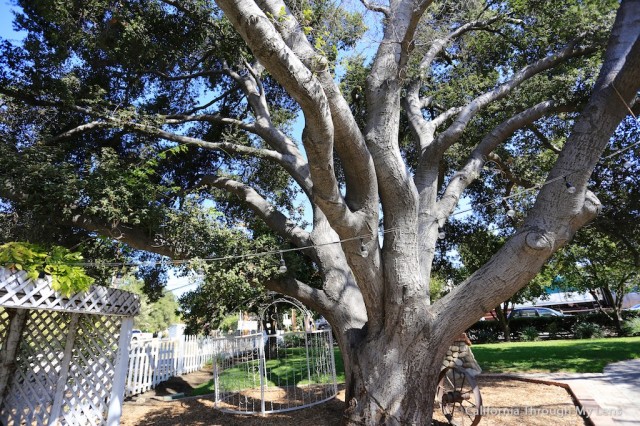 All in all, this is not a reason to drive down here, but if you are here to explore Los Rios, eat at Ramos House or see the mission, then I recommend a stop.