A Weekend Guide to Eating & Exploring North Park, San Diego
North Park, located northeast of Balboa Park, is one of San Diego's best up and coming neighborhoods. Some say it has a hipster vibe, but I prefer to think of it as just a fantastic spot with an eclectic array of experiences to be had. I got a chance to spend a weekend in the area and explore much of what it has to offer. This guide should help you have a great time in this unique neighborhood, and I guarantee you that the people and businesses will have you planning your next trip before you even leave. So without further ado, here is how to spend the weekend in North Park, San Diego. Information from my trip in 2017.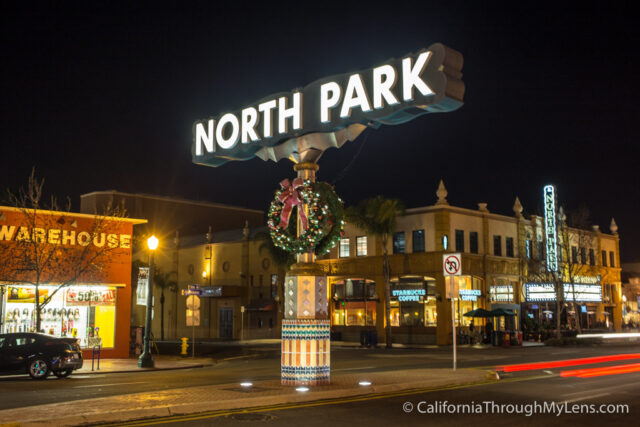 If you are driving down from any of the large Southern California cities, then you will first want to know where you can stay and where you can park.
Parking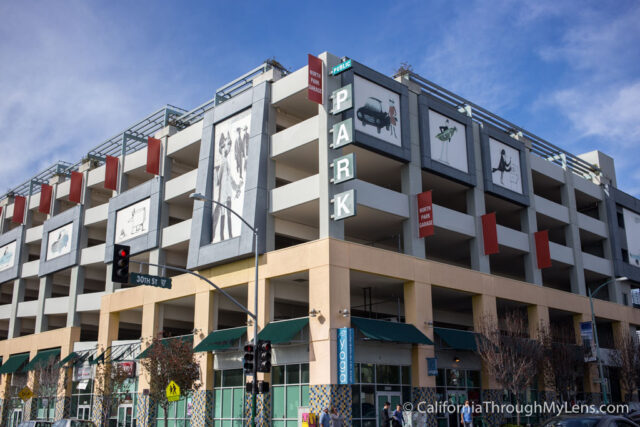 On and off through the entire weekend, I parked my car in the parking structure on Utah and University, which cost about $1 an hour or $5 for the day. There is street parking available as well, but I enjoyed just parking in the structure and walking to all of the locations on this list as they are relatively close.
Hotel
I usually opt for the best budget-friendly / well-reviewed hotel I can find. In North Park, I often end up staying at the Berkshire Motor Hotel, which is a no-frills hotel, but it is close to downtown, well priced, and clean.
Day 1 – Saturday
Since most people will opt to have a leisurely breakfast before heading down to North Park, this guide starts with lunch. In between the food recommendations, there are all sorts of places to shop and explore as you walk the streets, just pop in whatever shops look the best to you.
Lunch – City Tacos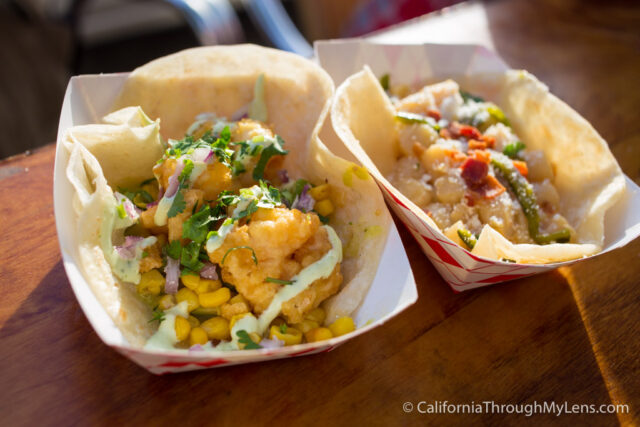 For a good, cheap lunch, it is hard to beat City Tacos. This small restaurant has all sorts of epic tacos with each costing $3.50. They range from a bacon bit and scallop taco to a shrimp taco. Everything is perfect, and it is one of those places I always stop at.
Order – Camaron, Puerco Agridulce or Chorizo Asada
Location: 3028 University Ave, San Diego, CA 92104
Brewery – Belching Beaver Brewery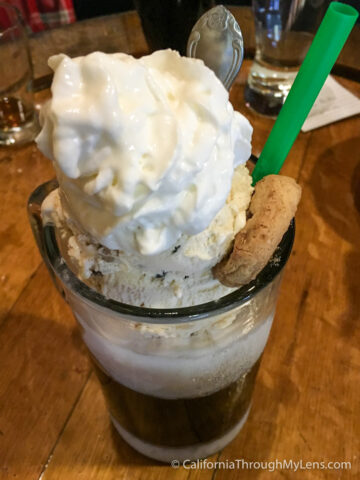 Home to the incredibly popular Peanut Butter Milk Stout, Belching Beaver has risen fast in the San Diego brewery scene. They have a location in the upper part of North Park, where you can try all of their beers. Belching Beaver is entertaining if you are a foodie like I am, mostly because they make a beer float with their fantastic peanut butter stout, cookie dough ice cream and peanut butter cookies, what more could you ask for?
Order – Peanut Butter Milk Stout by itself or the "Milk and Cookies Float"
4223 30th St, San Diego, CA 92104
Dinner – Chop Suey (now closed)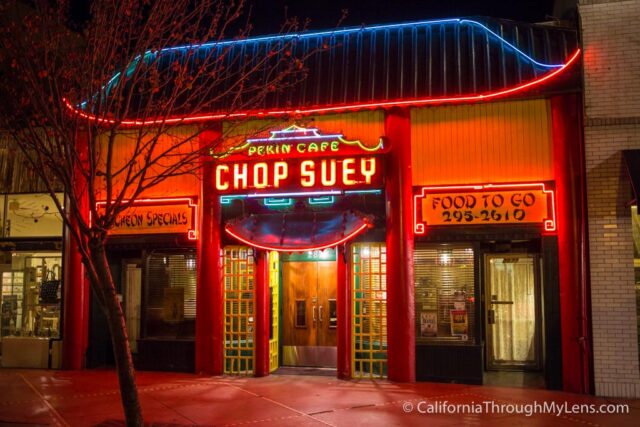 For dinner, I recommend heading over to Chop Suey. This Chinese restaurant has been a staple of the area for over 80 years and serves up genuinely fantastic Chinese food. Everything from the atmosphere to the menu is top-notch, plus the neon-lit exterior is Instagram worthy.
Order – Chow Fun or Orange Chicken
Location: 2877 University Ave, San Diego, CA 92104
Dessert / Drinks – Caffe Calabria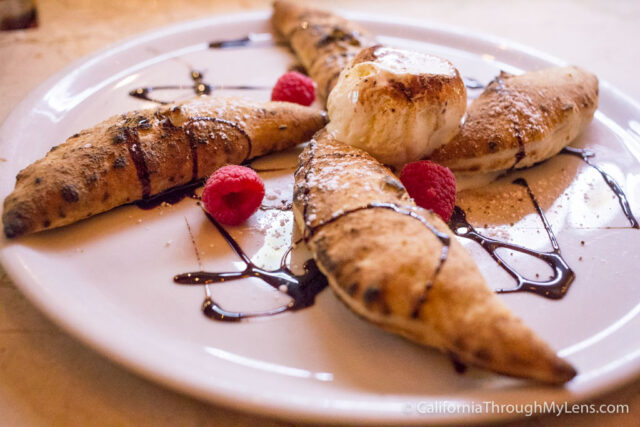 For an after-dinner drink or dessert, head over to Caffe Calabria. This is one of my favorite spots in North Park with great food and ambiance (it is fantastic for dinner as well with their pizzas).You can grab a seat at the bar or order a drink and sit in one of the two attached rooms. They have a lot of fun specialty cocktails, and a dessert menu that includes a sweet pizza and a peach sorbet served in a hollowed-out peach. They also make whiskey ginger the old way, with egg whites, and an Espresso Martini with coffee they roast in house.
Order – Espresso Martini or the Peach Sorbet
Location: 3933 30th St, San Diego, CA 92104
Drinks 2 – Coin-Op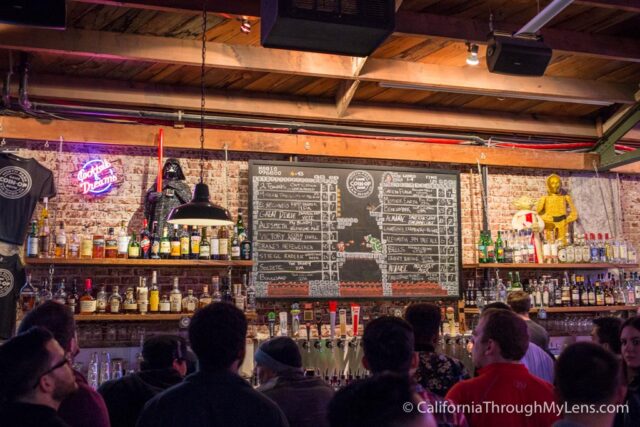 If you feel like the night is still young, then head over to Coin-Op, a local favorite for the college crowd, but a great bar for all ages. They serve up lots of craft beer, along with eats like deep-fried Oreos and maple popcorn. Plus, they have a dozen old arcade machines that you can use your quarters on, and it is right across the street from Caffe Calabria.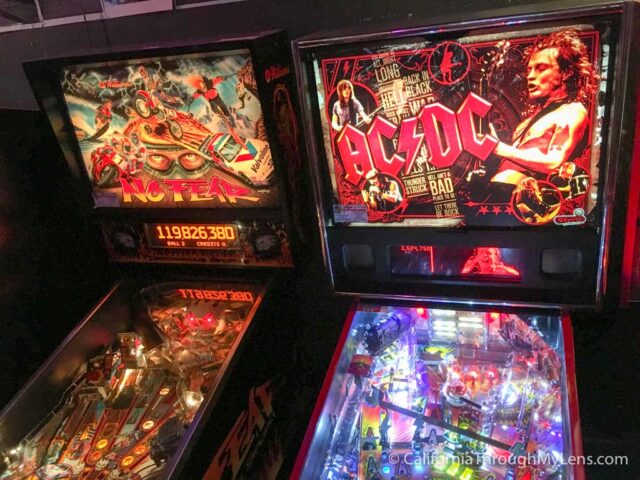 Order – Any drink and bring dollars for the quarter machine.
Location: 3926 30th St, San Diego, CA 92104
Day 2 – Sunday
Since you spent the last day eating, why not start the morning with a little activity?
Yoga – Pilgrimage of the Heart Yoga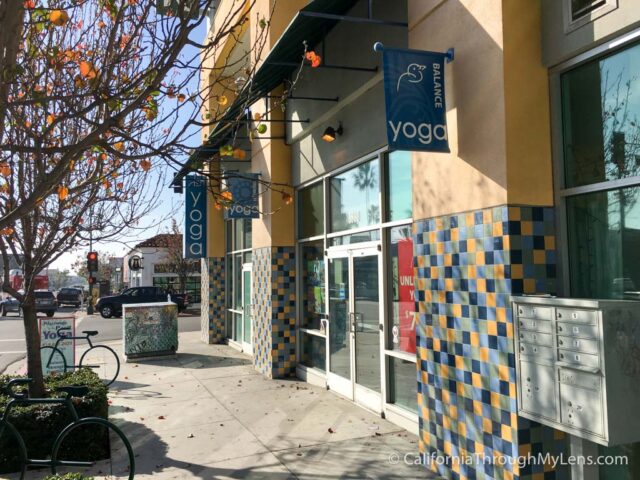 With a few studios in the area, you can't go wrong with whatever you pick. I like Pilgrimage of the Heart Yoga though, as they have a beautiful spot right on the downtown drive and classes for all skill levels. They are a 2-minute walk from both the coffee shop and brunch place I recommend below as well and are located at the bottom of the parking structure.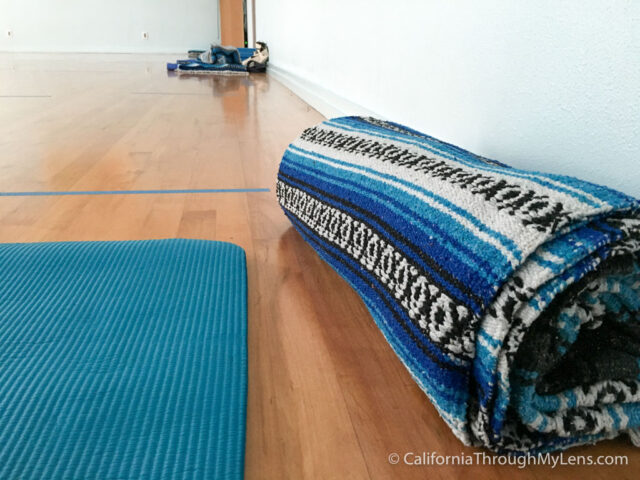 I took a gentle class there, and the instructor was great. She made the class approachable for novice yogis like myself but still a good class for my wife, who is a certified teacher. They had all age ranges and abilities in it, so it is a great way to start the morning.
Location: 3800 30th St, San Diego, CA 92104
Coffee – Holsem Coffee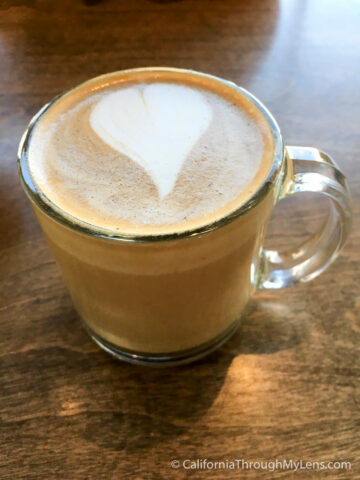 There are many coffee shops in North Park, but Holsem Coffee caters to those looking for something a little more unique. They have multiple different types of cold brew concoctions, such as one with ginger snaps and one with homemade banana milk. Combine that with the clean interior and the collection of baked goods, and you have the recipe for a fantastic spot.
Order – "The Woods," which is a latte with maple syrup, nutmeg, sea salt, maple bitters and hazelnut milk, or "Ginger Snap Cold Brew" with muddled ginger, nutmeg, maple syrup, and cream.
Location: 2911 University Ave, San Diego, CA 92104
Brunch – Urban Solace (now closed)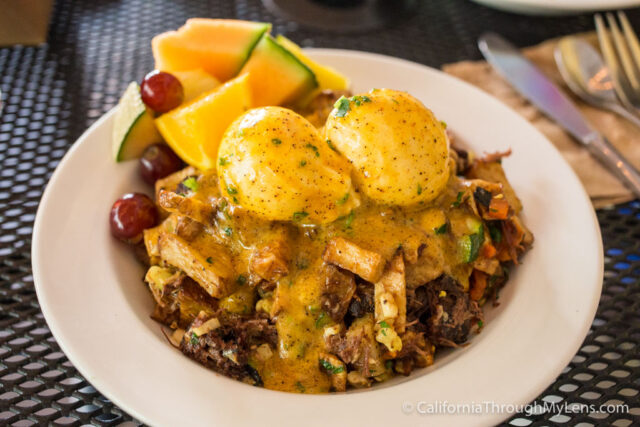 The Bluegrass Sunday brunch is where it's at for brunch in North Park. The food is fantastic, with a menu of everything from oysters to Benedicts, and the bluegrass music adds a super fun vibe to the spot. Be sure to get there early and be prepared to wait a little, but believe me it is worth it.
Order – Beef Cheek Hash and the Cinnamon Roll
Location: 3823 30th St, San Diego, CA 92104
Shopping
From here I would recommend just walking around and shopping. Here are a few of my favorite stores:
Pigment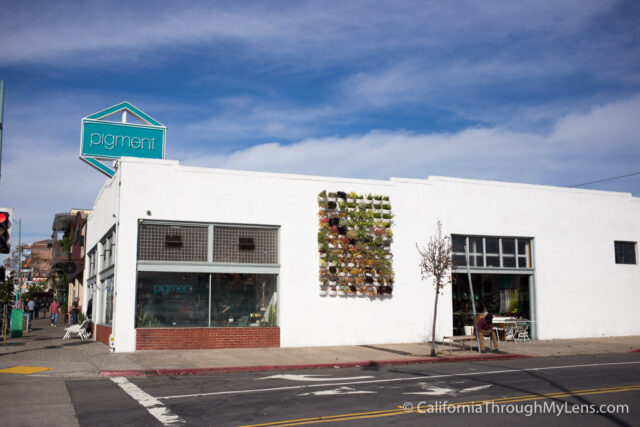 Pigment has a unique collection of gifts, plants, and home goods. My wife fell in love with this store and ended up going three separate times over the weekend for something she had previously "forgot." The highlights of the store are an area where you can design your own terrarium and a photo booth for taking pictures.
Location: 3801 30th St, San Diego, CA 92104
Kaleidoscope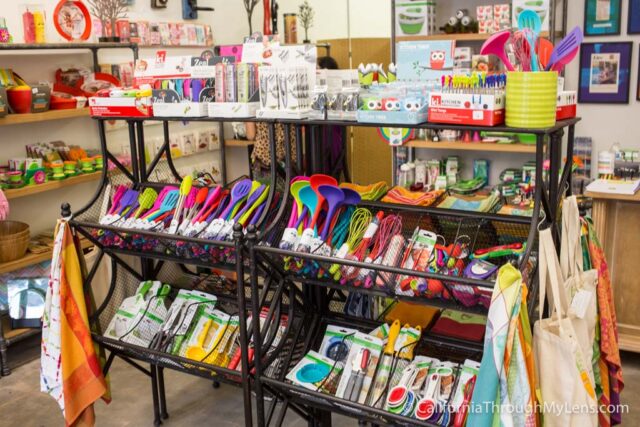 This little store has a fun, vibrant selection of home decor and kitchen items. They had all sorts of things I hadn't seen before, like a microwaveable omelet maker and hand-painted mugs. It's a fun spot to explore, especially if you are into kitchen gadgets like I am.
Location: 3030 University Ave, San Diego, CA 92104
Aloha Sunday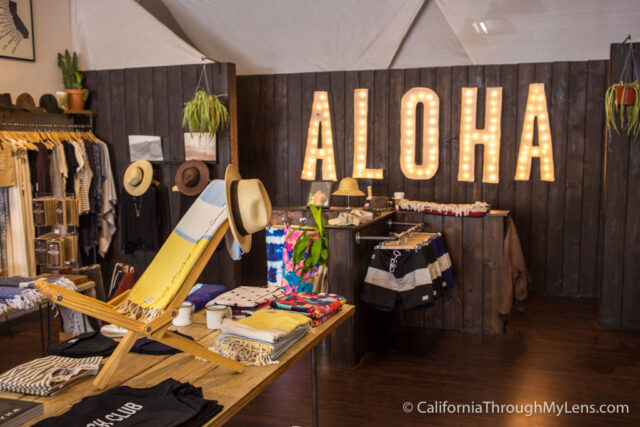 This shop has a Hawaii surfing vibe with tons of unique products ranging from art prints to blankets. There were a lot of items that I wanted to take home with me from this store, and it is worth checking out.
Location: 3039 University Ave, San Diego, CA 92104
Brewery – Mike Hess Brewing
By this time you are surely ready for a snack or a drink, here are my recommendations for both. For a drink head over to Mike Hess Brewing. This brewery is housed in a large building with an entryway bridge that takes you over the vats of beer fermenting below. The tasting room itself is large and inviting with lots of tables and daily rotating food from some of North Park's best eateries.
Order – Solis Occasus IPA or My Other Vice Sour
Location: 3812 Grim Ave, San Diego, CA 92104
Dessert – Hammond's Gourmet Ice Cream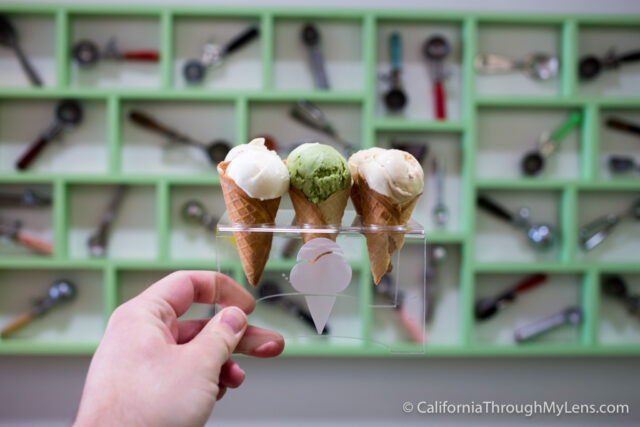 If you want something sweet instead of beer, then head over to Hammond's Gourmet Ice Cream where you can get an ice cream flight. This beautiful invention includes six mini waffle cones full of six mini scoops of ice cream. It is a fun spot for the whole family, and they have over 30 flavors to choose from.
Order – I liked all of the flavors I had so I don't have a recommendation here just get whatever sounds best to you 🙂
Location: 3077 University Ave, San Diego, CA 92104
Dinner – Underbelly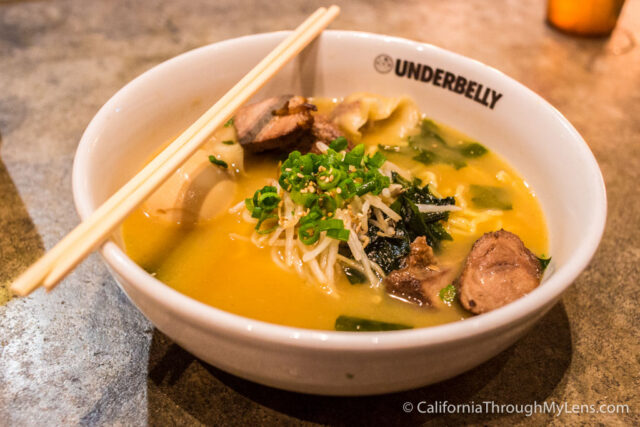 For my dinner recommendation, before heading back to wherever you drove in from, I would recommend stopping at Underbelly. I am a huge fan of ramen, and the atmosphere of this restaurant with the large communal stone tables makes this an easy recommendation for a fun meal.
Order – Belly of the Beast Ramen or the Eggplant Buns
Location: 3000 Upas St, San Diego, CA 92104
Brewery – Modern Times Brewery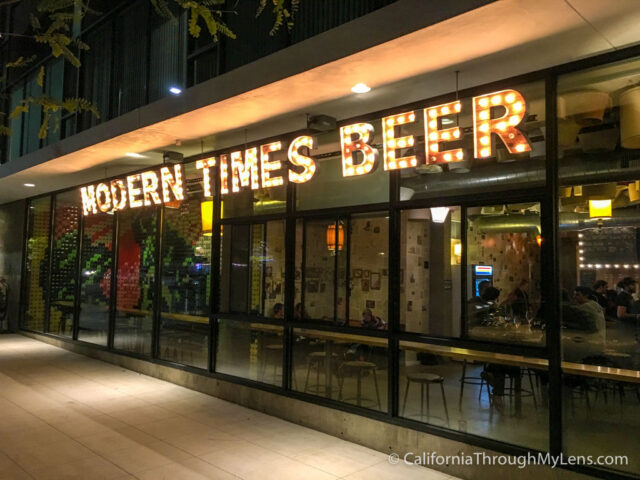 If you are heading to Underbelly, consider heading to Modern Times tasting room which is right next door. This spot is really fun with a retro feel, it even has floppy disk art walls and antique lamps hanging from the ceiling. Of course their beer is great as well and they sell their own coffee that is roasted at the main brewery.
Order – City of the Sun IPA or the Black House Stout
Location: 3000 Upas St, San Diego, CA 92104
So as you can see by the above guide, I am a huge fan of North Park, San Diego. Now it's your turn though, what did I leave off from this guide? Let me know your favorite spots in the comments below.