Chop Suey Peking Restaurant in North Park, San Diego (Closed)
This restaurant closed in 2019.
When cruising down University Avenue in the hipster capital of San Diego, North Park, you cannot miss the impressive exterior of one of San Diego's favorite Chinese restaurants, Peking Cafe AKA Chop Suey. This historic spot has been a staple in the area for almost 80 years, and during that time, it has served fantastic Chinese food to thousands of people. I finally got a chance to visit it a little while ago, and I am bummed it took me so long to do so. Everything from the food to the family who owns it is top-notch and makes me want to come back. Here is all the info: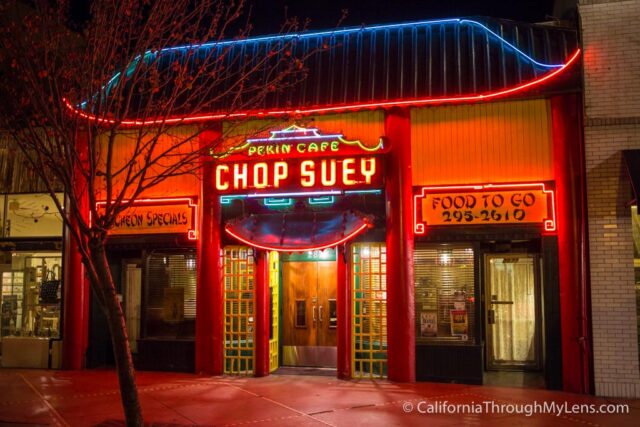 Details
$10-$15 for an entrée
Hours: Closed Mon-Tues, Wed-Fri: 11 AM – 9 PM, Sat 4 PM – 9 PM, Sun 11 AM – 8:30 AM
Location: 2877 University Ave, San Diego, CA 92104
Of course, the first thing you will notice, and one of the main draws for this restaurant is the fantastic old neon sign that greets you. While I am not sure if it has been here since it opened in 1935, it has a nostalgic feel that I fell in love with.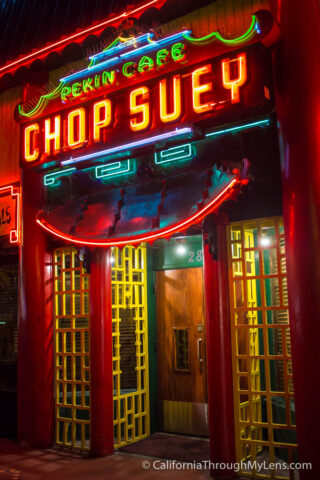 The interior has a lot of tables and booths arranged to maximize space. The decor is relatively minimal, but it has fun Chinese lights hanging from the ceiling and photographs shot by the grand-daughter of the original owner on the walls.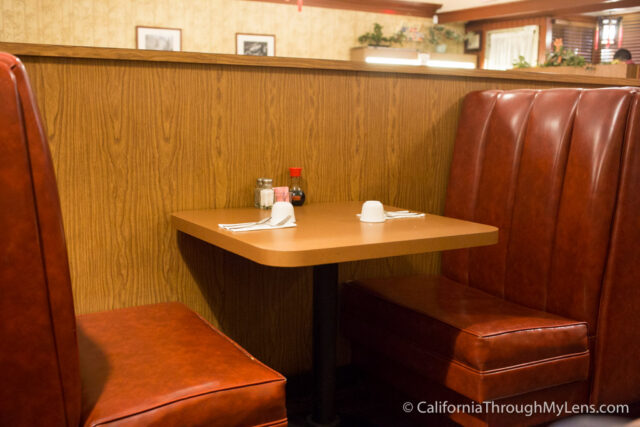 The Food
Before I dive into what I ordered, I should note that this is not the Chinese food you have come to think of when you go to places like Panda Express, this is real Chinese food, and it is head and shoulders above anything you would see under a heat lamp.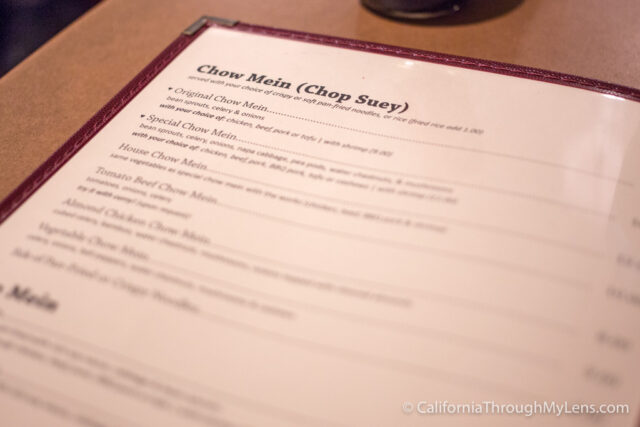 I asked for recommendations and ended up going with two of the most popular dishes and a half order of two different appetizers to try, here is what I thought.
Appetizers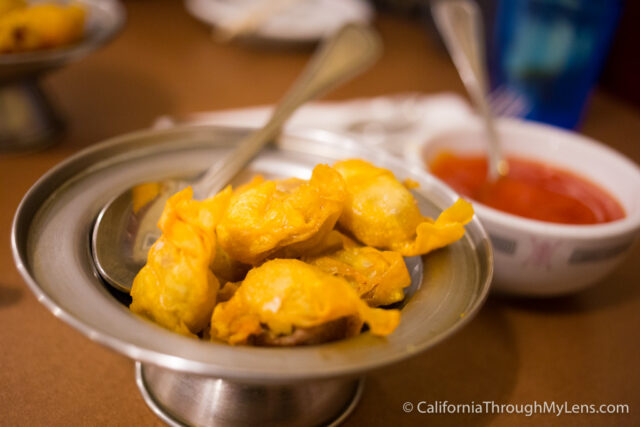 Fried Wontons with Sweet and Sour Sauce – Fried wontons were bite-sized and full of flavor. The fried crunch goes well with the sweet and sour sauce. I got a half order, and it was perfect for 1-2 people.
Fried Shrimp with Cocktail Sauce and Spicy Mustard – The fried shrimp in this appetizer has a fantastic breading and is another good choice. The breading is pretty thick but with a delicious, robust flavor. It is served with spicy mustard that has a horse-radish vibe; it is fantastic but will clear your sinuses out.
Dinner
For dinner, I went with the orange chicken, and my wife went with the Chow Fun (with black bean sauce).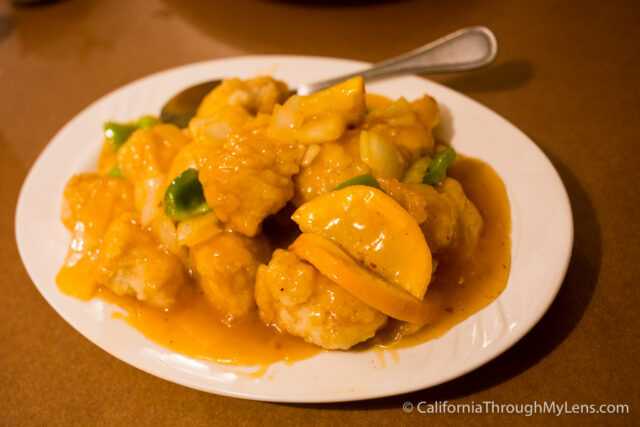 Orange Chicken – The orange chicken is lightly breaded and sweet. The chicken is good white meat, and the pieces are large. This is how orange chicken should taste. I highly recommend it. The dish comes with steamed or fried rice. I went with fried rice, and even this was packed with flavor and better then I anticipated.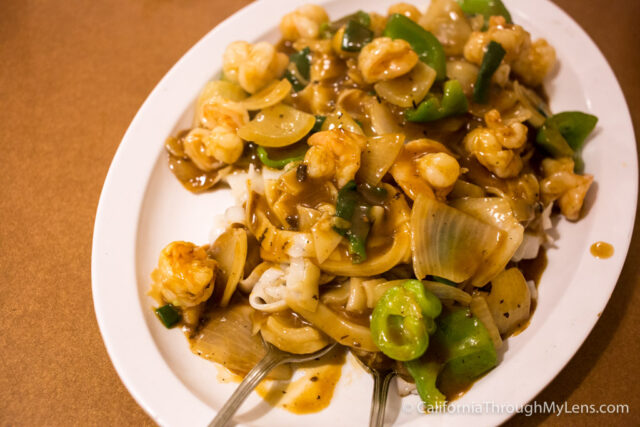 Chow Fun with Black Bean Sauce – The Chow Fun can be ordered with one of three different sauces. We were recommended the black bean sauce, so that is what we went with. The dish consists of wide rice noodles with vegetables and a meat of your choice (my wife went with shrimp). It was not like anything I have had before and hard to describe. It was fantastic though, and the flavor is so unique that I would highly recommend giving it a try.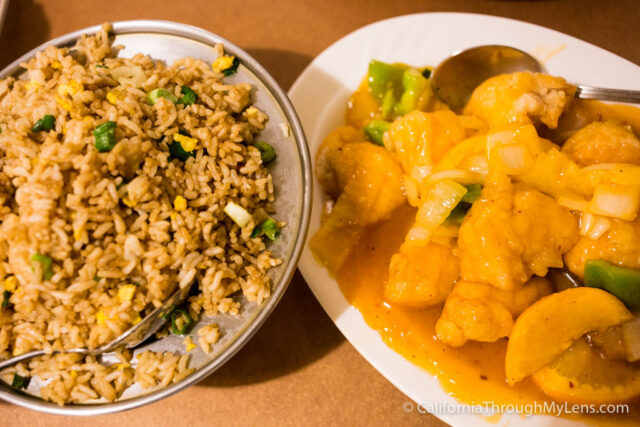 The restaurant has been family owned for generations, and both the mother and daughter were working when I was there. I got a chance to talk to both of them, and they were great people who told me about the restaurant's history and made me feel like I was a friend that they had known for decades.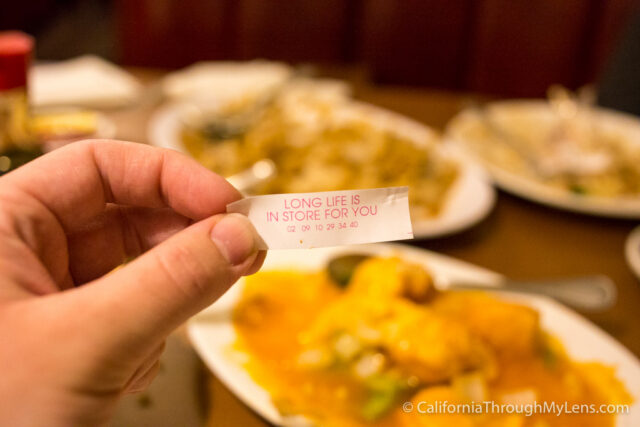 All in all, this is a fantastic spot with ridiculously good food and great staff that welcomes you like you were one of their own. I was impressed with my meal here, and I highly recommend you give it a try in the North Park area.