Grammy Museum at LA Live in Los Angeles
LA Live is a popular area that many people visit when in Los Angeles. While it is mostly chain restaurants and ice skating in the winter, the Grammy Museum is a great stop right on the outskirts of LA Live. It has a ton of information on many of your favorite artists throughout the years, is highly interactive, and has a Grammy Walk of Fame in the cement outside of the building. Here is all the information if you want to check it out.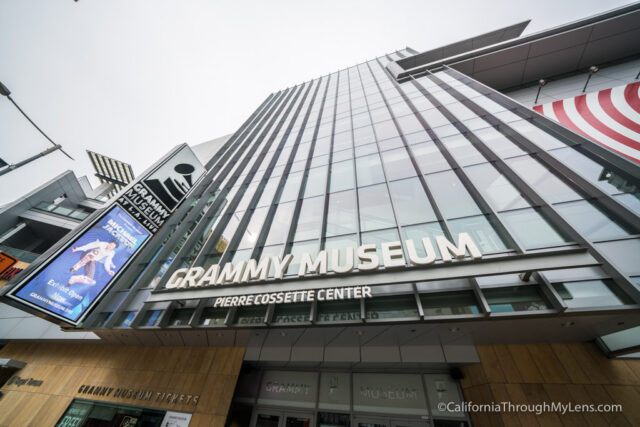 Details
Cost: $13
Hours: 10:30 AM to 6:30 PM
Location: 800 W Olympic Blvd, Los Angeles, CA 90015
This information is from my visit in 2018
Read more of my favorite places in Downtown LA here
Getting There
From the 10 Freeway West, you will want to get off on Pico Blvd to S Figueroa St. Continue on LA Live Way and then turn right on Olympic Blvd. There is an underground parking area on the right that you can use for the Grammy Museum, but it is a paid lot. There are a few other paid parking lots around the area as well.
The Museum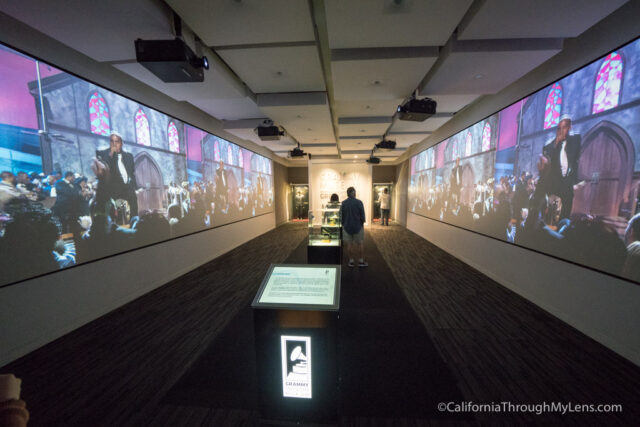 After heading up from the underground garage, follow signs to the museum. The museum starts by taking the elevator up to the fourth floor and working your way down from there.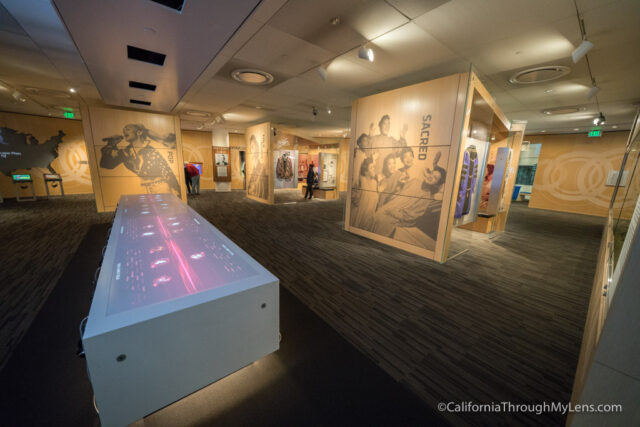 The top floor had a lot of videos and history on the Grammys and the artists.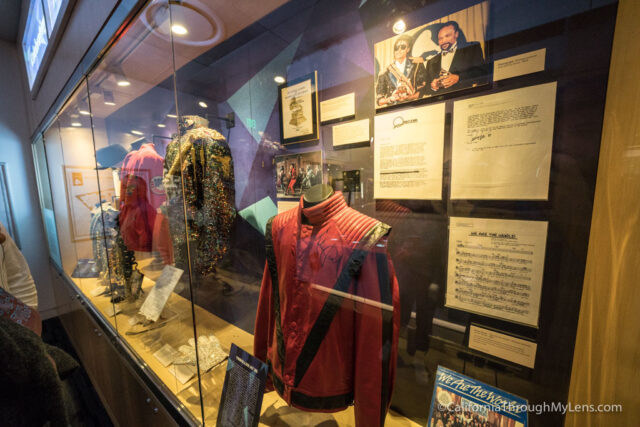 There were displays full of Micheal Jackson memorabilia and an exhibit on classical guitars.
There was also a section with handwritten lyrics from many of your famous artists like Taylor Swift.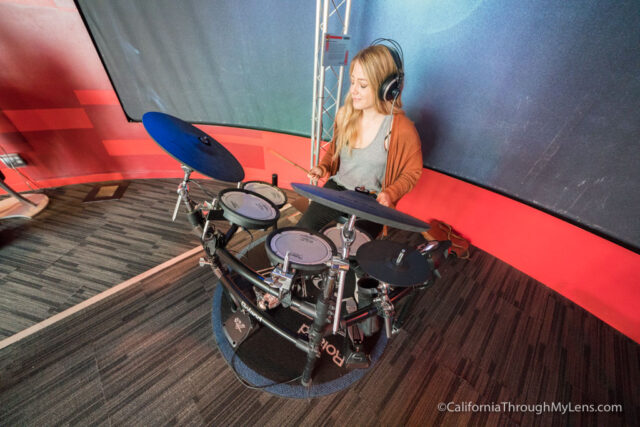 The next floor had a large stage with a bunch of instruments like drums and guitars that you could play. It was a lot of fun to put on the headphones and jam.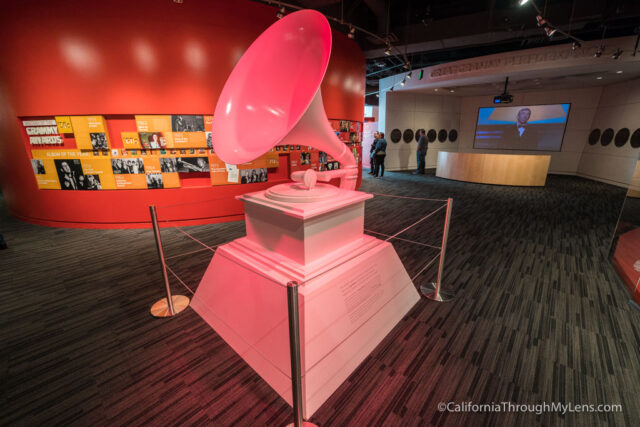 There was also a sizeable white grammy statue on display in the middle of the floor.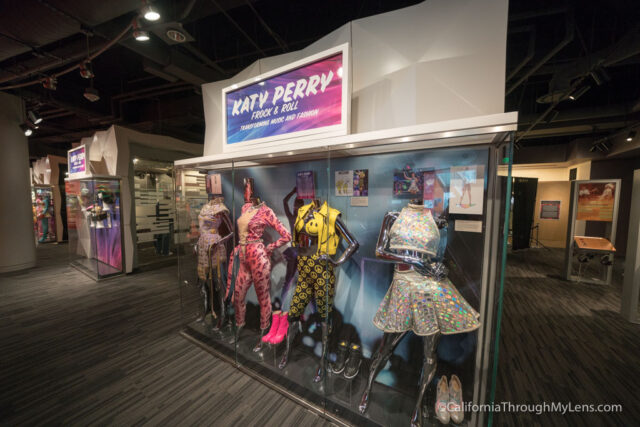 The artist being highlighted when I went was Katy Perry, so there were a couple of exhibits and a ton of information on her.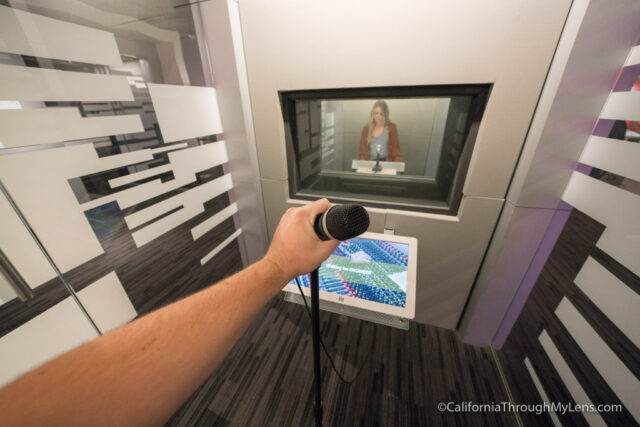 This floor also had a breakdown of how recording studios work, and it let one person sing in a booth while the other mixed the recording. I enjoyed this as the song you sang was "Friends in Low Places" by Garth Brooks.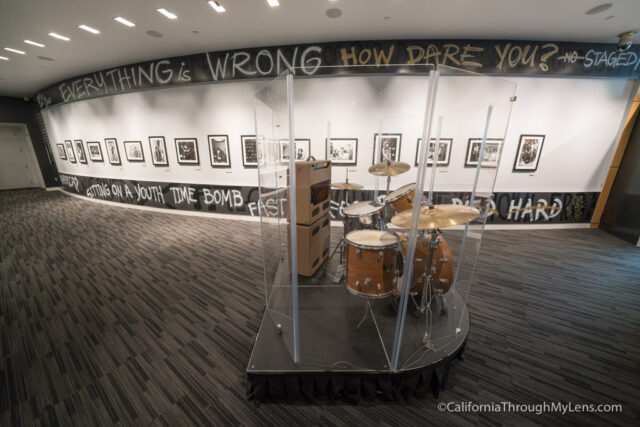 Heading down to the last floor, there was a rotating exhibit, and when we went, it was on the history of punk rock.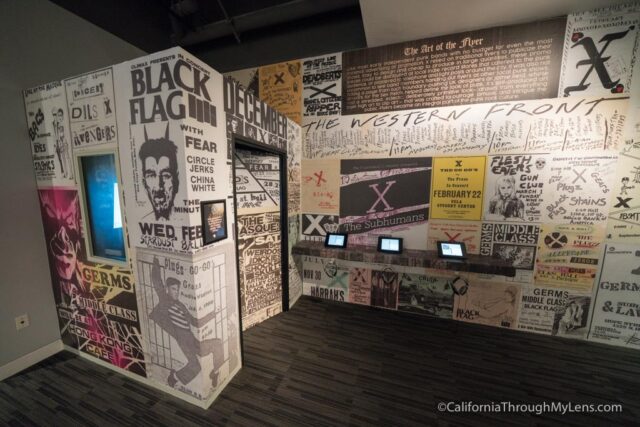 Punk rock is a fascinating part of music history, so I appreciated learning more about it. Also, there was an area where you could sing here as well.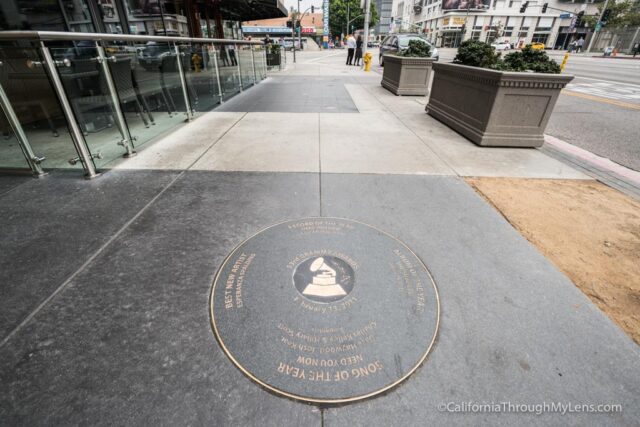 On the way out of the museum, be sure to walk around and look at the artist walk of fame on the ground outside. It is fun to find some of your favorite artists in the different plaques.
Overall, I enjoyed my time at the Grammy Museum, it was a lot of fun to have it be so interactive, and since I have always liked music, it was interesting to learn a lot of the history. Check it out and let me know what you think in the comments.