The Donut Hole, La Puente: A Drive Thru Donut
A couple of weeks ago, I was researching cool places to go in LA and stumbled upon The Donut Hole of La Puente. My sister is a huge fan of donuts, so naturally, I had to check it out and see if it was as impressive as the pictures made it seem. It is not every day that you see a colossal donut that you can drive through. So last night, we made the trip to La Puente, about 25 minutes from LA, and gave The Donut Hole a try.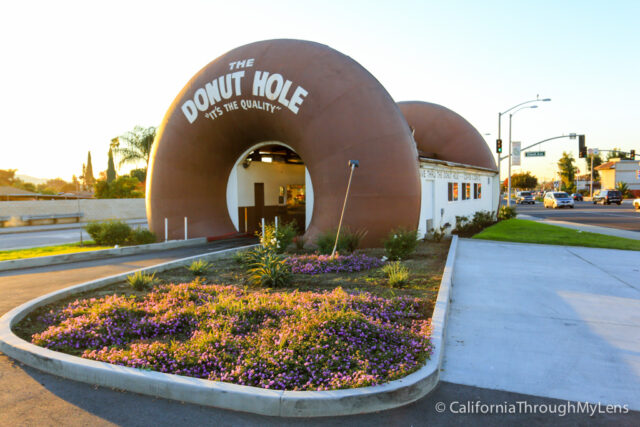 Luckily The Donut Hole of La Puente is open 24 hours, so when we arrived around 9 PM we had no problem getting a donut. It is about 10 minutes off the freeway in a slightly random location, but it does not disappoint.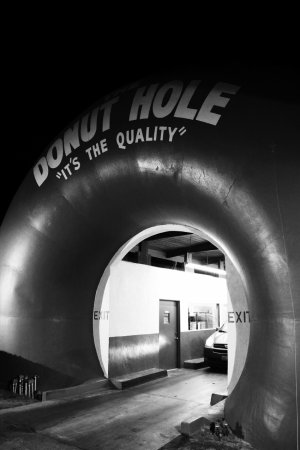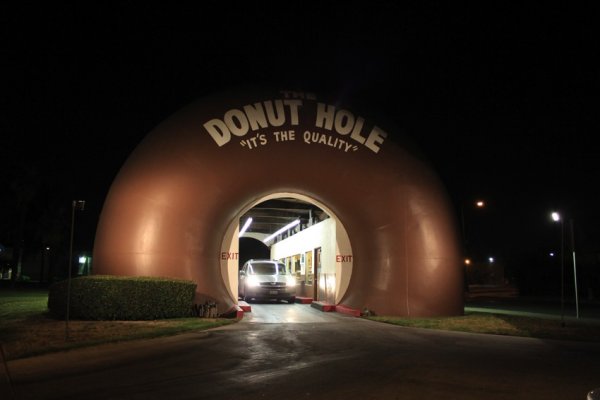 The donut itself is about two to three stories and probably around 50 to 60 feet long. It has two replica chocolate donuts on either side, and you drive directly through the center, check out the rows of donuts they have then order at the end. There is little information online about the history of the place, so I decided to ask the lady working there. She had no idea about the site and simply told me it has "been there a long time."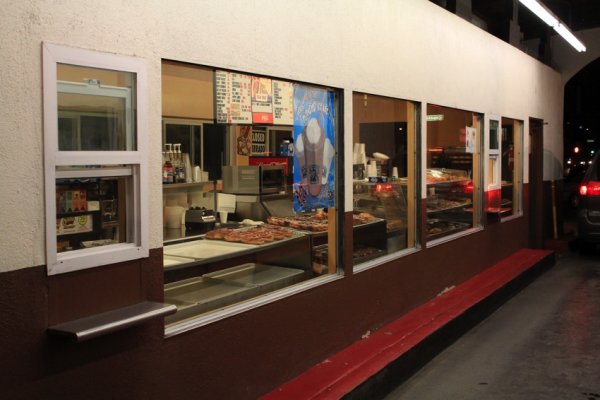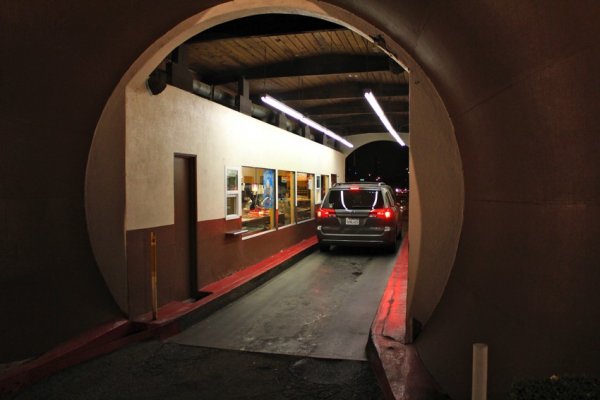 Now, on to the donuts, which were the weakest part of The Donut Hole experience. The place itself had around 12 different kinds of donuts, and they were the normal type of donuts found at any shop. There was nothing of any real excitement, just apple fritters, old-fashioned, etc. This doesn't detract from the experience too much, but you would think that a place with such a potential draw would have better donuts. At least the cost of donuts was cheap; it was less than three dollars for four of them.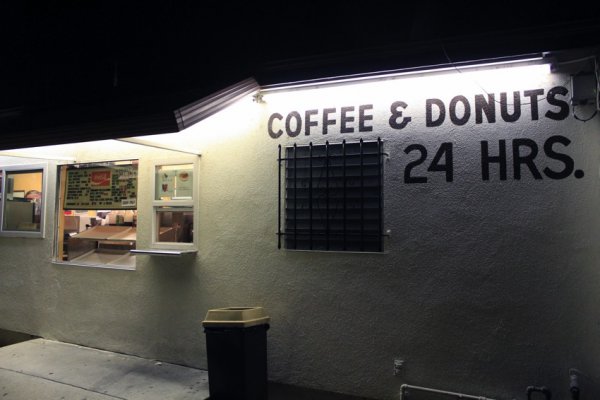 Regardless, I would suggest you check this place out. It is a great backdrop for some cool pictures, and the experience is a lot of fun.
Let me know if you have been here or have some other suggestions for cool places in SoCal to check out.