Ramos House Cafe: Historic Brunch in San Juan Capistrano
Located in the historic Los Rios area of San Juan Capistrano, the Ramos House Cafe has become a renowned brunch destination, and it is easy to see why. The cafe is in a unique old building from the 1800s, and it sits right on the Metrolink line, so you get a beautiful historic location to indulge in your two-course meal. Here is all the information.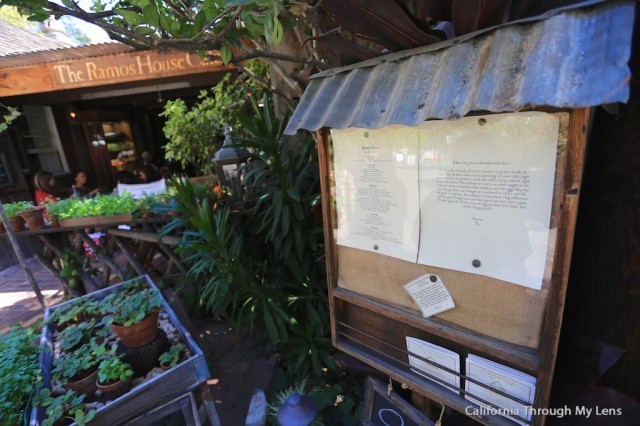 Details
$40 for a two-course brunch (as of 2021), drinks are an additional charge
Gets very busy on the weekends
Location: 31752 Los Rios St, San Juan Capistrano, CA 92675
All information from 2016 and 2021
Getting There
Ramos House is located on Los Rios Ranch Street. There is no parking on this street, though, so you will need to utilize the parking area at Los Rios Park if you drive. It is a short walk from the parking area to Ramos House.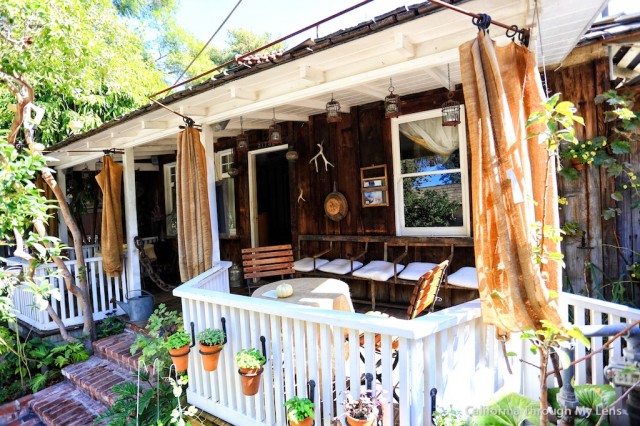 After arriving at 11 AM on a Sunday, we had to wait for about 15 minutes for our party of two. It is a small place, so make sure to get there early if you have a large party.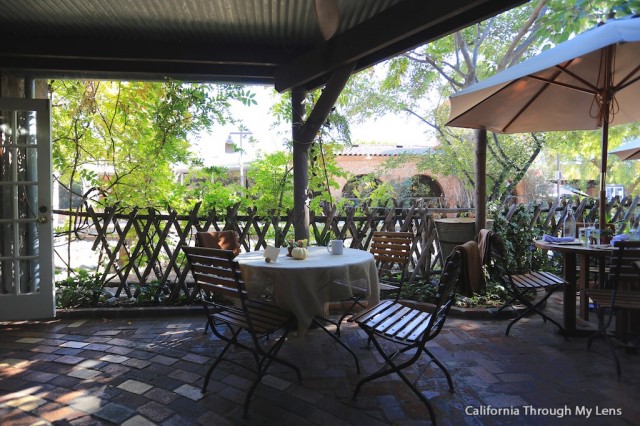 Also, this is not a great place for children. There is no children's menu, so everyone in your party has to spend $40. This wasn't a big deal for me as I don't have children, but I figure that people here with families should know.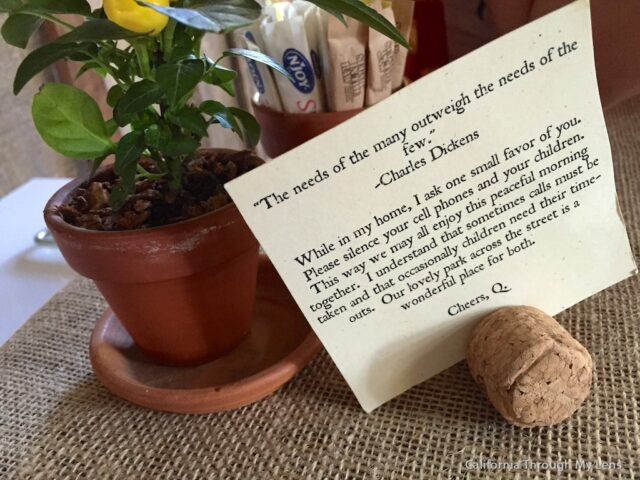 The Food
When you order food, you will select one small plate and one large plate. Then you can choose a drink which is an additional charge.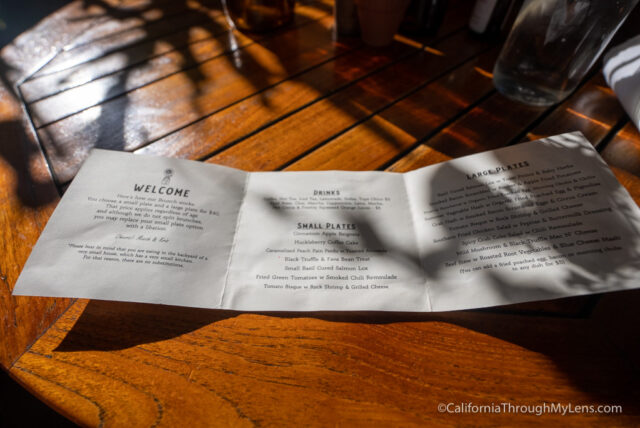 Here is what we got during our visit in 2016.
Small Plate: I got Salmon and Lox, Amie got sweet potato hushpuppies and pepper jam
Main Course: I got crab hash with bacon and Amie got the mushroom hash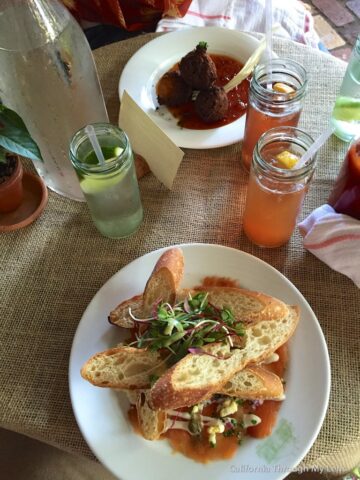 The drinks are self-explanatory, but they do have some unique stuff like pomegranate mimosa if you are into that.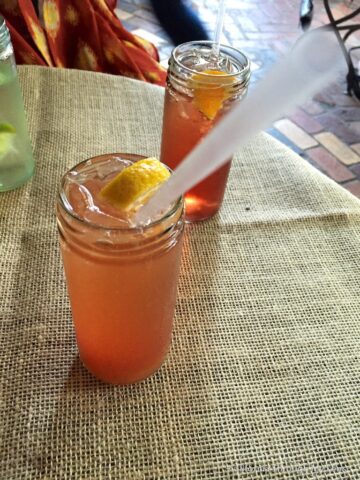 The small plates were a fantastic starter to the meal. My smoked salmon came with a generous portion and had little bites of egg, sauce, and capers on top. I got this again in 2021, and it is just as good, if not better than I remembered.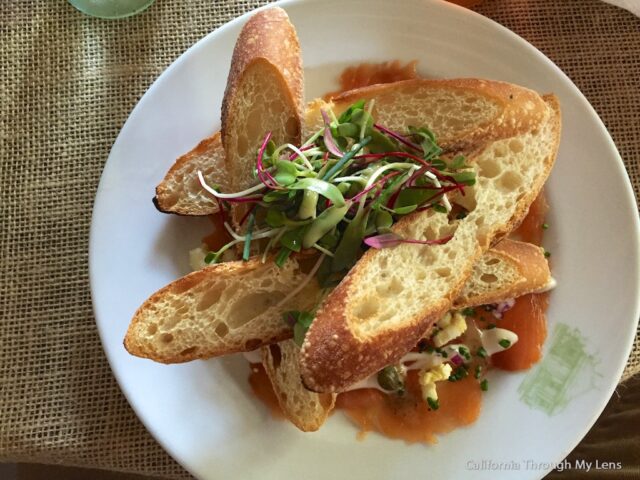 Amie loved her hushpuppies, which had a pepper jam that added a light spice to the hearty plate.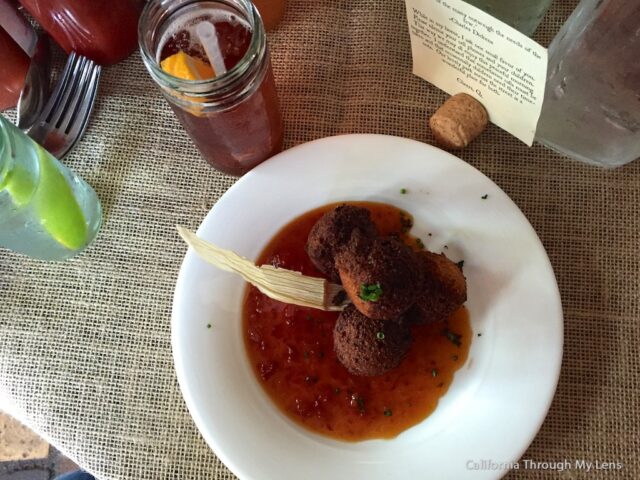 As an in-between, they serve you a biscuit with home-made apple jam. It is one of the meal highlights; I couldn't get enough of the jam. In 2021, they did not have this in-between course, but my large plate came with a biscuit and jam.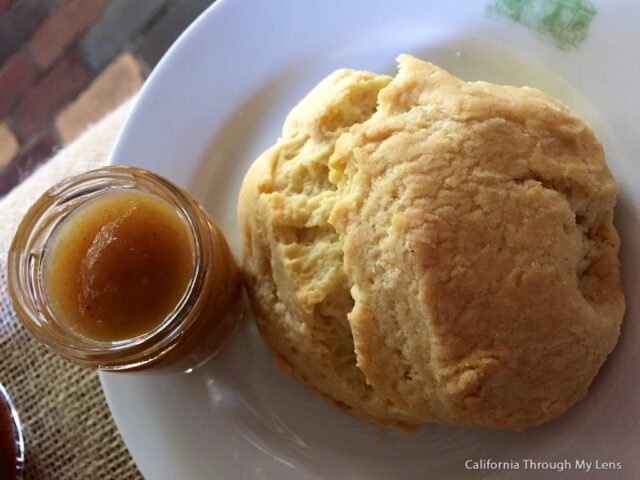 When my crab hash came out, I was already getting full, but the beautiful presentation and the ample portions got me excited again. The dish was terrific, so many flavors, and it came with a citrus cream that was super unique as well.
If I had a complaint, it would be that it almost felt like there were too many flavors competing with each other in the dish. They also brought a home-made chipotle salsa, and after trying it, I proceeded to drown my food in it; it was that good.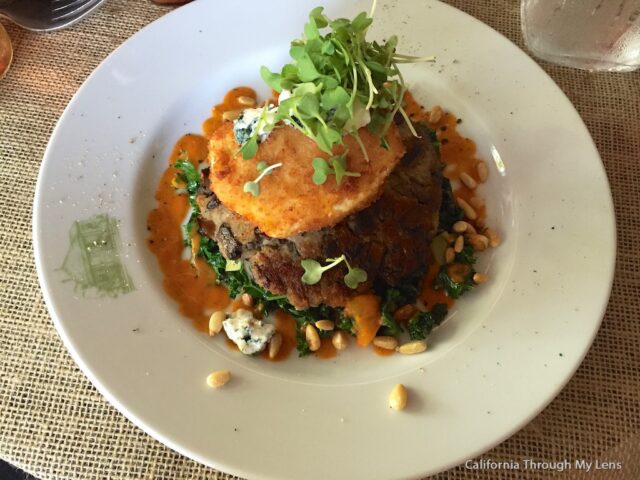 Amie got the mushroom hash, and she said it was one of the best breakfasts she had in a while. I tried it, and I would agree it was pretty amazing. The flavors were more subtle and less overpowering.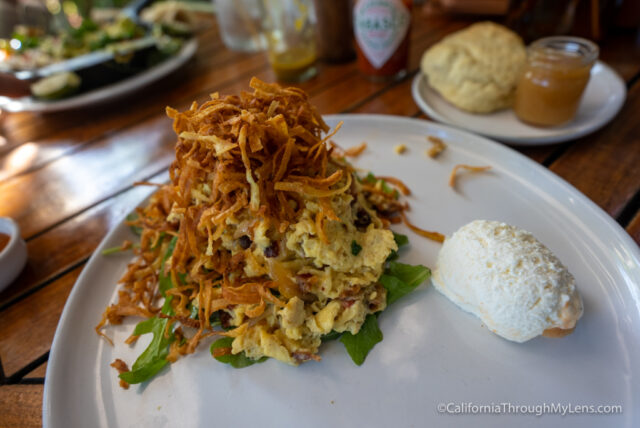 In 2021, I got the crab hash with smoked bacon, which was tremendous, and Amie got the huevos rancheros.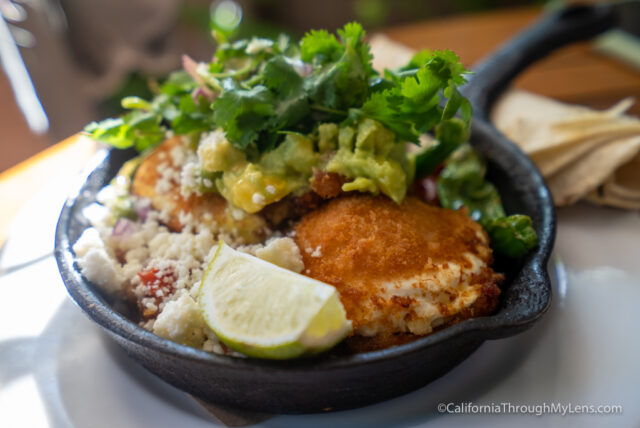 The huevos rancheros were especially surprising as they had a poached egg which was breaded and quickly fried. It was a unique flavor for the dish.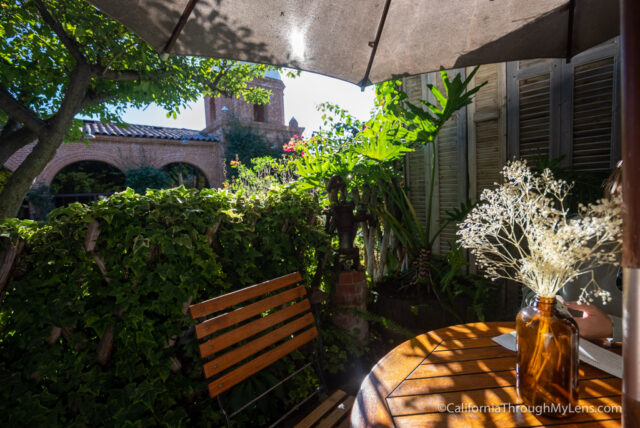 All in all, I was pleased with my meal at Ramos House Cafe. I have wanted to try it ever since WalkSimply posted it on Instagram, and I am happy to state that it lived up to expectations. The only downside is the price, so you will have to be the judge of whether or not it is worth the $40 dollar price tag. For my money, though, it was, and we came back in 2021 as it is one of Amie's favorite spots now. Let me know what you think in the comments.