Mendocino Farms: Fantastic Sandwiches & Homemade Soda
When you walk into this Mendocino Farms, or any of them for that matter, you will usually see a sign that says "more then a sandwich." This is one other main selling points and a character trait that they base their restaurants on. I would agree that they have done this well as the people are always friendly, the food is fresh and the layout is inviting. I go out of my way to go here on trips through LA, but this review is of the Conejo Valley location in Westlake Village. Here is all the information.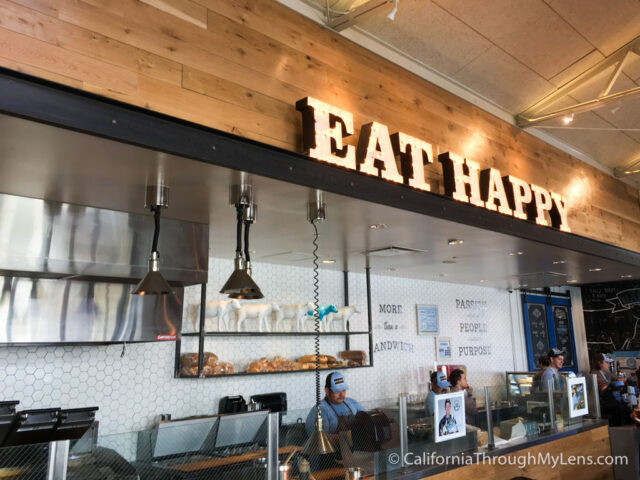 Details
Cost: $8-$12
Hours: 11AM – 9PM
Location: 966 S. Westlake Blvd, Thousand Oaks, California 91361
Parking: Big lot to park in
Nearby: Sweet Arleens Cupcakes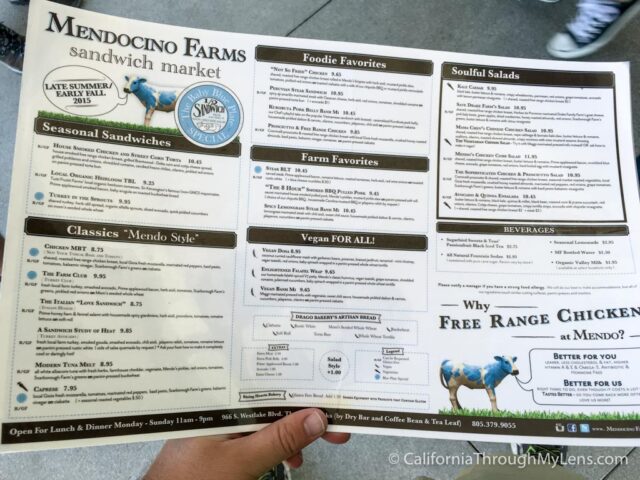 As soon as you grab a menu and get into your place in line you will be overwhelmed by the sheer amount of options available to order. They have all sorts of unique sandwiches, fun salads and even hand crafted sodas.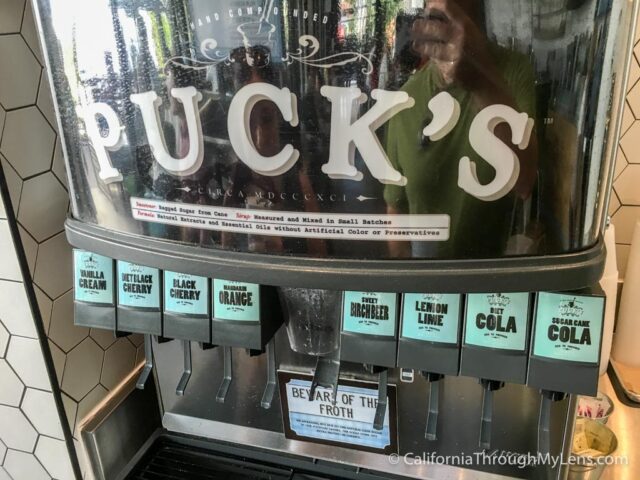 After ordering your main meal choice you will go by the side bar where you can try some of their many sides and then add one to the order if you are so inclined. I tried the curry couscous and the pasta shells.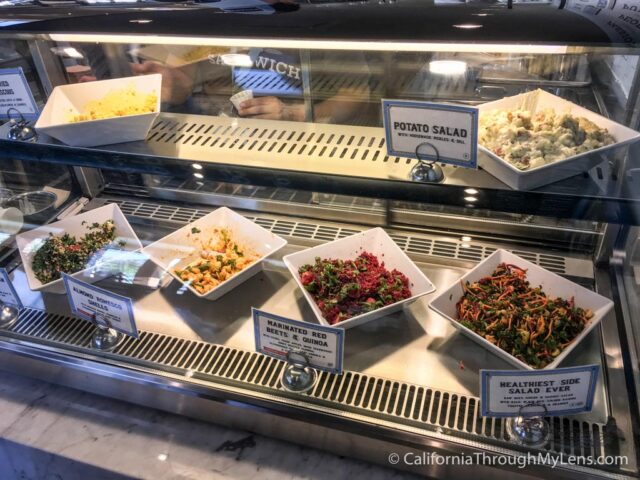 They were both fantastic as the shells had spinach leaves and a light cheese to go with them and the curry was flavorful and spicy. I ended up going with the shells but I wish I could have tried them all.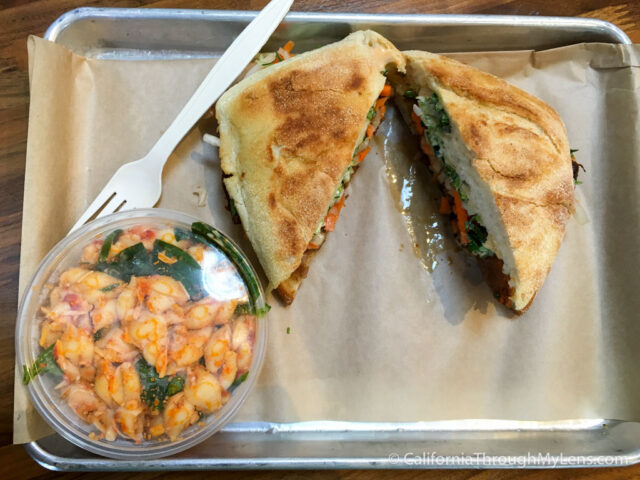 For my meal choice I went with the Pork Belly Ban Mi. The Pork Belly Ban Mi is a American take on the Vietnamese sandwich with carrots and onions in it and ample portion of pork belly. It had a little spice to it and I was really impressed with the taste. The bread is thick but not the type of bread that makes you feel bloated. I highly recommend it and would order it again in a heartbeat. The rest of my group ordered other sandwiches and salads and everyone was happy with their choices.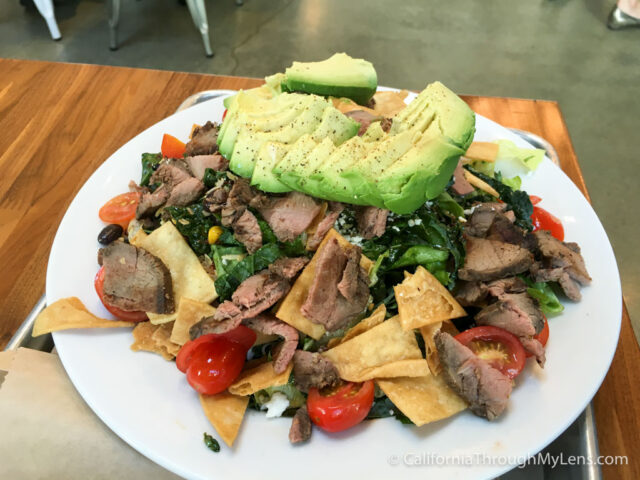 Even though I am not a soda person I loved the fact that all their sodas were custom and not from a brand name. I really liked the orange soda they had and mixed it with the creme soda to make a creamsicle type thing.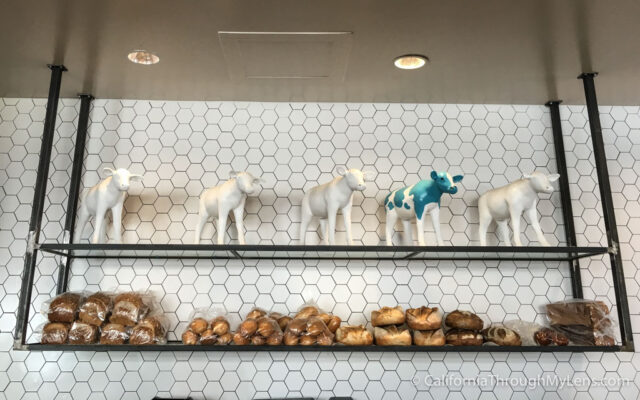 They also had a few different dessert options, but I couldn't even finish my meal so dessert was off the table for me. Plus, Sweet Arleens is next door and they have fantastic cupcakes and bread puddings.
All in all Mendocino Farms is a great place for lunch in Conejo Valley, or Los Angeles. I have never been disappointed with what I have ordered and have no problem recommending it. Let me know what you like to order in the comments.