The Mountain Room at Yosemite Lodge at the Falls
While dining or staying in Yosemite Valley, I have been to almost all of the food establishments they have. From the fine dining of the Ahwahnee to the pizza and buffets of Curry Village, there is a little bit for everyone here. On my recent trip to Yosemite, I had the opportunity to stay at the Yosemite Lodge at the Falls, and so I checked out The Mountain Room, the fine dining restaurant there, here is all the information. This post was written in 2013, so some of the information may have changed. I will update it again when I go back.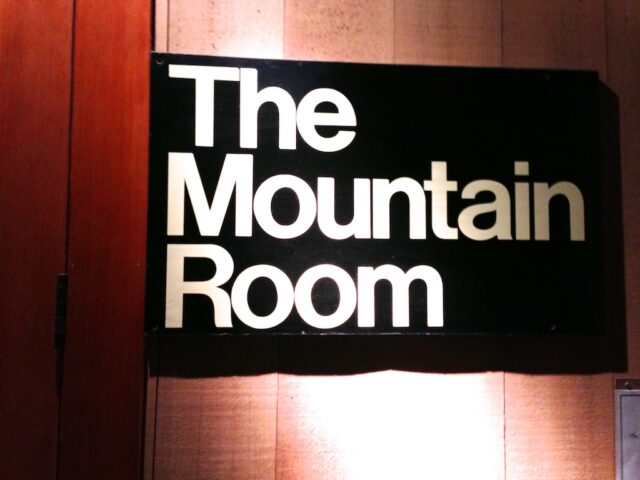 Right off the bat, the menu is more of an elegant dining vibe than a Curry Village vibe. Prices range from 12-20 dollars with the most expensive being the three-course meal, which has either chicken or beef, salad, and a small dessert.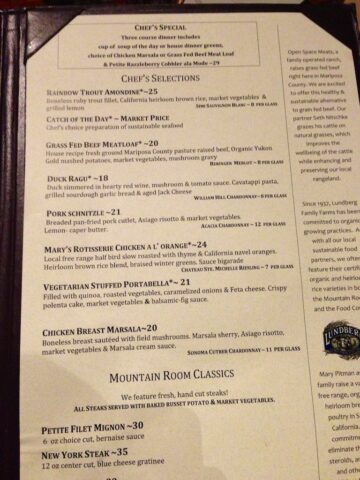 I have to say the food was pretty strong here, I had a Chicken Marsala which was great, and the rest of my group of six all liked their food as well. Here are some of the images of what they had, sorry the image quality is poor. The schnitzel was especially good, as well.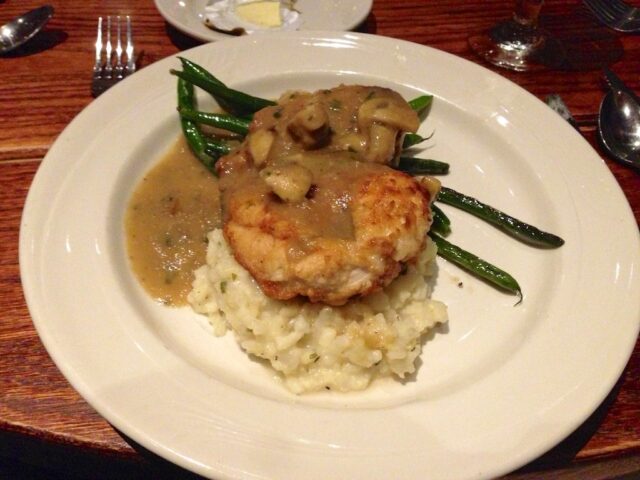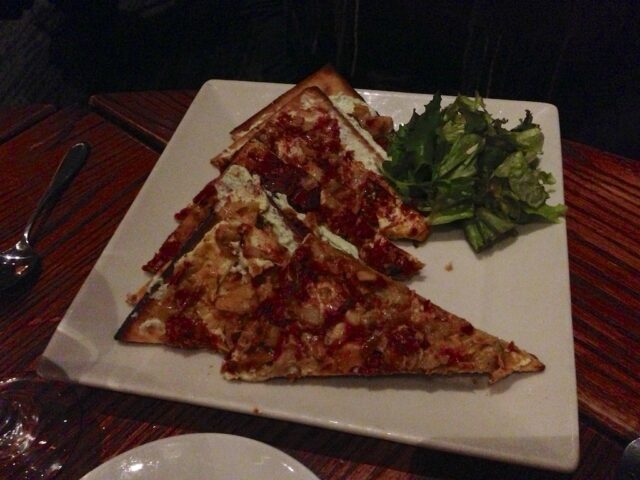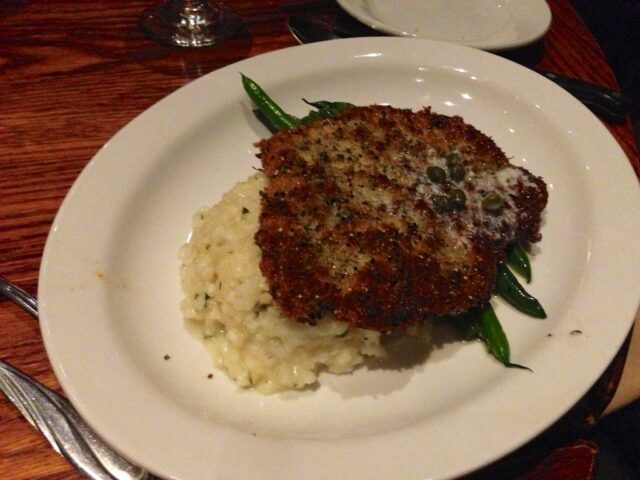 They also had an excellent selection of desserts, with the highlight for my group being the Creme brulee.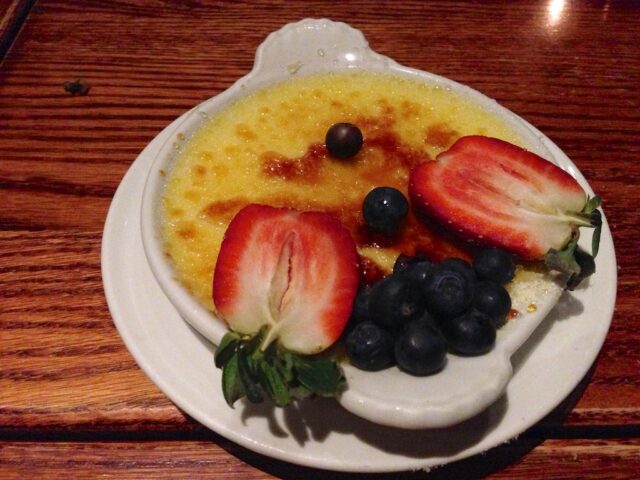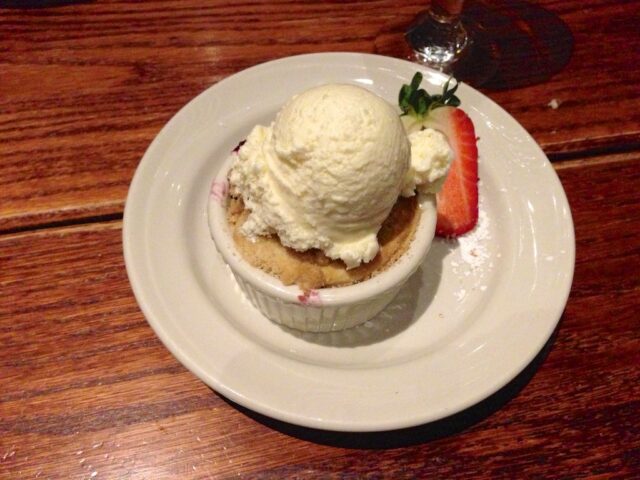 If you are in the mood for a nice dinner that is not as fancy or expensive as Awanhee but still above a buffet, then The Mountain Room is a good stop in the valley. I would also say that staying here is one of my favorite places to stay in Yosemite. The rooms are nice, and a close walk to the falls makes it a great place to be. Let me know if you have been there and what you thought.