The Big List of Southern California Waterfalls
I have written extensively on my favorite hikes here, but this list is of the lesser-known amazing waterfalls that are all over Southern California. When I tell people about the waterfalls, they always tell me they had no idea they even existed, and that is what I am looking to fix. Even if you don't like hiking, who doesn't like walking to a beautiful waterfall on a nice Southern California spring day? Here are my favorites, but there are a ton more in Southern California; check out the resources at the bottom for more. All of the links under the pictures should tell you how to get to each one of the falls (half of the links point to other sites). Without further ado, here are the great Southern California waterfalls and you can view all the waterfalls I have visited in California here.
Escondido Falls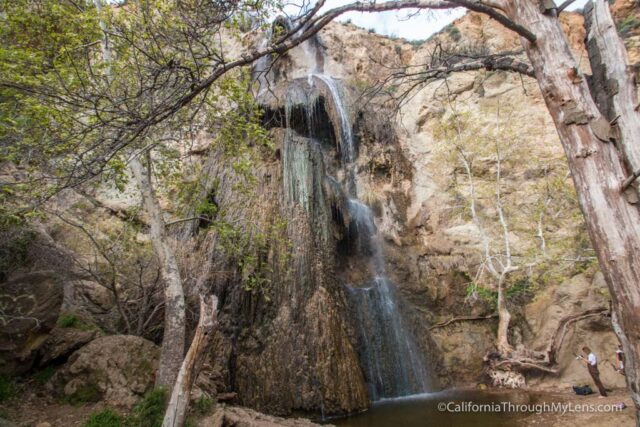 Escondido Falls is one of my favorite waterfalls in Southern California. It's a pretty big waterfall with a beautiful cascade that comes down the mountain in front of you. Read about Escondido Falls here
Sturtevant Falls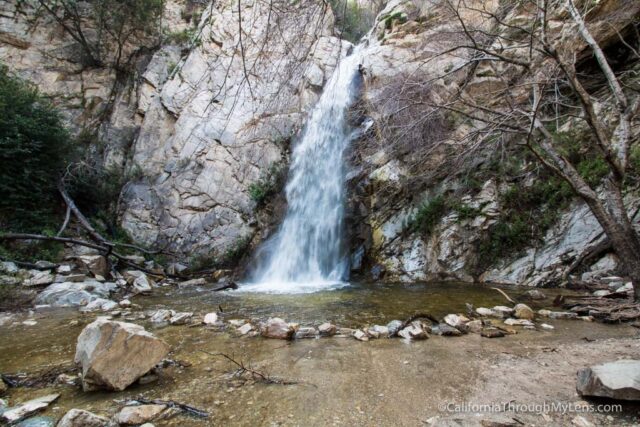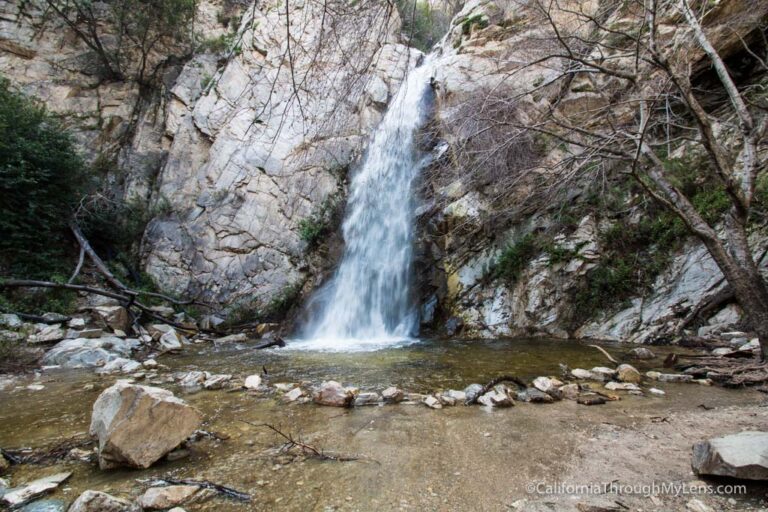 As one of the best waterfalls close to LA, Sturtevant Falls is a trendy weekend adventure spot. Be sure to get there early so that the parking lot doesn't fill up. Read about Sturtevant Falls here
Big Falls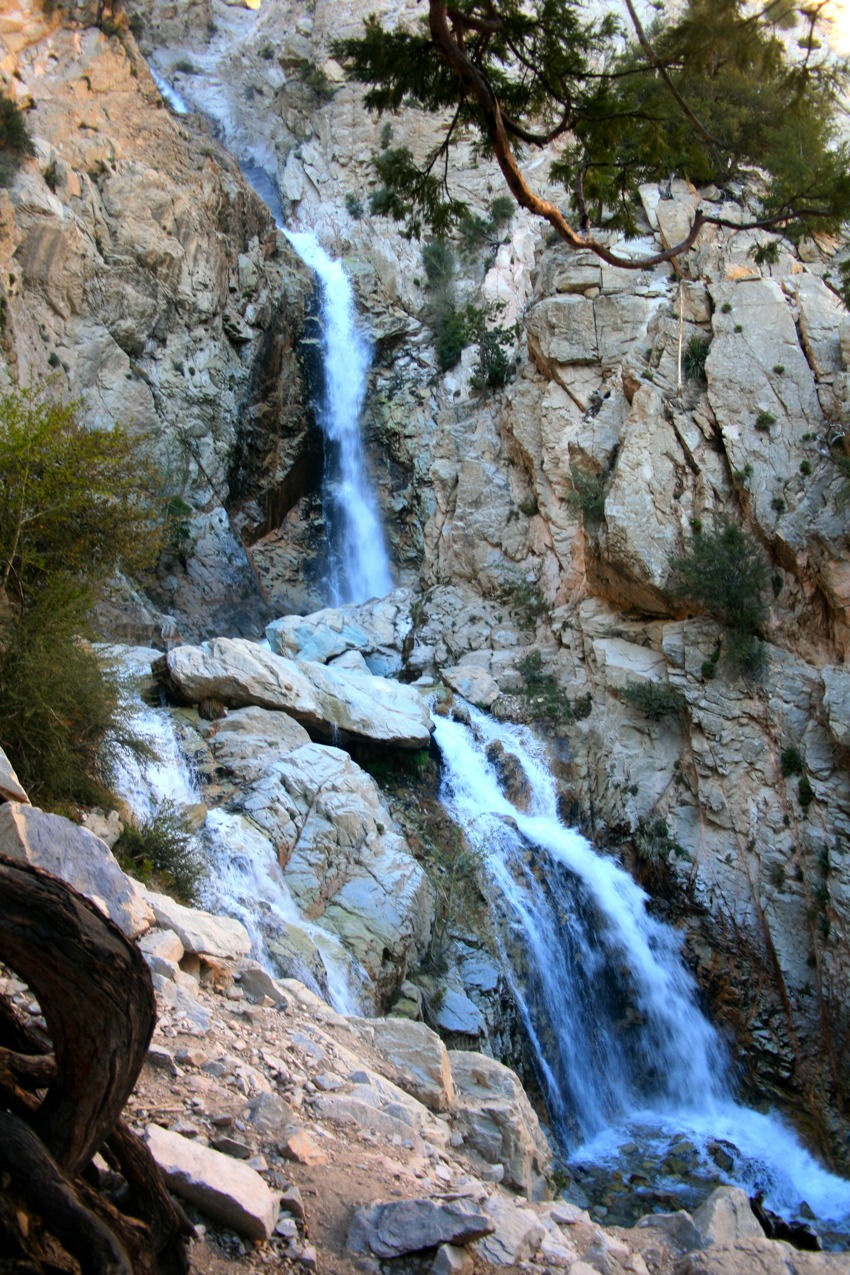 Big Falls is the largest waterfall in Southern California, and it is a sight to behold when it is flowing. Read about Big Falls here and note that you can't hike all the way to the falls anymore.
Heart Rock Falls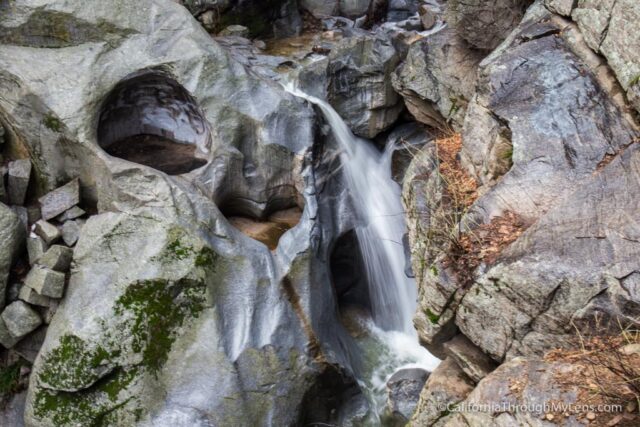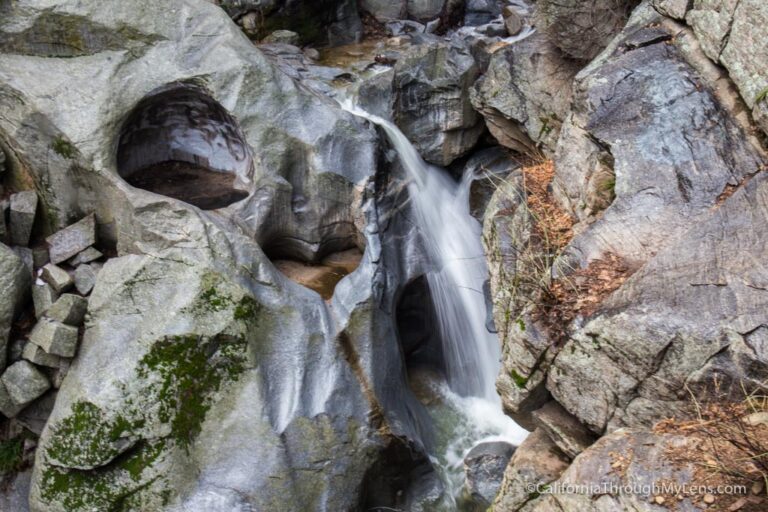 This waterfall in Crestline has a perfectly hewn heart right next to the waterfall. The heart is large and impressive to see in the wild. Read about Heart Rock Falls here
Etiwanda Falls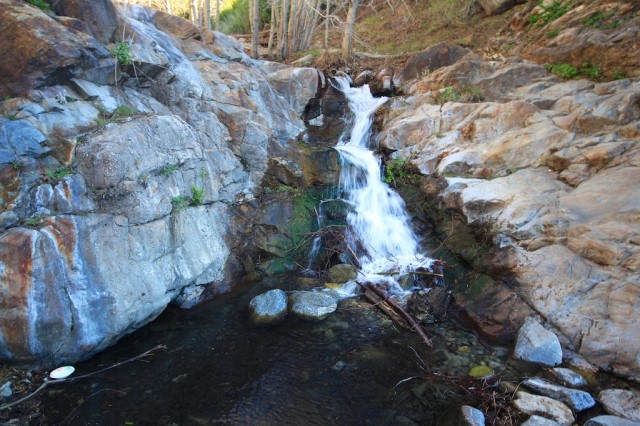 Etiwanda Falls is not as big as the others, but it is a nice hike in the Inland Empire. Read about Etiwanda Falls here
Sapphire Falls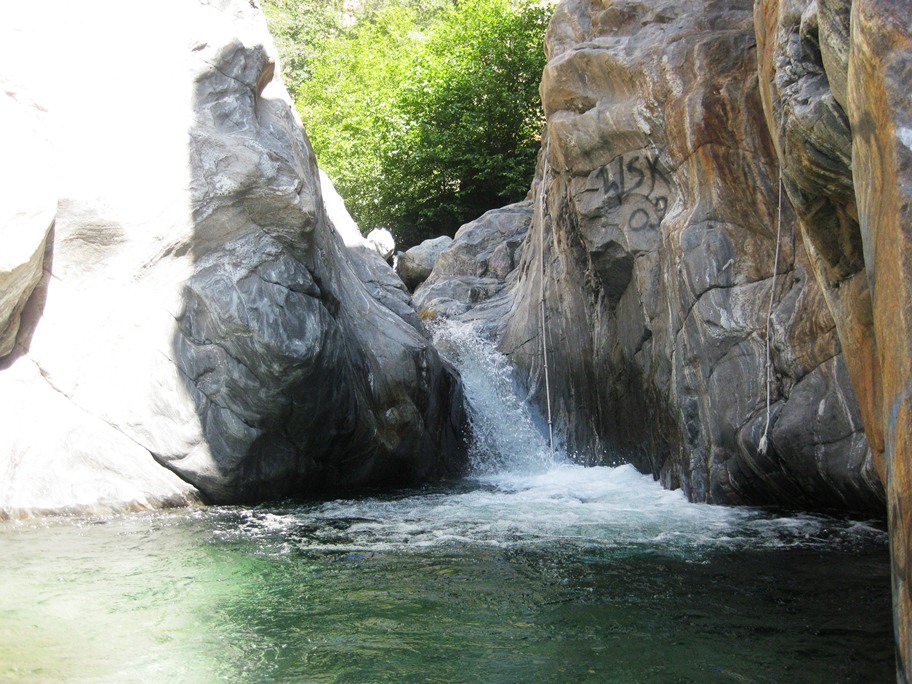 Another Inland Empire waterfall, Sapphire Falls was popular about five years ago. There are multiple tiers, but you have to use a rope to climb up, and it is not easy. Read about Sapphire Falls here
Bonita Falls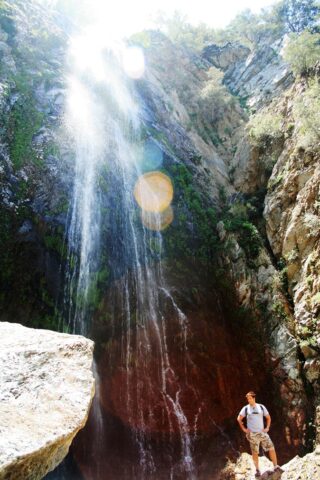 At only 2 miles round trip, this waterfall is one of the larger ones. I have been here dozens of times, and it is a nice early morning hike. Read about Bonita Falls here
The Three Sisters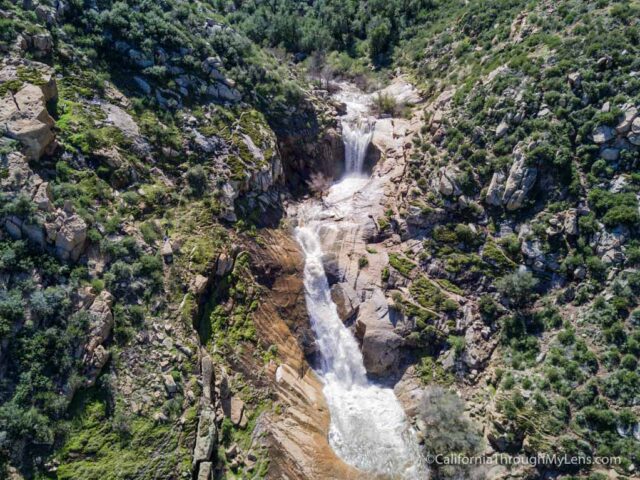 One of San Diego's best waterfalls, but it does require a somewhat intense hike to get there. Read all about Three Sisters Falls here.
Fish Canyon Falls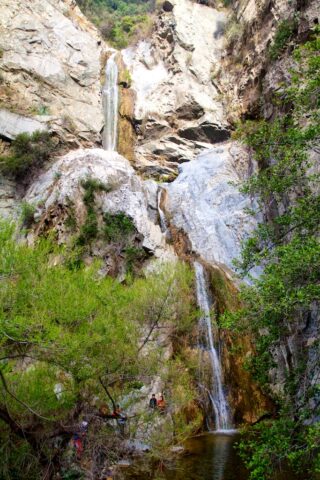 The newly reopened trail to Fish Canyon gives you access to this waterfall that was only possible to see a few times a year previously. It is an impressive one that should be on your list. Read more about Fish Canyon Falls here
San Antonio Falls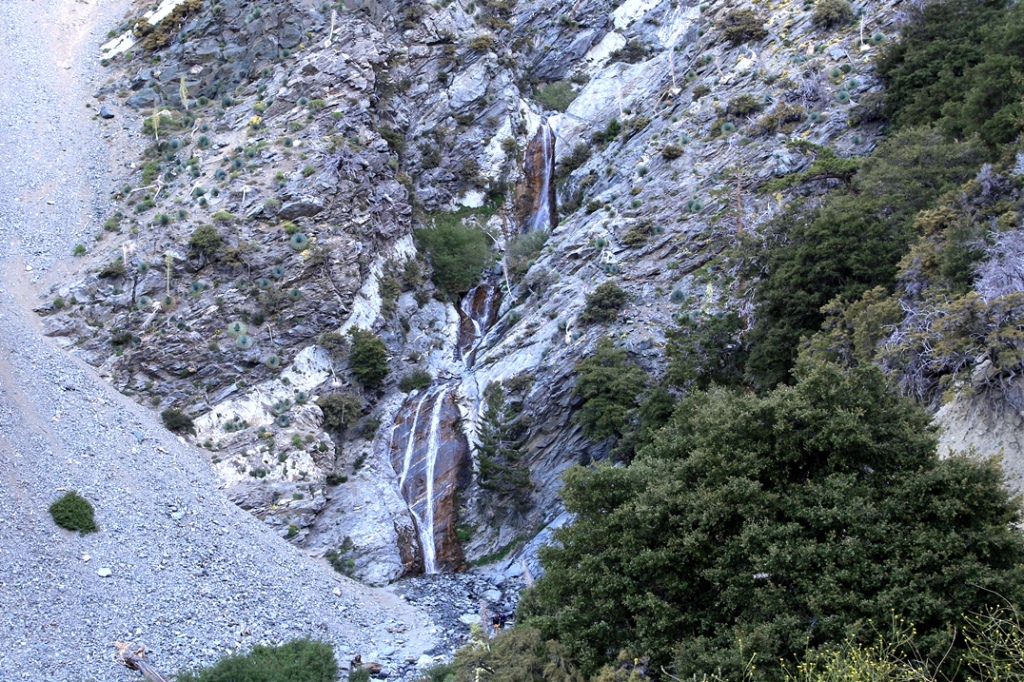 On the way up to Mt Baldy, you can see the waterfall right along the trail. Read about it here.
Tahquitz Canyon Falls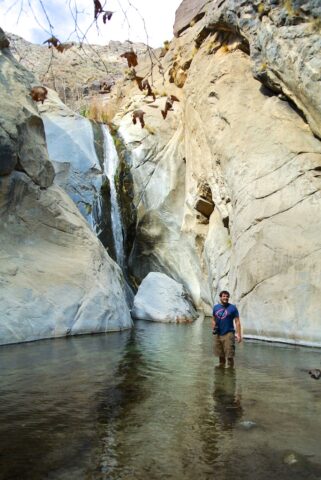 This waterfall is in Palm Springs, and it is on a preserve that you have to pay to hike on. It is a beautiful waterfall that is worth the price though. Read about Tahquitz Canyon Fall here.
Cedar Creek Falls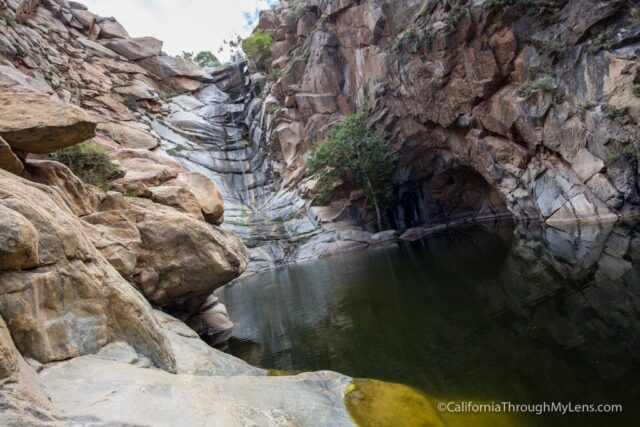 As San Diego's most famous waterfall, Cedar Creek became a popular party spot before they instituted a permit system. I had never seen it when it was flowing, but I imagine it is impressive. Read more about Cedar Creek Falls here
Black Star Canyon Falls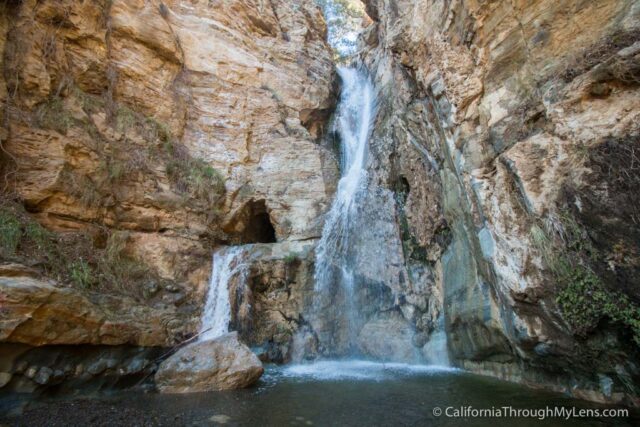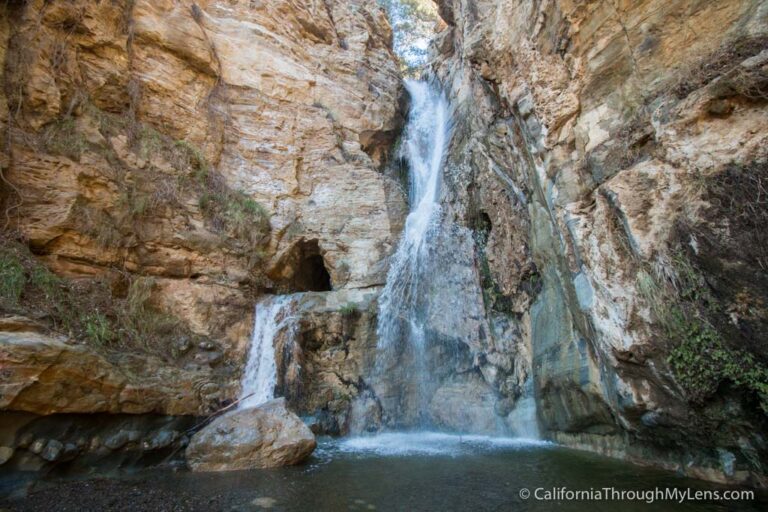 This is probably my second favorite waterfall on this list. The waterfall appears as two separate falls, one cascading into the other. It is impressive to see and requires a pretty tough hike to get there. Read more about Black Star Canyon Falls.
Holy Jim Falls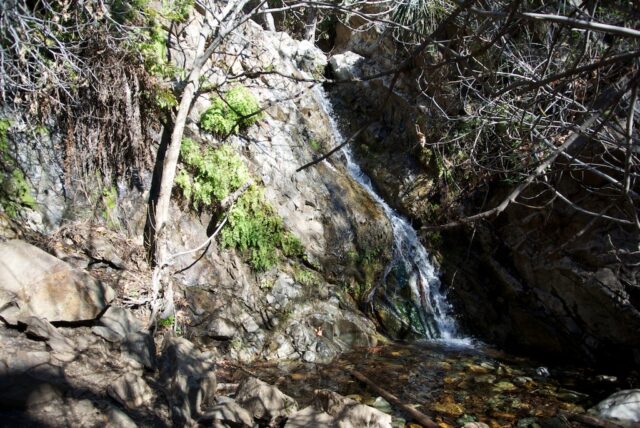 Another popular Orange County hike, Holy Jim Falls, is about 30 feet tall. The drive in and the shaded hike are beautiful though. Read about Holy Jim Falls here.
Tenaja Falls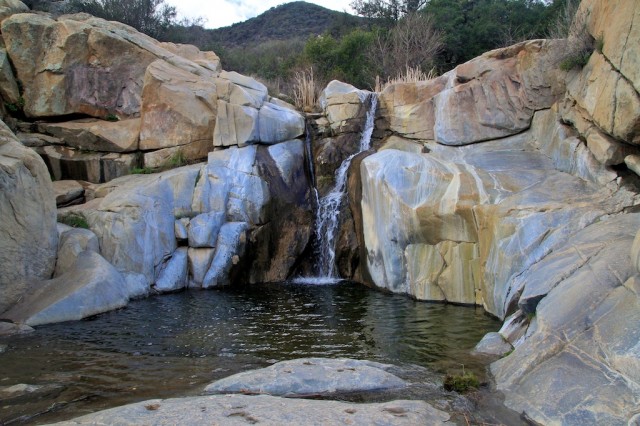 This hike is way off the beaten path, down a one-lane road that most people don't go on. I was completely by myself when I did it, but it was a really nice little hike and waterfall. Read about Tenaja Falls here.
Monrovia Canyon Falls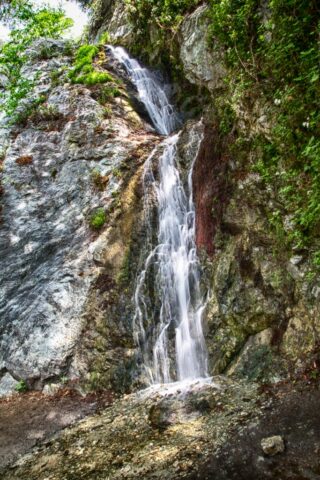 This hike, about 45 minutes from LA, makes you feel like you are no longer in Southern California. The entire area is beautiful, and the fact that it has a waterfall is just icing on the cake. Read more about Monrovia Canyon Falls here and here.
Eaton Canyon Falls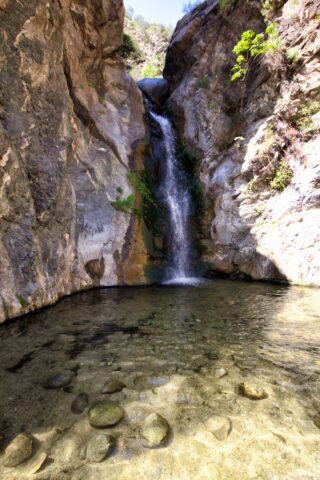 A beautiful waterfall, but probably one of my least favorite hikes on this list. It is a popular trek, so it always feels like you are with dozens of people as you hike in. Read more about Eaton Canyon Falls here
Solstice Canyon Falls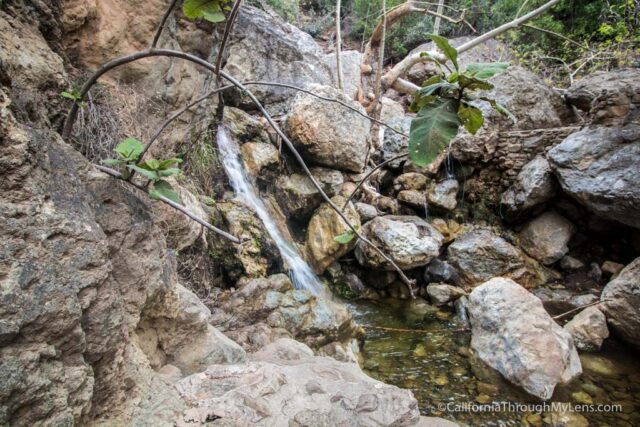 This waterfall is located at the end of the 2-mile round trip hike to the Solstice Canyon Ruins. I am a fan of this hike because it has ruins and a waterfall, making it a lot of fun to explore. Read more about Solstice Canyon Falls here.
Ortega Falls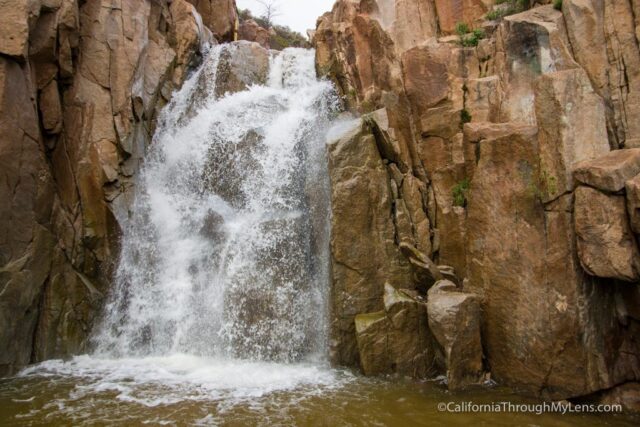 Ortega Falls is located right off Highway 74 near Lake Elsinore. It only really flows after good rain, but when it is flowing it a beautiful waterfall. I have been many times when it is bone dry though, so save this one for a good storm.
Hermit Falls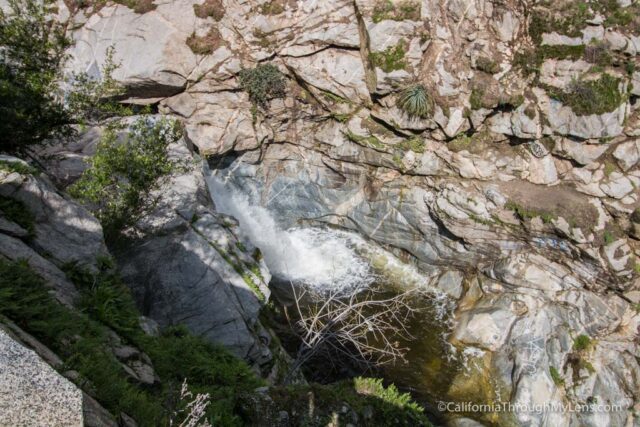 Hermit Falls is a great hike to do if you are already going to Sturtevant Falls. It is on a different part of the trail but easy to visit. It is hard to get to the base of this waterfall though with the slippery rock. Read more about it here.
Switzer Falls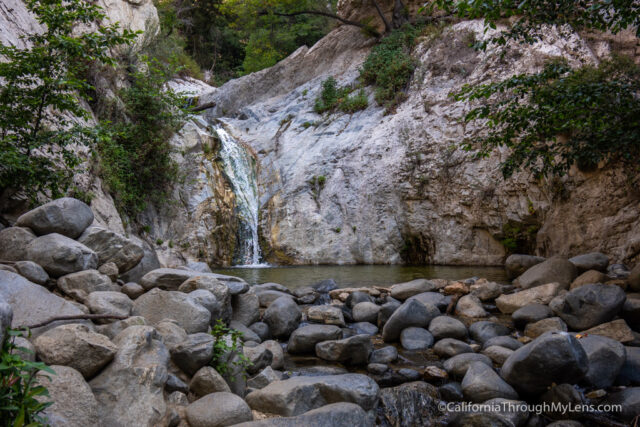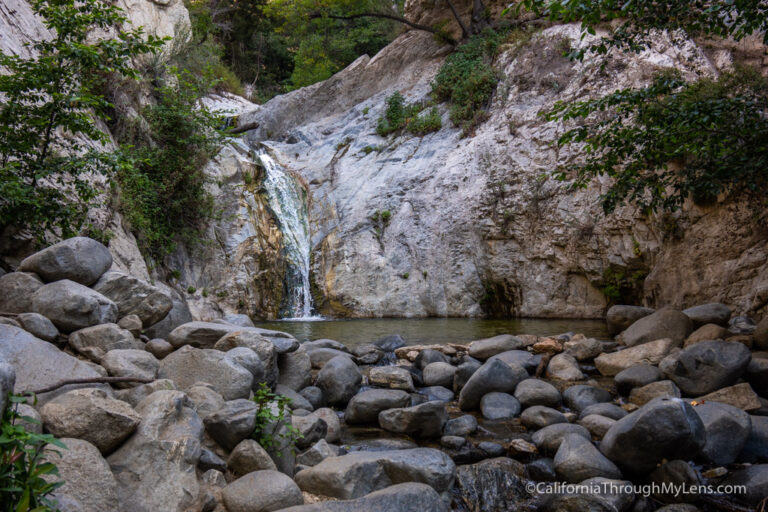 I got a chance to check out this waterfall in 2019. It is a beautiful destination and hike in the Los Angeles area. If you climb above it there is a second waterfall as well. Read more here.
Chiquito Falls
Read more about Chiquito Falls here. (Also Image Credit)
Dana Point Harbor Falls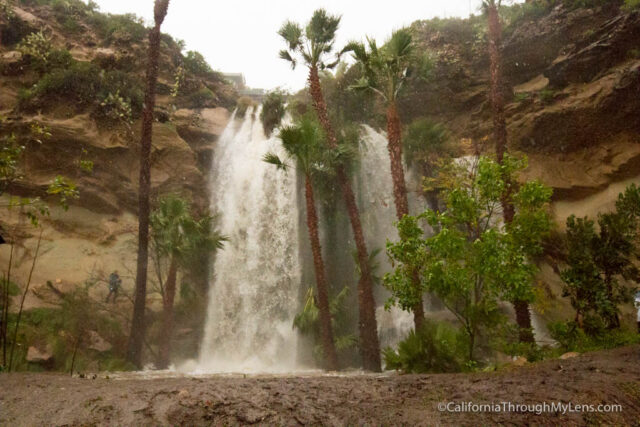 Read more about this waterfall, but it only really happens after a heavy rain in the Dana Point Harbor.
Video
Here is a video I made talking about some of these waterfalls.
Resources for more waterfalls