Big Falls waterfall in Forest Falls is one of the largest year-round running waterfalls in Southern California. The top part of the falls is around 150 to 200 feet drop and the water continues down to the river below. There are many small waterfalls below the main two which makes this waterfall seem like it goes on for a good while, the overall drop from top to bottom is around 500 feet.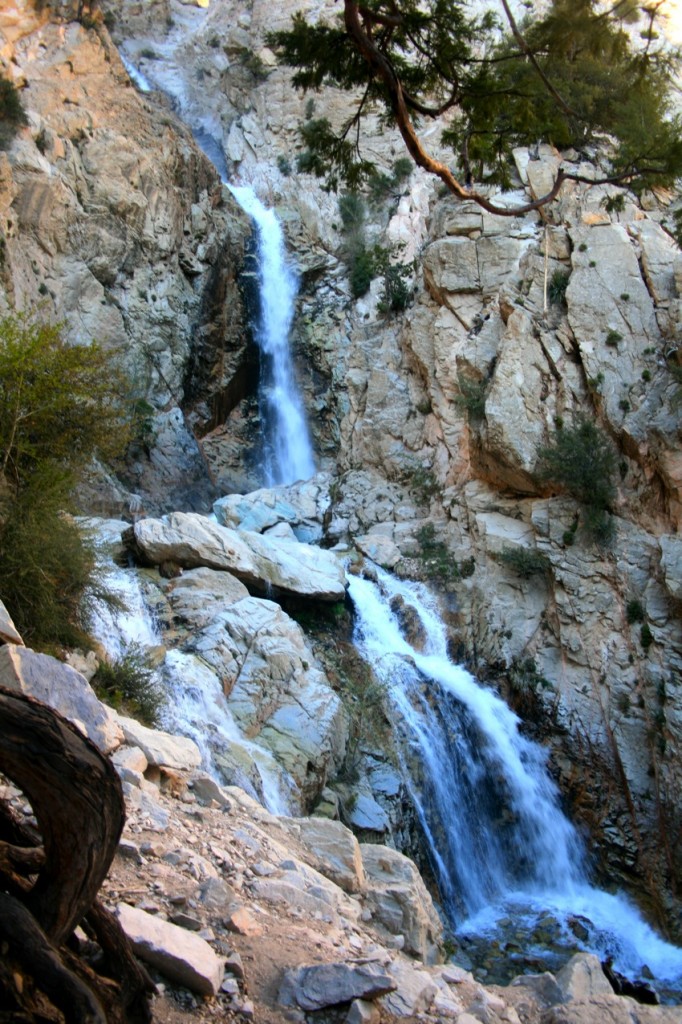 People have stated that it is hard to find the trail, do note that from parts of the parking lot and while driving up near the parking lot, you can see the waterfall off to the left. This should help you get your barrings but if you go when there is snow or high water flow it may be difficult to make it to the falls.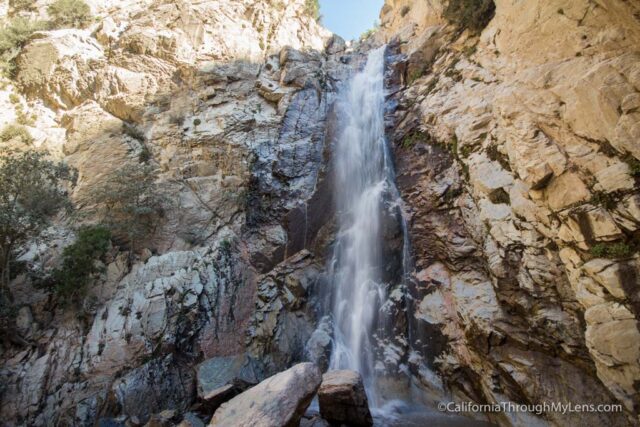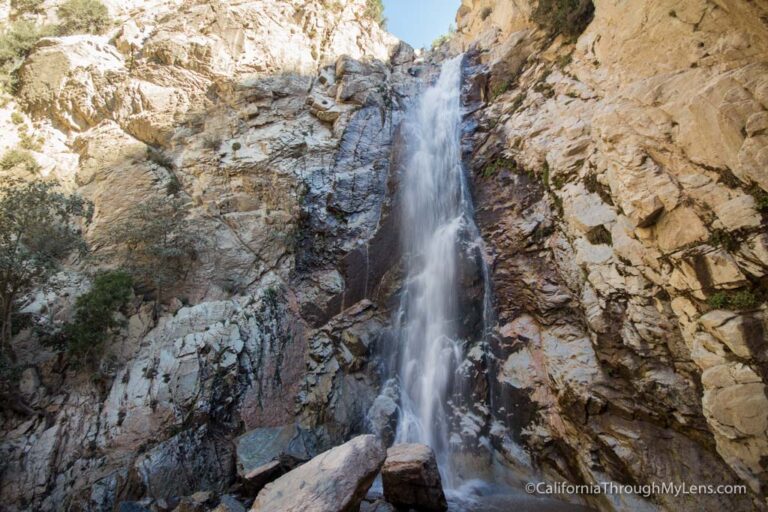 The falls are at the end of a short 1 to 2-mile hike that takes you from the parking lot, across a small river and up to a vista point. Many people stop here, but you can continue past this vista point and all the way up through the water to the base of the falls. They make sure you are warned of the danger though with the slippery rocks and uneven climbing.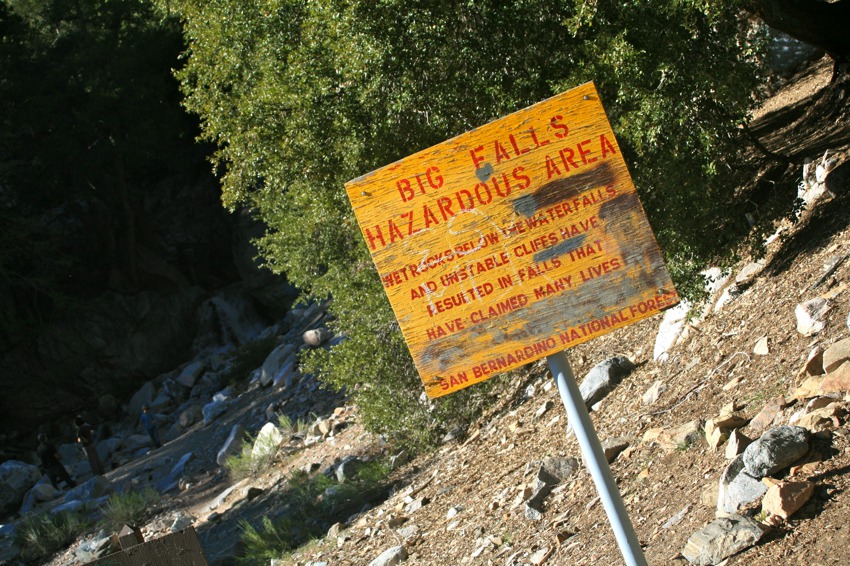 From the vista point, many people elect to ford the water below and start the climb up to the base of the main fall. During this climb you will cross over the river a couple times and even scale up the parts of some hillsides before reaching the base of the falls so make sure you are careful if you attempt this and do not attempt it if there is a lot of water!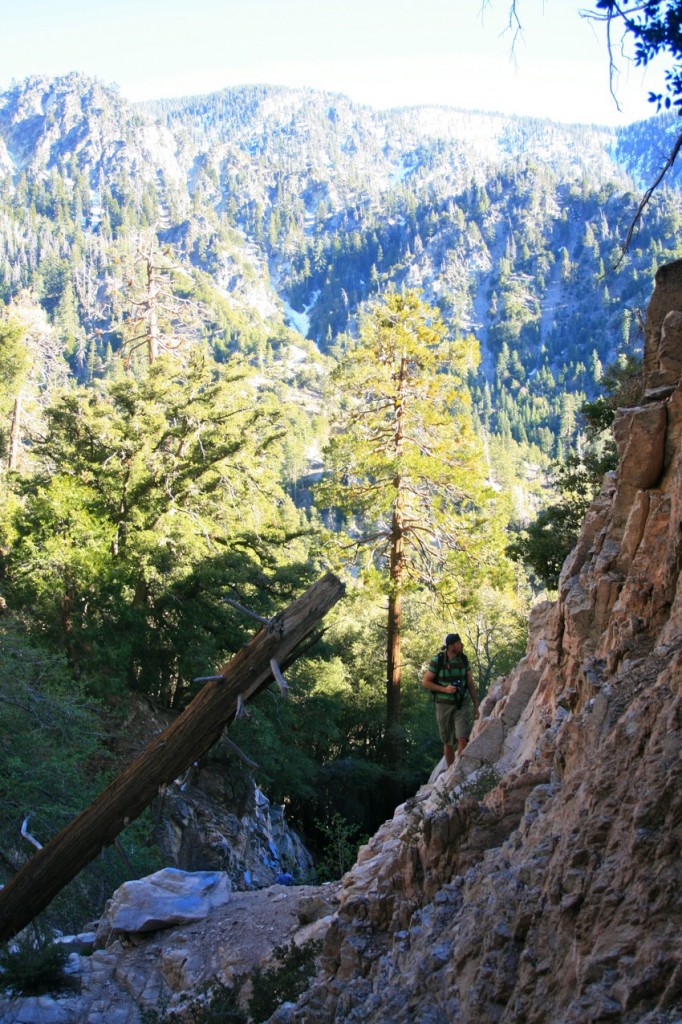 While this is not extremely dangerous it should not be taken lightly as there are many opportunities to fall on the way up and it is even more slippery coming down from the falls. However, once you reach the base of the waterfall it is nothing short of majestic. It is somewhat hard to photograph just because the sheer size mists everything that comes below it and if you have a nice camera you know how much it does not like water. If you take the risk the pictures will make it worth it.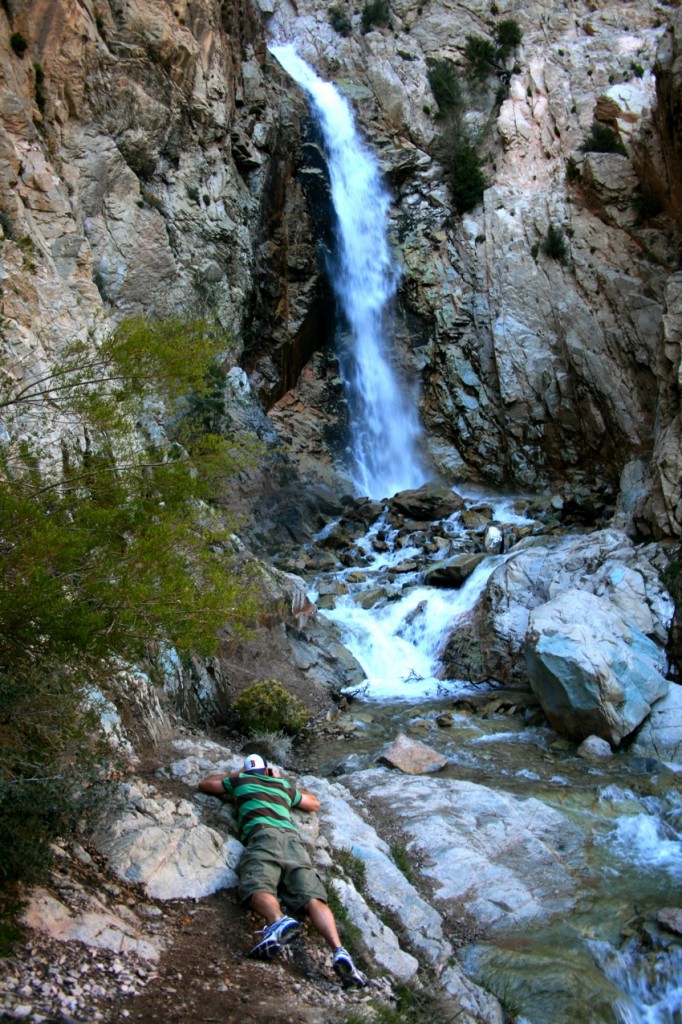 We spent about an hour and a half to climb and photograph this waterfall, it is by far one of the most rewarding waterfalls you can hike to in Southern California mainly due to the sheer size and flow of water that comes out of it. I would highly recommend you check this waterfall out, and if you are not from the area you can probably hit both Big Falls and heart rock falls in the same day, they are not particularly close to each other though.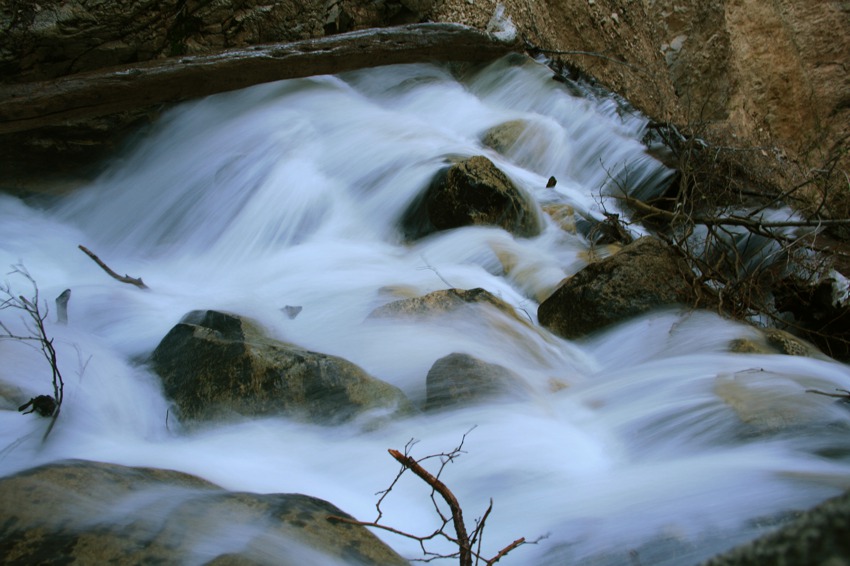 Let me know what you think of this waterfall in the comments and check out more Southern California falls here.