Kayaking the Sea Caves of La Jolla with La Jolla Kayak
Disclosure: This trip was provided free of charge, all opinions are my own.
This past weekend (July, 2011) a couple of friends and I went down to San Clemente to spend the weekend camping, surfing and hanging out by the campfire. However, not content to stick to the norm, we decided to go in search of a new adventure, which brought us to the fine folks at La Jolla Kayak for a trip out in the pristine waters of beautiful La Jolla Cove. As you know, I am a fan of La Jolla and post about it a lot. That is because it is an insanely beautiful beach town away from the hustle of LA. Our friends at La Jolla Kayak took care of the adventure for us by providing us with a couple of kayaks and snorkel gear to check out the leopard sharks and go out and explore the caves.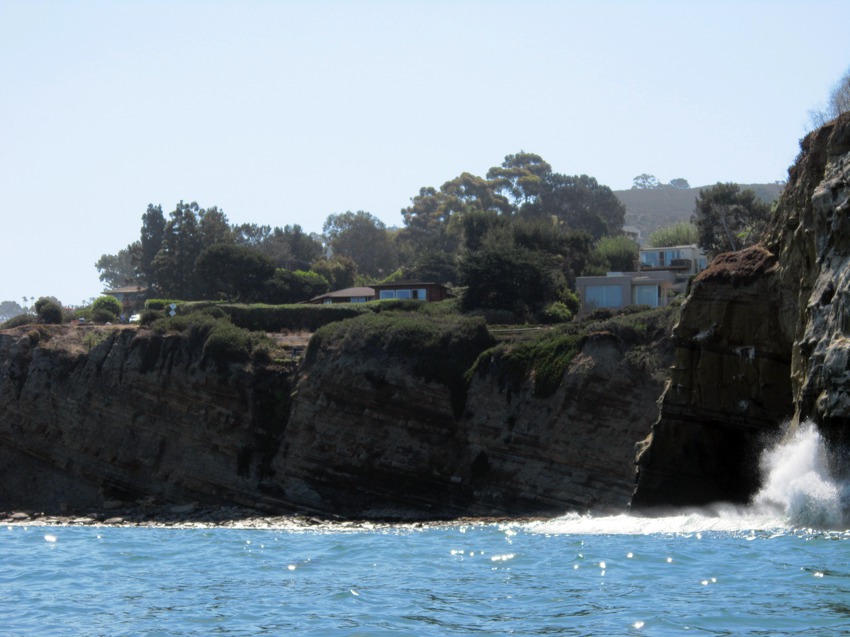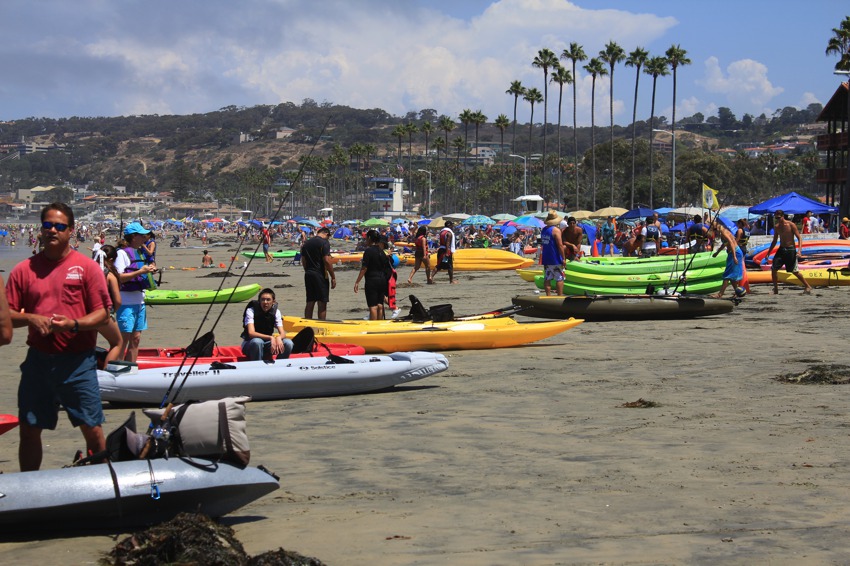 The kayaks were waiting for us by the beach, and with a little instruction, we were all set to hit the water. By far, one of the hardest things about kayaking is the initial launch from the beach past the breakwater. The workers warned us that today was an exceptionally windy day, so the water was even crazier than normal, making our trip out all the more difficult. It wasn't much of a worry though do to the fact that it was a warm day and the water felt nice, so the only thing you would hurt by falling is your pride. Two of the dudes in the group got past the waves first try, but my friend and I had to give it a couple of tries before we finally made it out. You can see in the picture below that others were having difficulty with it, as well.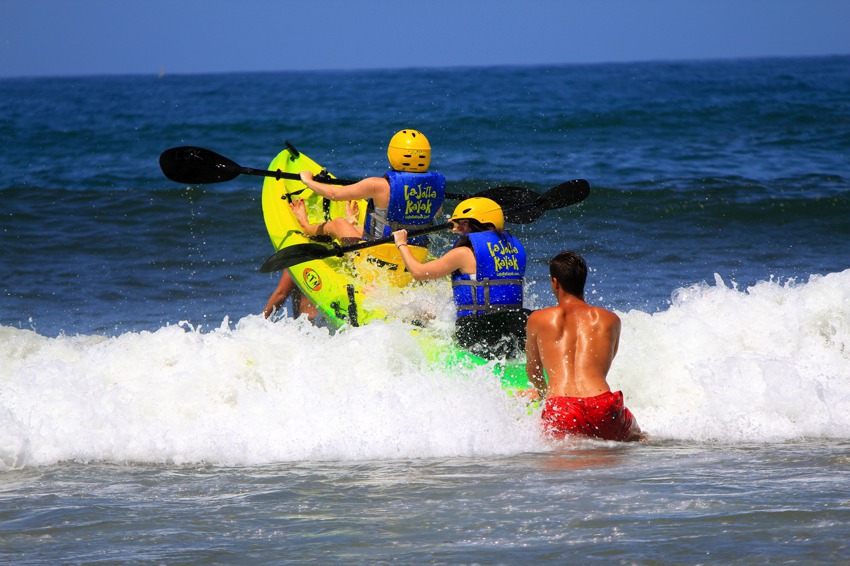 After we made it past the water, we headed in the direction of the sea caves. With two people paddling, this ended up taking around 20 minutes; it was a relaxing and beautiful trip. The sea caves take up at least 500 yards of coast, and there are some you can enter with your kayak, and some you must get into the water to explore.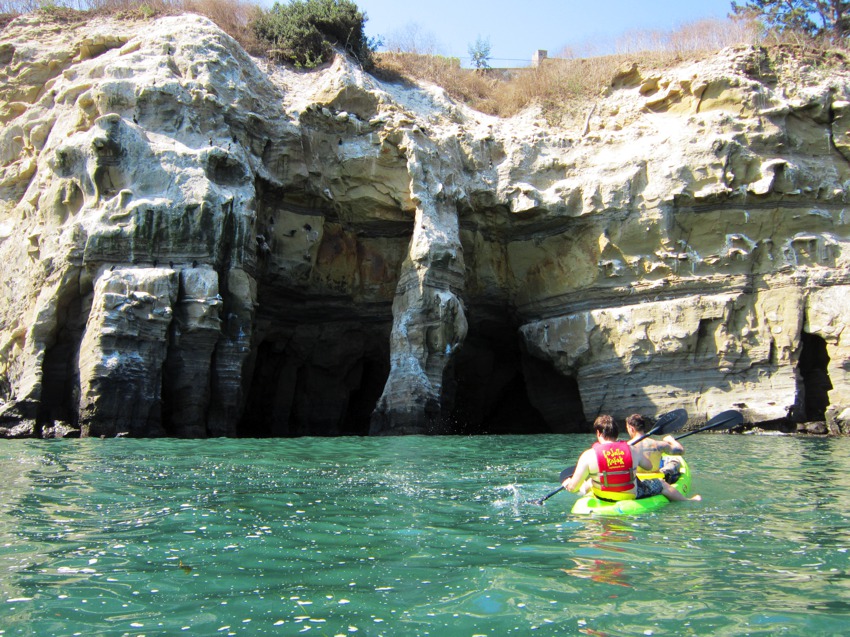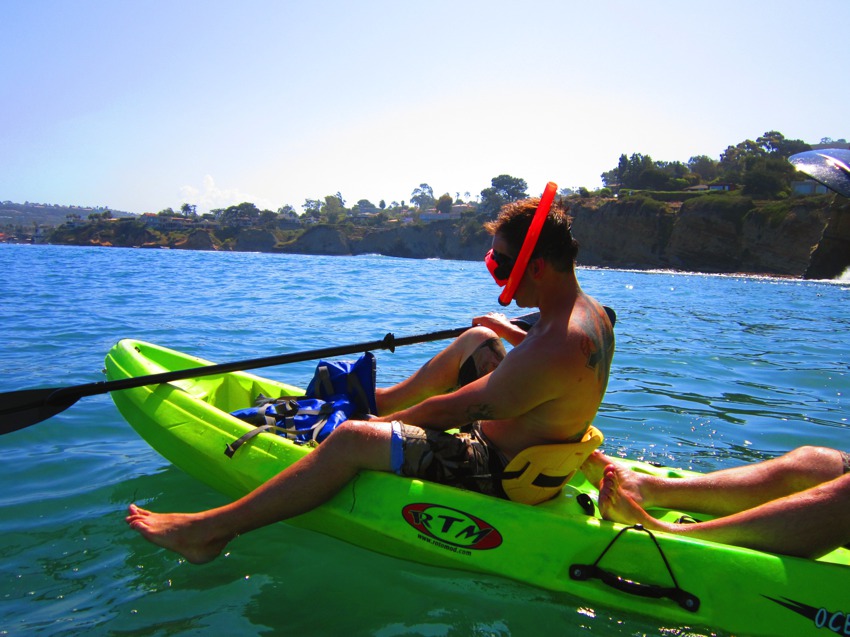 Regardless of whether you get out of your kayak or not, there are many amazing views to be had, and you can spend hours paddling around this location. After that, we headed up the coast a little more to look at the massive sea lions. You can also see the cave that I paid to go into the last time I was in La Jolla, and there were people inside waving. It was cool to see this cave from both directions. On the way, we passed a couple of La Jolla Kayak tours that looked like they were enjoying themselves and even listened to the guides tell them stories about the coast and the caves. This seemed like a great option if you have never kayaked before.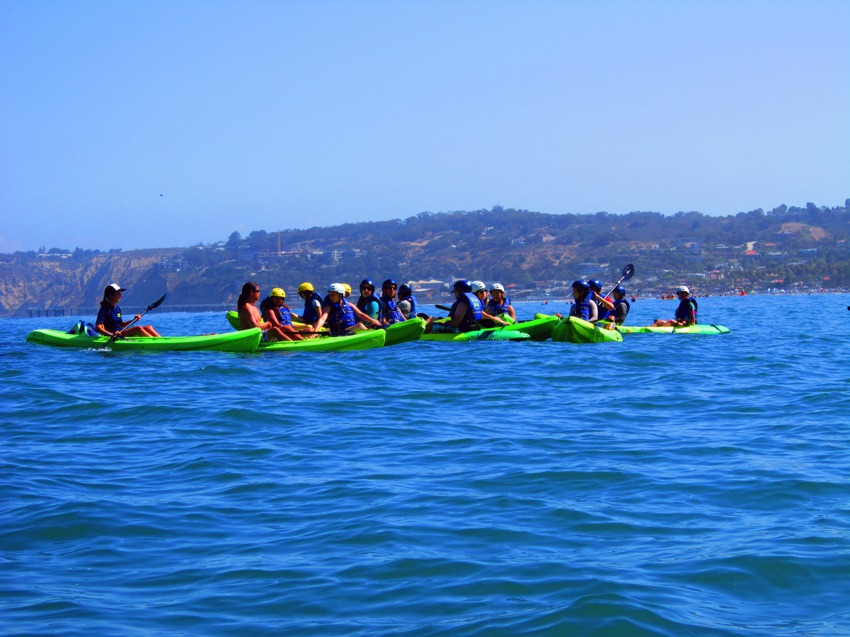 Since the waves were moving pretty well, Paul and I decided to see if surfing with a kayak was like surfing with a surfboard. We headed towards the shore and got in line to catch a wave. We caught the wave perfectly but unfortunately were not ready for what came next as the wave flipped us over, and we fell out of the kayak. It was a total rush, and I have to say catching a wave with the kayak was one of the more exciting parts of the day; however this time it ended in us having to chase the kayak down the shore then fight the breakwater again before proceeding to the shark area.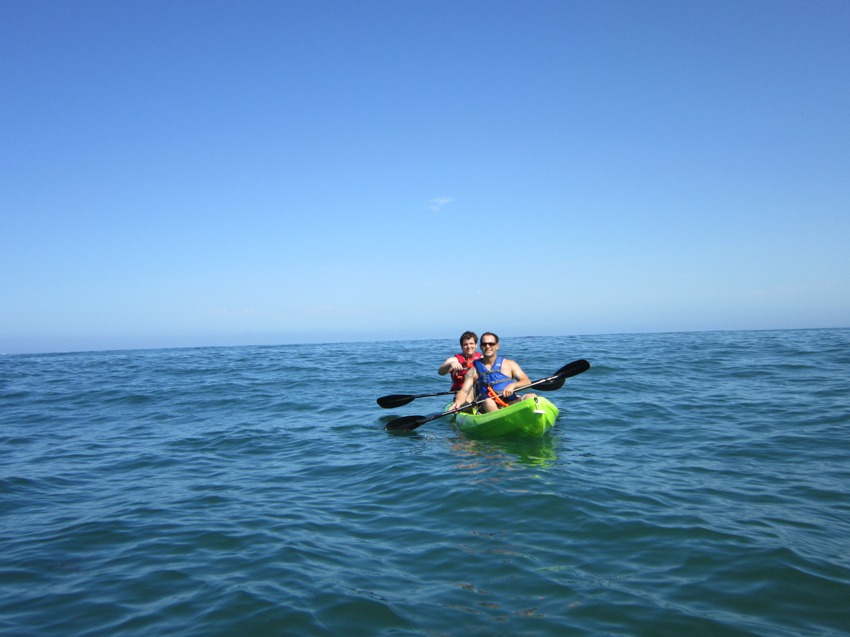 This was my second time making the trip to La Jolla in search of leopard sharks that you can swim with, but unfortunately, this time, there was an alge bloom that stopped us from seeing them. We swam around in the location where they were at, but unfortunately, the water was to turned up to see anything that was going on. Oh well, it is just another excuse to make the trek down to La Jolla again.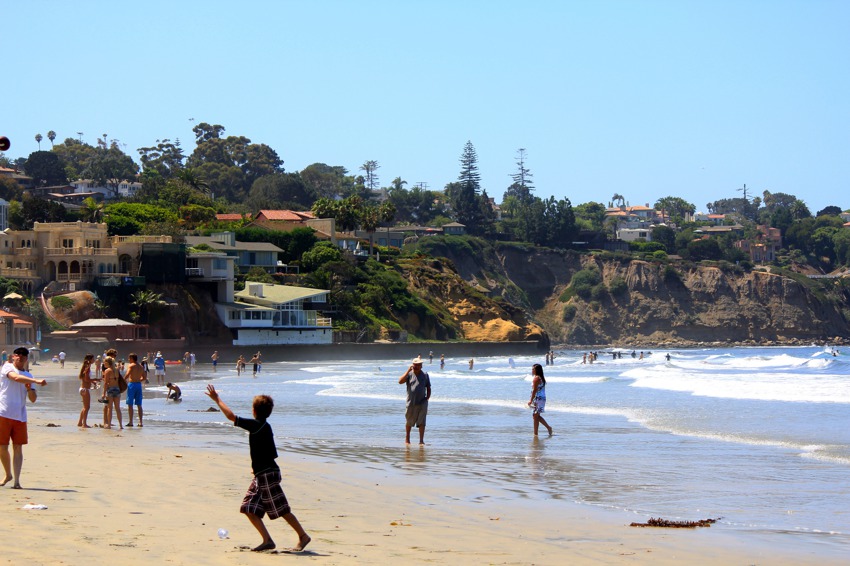 All in all, it was a day to remember down in La Jolla. I want to thank our hosts, La Jolla Kayak, for providing such an excellent experience for us on this trip. La Jolla is my preferred kayaking locale for kayaking in San Diego, and they did a great job cementing that for me.  They are knowledgable and friendly and seem to want to provide the best trip for you when you use their service. I would recommend renting a double kayak if you are familiar with using one, or taking one of their tours if you are not. You can check them out on Twitter and Facebook for more information.