At Last Cafe: Long Beach's Hidden Diner (Now Closed)
Update 2018 – I have heard that this is now closed.
Another one of the gems I found on a late-night Food Network fix was At Last Cafe in downtown Long Beach. This small, almost hole in the wall, restaurant is something that you would easily pass by if you saw it for the first time. However, doing that would be a real mistake, as this place is completely amazing.
The Atmosphere
At Last Cafe is on an off-street in downtown Long Beach, near apartments and houses more than the hustle of the city. That being said, it can be hard to find parking if you come at night as there is no parking lot, just the street parking available to the residents and fought over by the other restaurants in the area. One member of our party had to park a half-mile away. The restaurant itself is very unassuming and has a quaint little home-grown type of feel. It is small with seating for less than 50 people I would think, and I recommend reservations if you are going for dinner.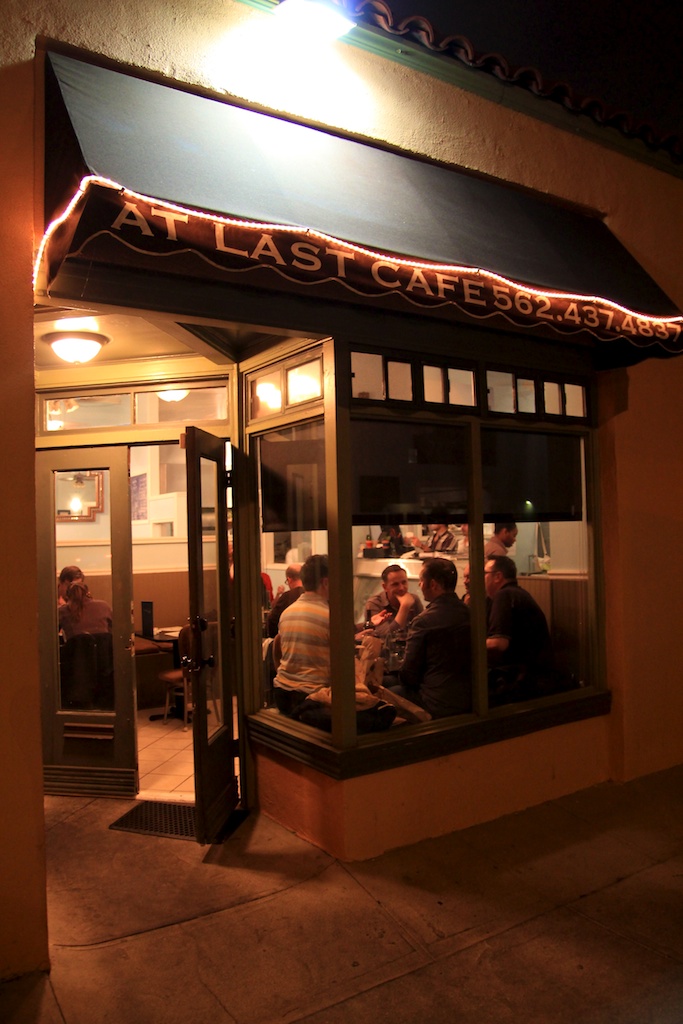 The Appetizers
Since we had a big party of five, we decided to try a couple of the appetizers as well. We tried the artichoke appetizer and the mushrooms polenta (I believe this is what it was called, don't quote me). They were both good, but the mushroom one was amazing. I would recommend that if you are a fan of mushrooms as the artichoke left a little to be desired.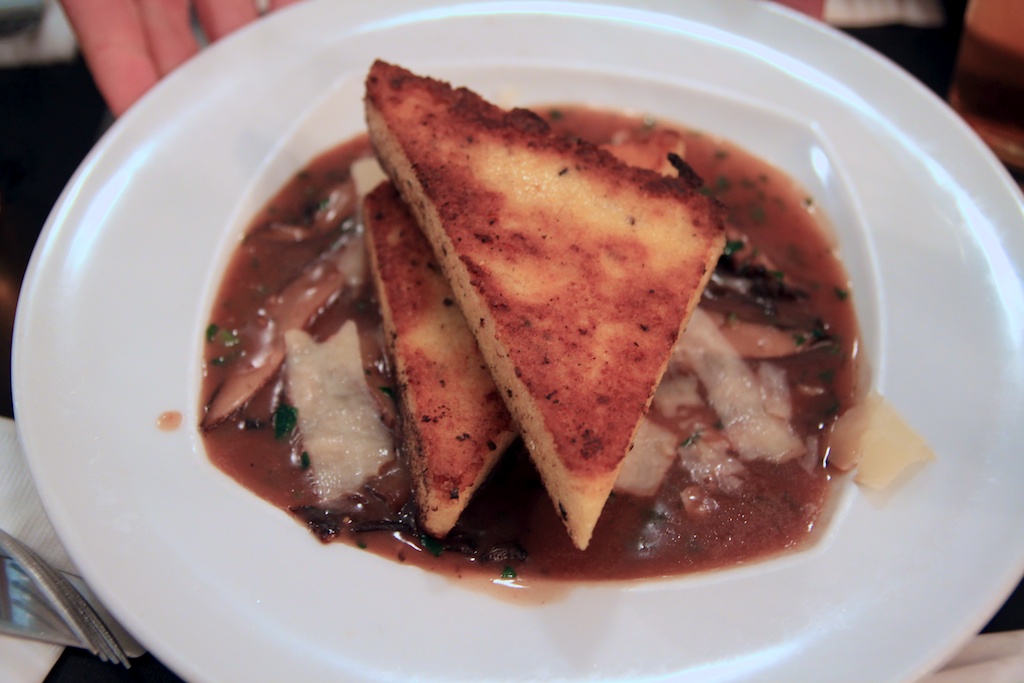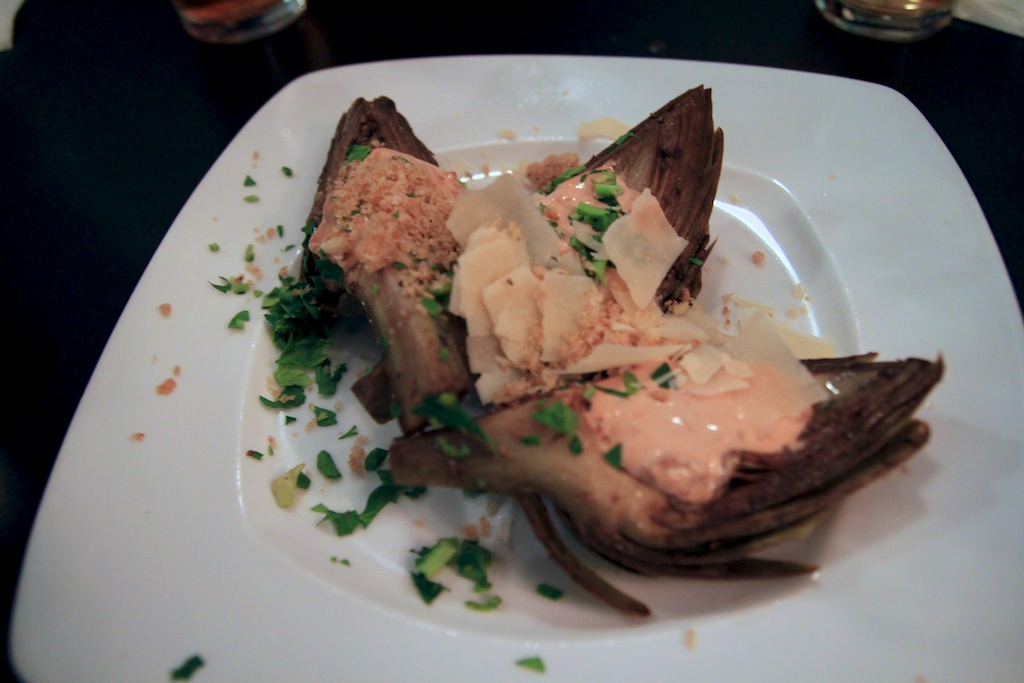 The Entrees
The food is the real star of this restaurant, and even I was shocked at how good it was. There were five of us that went, which allowed everyone to get a good sampling of the different options, check out the menu here. We tried the brick chicken, mac and cheese, beef flat-iron steak, tomato, and basil omelet, and the pork chops. As you may have seen in the video, the pork chops are one of the specialties, and let me tell you that is what you need to order. It was above and beyond better than anything else on the menu, and I don't even like pork chops much. My friend Kirby ordered it, and I wished I would have followed suit because it was terrific.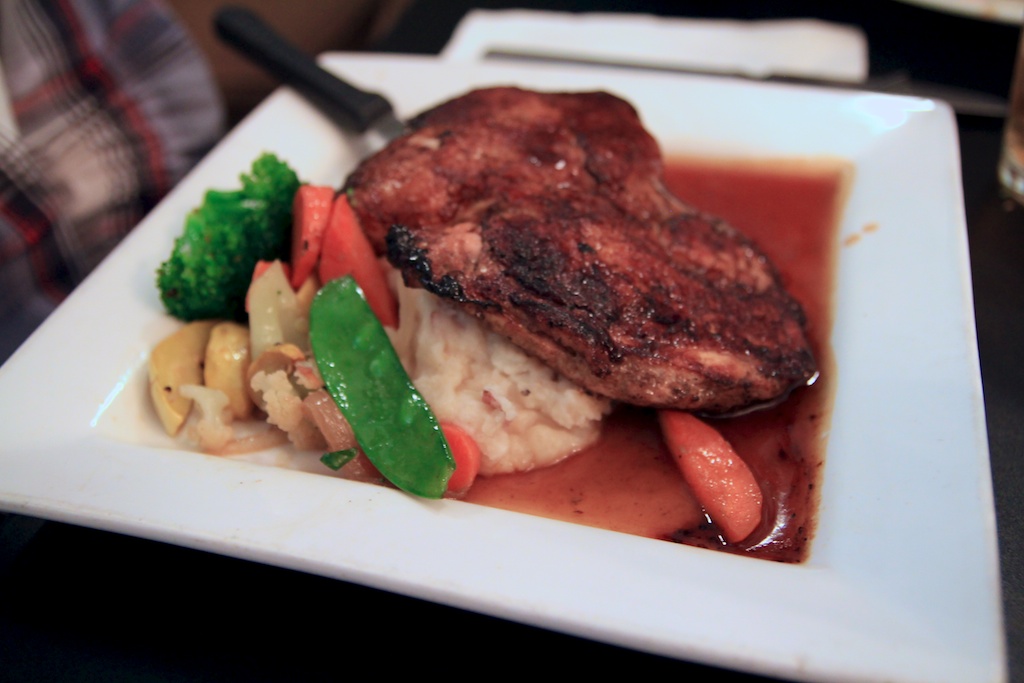 Alternatively, the Mac and Cheese was probably the second-best thing on the menu; it had an excellent rich flavor that was not too overpowering.
The brick chicken was also a good option, but nothing compares to the pork chops. I would drive to Long Beach to eat it again.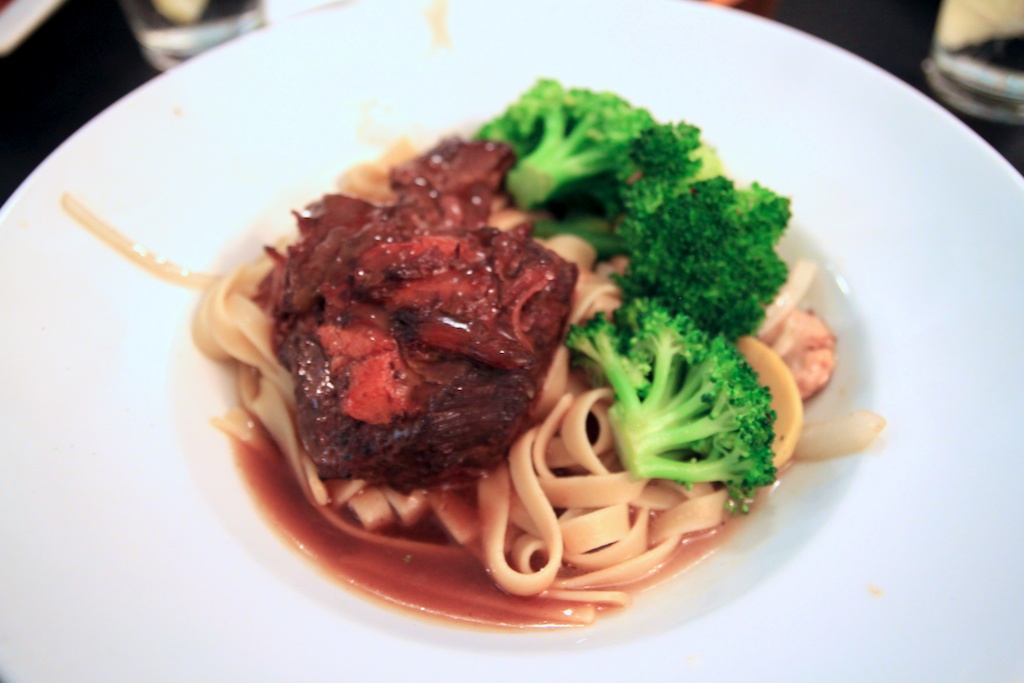 Prices
The prices are relatively reasonable here. It is around 8-10 dollars for a meal, which is a steal for food that is as good as this. The atmosphere could use a little overhaul, though.
So if you are in Long Beach around dinner time, you could do worse than giving At Last Cafe a try. The pork chops alone are worth the price of admission. I give At Last Cafe a solid rating and would recommend you check it out.