The Salted Pig In Riverside: Inland Empire's Premier Gastropub
Riverside is a cool town to live in. It is right in the middle of everything, close to LA, close to the mountains, close to the beach, but by itself, it doesn't have a ton of cool things to call it's own. That being said, the addition of The Salted Pig a little over a year ago was a huge plus to its culinary offering and gave the city a great restaurant. Now one of my favorite places to go, The Salted Pig is a gastropub that serves up craft beer, which changes regularly, and an excellent selection of choice foods. Read on for my full review.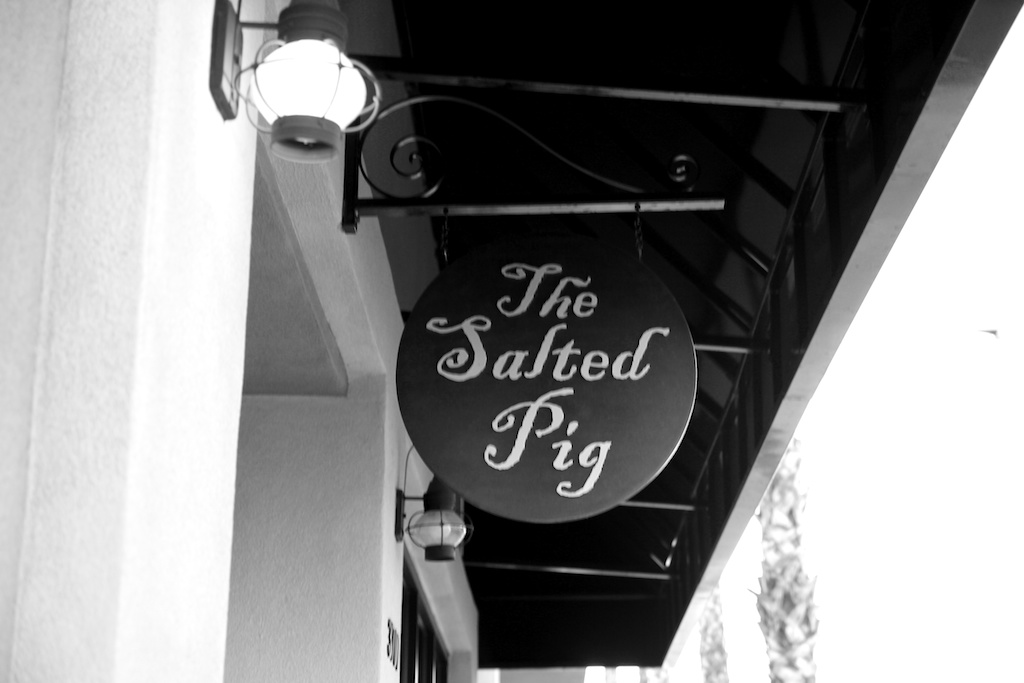 Atmosphere
The atmosphere created at The Salted Pig is unique. They have a brick and rustic wood interior with their beer menu written on chalkboards up on the wall every day. They also have a small bar and a dining area adjacent from the kitchen where the cooks are slaving away on the delicious feast. The people here always seem to be in good spirits, and the waiters I've been served by have had a vast knowledge of the different beers and foods on the menu and were happy to help me select. The wait can be long on the weekends, but it is a nice place to enjoy a meal and conversation with friends.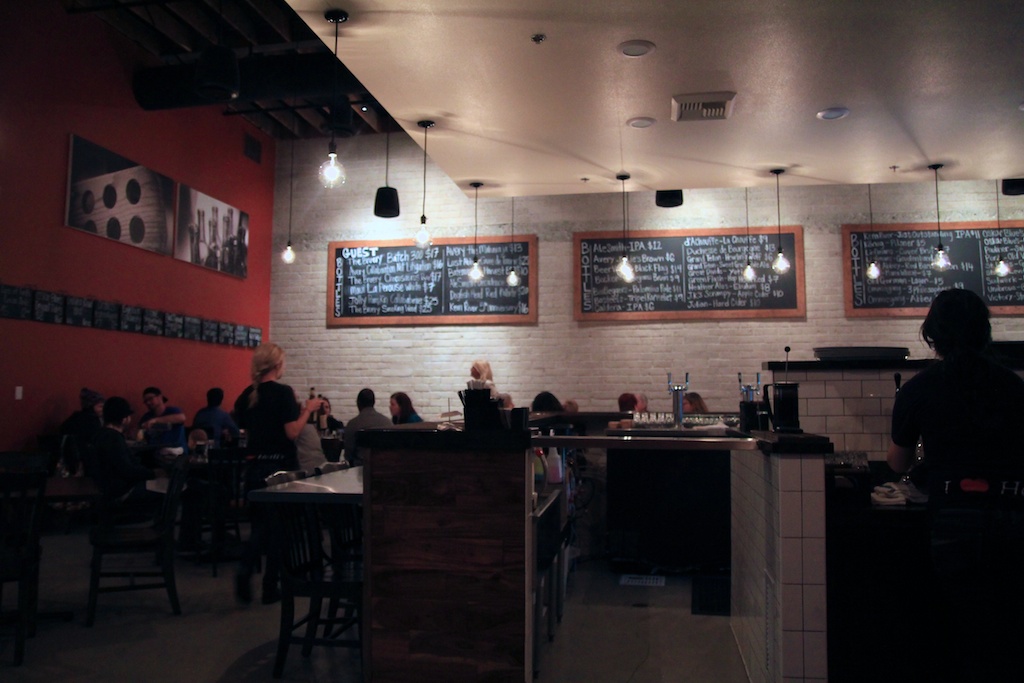 Appetizers
In the realm of appetizers, The Salted Pig really shines. I have come here on numerous occasions just to have a bowl of bacon fat popcorn with whatever beer they are featuring that day.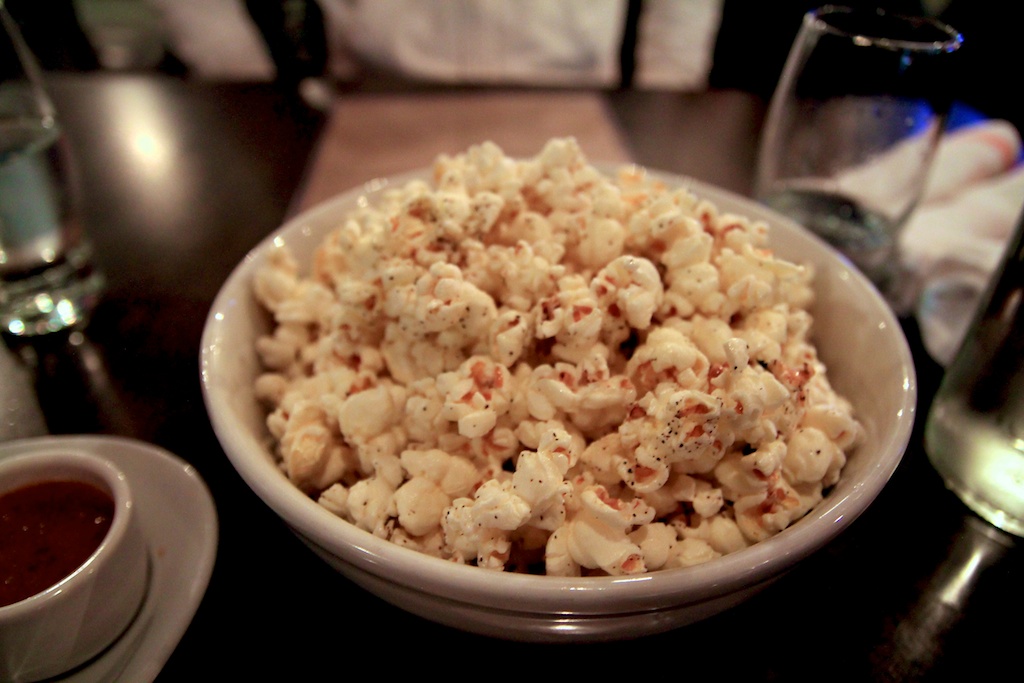 They also have everything from french fries with their homemade ketchup to soft pretzels and ale battered, bacon-wrapped, cream cheese stuffed dates. The appetizers range from around 4 to 8 dollars, and if I could suggest just one, it would be the Bacon Fat Popcorn. I know it sounds weird to have bacon fat cooked with your popcorn but trust me, you will thank me later.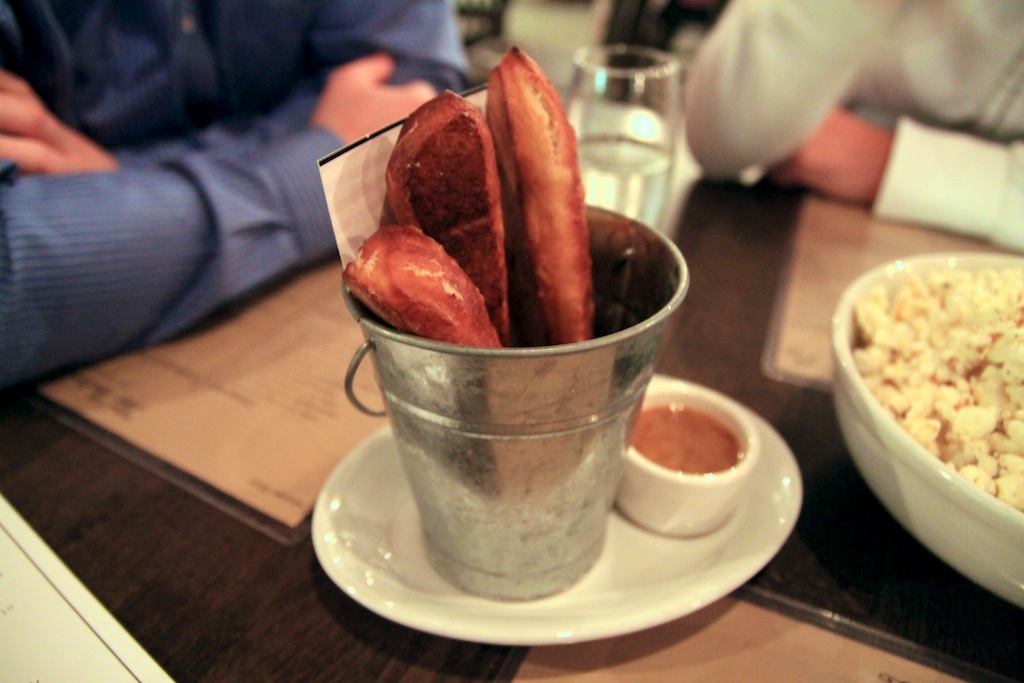 Drinks
With all of the traditional soda options available, the beer is where The Salted Pig outdoes itself. You can see their full beer menu here, but I have rarely been there when there haven't been at least 4 or 5 different beers on the menu that were not there my trip before. I love that they serve a lot of the local brews from places like The Bruery and Bootleggers that I wrote about in my OC brewery guide as well as other great SoCal breweries like Stone Brewing Co and Lost Abbey in San Diego.
Food
Not to be left out, the food here is also pretty spectacular. I have tried every burger on the menu, and they have a unique variety. I would say the Pig and the Hangover are my favorite.
I have also had the battered tomato and the pork belly sandwich (pork belly, seasonal pickle, brown sugar dressing). To say the pork belly sandwich is good would be a severe understatement. It tastes like nothing I have ever had and is the only thing I order on the menu now. It even has pickled pears on it, which will sound weird but are entirely unique. If you are wondering what to get, get this. Also, they have a wide variety of vegetarian options as well if meat is not your thing, and Amie swears by the Caprese salad.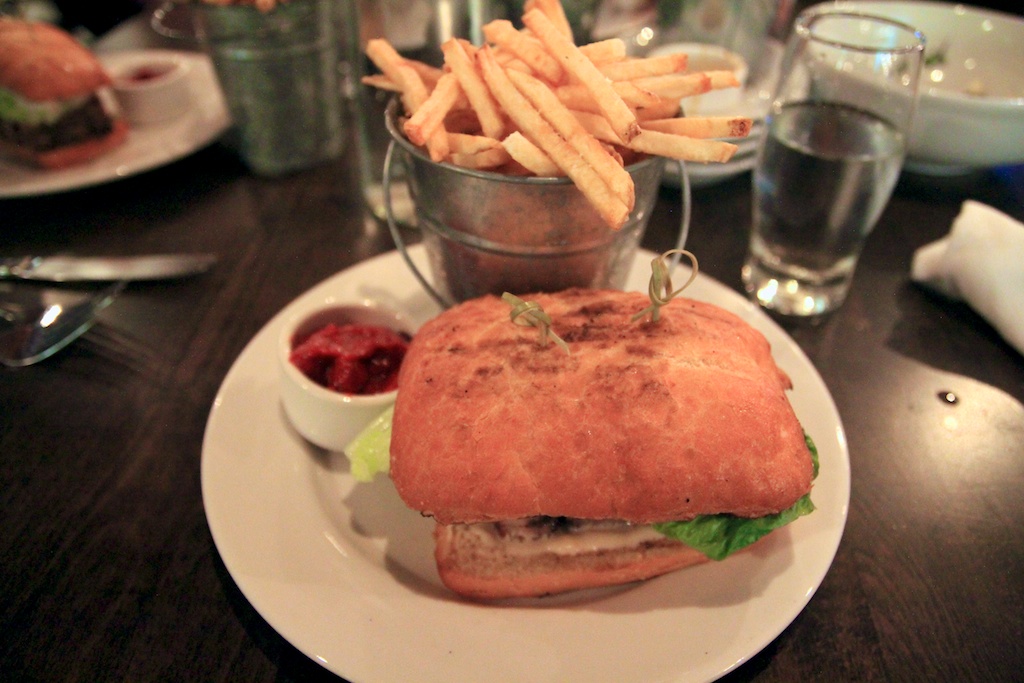 Dessert
The dessert is another highlight at the Salted Pig; there are a lot of really cool options. The Pig Sammy is one of the standouts that most people enjoy, it has Candied Bacon Ice Cream with Maple Cookies, like an ice cream sandwich.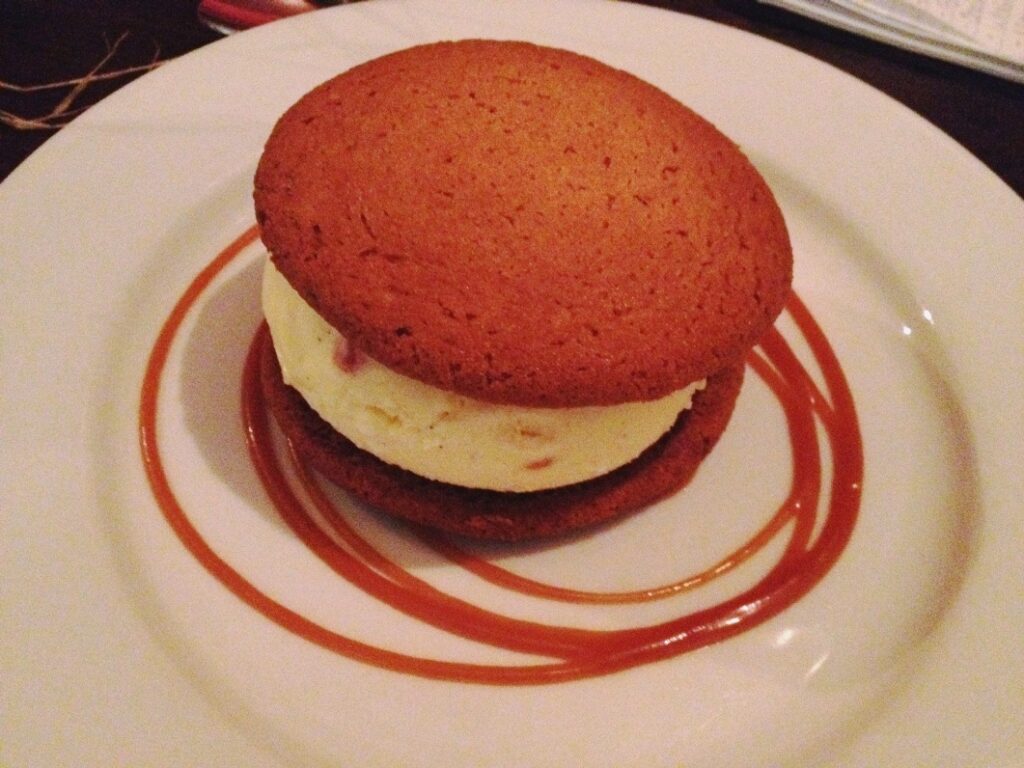 My personal favorite is the Coffee and Donuts. This dessert has three donuts, made to order, and a coffee cup full of coffee ice cream. The donuts change every day, so you never know what you are going to get. I got a banana fritter, chocolate bacon donut, and a strawberry donut, it was terrific. The bread pudding was delicious as well as it had a unique cream that was put on top. There are a lot of great desserts to get here.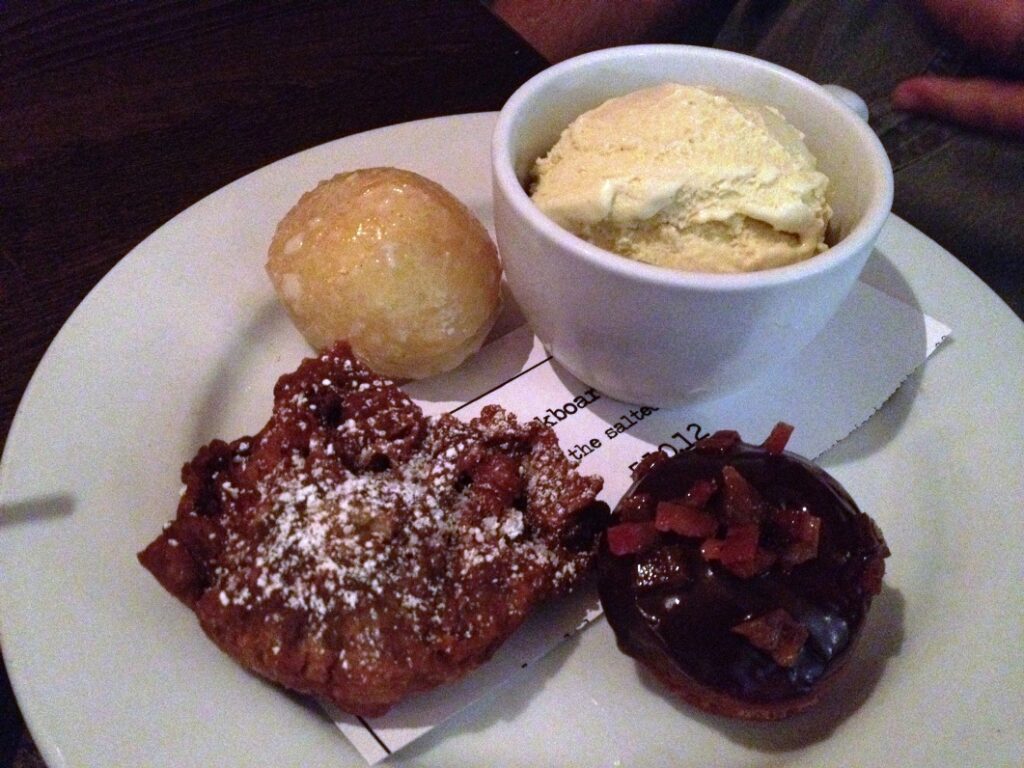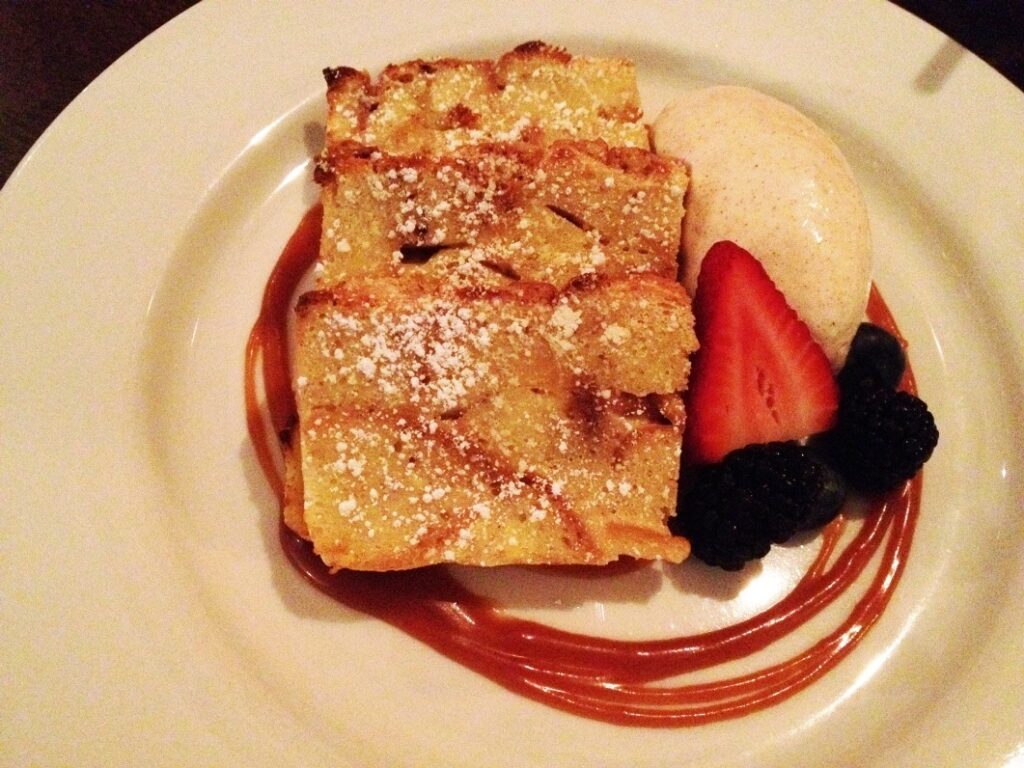 Price
Like any place where you are getting a better quality of food, the prices here are on the expensive sides. You are looking at around 15 dollars for an entree (the sandwich above is 14), and while I cannot speak for everyone's price range, it does seem worth it for the food you are getting. That being said I can not afford to eat here as much as I would like to, but it is a welcomed treat every time I go. This is what the end of a good meal should look like.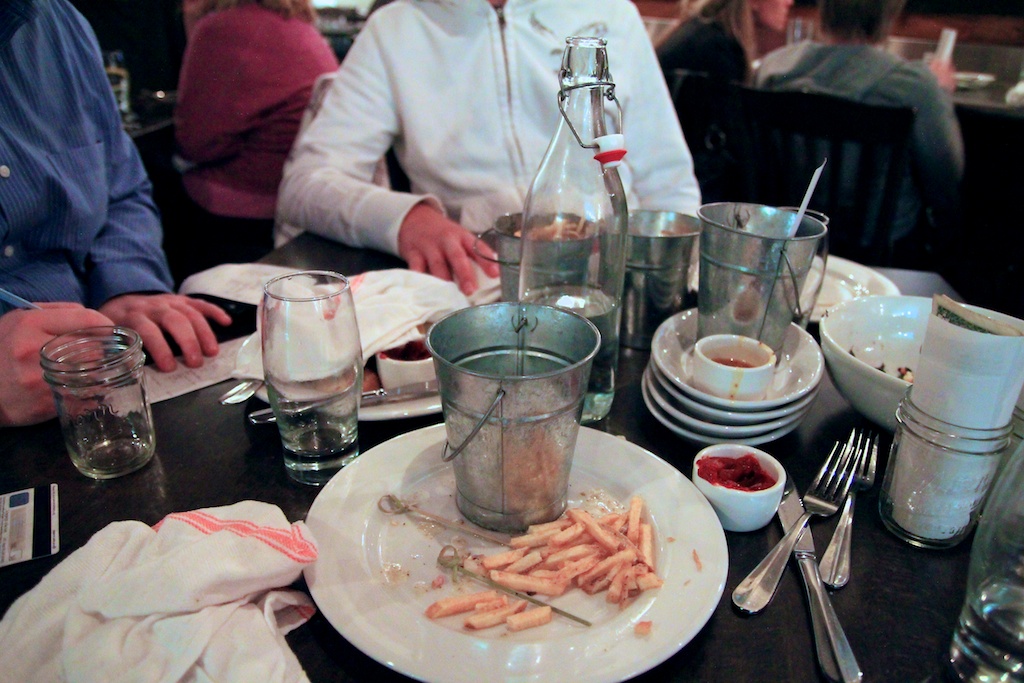 If you haven't been and you live in the area, The Salted Pig should be on your radar. The food is unique, the quality is exceptional, and the beer list leaves even the harshest critiques with little to say. You can check out the rest of the photos below and make sure to leave me a comment if you agree or disagree with what I wrote here.