Bottega Louie: Brunch Fit for Kings in Los Angeles
As Yelp's highest rated brunch spot in downtown LA, you know there restaurant has a lot to live up to. I had this on my list for a while, and I braved the crowd on a Sunday afternoon to give this upscale eatery a try for brunch. I was pleasantly surprised and have gone back many times since my initial trip. If you are looking for a great, upscale brunch location in Los Angeles, then here is all the information.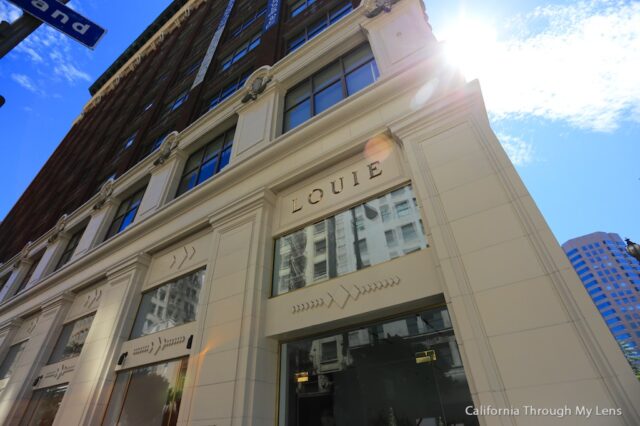 Details
Cost: $15 – $25
Hours: Weekend Brunch is 9 AM – 3 PM, hours differ during the week
Location: 700 S Grand Ave, Los Angeles, CA 90017
Information from my visit in 2014 and 2016
From the moment you walk into the massive marble-floored restaurant, you will see chaos everywhere. People are waiting to swoop a bar table, others waiting for a dining room table, and others are buying from the dessert counter or watching the food preparation.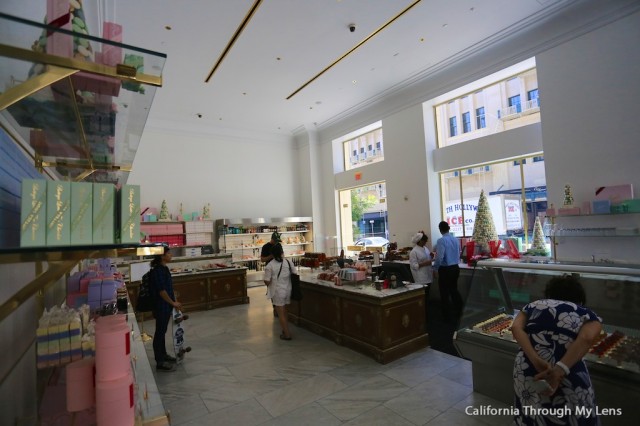 The building is the old Brockman Building, which is a 12-story Classical and Romanesque Revival building that was built in 1912 and is on the National Register of Historic Places.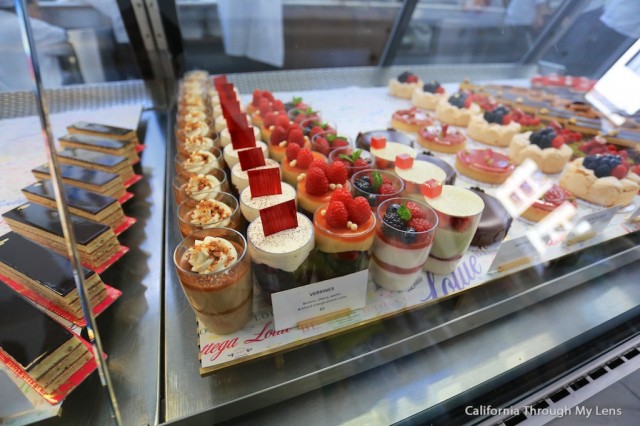 When you can get a seat, you will see this place is a little on the expensive side; trust me it is worth it though. The food itself is exceptionally prepared with meticulous attention to detail.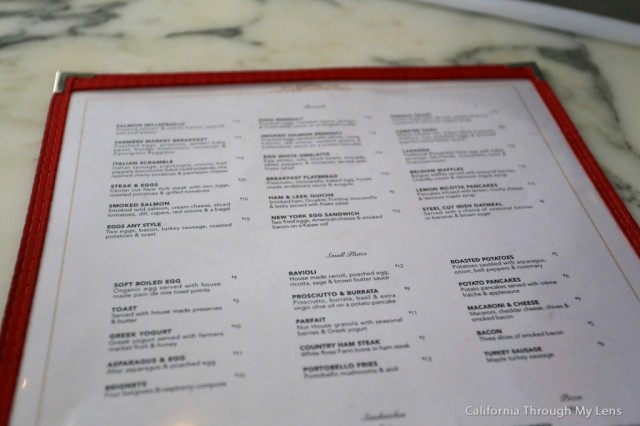 Breakfast 1 – 2014
If you are looking for a recommendation, I cannot recommend the Smoked Salmon Eggs Benedict more highly. It is on point with Mama's in San Francisco, which is one of the best places I have ever eaten at.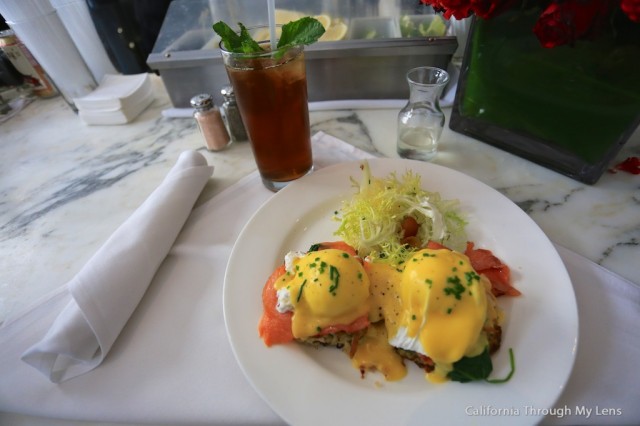 The food comes with a style that looks like it has been labored over and a taste that matches/surpasses it. Sitting on a bed of hashbrowns instead of the normal English muffin, the flavor is out of this world. The smoked salmon is just strong enough to taste but not overpower the perfectly poached egg. I could eat it every day.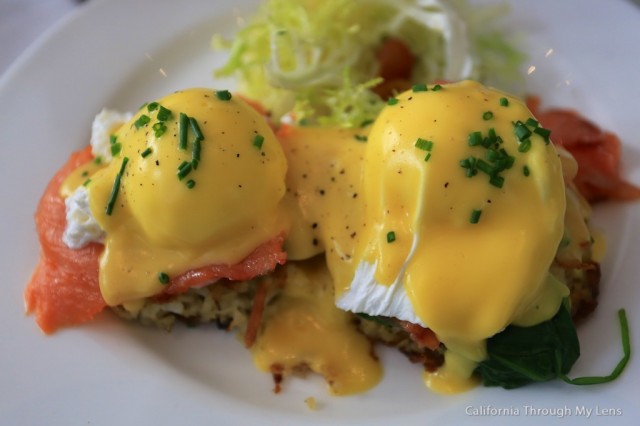 Breakfast 2 – 2016
I went back for breakfast a few weeks ago, and I can honestly say it is just as good as I remember it being. I brought my wife this time, and she went with the Lobster Hash, and I went with the Lemon Ricotta Pancakes.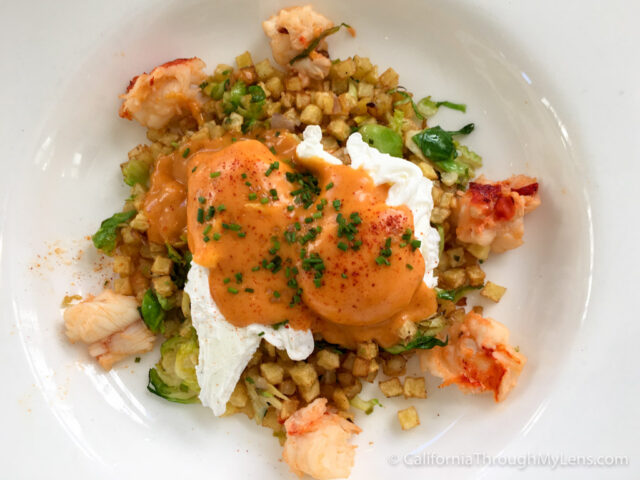 The lobster hash was fantastic with potatoes, brussels sprouts, eggs, and an ample portion of lobster. It was lick your plate good.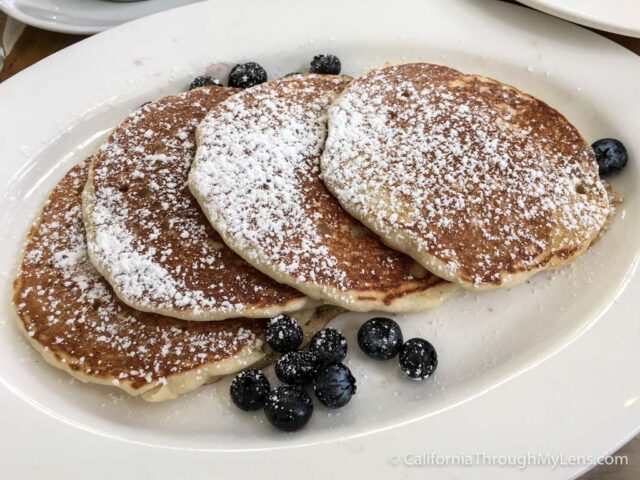 The lemon ricotta pancakes were also amazing with a subtle lemon flavor. One of those things that I can't believe I hadn't tried to make myself over the years. Both of these are great options here, now back to the original review from 2014.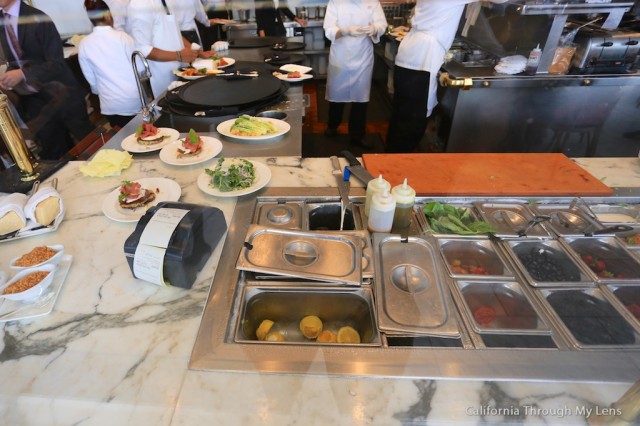 After my meal, I headed over to the desert area. There was a crazy amount of options, and I decided on the chocolate beignet and macaroons. The beignet was full of Nutella, which is always good but wasn't anything too special. My wife said the macaroons were great though, and I would love to try more of the desserts.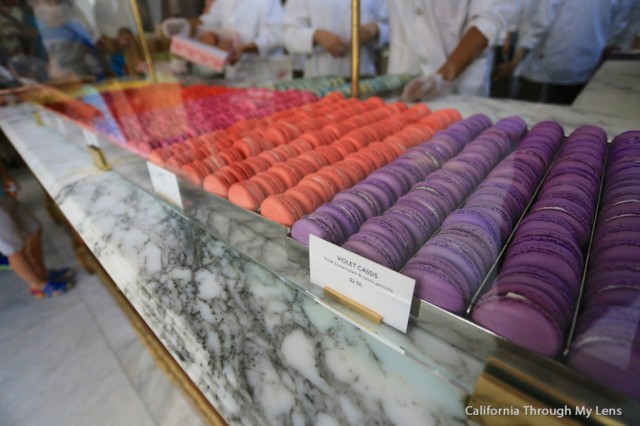 All in all, this is one of the best places to eat in LA. Make the stop for brunch and let me know your thoughts in the comments.