Randsburg Jail on Highway 395
Randsburg is often described as a living ghost town, and that is a pretty apt description. This small town off Highway 395 is a fun and historic spot to visit, and you can read about getting an old fashioned soda at the store in this post. One of the main attractions though, is the small two-room jail that sits on the outskirts of town and that you can still explore to this day. Here is the information on this five minute stop.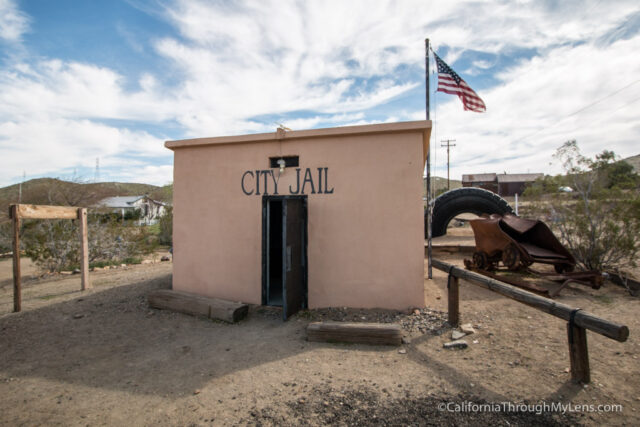 Details
Cost: Free
Time Needed: 5 minutes
Location: Redrock Randsburg Rd, Johannesburg, CA 93528
This information is from my visit in 2016 and 2018
Getting There
From Highway 395, you will want to turn left on Redrock Randsburg Road. About a mile down the road, you will see the small jail on the left.
History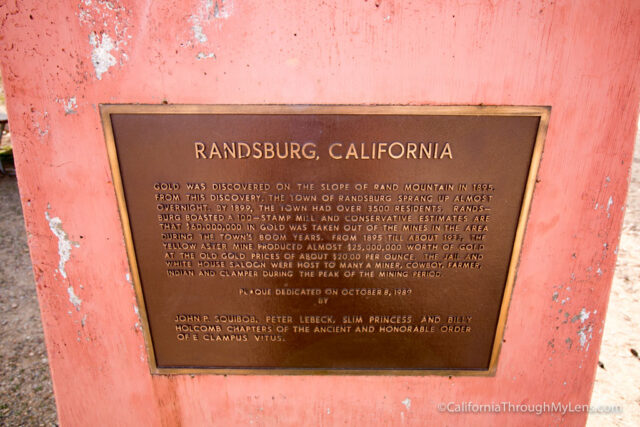 The above plaque states, "Gold was discovered on the slope of Rand Mountain in 1895, from this discovery, the town of Randsburg sprang up almost overnight. A conservative estimate is that 60 million dollars in gold was taken out of the mines. The jail and saloon were hosts to many a miner, cowboy, farmer, and Indian during the mining period."
The Jail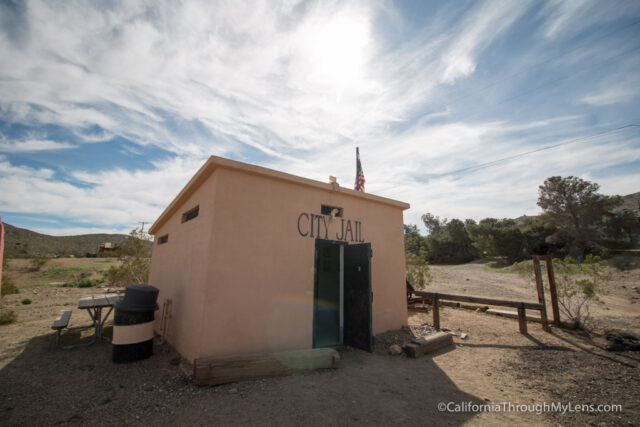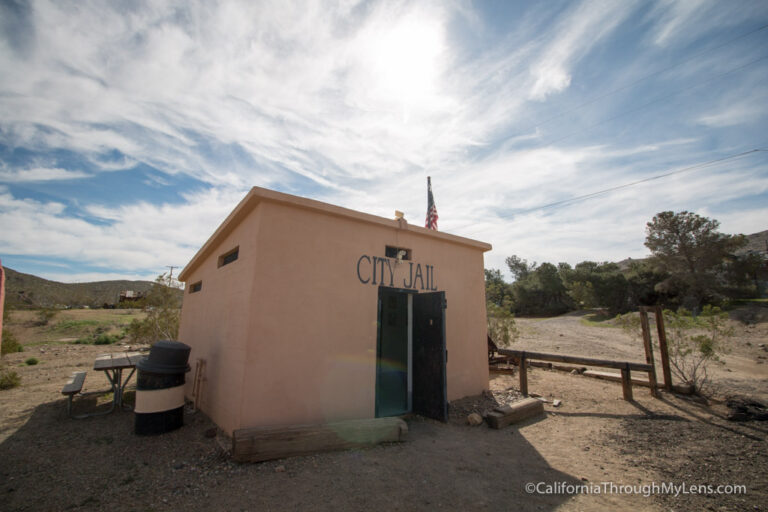 Visiting the jail is as simple as pulling up in the dirt turnout and walking in.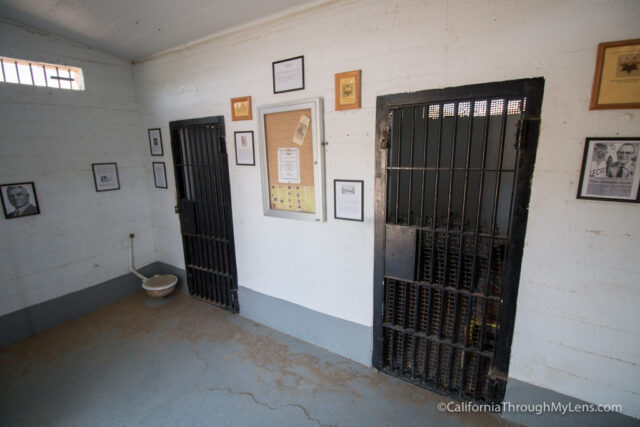 There is a small plaque outside that talks about the town's history as well as a sign for the city of Randsburg itself.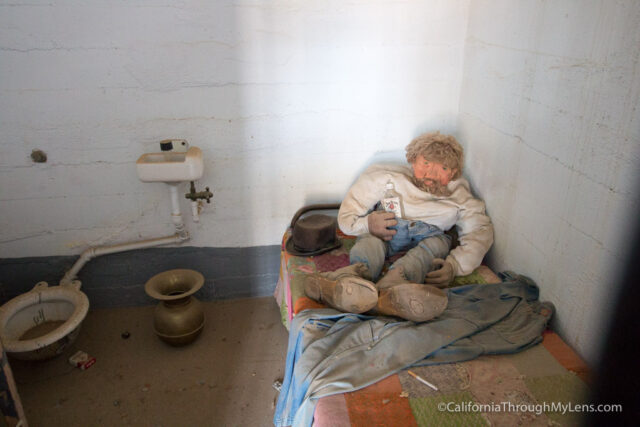 Inside there are two small rooms in the back of the jail. Each one has been decorated with mannequins, and I found that to be a fun addition that made the photos better.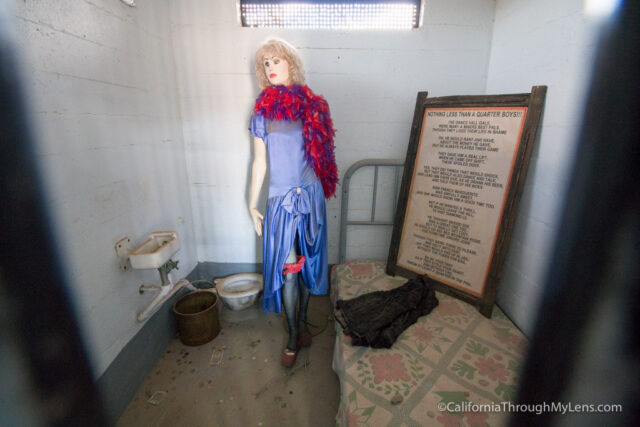 There are history papers and other news pieces pinned up along the wall as well to talk about the area and the jail.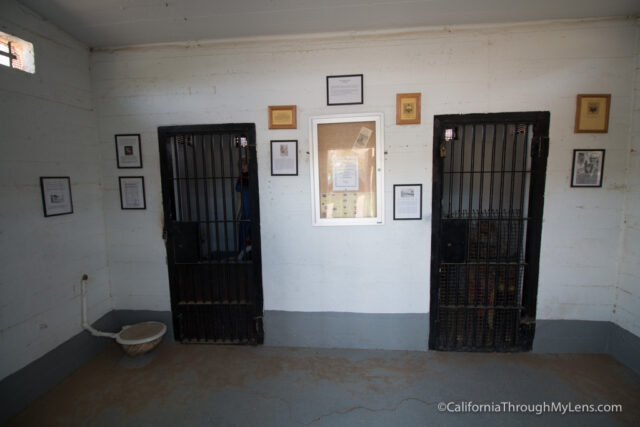 This is about all there is to do there though, making it a quick stop. If you are in the area, then make sure also to get a soda and the general store. For more recommendations on Highway 395, check out this post.