Prisoner of War / Missing in Action Memorial in Riverside, CA
While at the March Field Air Museum, I decided to drive five minutes west to the Riverside National Cemetery and see the National POW / MIA memorial that was put in there. This memorial spotlights a vital scar of war that is not often showcased, prisoners of war and those missing in action. It was dedicated by George W. Bush, December 10, 2004.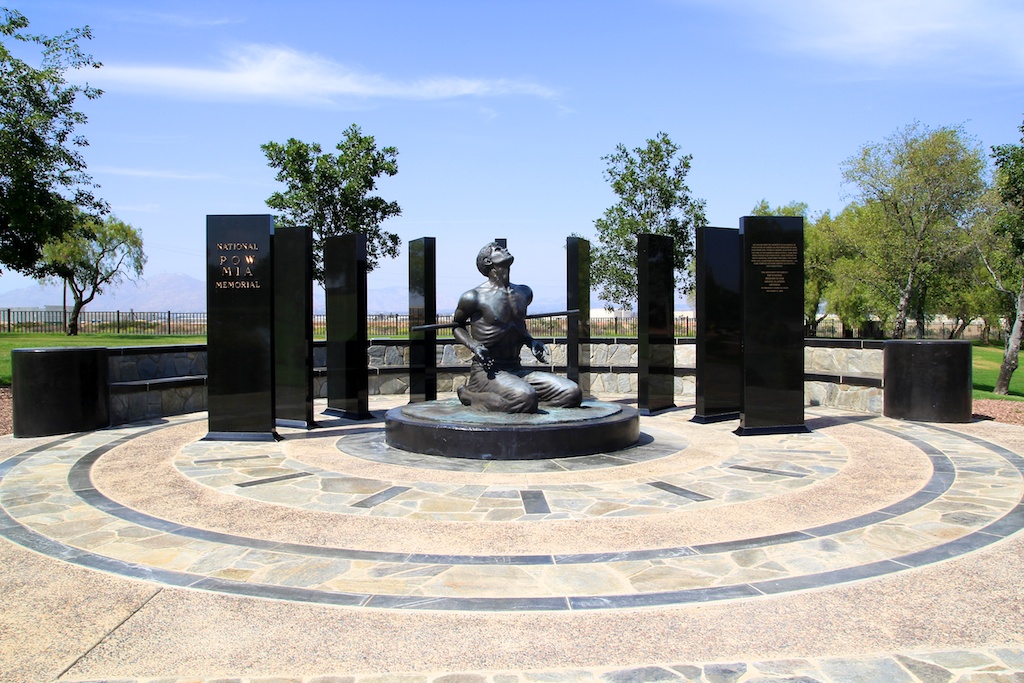 History
"The Prisoner of War/Missing in Action Memorial was designated a National Memorial by the U.S. Congress and dedicated September 16, 2005. A bronze statue, sculpted by Vietnam veteran Lewis Lee Millett, Jr. is the image of an American serviceman on his knees and bound by his captors. The statue is surrounded by black marble pillars, representing imprisonment. The memorial honors the over 607, 000 U.S. prisoners of war and 170,000 servicemen and women listed as missing in action since the Revolutionary War."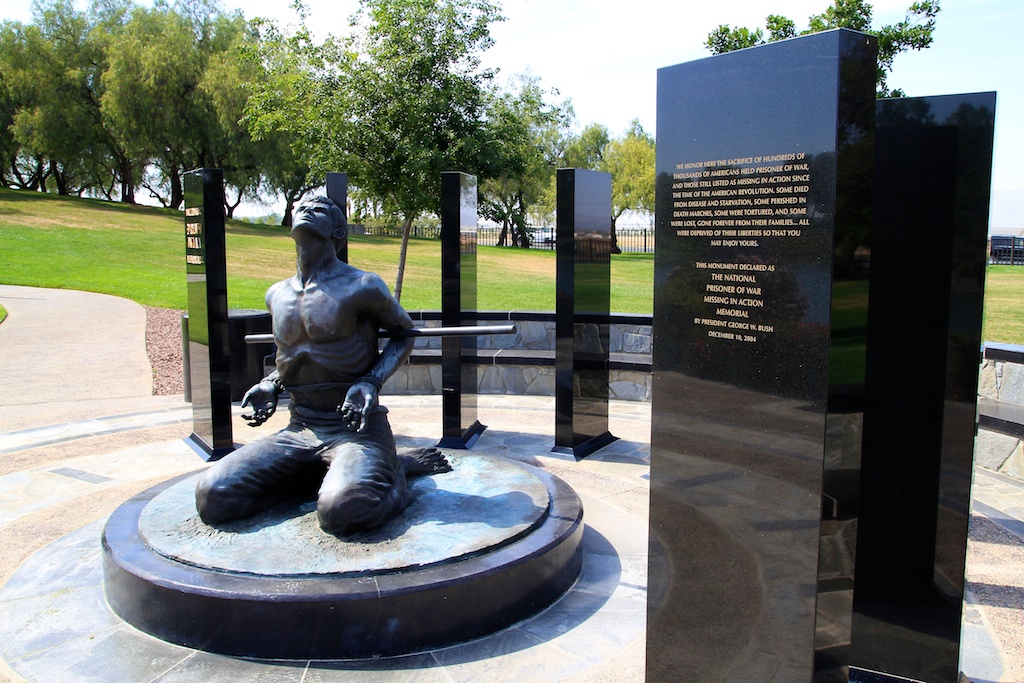 The memorial reads, "We honor here the sacrifice of hundreds of thousands of Americans held prisoner of war, and those still listed as missing since the time of the American Revolution. Some died from disease and starvation, some perished in death marches, some were tortured, and some were lost, gone forever from their families… All were deprived of their liberties so that you may enjoy yours."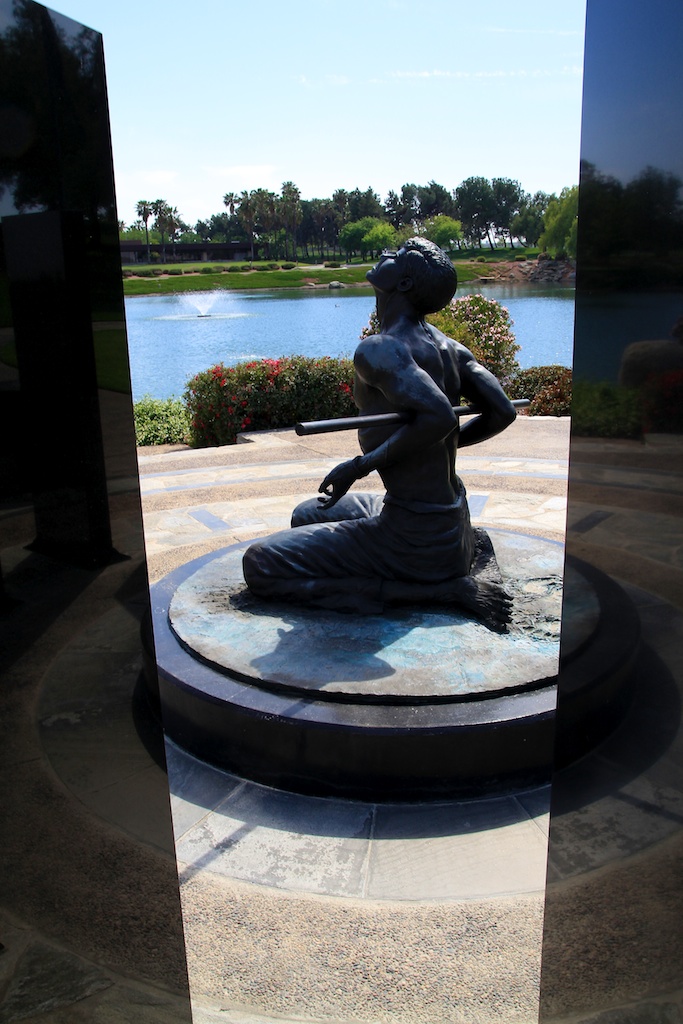 It is really sad to think about what these brave men and women had to go through to serve our country, but I am glad this memorial was built for us to remember the price of our freedom. I was humbled to be able to see it, and if you are in the area, it is a great stop.