Sunset Cliffs Open Ceiling Sea Cave in San Diego
The open ceiling sea cave in the Sunset Cliffs area of San Diego is one of those places that's hard to believe is in California. This massive sea cave is a fantastic spot for photos, and due to the difficulty of access (only during a negative tide), it stays relatively secluded. If you want to go, here is all the information. Note that it is dangerous to attempt when it is not a negative low tide.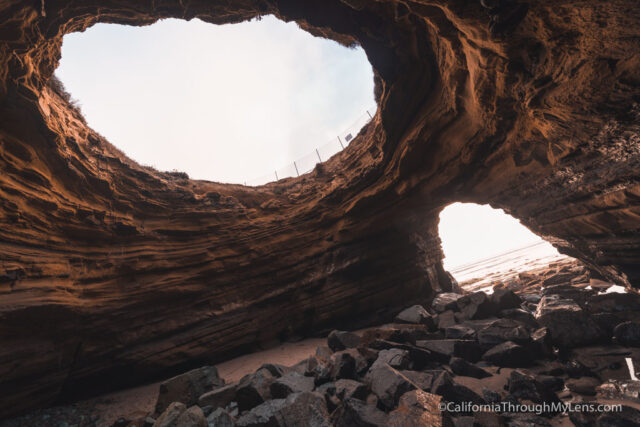 Details
.1 mile
Slippery rocks, be prepared to get wet up to the knee to cross one section
Tide chart here
Location: Near Luscombs Point in the Sunset Cliffs
This post is from my visit in 2018
Getting There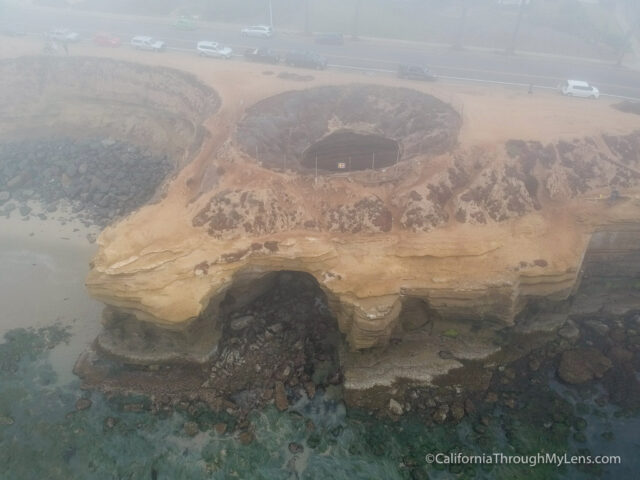 I would recommend just putting Luscombs Point into your GPS and driving to that area of the Sunset Cliffs. There is street parking here if you are lucky, and you will see the large gate that blocks you from getting close to the top of the cave.
The Trail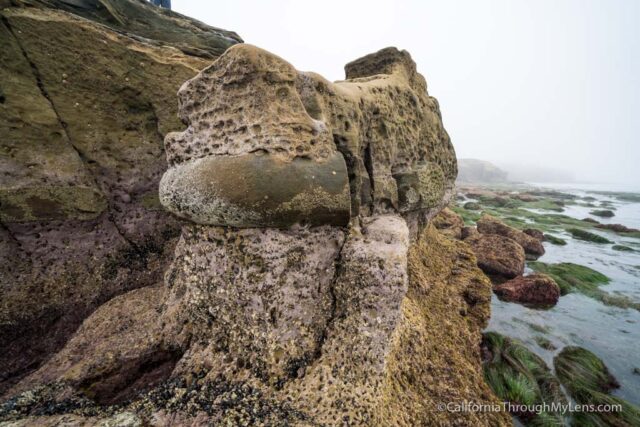 To get to the sea cave, you will need to walk to the end of Luscomb's Point, where the surfers go down and scramble the roughly hewn steps down to the water.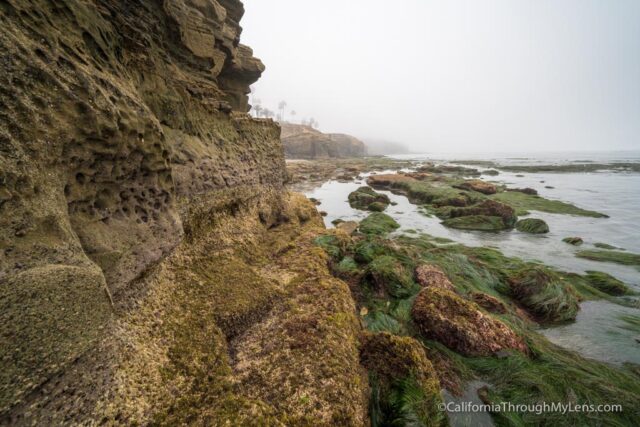 From here, you can walk along the rocks for about 100 yards before you have to get your feet wet to proceed on.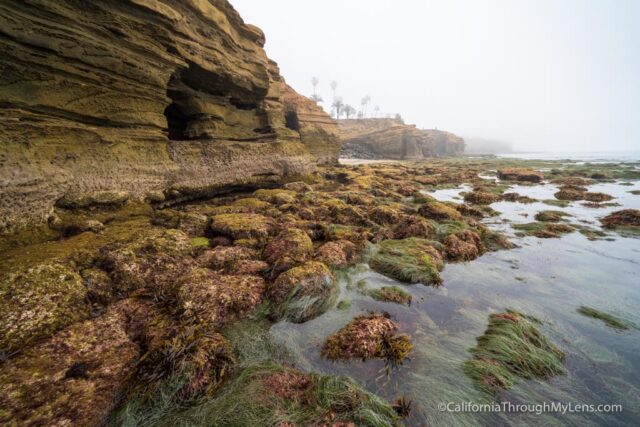 When I went at a negative 1.8 foot tide, it was less than knee deep, but at other times it would be a lot more.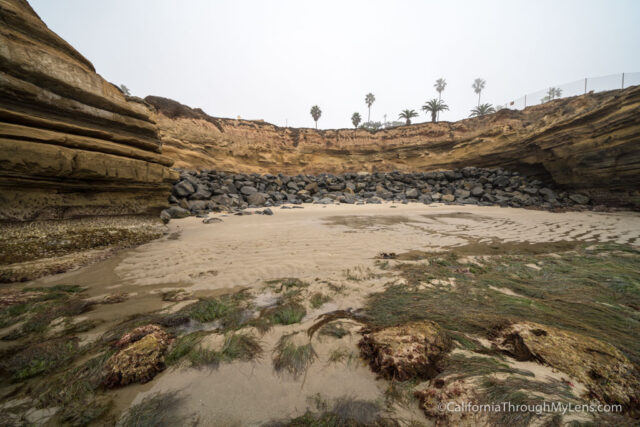 Once you get out of the water, you will just want to walk along the rocks to the small cove, which is probably near where you parked.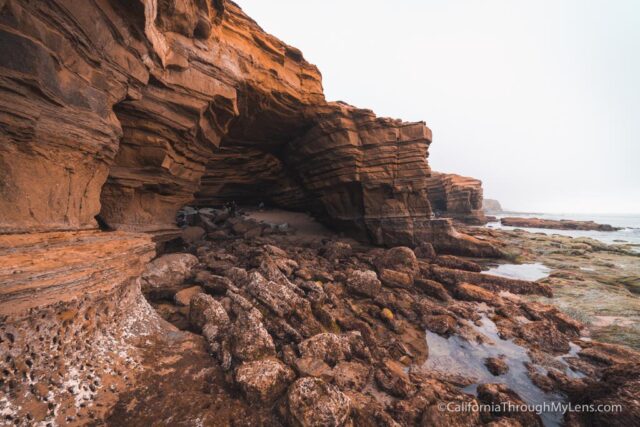 There is a way down near the cove as well, but I would not recommend you do it as it is very steep and sketchy. I have never done it and do not intend to.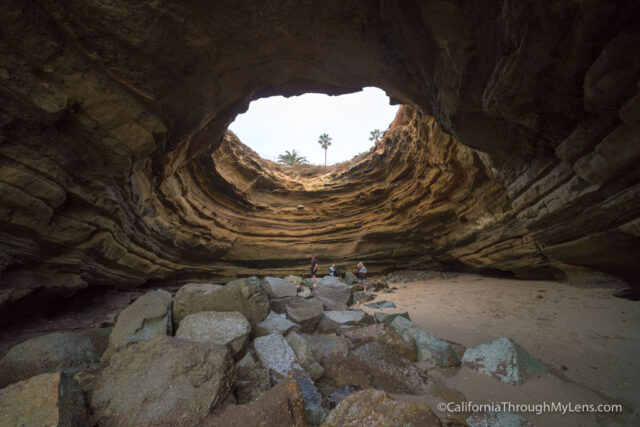 From the cove, you simply walk around the next rock, and you will be at the entrance to the cave.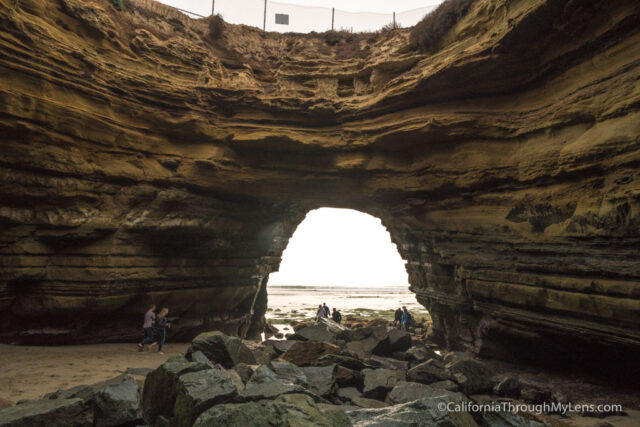 The cave is massive when you see it from this angle. There were a dozen or so people in it when I went, and it still felt huge.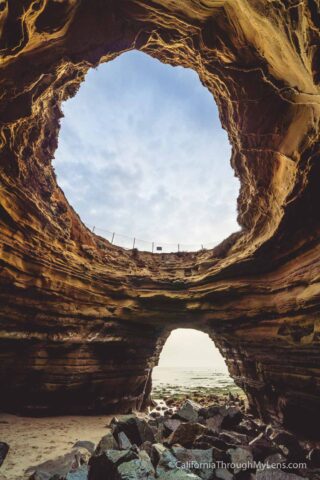 The cave is a popular spot if the negative tides line up with sunset, and you will generally see a bunch of photographers down here.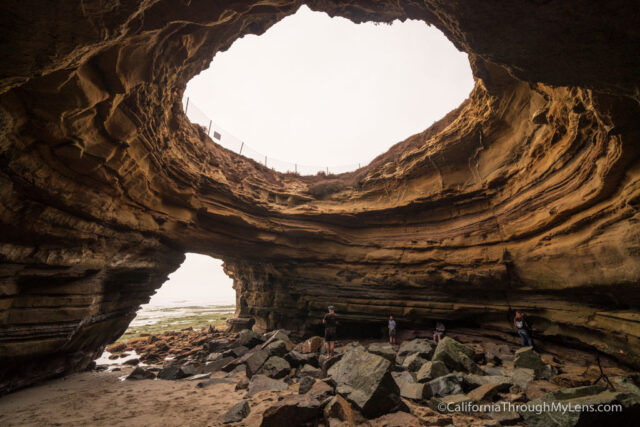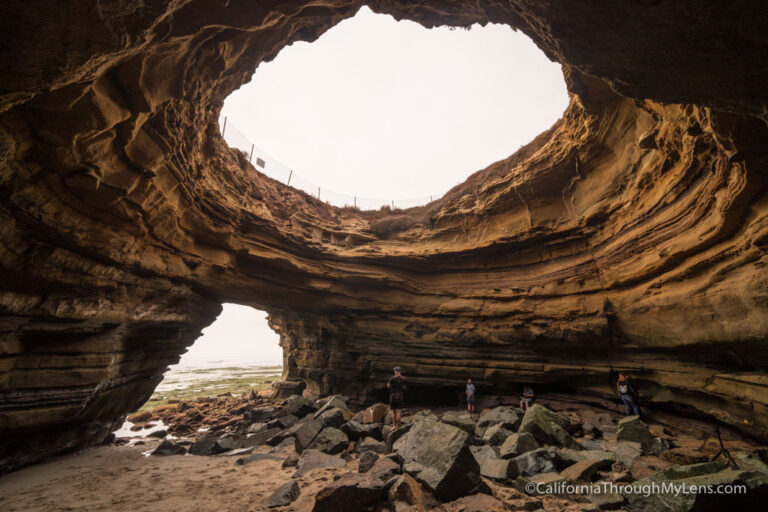 Take as much time as you want walking around and exploring the cave. Do note the tide schedules though, so the water does not rise on you if you stay for a while.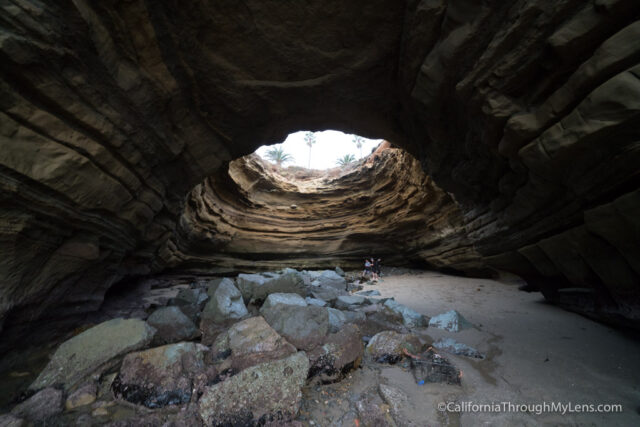 Video
I waited almost a year to see this spot, and I am glad that I waited for low tide. It is a fantastic place to explore with lots of great photo opportunities. Check it out the next time there is a negative tide and let me know what you think in the comments.