Harper's Topiary Garden in San Diego
Harper's Topiary Garden in San Diego's Mission Hills area is a labor of love from the couple that lives in the house above the garden. Decades ago, they decided to manicure the lawn like this, and since then, Edna (the wife) has maintained it. It is a popular location to drive by when visiting the city, and people have been going out of their way to see this fun, quick stop ever since. Here is all the information.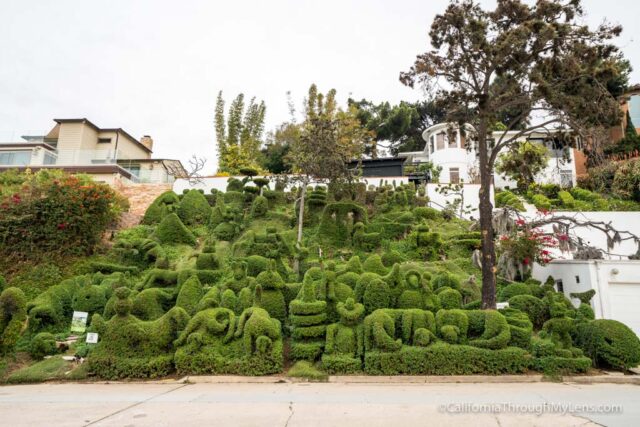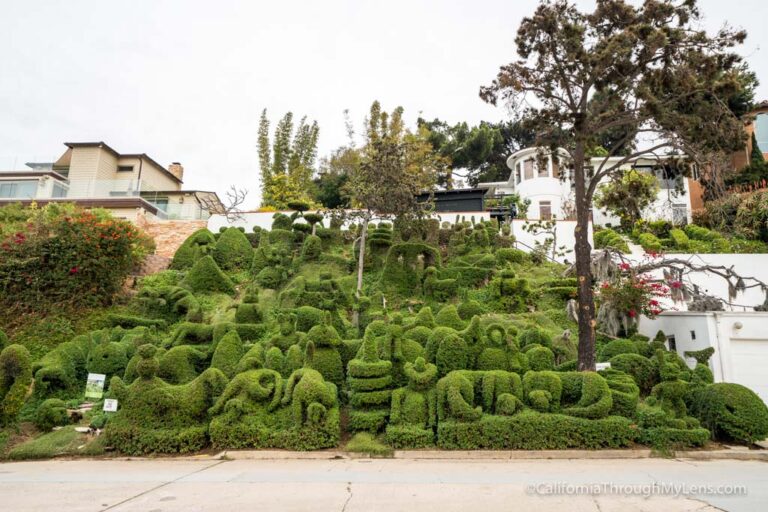 Details
Just a get out and look spot
Location: 3549 Union St, San Diego, CA 92103
Read about all of my favorite places in San Diego here
This information is from my visit in 2018
Getting There
From I-5 South, take the exit for Sassafras St/San Diego Airport. From there, head down to Sassafras St and turn left. Make another left on India St and a right Vine. The house is near the corner of Vine and Union. There is street parking near the house.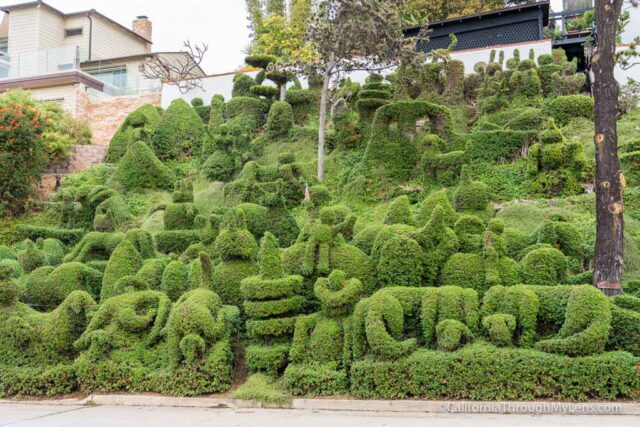 The house has over 50 plant sculptures ranging from animals to surfers. It is a lot of fun to look over and try to pick each of them out.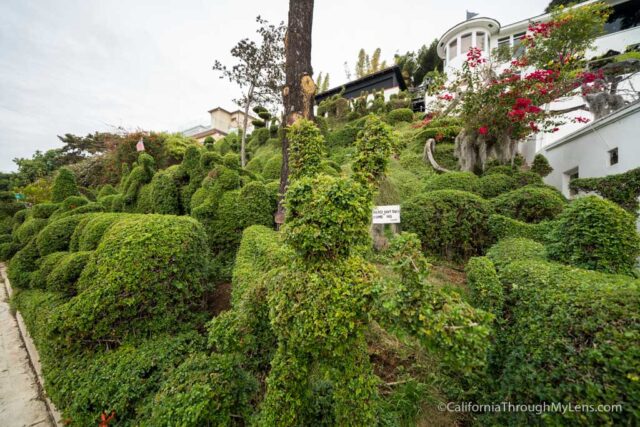 You can walk along the sidewalk near the garden, but that is as far as you can go as you can't walk in it.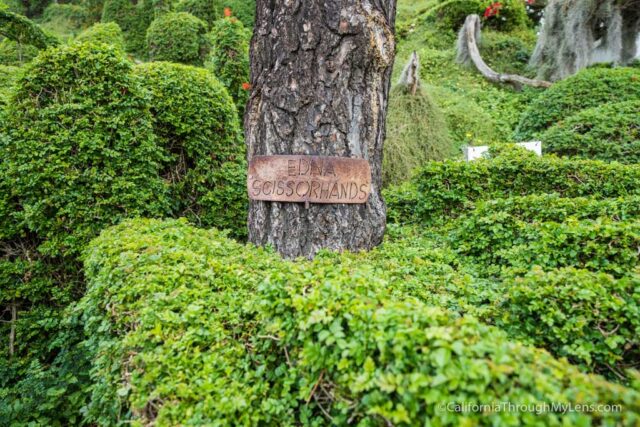 There is not much else to say about this spot other then it is a blast, and you should check it out.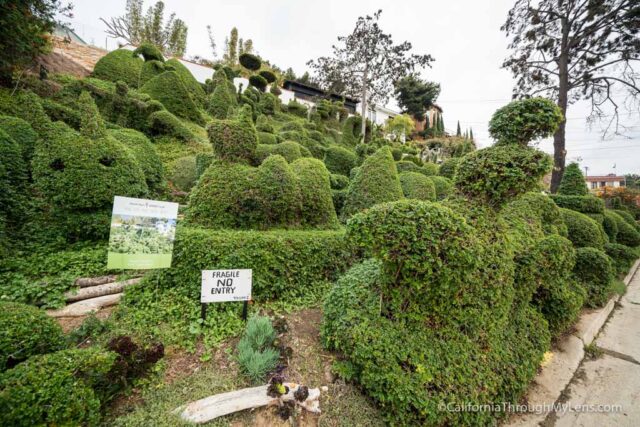 I thoroughly enjoyed my short 10 minute stop here. If you are in the area, be sure to head over to the Spruce St Suspension Bridge as well. Let me know what you think in the comments.