Horseback Riding in the Inland Empire with Western Trails
A friend of mine told me about some awesome horseback riding trails in Norco, CA, and since Norco is only 20 minutes from me, I figured it would be a fun thing to try out. After a little research, I stumbled on Western Trails (website is RideNorco.com), which specializes in these rides and has been in business for over five years. Zac, Amie, and I went over last Saturday for an afternoon ride, and boy was it fun. Check out the pictures and my full review.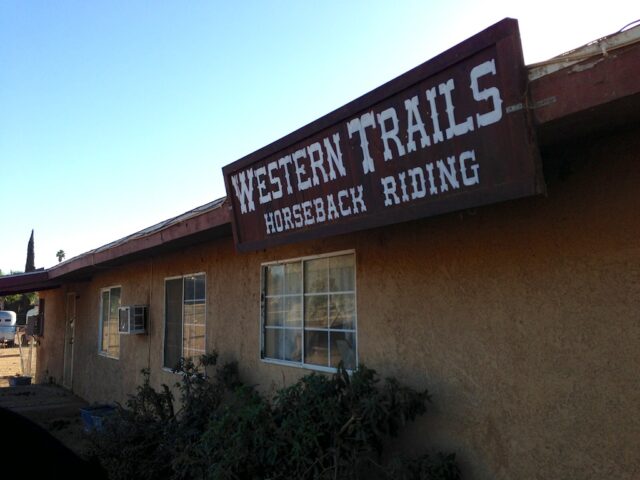 Cost and Booking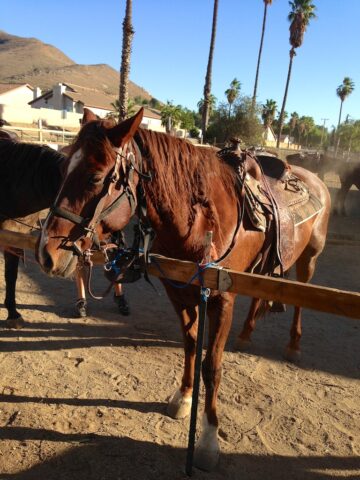 I made my order right on the internet, and within a day, I had an email giving me the directions and instructions for the ride. The rides were reasonably priced at $35 dollars on the weekdays and $45 on the weekend (as of 2013) for a one hour ride. I am a 250 pound man, so I had to schedule one of their bigger horses to accommodate me, but that is all done online as well. They have four rides every day of the week at 9:30 AM, 11:30 AM, 1:30 PM, and 3:30 PM, and each ride can take 12 people. We picked the 3:30 ride and arrived a little early and waited in the parking lot. Note that we went in 2013, so this may be different now.
After signing the release and listening to one of the young women explain how to ride our horse, we set off. The three horses that we got were named Mr. Ed, Ducati, and Fidencio. I will say this is a casual ride; there is no running or galloping with the horse, you simply walk the whole time. This is great for me, but if you want to run on your horse, then you will not be doing that.
The ride begins in the town of Norco, where you walk down the dirt sidewalk for about 5 minutes before arriving at the top of the trail that leads into the preserve. This view is fantastic as it looks over the abandoned powerhouse and into the riverbed.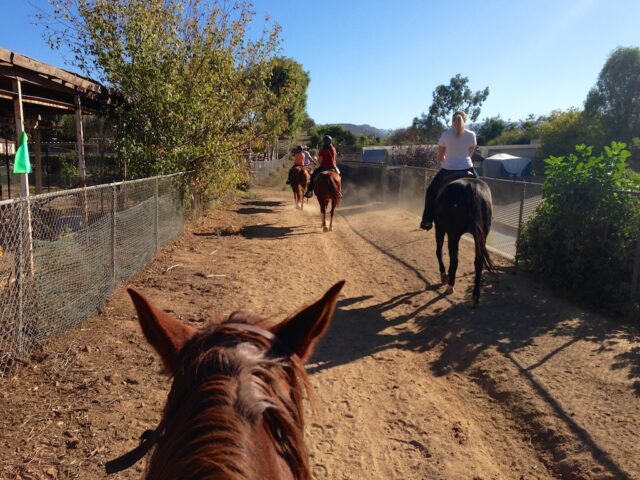 I also loved this area during the beginning of the ride, where you could tie up your horses and have a picnic. I thought it would look good in black and white.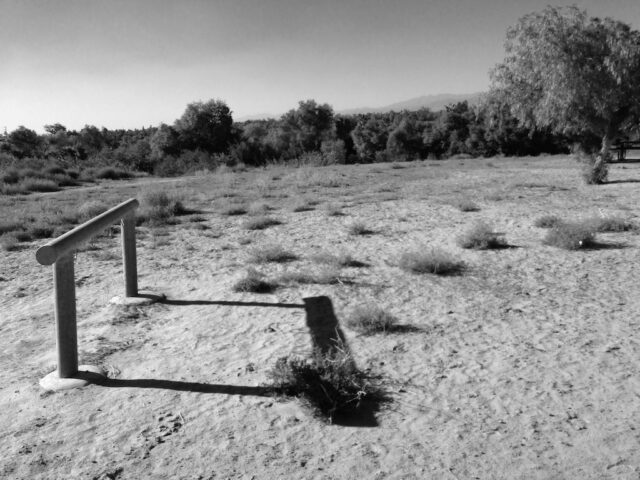 Hidden Valley Wildlife Area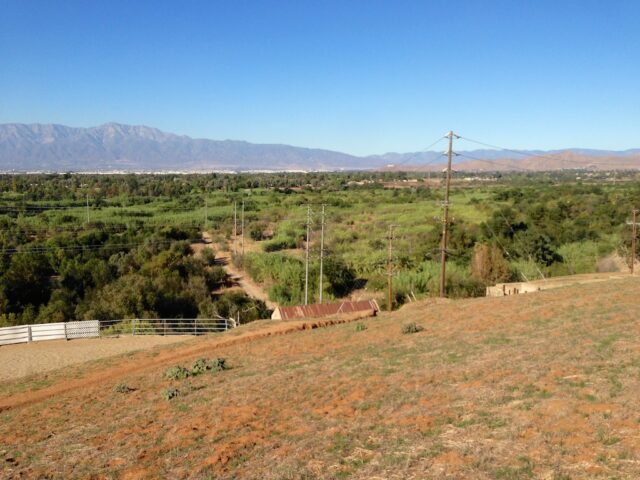 You wind down the trail with your horses until you are immersed in the Hidden Valley Wildlife Area. I was shocked by how cool this area was.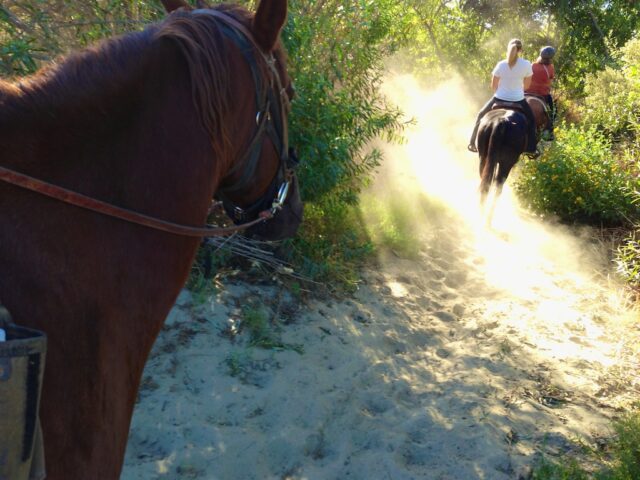 There are times when you are traveling through complete natural enclosures of bamboo and other plants. It looks more like Hawaii then something in California.
It was hard to take pictures that do it justice, but here is an example of what you walk through, and each turn in the trail gets you excited for what you will see next.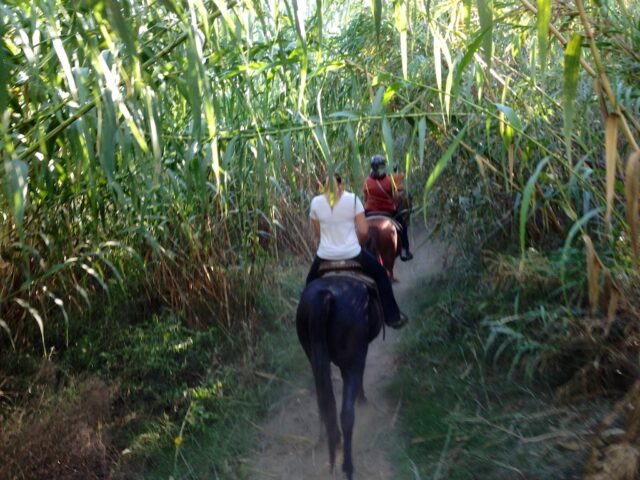 After about 15 minutes of walking in and out of the plants, you come back to the main dirt trail. This trail takes you right near the old powerhouse, which is covered in graffiti but still looks unique.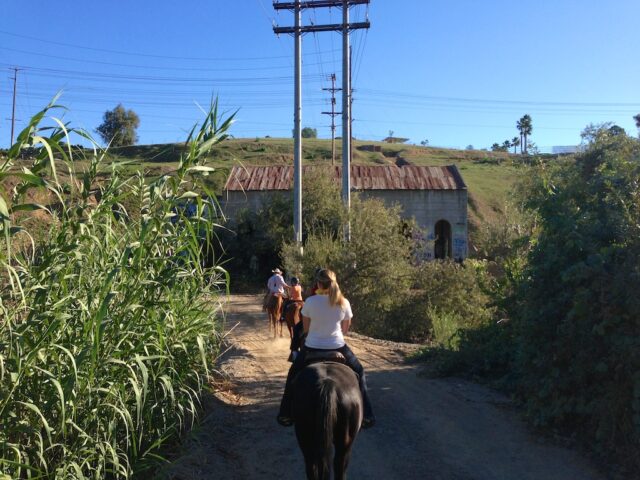 As we approached the powerhouse to look at it, our guide actually took us in and let us walk through. It is nice on the inside (for urban decay), with the roof having holes in it that make it look like stars.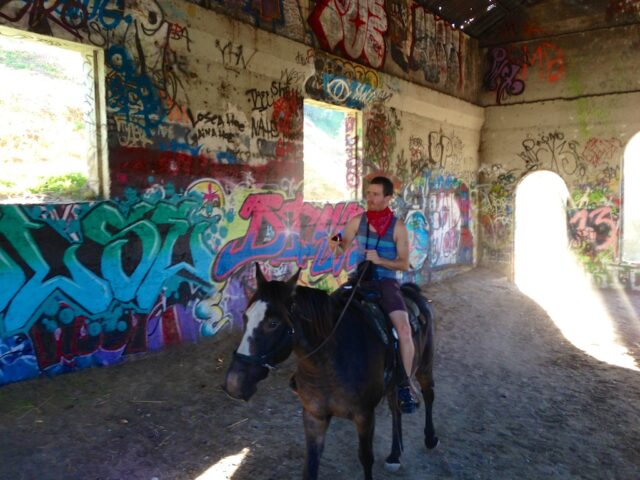 After that, we headed back up the hill and through the town to Western Trails ranch.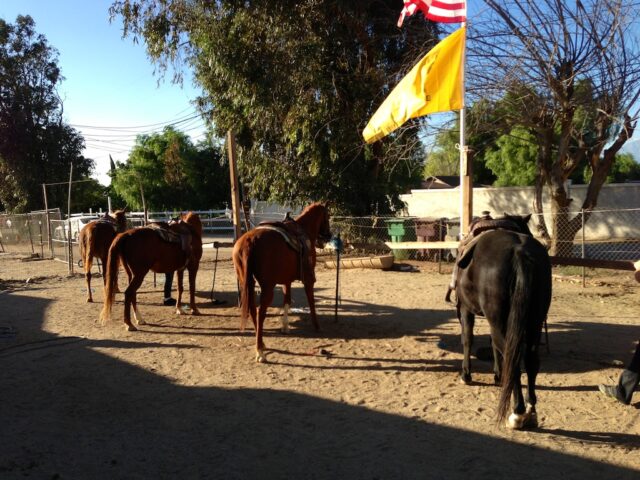 All in all, it was a great experience. I was shocked that something this cool was so close to my house, and I recommend this to anyone who likes to ride horses. Even if you are a beginner like me, you will still feel safe on this ride.