1000 Steps Beach in Laguna Beach
One of the best things about living in Southern California is the plethora of beaches all within an hour's drive from my house. There are beaches for surfing, camping, swimming, and even shopping. Most people are familiar with the main beaches like Newport, Santa Monica, and Huntington. Still, many aren't as familiar with the heavenly beaches in the less-traveled areas like Laguna Beach. This is precisely where the gem that is 1,000 Step Beach is nestled, and even though finding it can be difficult, it is worth your time to put in the extra effort.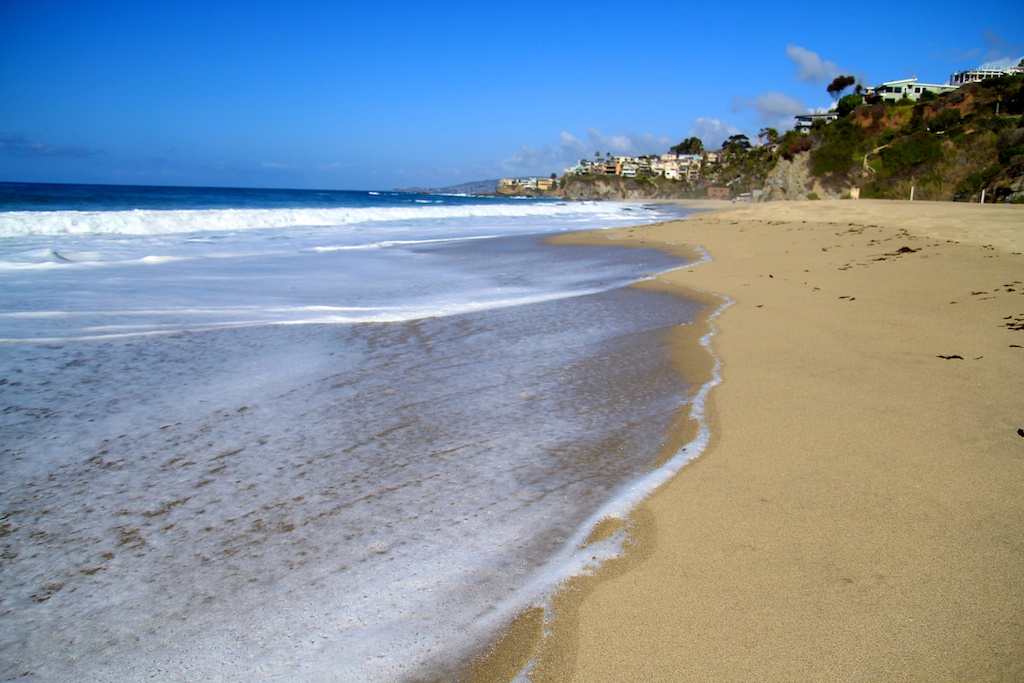 Details
Getting There
As I said, this beach is difficult to find. I think this is mostly because the locals would rather not have it become a tourist trap as Huntington and Newport have become, and I couldn't agree more. That being said, everyone should be able to experience its beauty if they want to find it, so here is how to get there. If you are in Laguna and head down PCH, you will come to a small area with some housing right after the South Coast Medical Center. From there, you will want to park between 8th and 10th Street, or further away if you cannot find parking in the limited street spots. After parking, you can head across the street at 9th and will see the small opening that gives you access to the stairs and in turn, the beach.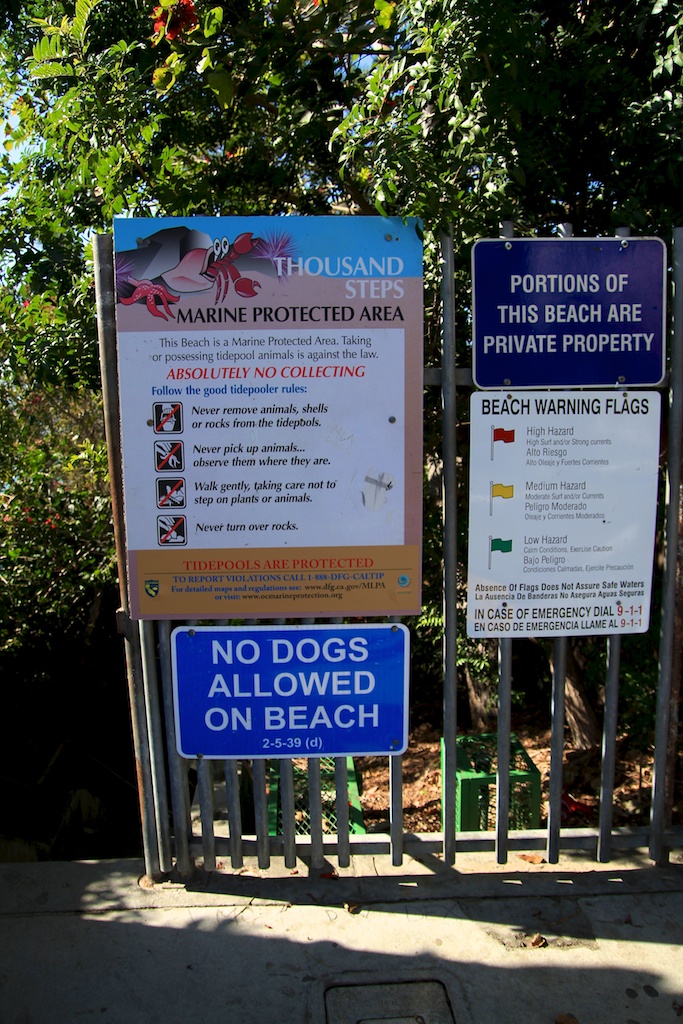 The Stairs
On the weekend, during the winter, this becomes a trendy place for the locals to get some workouts in walking up and down the steps. It will give you a decent sweat as there are a couple of hundred stairs at least before you hit bottom.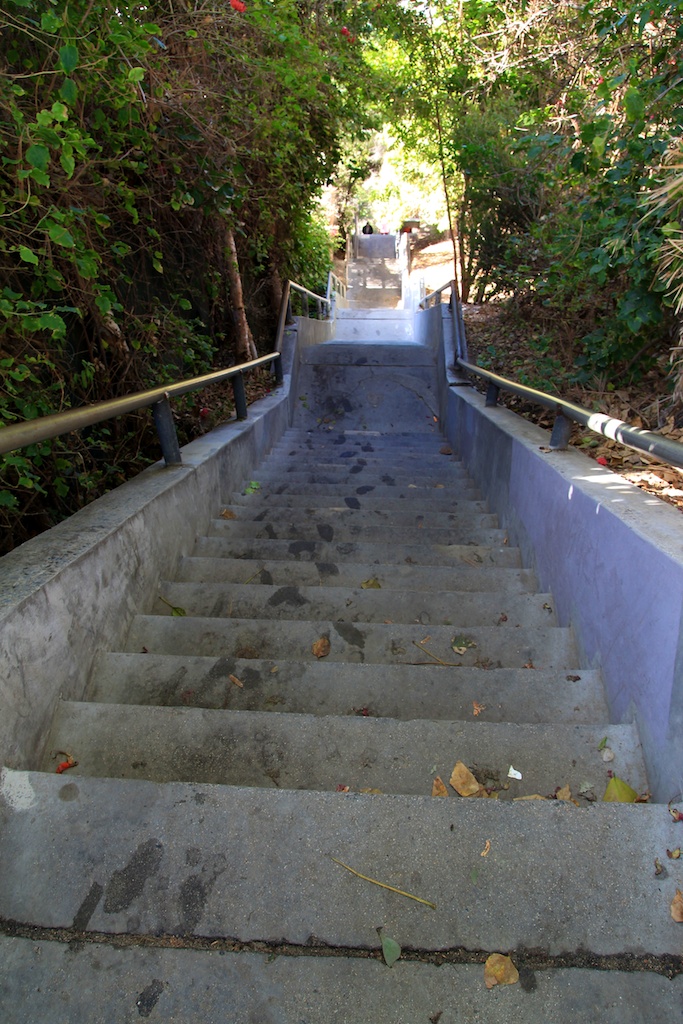 While not too demanding on the way down, it becomes a good work out on the way up. Once you make it to the bottom, you will be on the beach.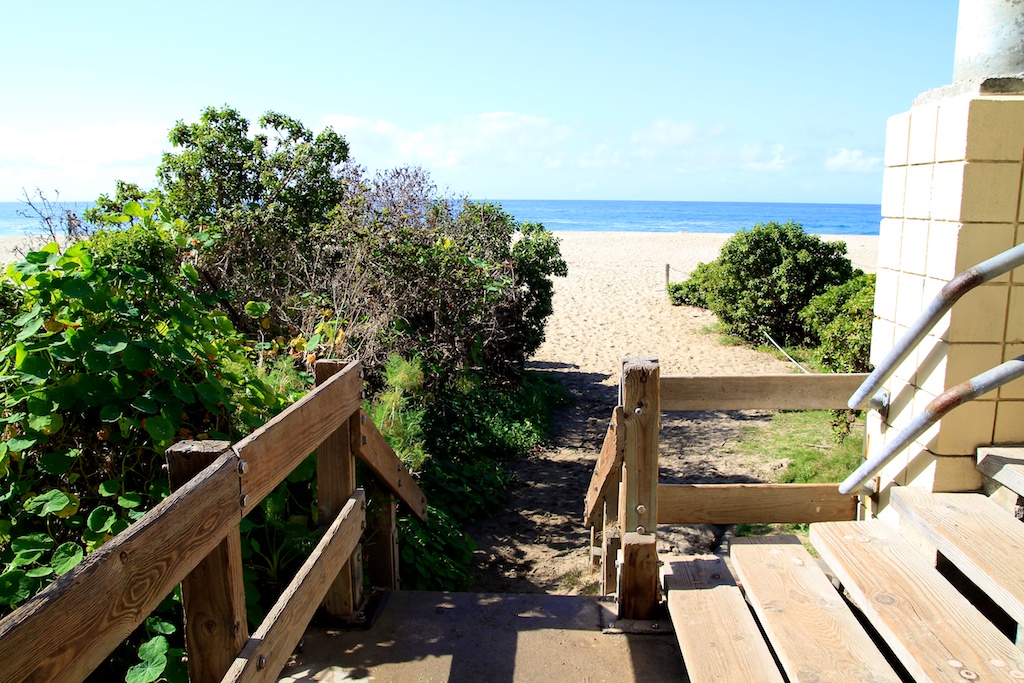 The Beach
1,000 Steps Beach is about 400 yards of pristine sand, crashing waves, tide pools, and even a cave. It also offers you views of some of the most lavish houses you have ever seen, all with their own fenced-off areas of the beach, as well as personal steps to take them from their home to the start of the sand.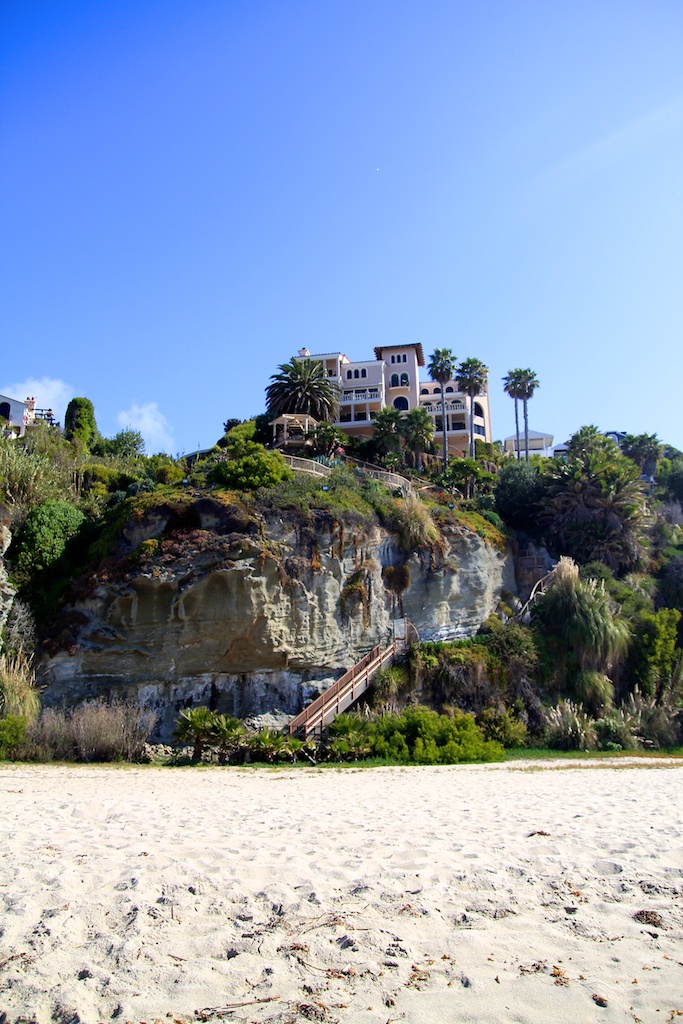 While I was there, the tide was high, so I wasn't able to see the tide pools, but I did enjoy watching boogie boarders and exploring the sea caves. This is one of the most beautiful beaches in Southern California, so it is a great place to hang out. Plus, the lack of parking always makes it feel secluded.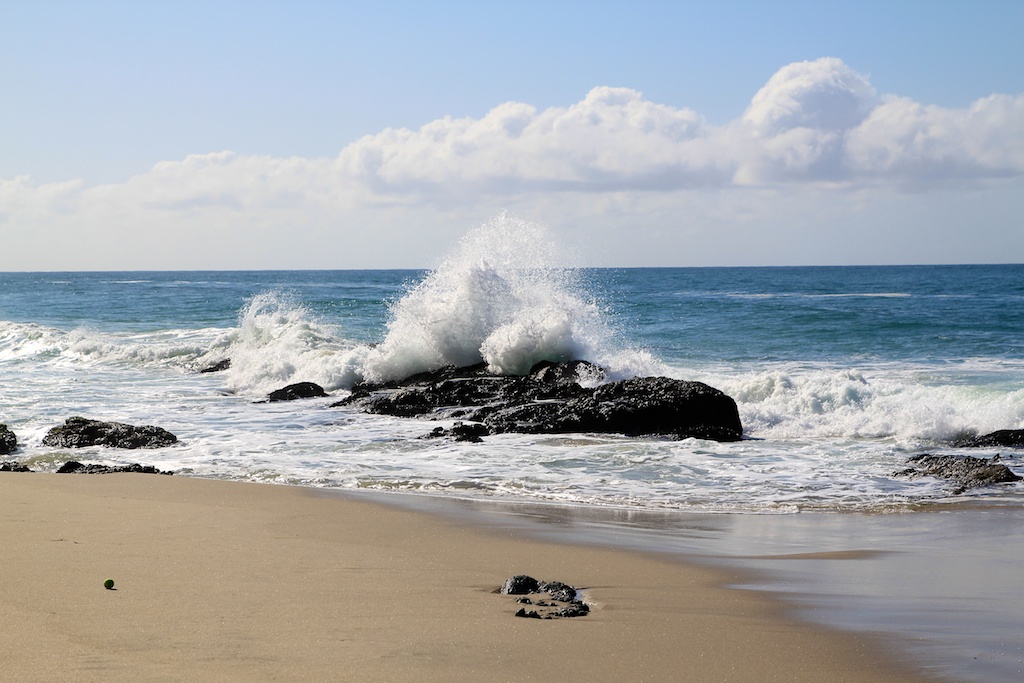 The Sea Cave
On the south end of the beach, there is a pretty decent sized cave that you can walk in and explore. During low tide, there is almost no water in the cave, but at high tide, it can start to move around pretty good, so be careful.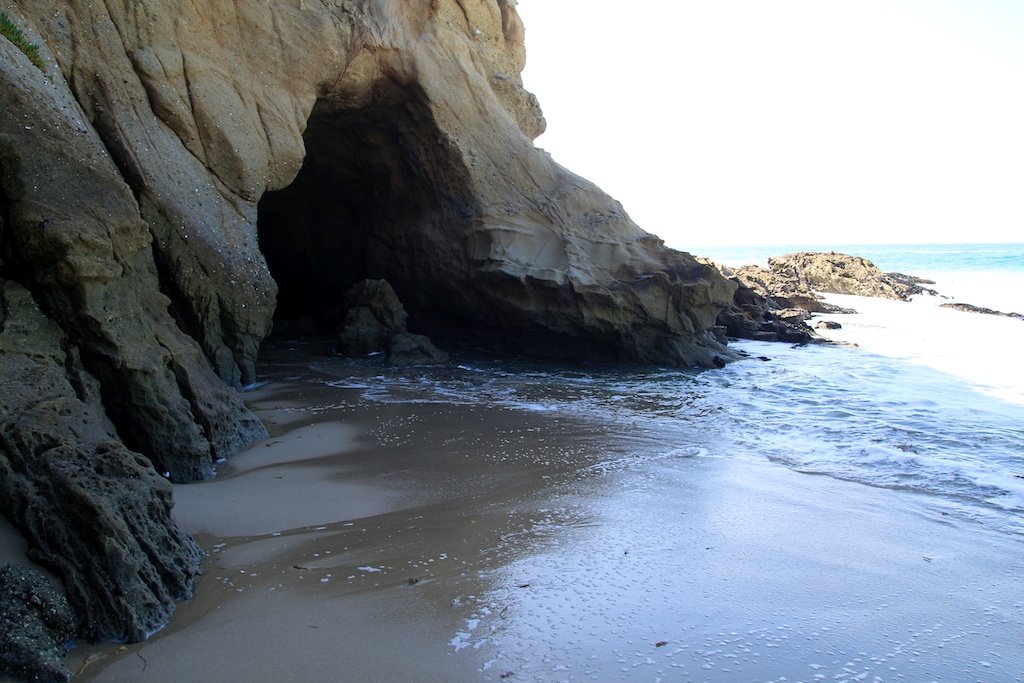 Pay attention to the water coming in so that you don't get stuck in there or get your electronics wet as I almost did. It is a fun cave to explore though, and worth checking out.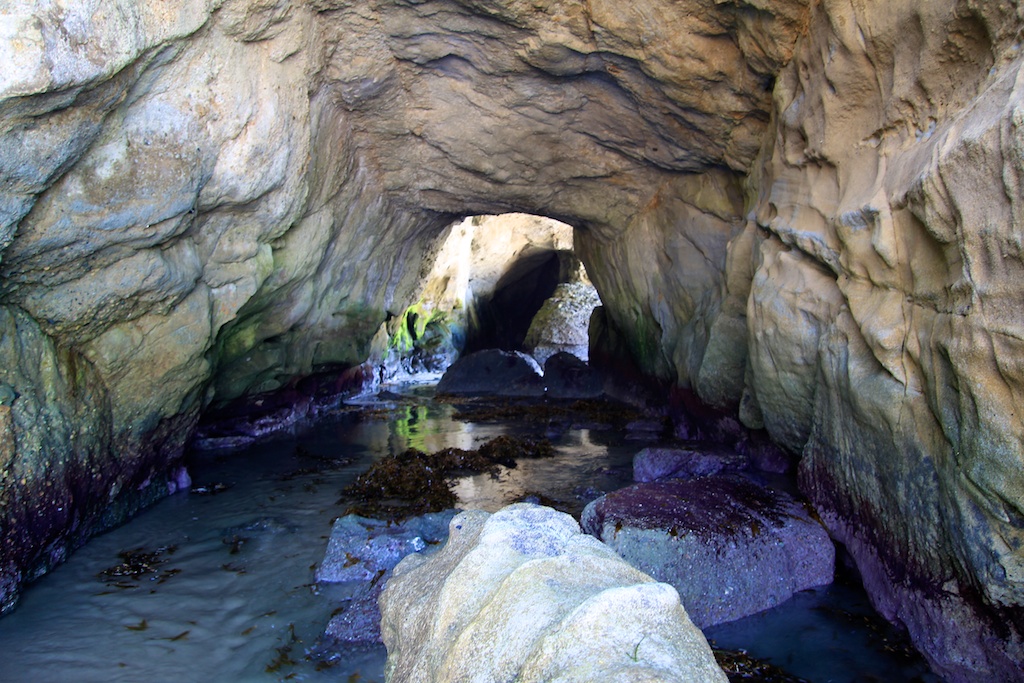 Check out my video for highlights from the beach:
1,000 Steps Beach is one of the Southern California beaches that remind you there are still great places to escape from the hustle and bustle of people. That being said, make sure to do your part to clean up and keep this beach beautiful if you make the trip. I highly recommend you go check it out and let me know if you have other beaches, you would recommend in the comments.