Fonuts: Baked Donuts in Los Angeles
I am always on a search for the best donut. I guess it is good that I am also always hiking, or else I would most likely be obese by now. I have tried many places in Los Angeles, but when I was heading to Venice Beach, I heard about Fonuts from a friend, I knew I couldn't resist giving it a try. Fonuts is a small walk-in donut shop in the heart of LA that sets themselves apart by baking their donuts instead of frying them, thus saving them from the traditional greasy taste. Since Amie is always on the search for a healthy sweet, I figured she would be all about this place, and I was right. From their decor to their flavors, they cater directly to the fashionable and chic. The interior is designed to be minimal but to still have a "cute" look, and the variety of donuts conjure up a beautiful symphony of flavors, leaving you wanting to try them all. But does it live up to the hype? Read on for my review (from my visit in 2014).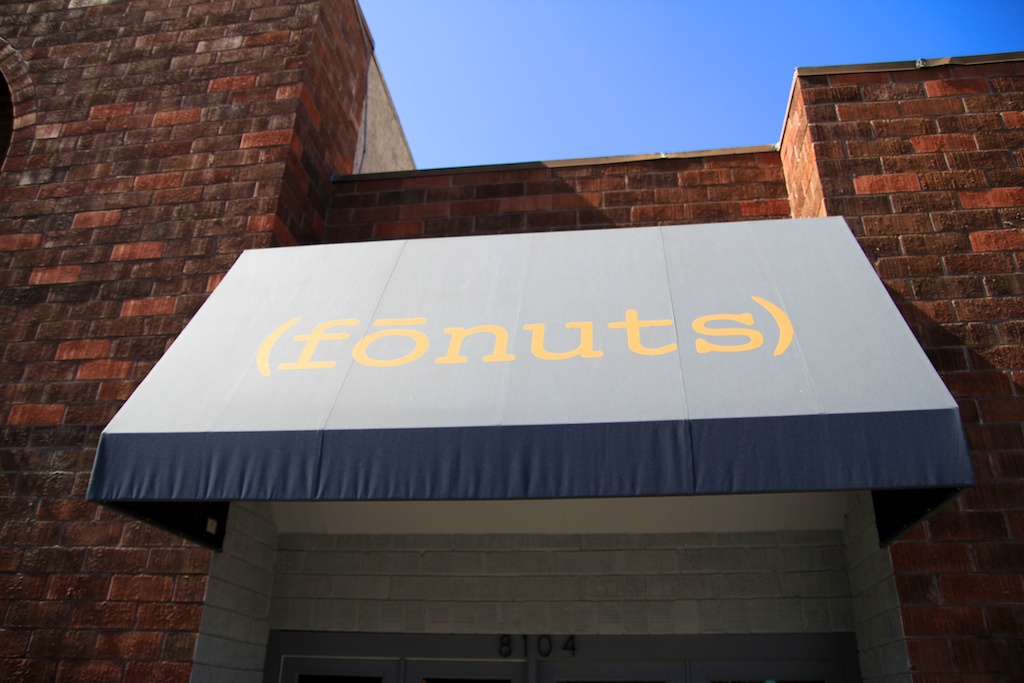 The Decor
Fonuts is a donut shop that is designed to be a grab and go eatery. They have a small bar area with four stools for seating, and that is about it. You can sit there if it is not busy, but most people will stop here on their way to the next destination. They have a vintage stove in the corner that serves as the holder for all of the coffee condiments, as well as napkins and other necessities, and that is all that is in the store. I am told that minimal is, in Los Angeles, so this decor fits the bill.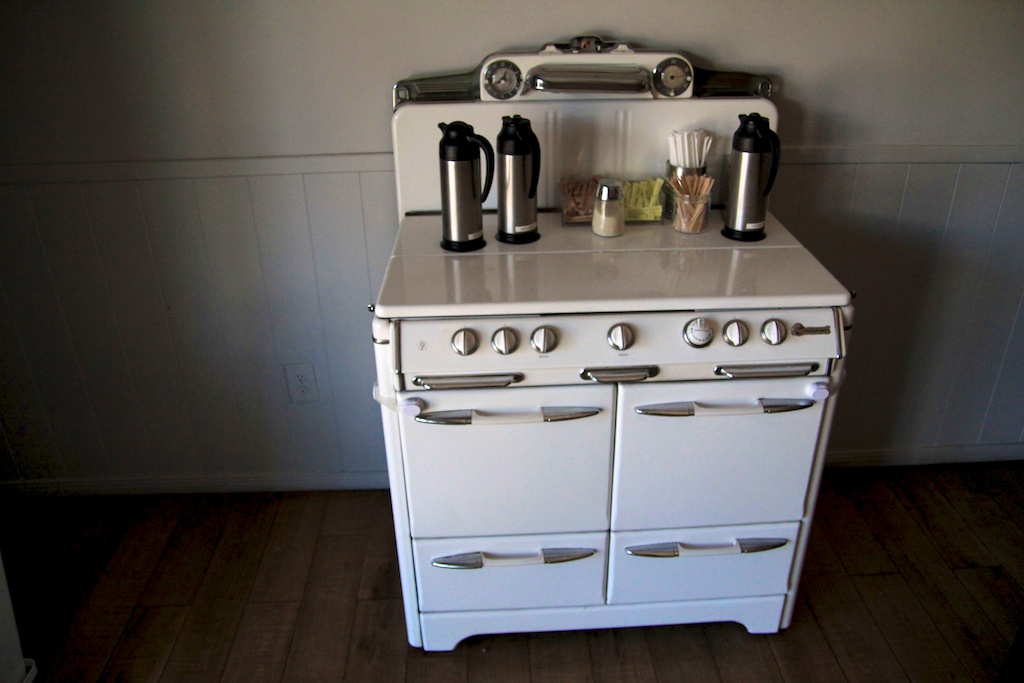 The Donuts
The stand out here is the donuts, and Fonuts does not let down. Their collection of flavors are a fantastic assortment of childhood favorites (peanut butter and jelly) matched with wild and exciting concoctions (chorizo and cheese).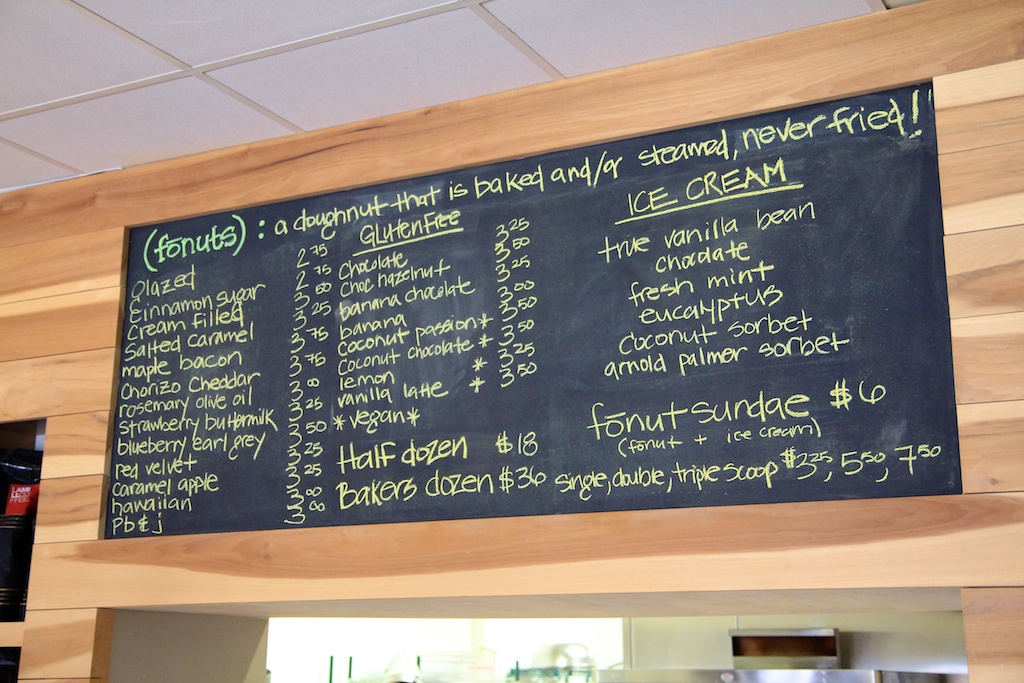 For me, all I have to see is the two words, maple and bacon, on a menu, and I already know what I am ordering. For some reason, that combination of sweet and salty fills my heart with joy. I immediately ordered it, and to make sure the others were as good, I got salted caramel, strawberry buttermilk (which they said is their most popular), and a rosemary olive oil.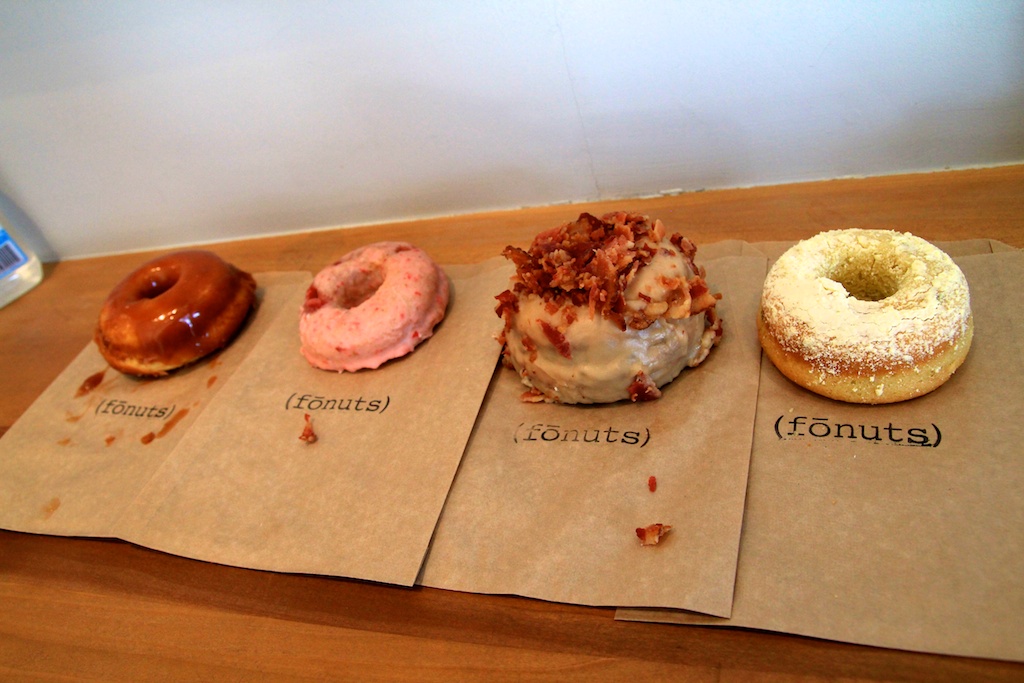 Needless to say, the Fonuts were fabulous. The standouts by far were the strawberry and the maple bacon. The others were good, but I would order something else instead of them next time I go. The strawberry and maple bacon are flawless and a perfect combination of flavors that create a donut easily worthy of the 3 dollar price tag (as of 2013).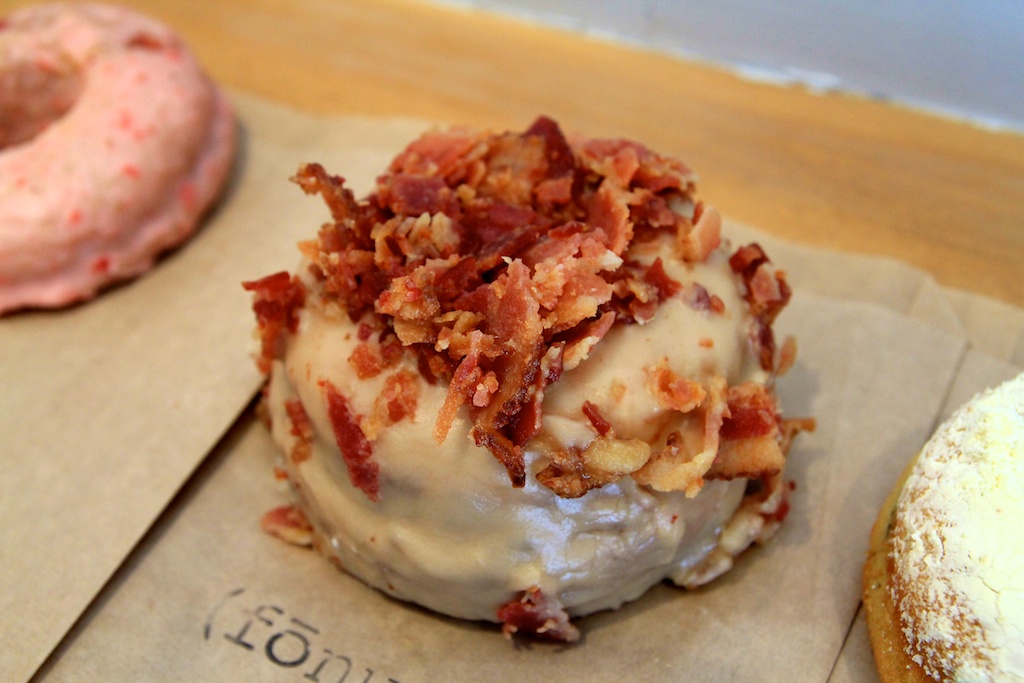 After going here and the Nickel Diner I think I need to do a full day donut tour of Los Angeles to see what else I am missing out on. Fonuts is a great experience, you must give it a try.