California's Ten Best Places for Photography
One of the questions I am most often asked is, "What are the best places to photograph in California." While this question is like asking someone who their favorite child is, I have tried to narrow down my favorite places to just ten. I am sure they will change, but as of August 2014, these are my top recommendations (let me know if you want me to update this post in the comments. Also, you can see my favorite California photos here for inspiration and to find new places to explore.
Yosemite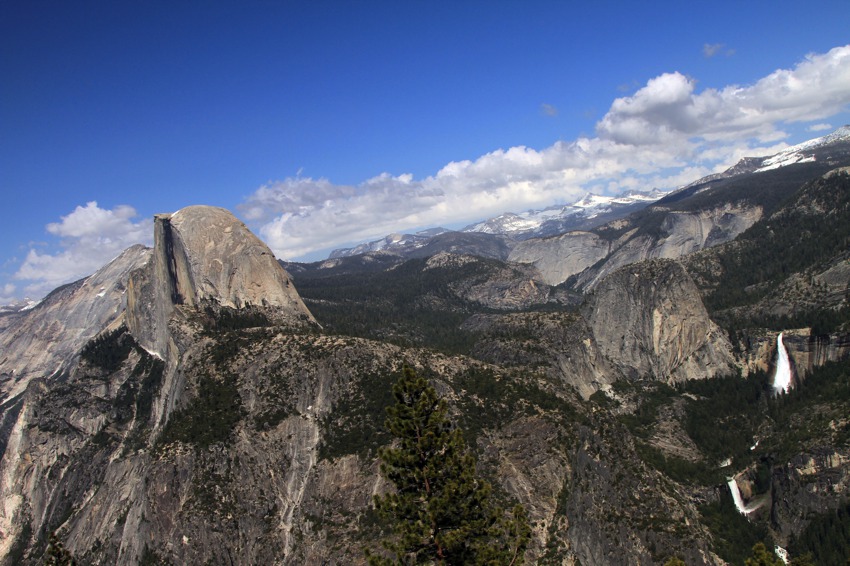 Really if you only go to one place in California, I would make it Yosemite. It is probably the most visited outdoor spot in California and rightly so. It has waterfalls, forests, hiking trails, granite rocks to climb, rivers, vistas; you get the point. You can spend your whole life photographing here and still not catch all it has to offer. Here are my posts on the area.
Hollywood / Sunset Blvd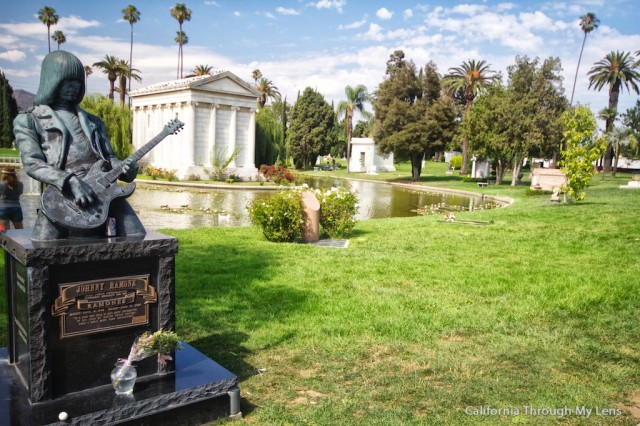 A 180 degree opposite from Yosemite, these two streets represent the glitz and glamour that have made Los Angeles what it is. They have all of the well-known spots like TCL's Chinese Theater, The Pantages, The Roxy, etc. They also have the celebrity stars on the ground and famous footprints and handprints from over the years. Add to that the dozens of people who dress as their favorite movie characters for photos, and you have a photographer's dream. Great in the day, but better with the lights at night. Also, consider hiking to the Hollywood Sign for another unique LA experience.
McArthur-Burney Falls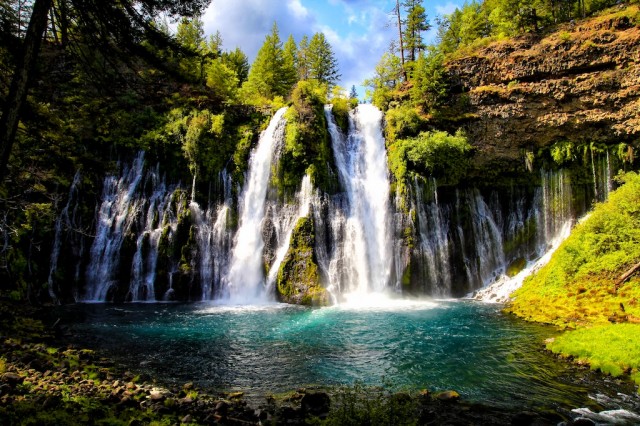 While Yosemite has some of the best waterfalls in the world, this little gem in Northern California looks like a waterfall from a dream of heaven. It beautifully cascades down into the pool below and has water that flows not only out the top but also out of the middle of the falls. MacArthur-Burney Falls is large and has a lot of vantage points for unique shots, making it a natural selection that all photographers should see. It is super out-of-the-way, but you need to see it. Check out the Sundial Bridge if you are in the area, as well.
Golden Gate Bridge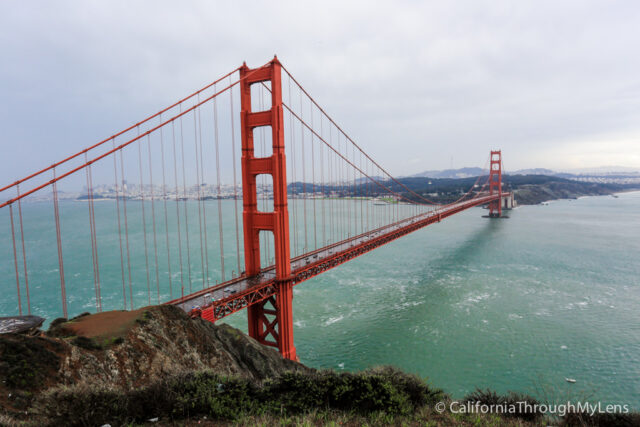 I know this is not a unique pick, but I mean it's impossible to leave it off a post like this. The Golden Gate Bridge is a symbol of California and one that you must visit and see for yourself. The way the fog dances around it on an early morning or the light bounces off of it late at night will remind you why you got into photography. I especially like the northern side of the bridge near the old army lookout point as it is an amazing vista of the bridge, but there are a ton of great places to photograph it from that you can see below.
Venice Beach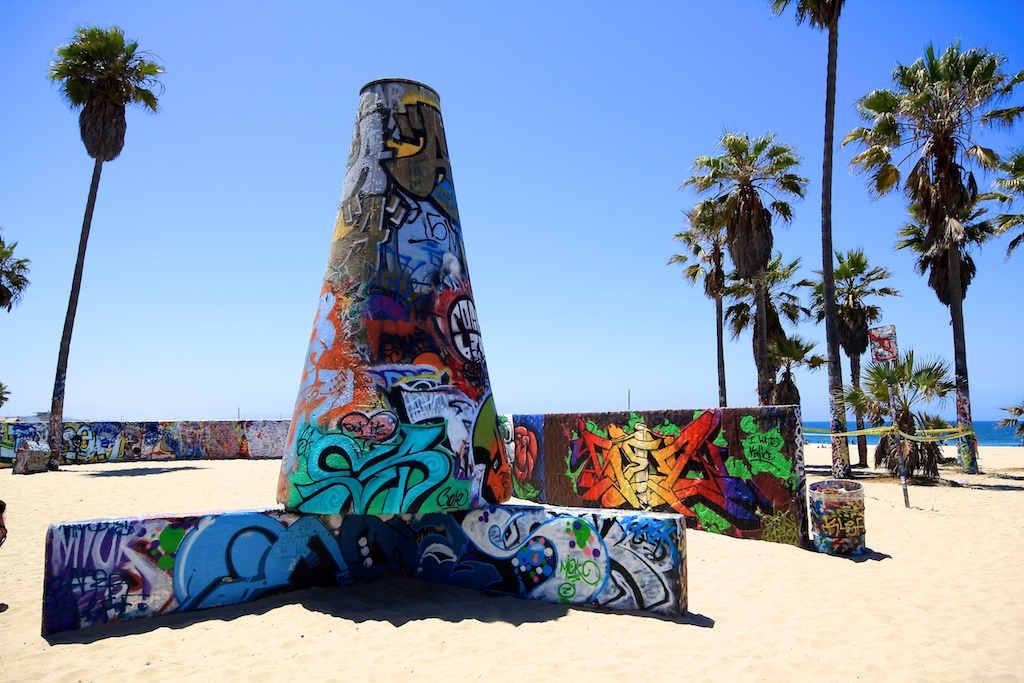 For photography, Venice Beach has a little bit of everything. It has Muscle Beach, the boardwalk, the street performers, the canals, and of course, the beach itself. You can get great pictures of everything from people to landscapes just by turning your camera. You can also walk to the Santa Monica pier pretty quickly from here as well, which is fun to photograph at night.
The Racetrack of Death Valley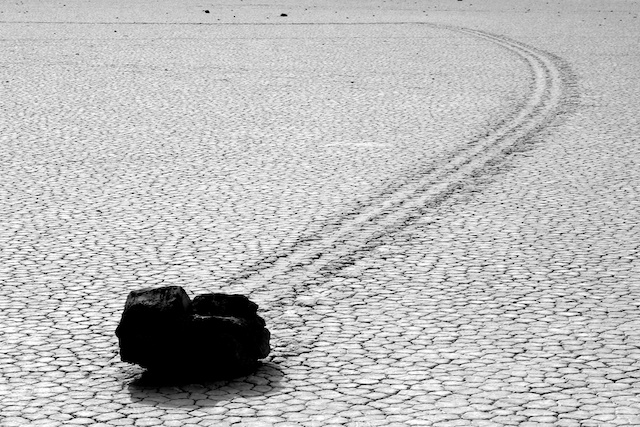 Located 28 miles down a dirt road (you need a four wheel drive vehicle to get to here), this unique location is where the rocks seem to move on their own. It is so remote that it keeps a lot of people out, but if you make the trek, it will provide a fantastic reward to the photographer. The rocks are on a dry lake bed, and they have trails to show how they got to their current locations. Don't ask me how they move, but the photographs are amazing any way you look at it. Death Valley itself is a beautiful place for photography, and I have included four more stops to see on the way to the Racetrack below.
The Eastern Sierras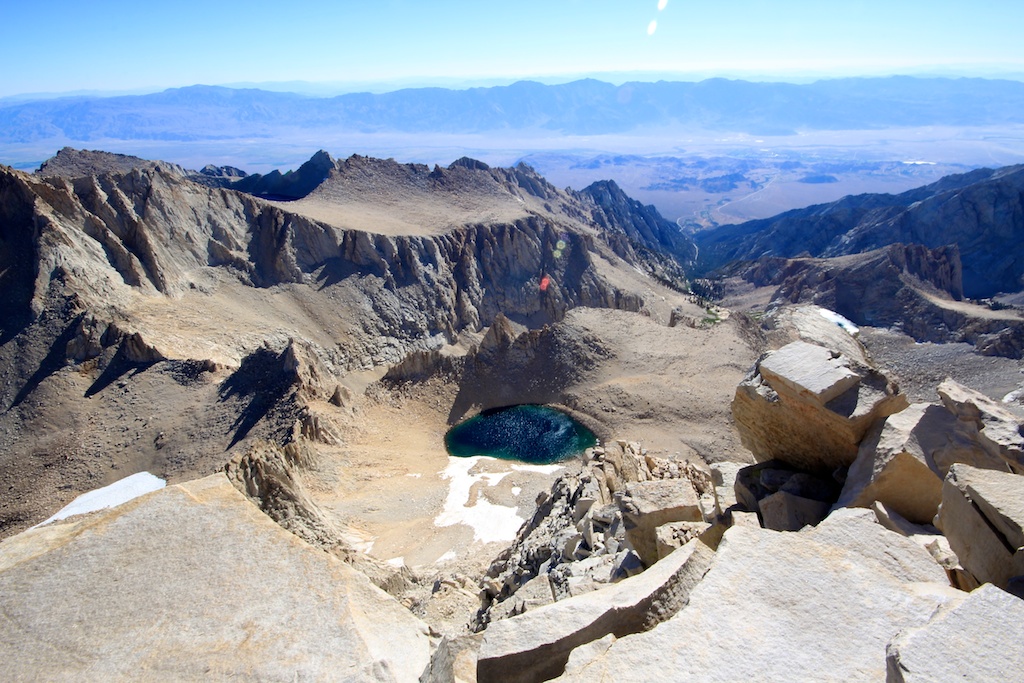 The range of mountains in the center of California, known as the Sierras, provide ample places to take stunning pictures. I spend more time on the Eastern side, off Highway 395, but the Western side is where the national parks are. Of course, a trip to Mt Whitney is an excellent hike to give you a lay of the land. Still, a simple drive up to the 10,000-foot campground of Horseshoe Meadows will provide access to the Cottonwood Lakes, untouched and unseen by most humans; these high altitude lakes are sure to produce beautiful photographs. You could always drive up to Mammoth and see the Sierras while exerting less energy, as well. Here are some of the best spots:
Sunset Cliffs, San Diego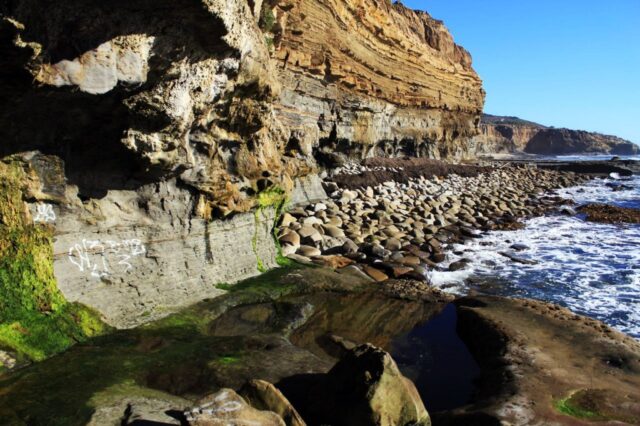 Probably my favorite beach to photograph at, the Sunset Cliffs in San Diego have everything you could want. The beach itself is secluded and not overcrowded, and it features a set of stairs that take you from the cliffs down to the beach below. The beach is complete with rock carvings from the waves, tide pools, and the small waterfall like moss, all of which provide an overload of beauty for the photographer. You will see weddings, proms and family shoots going on half the time you are here, but there is enough room for everyone to have an excellent place to relax and watch the sun fade into the sea.
The Redwoods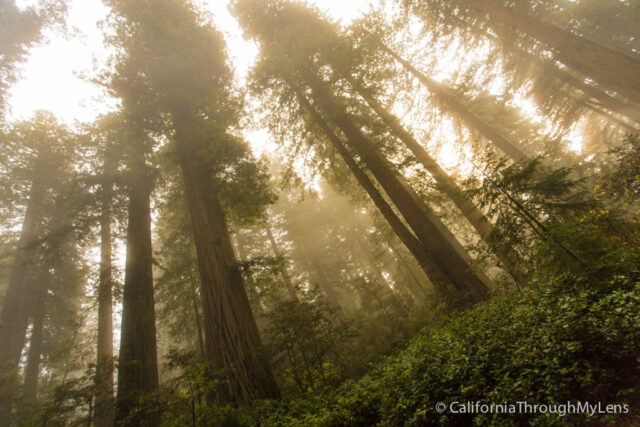 Located in Sequoia National Park, Yosemite National Park, and the Redwoods National Park, there are a lot of good ways to see these towering giants. The oldest trees are in Sequoia National Park, but even the small area of Yosemite known as the Mariposa Grove has a tree with a 90-foot circumference and 30-foot diameter. To say these things are big is an understatement. I like the Northern California drive called the Avenue of the Giants, but if you can't make it there, any of the above parks will do.
Big Sur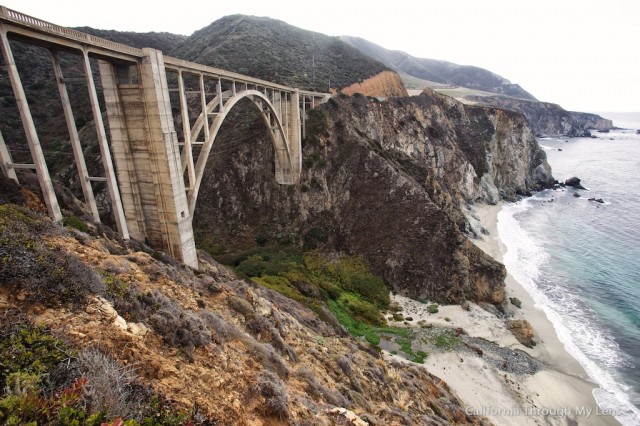 I often call this California's perfect coastline, but Big Sur really is that. The 60-mile drive along the winding Highway 1 will be one of the best drives you make in your life. There are vistas at every turn, each one better than the last, bridges that span the coastline and a waterfall that falls gently onto the beach. It is about as good as it gets for photography. You can spend a lot of time soaking this one in for sure.
Honorable Mention – Salvation Mountain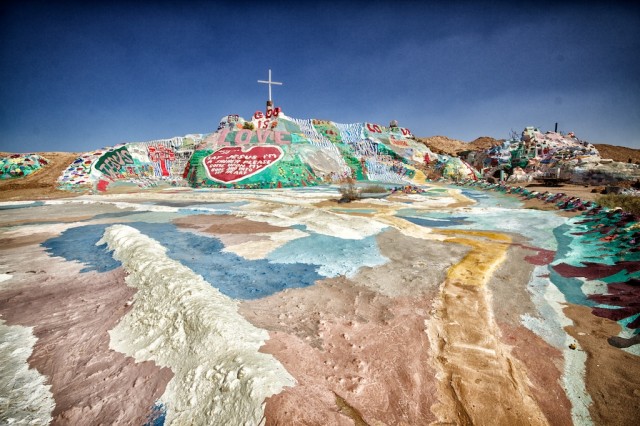 While not as well known as the above choices, this area is a photographer's dream. It is the work of one man named Leonard, and it is his way of showing God's love to the world. It has been a labor of love for the last 30 years and is a mountain that is covered in paint, a stark contrast to the desolate Salton Sea that it stands near. You can explore and walk on the mountain, and I guarantee you will leave inspired to tell others about this spot.
Honorable Mention 2 – Palace of Fine Arts in San Francisco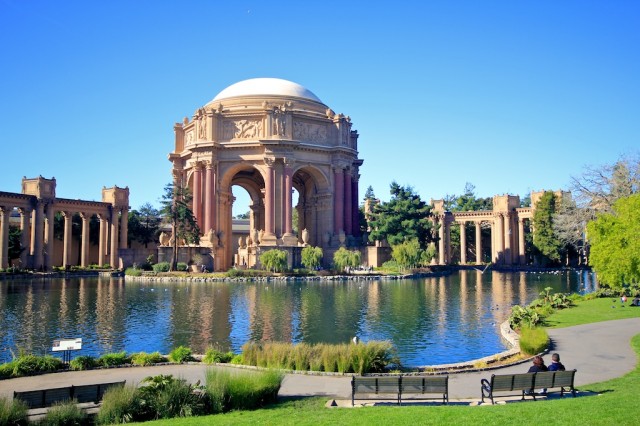 The first time I visited this, I couldn't believe I was still in California. The European architecture is on stunning display in this historic building. You will want to explore it from all angles, and it will provide a nice break from photographing the Golden Gate Bridge. Read about it here.
So that is the collection of my favorite photography spots in California. What did I miss? Make sure to leave your thoughts in the comments and make sure to subscribe to my blog to stay up to date on my posts.