Dog Haus: Pasadena's Eclectic Hot Dogs
This little slice of heaven, located in East Pasadena, is a mecca for all things hot dog. They serve a wide range of bratwursts and hot dogs, starting with the normal and ending with the just plain bizarre (eggs and syrup on your hot dog). As with any crazy food I stumble on, I knew I had to try it. As of 2019, they have more locations around Southern California as well. Here is all the information on my visit to the Pasadena one though.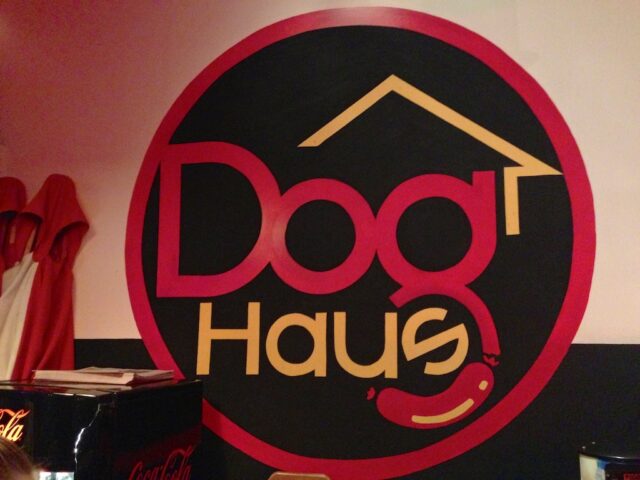 When I arrived at this modern pub type restaurant, I could feel I was in for a treat. The menu was extensive, and there were people everywhere, which is always a good sign. I asked a couple of people why this place was so good, and the answer was a resounding "it has to be the rolls." The rolls they use are those Hawaiian king rolls that are so rich and sweet that they complement everything. At Dog Haus, however, they take a couple of the rolls and throw them on the grill then slap your hot dog in them. This makes for an exceptional set of flavors that complement their exciting toppings. The same is true for the hamburgers, which come on four of the Hawaiian rolls instead of the two the hot dogs come on.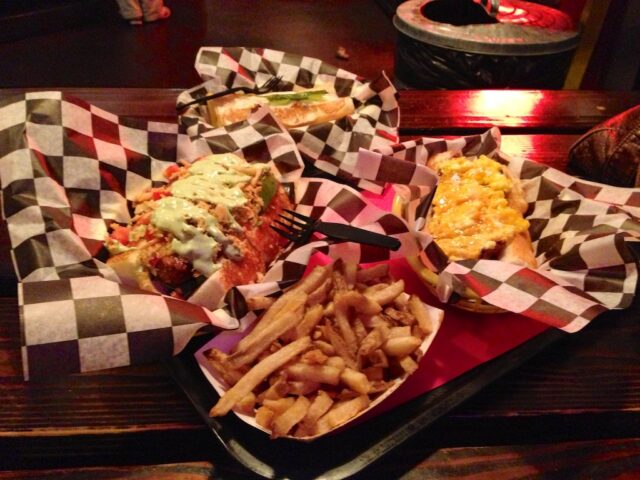 After reaching the front of the line, I couldn't decide what to order, so I went with two, the Sooo Cal and the Lumberjack. The Sooo Cal includes mixed greens, diced tomato, tempura fried onions, spicy basil aioli, avocado on top of a traditional hot dog while the Lumberjack has a hot dog with eggs, bacon and maple syrup and cheese.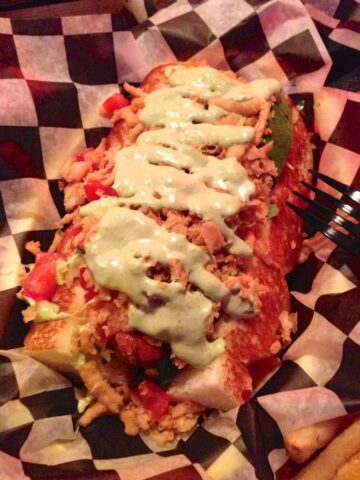 The Sooo Cal was an amazing hot dog, it had great flavor, and the toppings were piled high. I would easily get that again. Now while I know the Lumberjack sounds crazy from the beginning, it still had a good taste. That being said, I couldn't eat more than a couple of bites. I knew if I did, I would probably not feel great after as it was so rich. I think they did an excellent job on it, but it's not for me.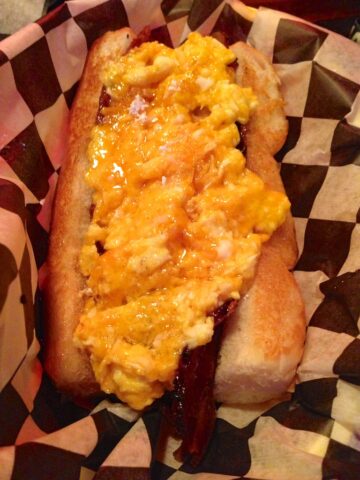 After finishing up my hot dog, I sat back and reflected on the epicness that is Dog Haus. They have found a cool way to make hot dogs fun, and like Pink's before them and Slaw Dogs down the street, they are reinventing the acceptable toppings that a hot dog is allowed to have. At around 6 dollars for a dog, I find it hard not to recommend Dog Haus. It has great food, a great atmosphere, and literally a hot dog for everyone. Check it out if you are in the area.