Five Unique & Crazy Places to Visit in Los Angeles
Through writing this blog I have been able to research a lot of the more unusual and interesting places around California, because let's face it, no one wants to read about a chain restaurant or small city park. There has always been a fascination in seeing or experiencing something that you haven't before, and in this, I have created my recommendation for the five unique and crazy places you can visit in Los Angeles.
Old LA Zoo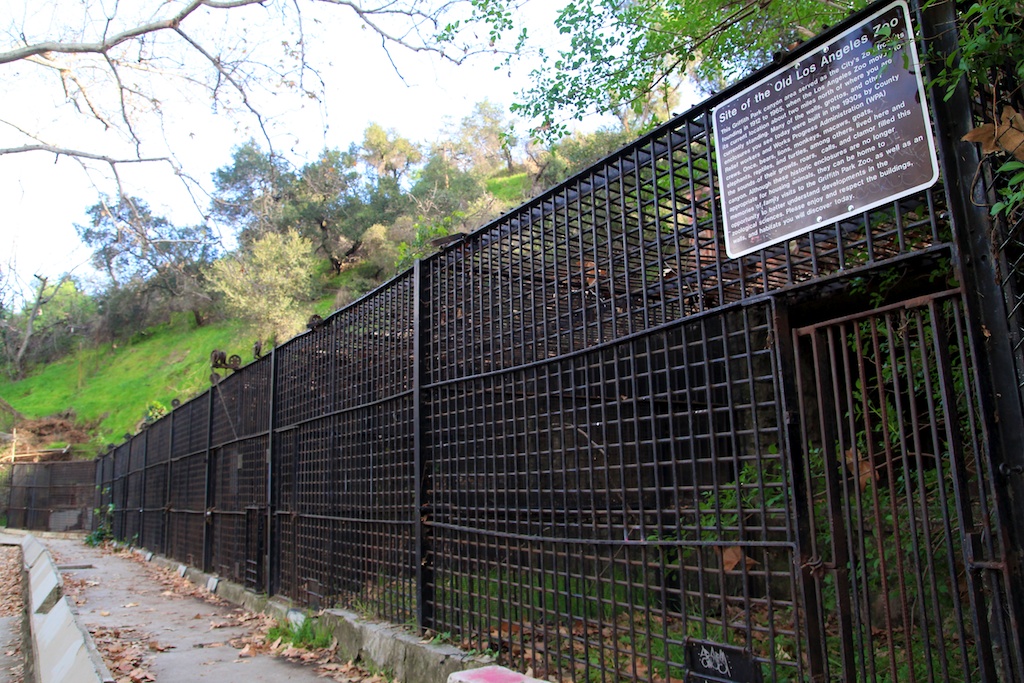 One of my favorite places in LA is the Old LA Zoo. Near the merry-go-round in Griffith Park, it is one of the most fun outdoor walks you can go on in the city. The story goes like this, 50 years ago the zoo was here, but when they moved down the street, they just left the cages and exhibits. Now they have picnic tables in the lion exhibits, and you can walk and climb around in them to your heart's content. A fun place for a day of exploring with the family.
Read more on the LA Zoo here
Skeletons in Closet: LA Coroner's Office Gift Shop (Now Closed)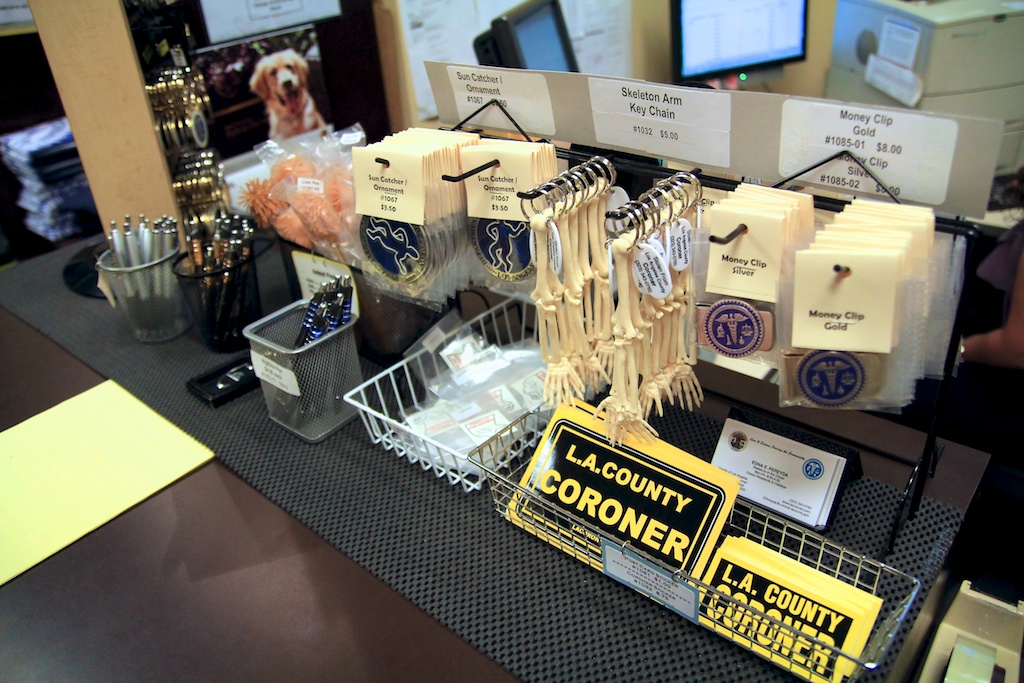 Yea, this place is a little strange, but that is why you are reading this post, right? This small gift shop is dedicated entirely to death and the thankless job of the coroner, and it is located right in the coroner's office. There is everything from chalk outline towels to skeleton hand key chains. A weird stop in LA for sure.
Read more about the LA Coroners Office here.
Walt's Barn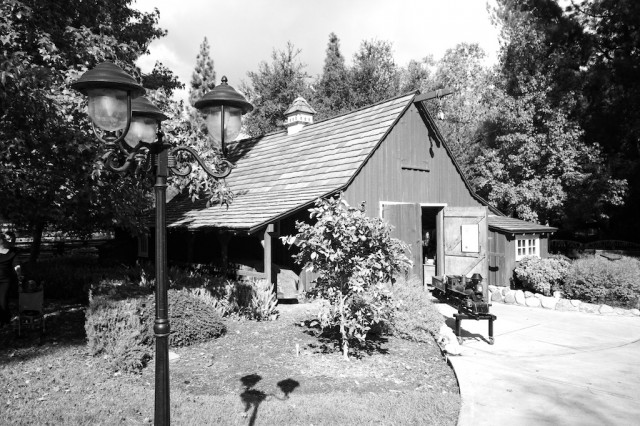 While not as weird as other places on this list, Walt's Barn still has a unique feel to it, add to that the fact that I have talked to no one that knew it existed, and it earns itself a spot. This barn was transplanted into Griffith Park after Walt Disney's house was sold. It was the barn that was in his backyard and where he used to build trains. There is a lot of cool memorabilia here from the creator of Disneyland, but make sure you plan out your visit as it is only open once a month.
Read more about Walt's Barn here.
Angel's Flight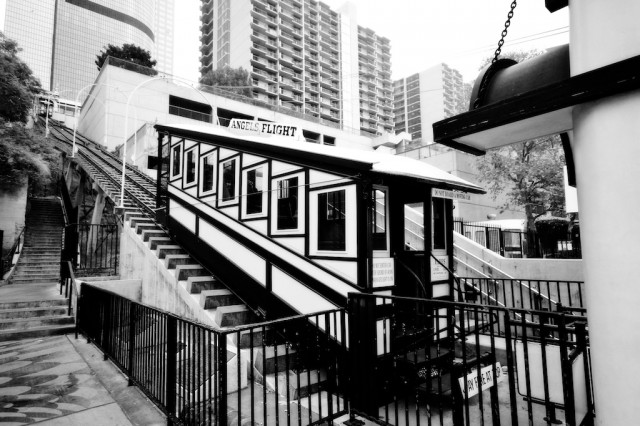 One of my more recent findings, Angels Flight, is a funicular railway located in the heart of LA that has been running for years (the original one was put in 100 years ago) and only cost $1 for a ride. The ride only saves you about 2 minutes of walking upstairs, but the uniqueness cannot be argued. It is worth a ride for sure.
Read more about Angels Flight here.
Museum of Jurassic Technology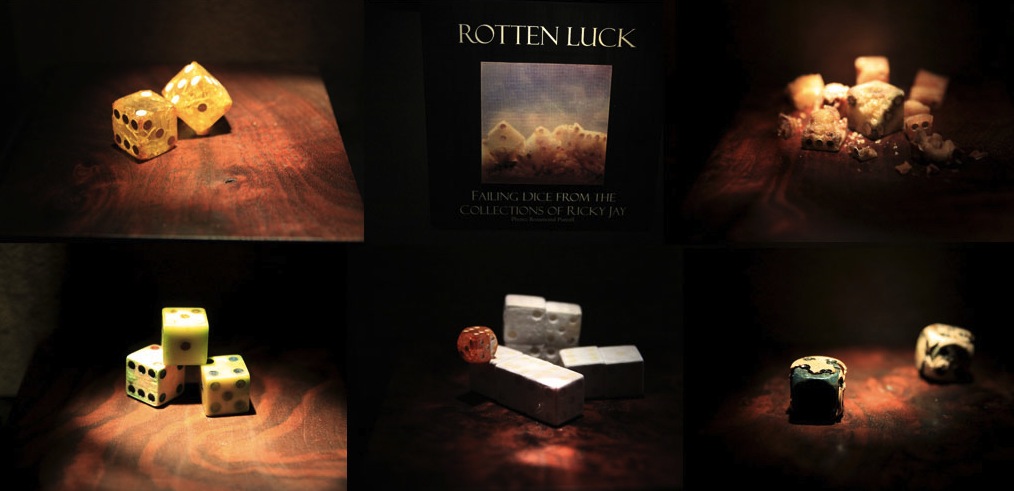 While I am still not quite sure what exactly I saw here, this place really does sum up the strange artistic qualities of Los Angeles. This museum is a "how you interpret it is up to you" museum that houses everything from an exhibit on the degradation of dice to art in the pinholes of needles. An interesting place for sure.
Read more about The Museum of Jurassic Technology here.
Bunny Museum (Location has moved)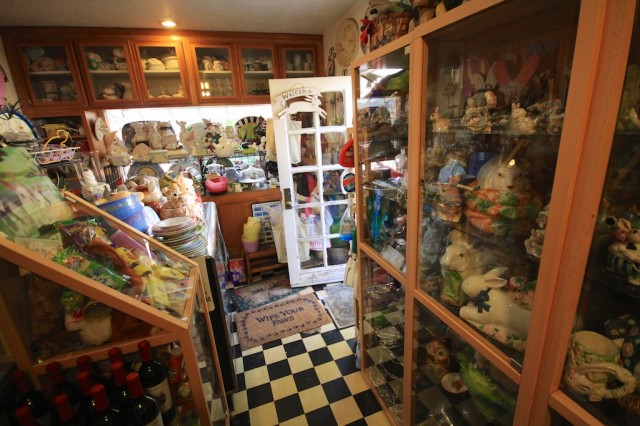 Lastly, an honorable 6th entry onto this list is the Bunny Museum, which technically is not located in Los Angeles (it is in Pasadena). This collection of over 28,000 different bunny collectibles is a sight to behold. I have a hard time believing I experienced this museum, but I did, and for 5 dollars, you can as well.
Read more about The Bunny Museum here.
So there you have it, my list of the six most unique places in Los Angeles. I would love to hear if I left something off, so please let me know in the comments and check out some of these places for yourself.