Street Side Ale House in Atascadero
Disclosure: This meal was provided free of charge; all opinions are my own.
If you are looking for a great spot to eat in Atascadero, then look no further then Street Side Ale House. This unique restaurant has all sorts of fun options on the menu, a massive beer list, and a beautiful all-wood interior. I enjoyed my time and food here, read on for all the info.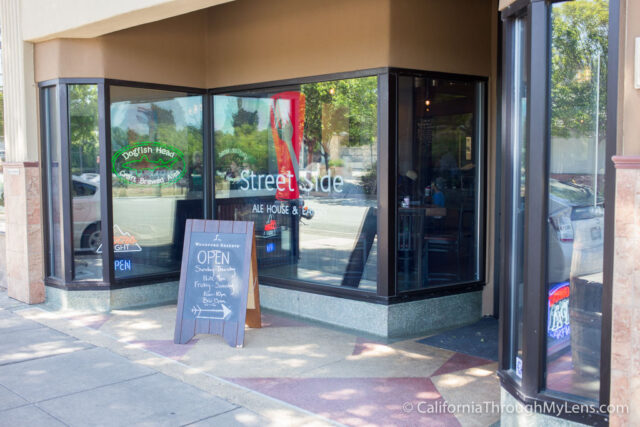 Details
Cost: $12 – $18
Location: 6155 El Camino Real, Atascadero, CA 93422
This information is from my visit in 2016
You can find a full weekend itinerary in Atascadero here.
Getting There
Street Side Ale House is located right next to the Carlton Hotel on El Camino Real in Atascadero. There is parking on the street near the restaurant.
The Restaurant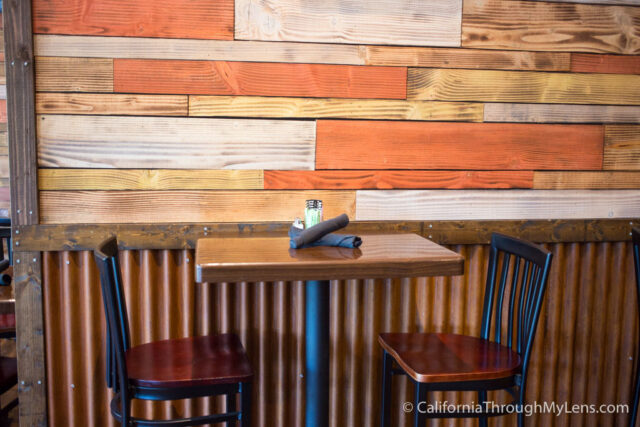 The exterior is very simple, but the interior is beautiful with wood covering the walls, large flat-screen TVs playing sports, and a beautiful full bar.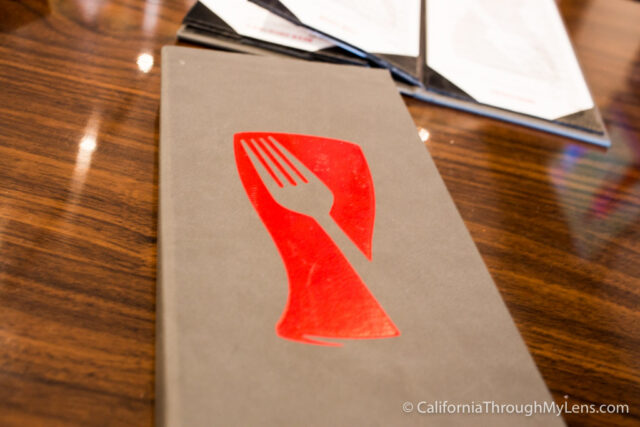 I got seated quickly at one of the large bar tables and set out to look over the extensive menu.
The Food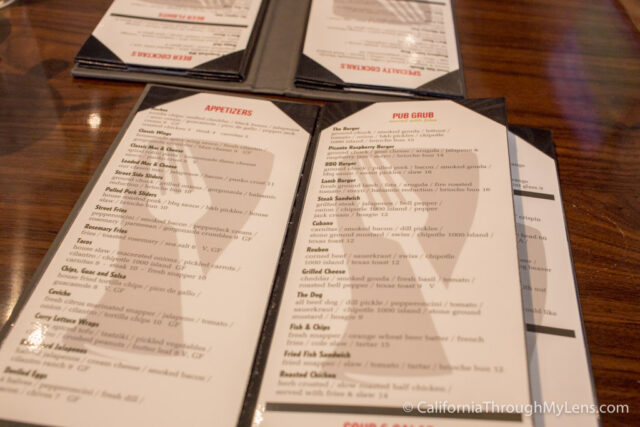 Like I said above, this spot has a lot of really unique dishes, and I found it hard to decide on what to order (in a good way). They also have a great beer list, which includes things like beer cocktails (beer mixed with liquor, juice, etc.). Here are a few of the items I tried: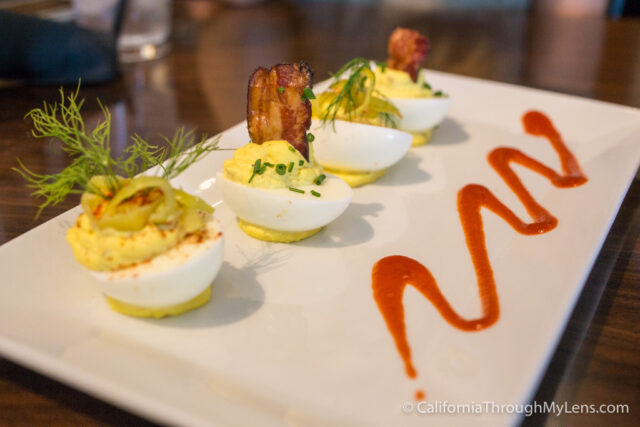 Deviled Eggs – Flavorful eggs with good smoked bacon, dill, and pepperoncini on top. It was a fun, easy appetizer with a light spice from the pepperoncini's. Served with sriracha, which is an excellent way to round out the flavor.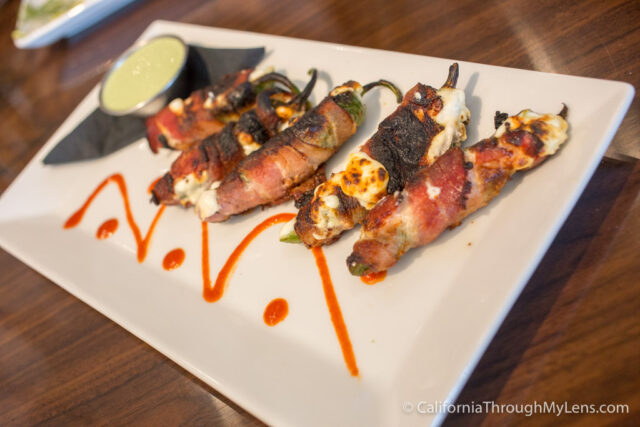 Back Yard Jalapenos – Jalapeños filled with creme cheese and wrapped in bacon. The bites are pan-fried then thrown in a broiler, so it has a sweet caramelized taste. The peppers are not that spicy and are easy to eat with the cilantro-ranch dipping sauce. I would highly recommend this appetizer as it was incredible.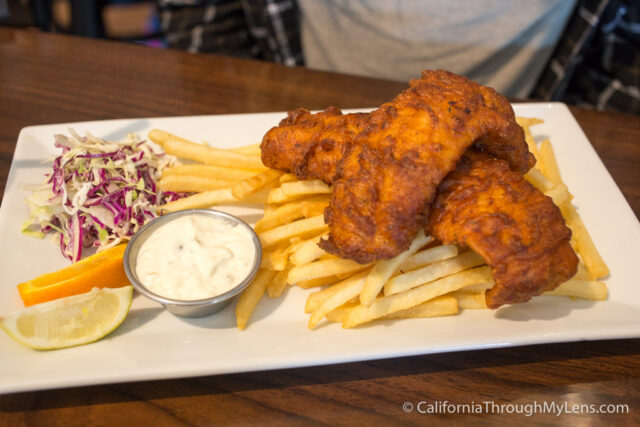 Fish and Chips – Delicious fish with a light beer battering, not the typical deep-fried crust. The red snapper practically melts in your mouth, and the tarter sauce is creamy with a strong flavor. The fries are okay but nothing to write home about.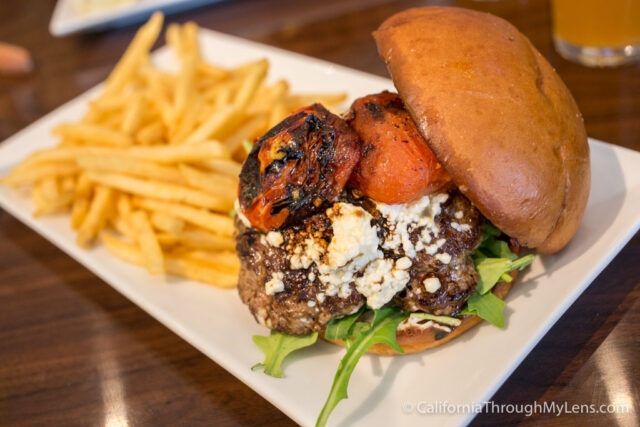 Lamb Burger – This dish had an excellent presentation with large, fire-roasted tomatoes sitting on top. The burger tastes like a gyro to me with the lamb, feta, and tomato. I was told the patty is made in house with lamb and pork as the base. I enjoyed it and liked how the sweet balsamic reduction added to the profile. The brioche bun was great as well, and I appreciated that it didn't overpower it. Again the fries were nothing special, but the burger was fantastic, and I highly recommend it.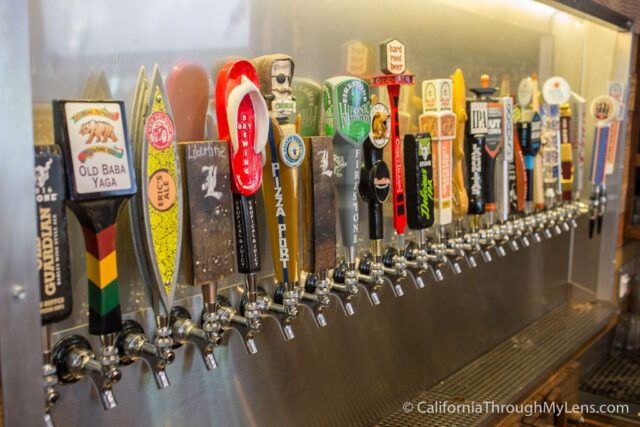 The addition of beer cocktails to the menu added to the unique offerings. There was one with beer, whiskey and orange juice and another with beer, grapefruit, and vodka. They were much better than you would anticipate.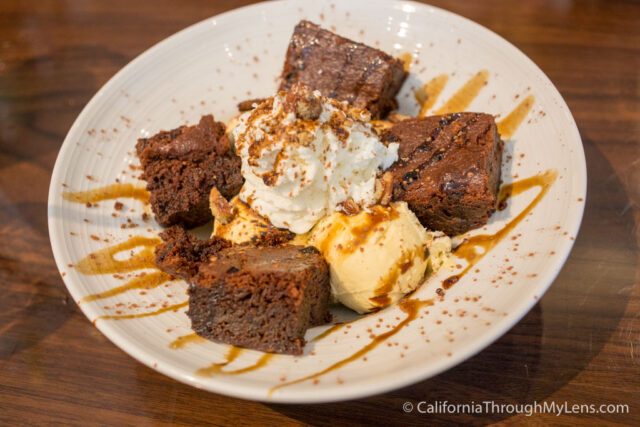 Peanut Butter Stout Brownie Sundae – A homemade brownie with Belching Beaver Brewery's famous peanut butter stout as a reduction. It comes with whipped creme, candied pecans, and vanilla ice cream. It's an excellent creamy dessert, and the homemade brownies are the best part.
All in all, I was incredibly impressed with my food at Street Side Ale House. It is just the right price for what you get, and all of the flavors were well thought out. If you are in the area, be sure to give it a try, I doubt you will leave disappointed. Let me know what you think of this spot in the comments.