John Muir Lodge in Kings Canyon National Park
Disclosure: This hotel was provided free of charge; all opinions are my own.
Located right near the entrance of Kings Canyon National Park in the General Grant Village, John Muir Lodge is a fantastic jumping-off point for exploring the park. The lodge is walking distance from the visitor center and General Grant Grove, plus it has a full restaurant and a fireplace where you can make s'mores. It is a great place to stay in the park and here is all the information on it.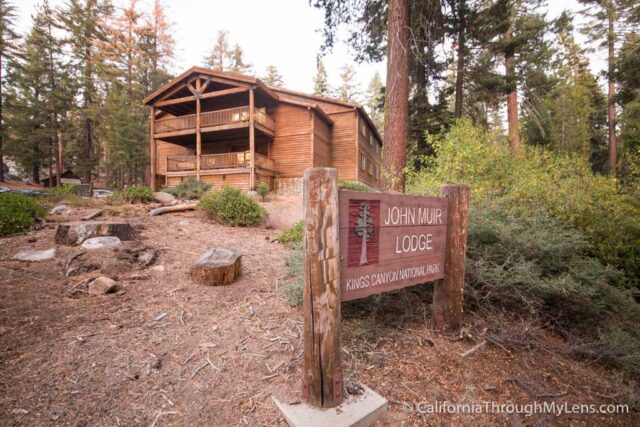 Details
Amenities: TV, coffee maker, communal room with fireplace, restaurant
Information from my visit in 2016
Close to General Grant Grove
The Lodge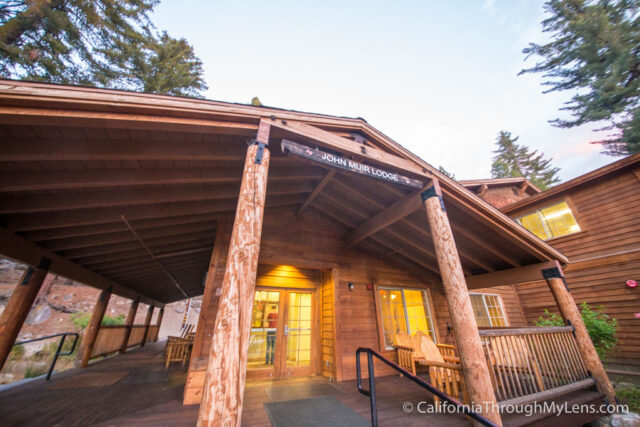 The lodge is a large two-story log cabin that has been designed to have all the modern amenities while still feeling outdoorsy.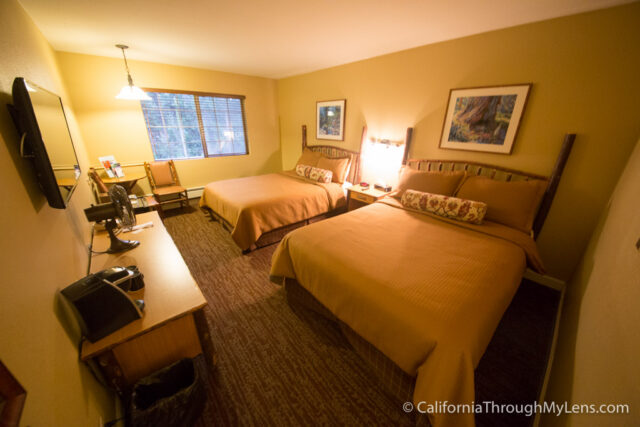 The rooms have flat screen TVs, mini-fridges and most have a small table and chairs.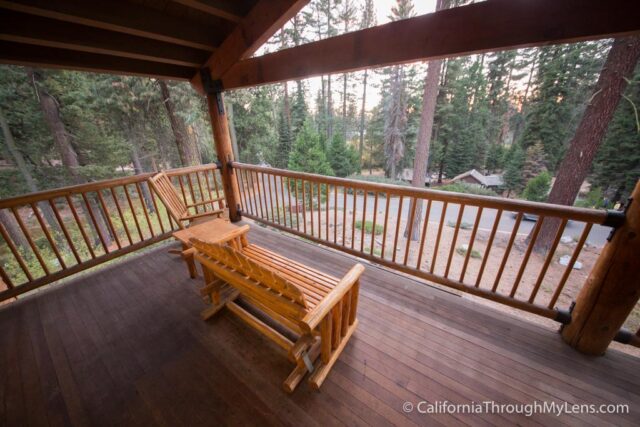 The lodge has outdoor seating on both the top and bottom floors. These spots quickly became my favorite places just to sit and watch the sun go down with a book.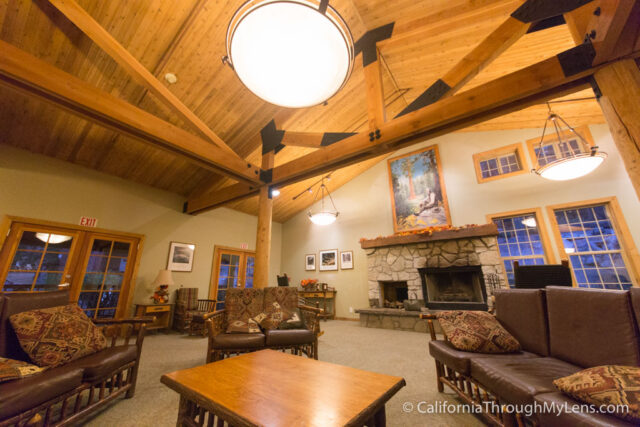 If you come in the winter, you will also enjoy the indoor fireplace area, which has lots of seating, a big fireplace, a fantastic painting of John Muir, and a selection of games and puzzles for your enjoyment.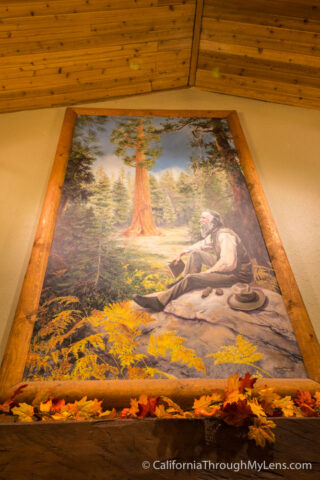 Add to this list the fact that you are a quick 5-minute drive from one of the best sunrise views in the park, and you have the recipe for a fantastic spot.
The Restaurant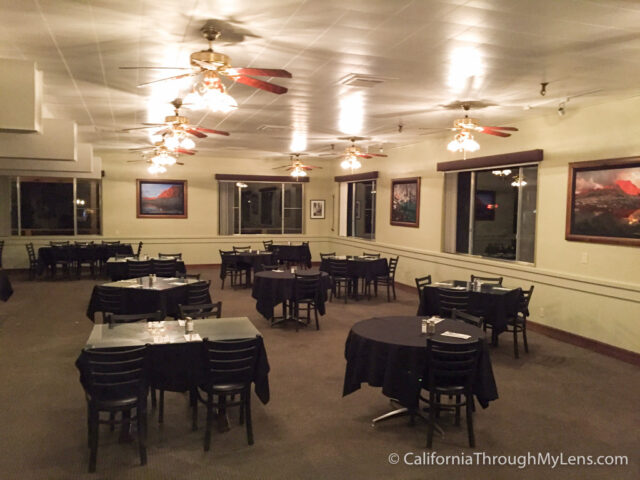 If you are staying in the park, then you will no doubt try the restaurant while there. I was fortunate enough to have both breakfast and dinner there as well as grabbing a sandwich to-go for a hike I went on during lunchtime.
Breakfast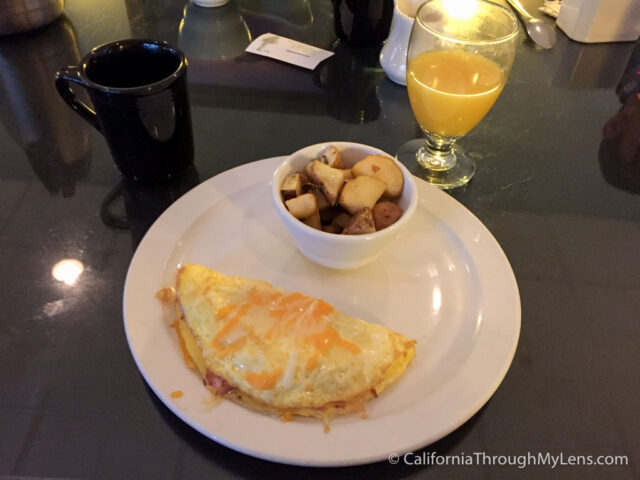 I grabbed a coffee, omelet, and orange juice while I was there. It wasn't anything to write home about, but it is was a great way to start a day of exploration.
Lunch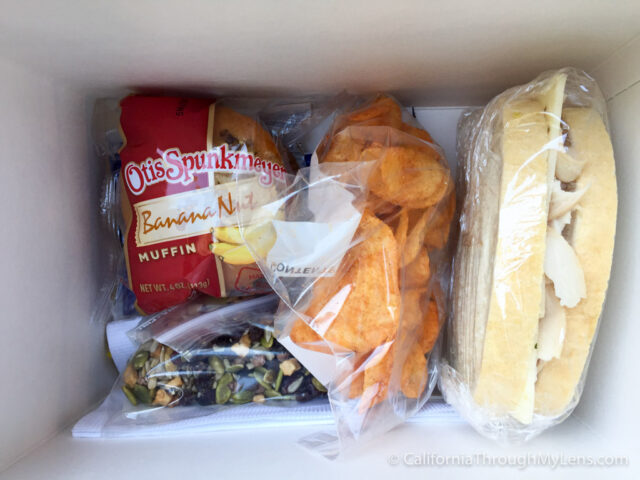 If you are interested in a packed lunch, you can grab the order sheet from the front desk and place your order with a room number and a time to pick up. I enjoyed my sandwich and would recommend it as an easy and filling way to eat lunch in the park.
Dinner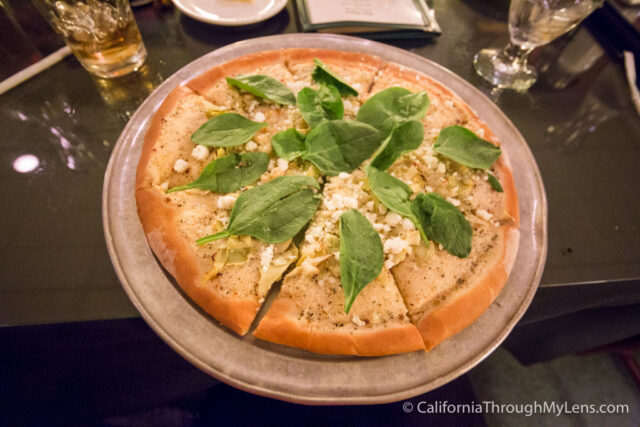 The dinner was also better than I even expected, with lots of options ranging from cheese and fruit for appetizers to pizza and steak for dinner. I opted for the pizza, and it was a generous amount that I couldn't even fully finish.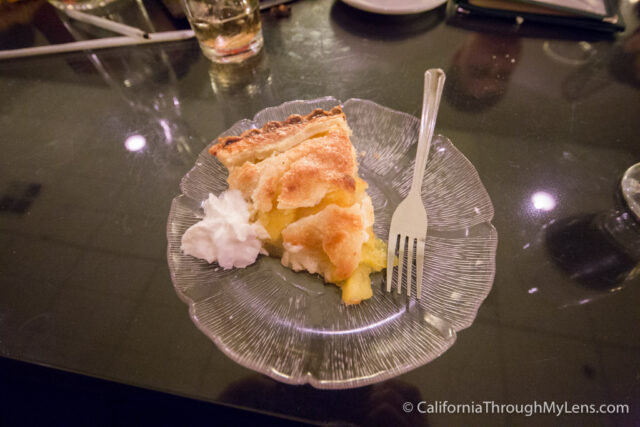 I did have room to grab a slice of pie though. I went with peach, and it was a fabulous way to end the night.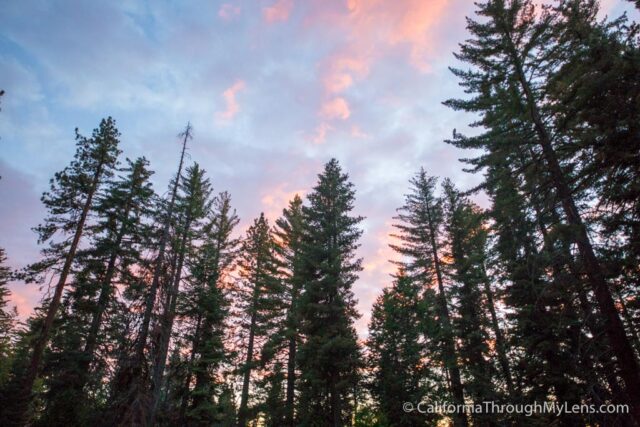 All in all, this is a great spot to stay while visiting Kings Canyon. It is priced fairly and has a charm that leaves you wanting more. Be sure to check it out if you are in the park. I plan to go back again and see it in the wintertime as well. Let me know if you have been in the comments and what you thought.