Cambria Beach Lodge Hotel Review
This experience was provided free of charge; all opinions are my own.
Cambria is a fantastic central coast town that I have visited many times and continuously go back to explore more. My favorite area to stay is along Moonstone Beach Drive, which is right across from the beach. Our most recent stay at Cambria Beach Lodge was one of my favorite hotels I have stayed at. The hip, modern beach vibe from a recent renovation makes Cambria Beach Lodge a relaxing spot for a weekend getaway with large rooms and a fantastic location. Here is all the information so you can stay here yourself.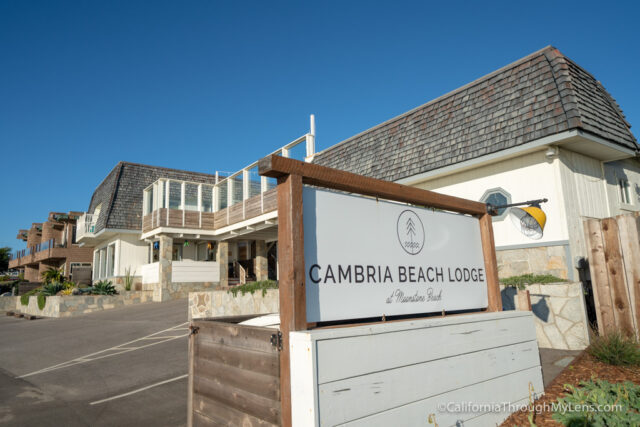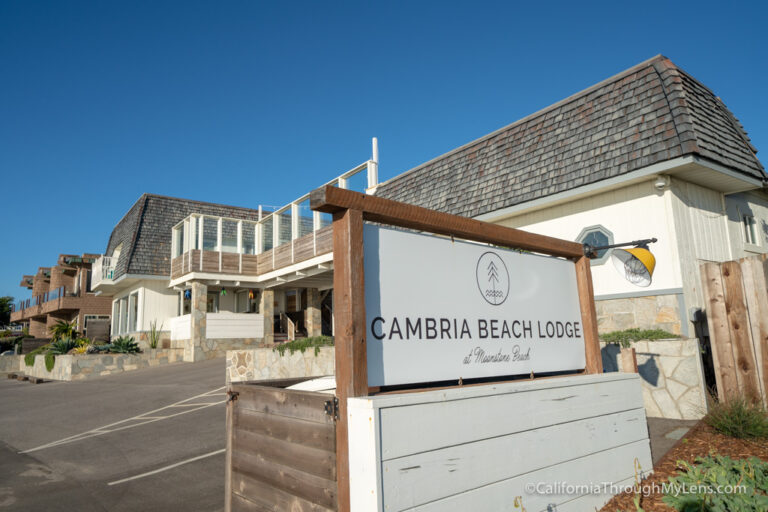 Details
Location: 6180 Moonstone Beach Dr, Cambria, CA 93428
This information is from my visit in 2019
Read about all of my favorite Cambria spots here.
Getting There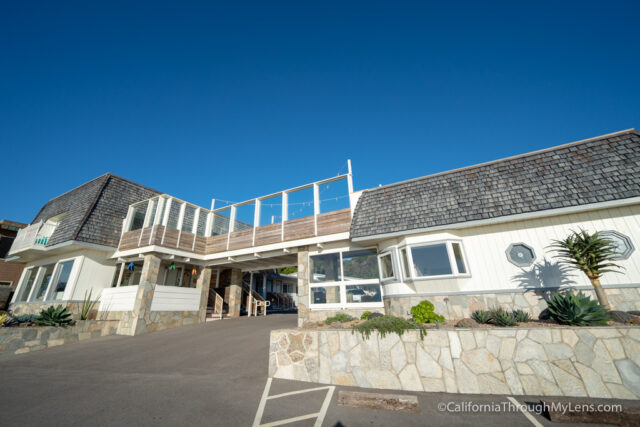 Cambria Beach Lodge is located on the south side of Moonstone Beach Drive. It is close to one of the two main downtown areas of Cambria, and you can even walk to some of the tasting rooms and restaurants. There is free parking for each of the rooms at the hotel.
The Hotel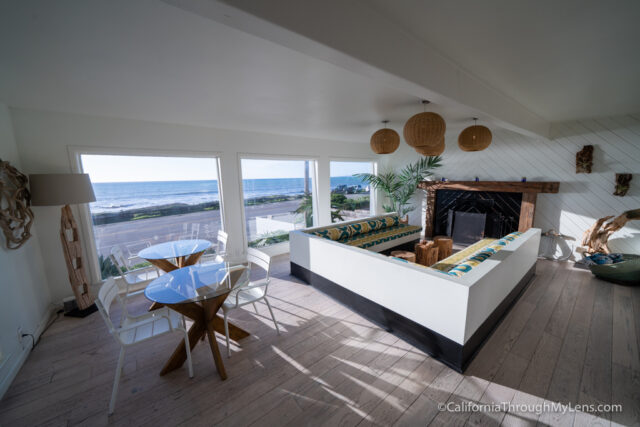 From the minute you walk into the lobby, you can see the fun style that follows you through the hotel. The pastel blues add a pop of color to the white walls and wood floors, the style is aesthetically pleasing, and it looks like something you would find in a popular Los Angeles or Palm Springs hotel.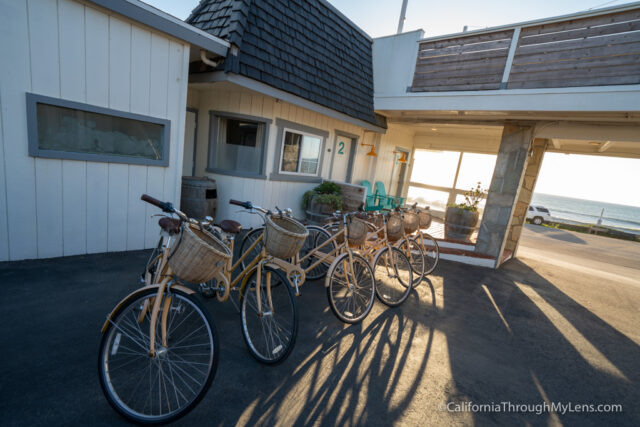 They have coffee and water all day in the lobby and a breakfast of pastries, juice, coffee, and hard-boiled eggs in the morning.
The Room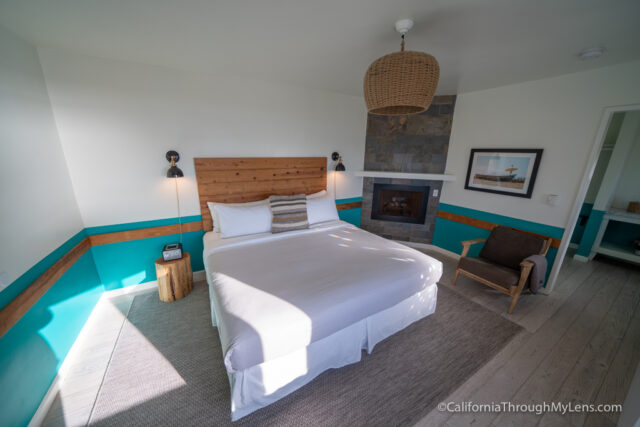 We booked one of the two rooms with an ocean view, and it was awesome just to grab coffee in the morning and then sit on our windowsill and look out over the water.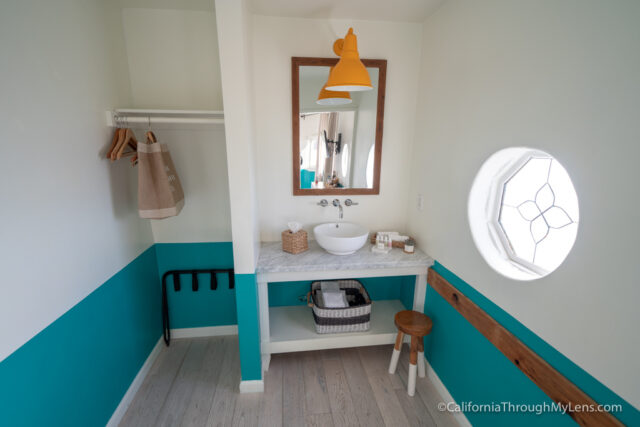 The room was spacious with a king size bed, gas fireplace, chair, and dresser.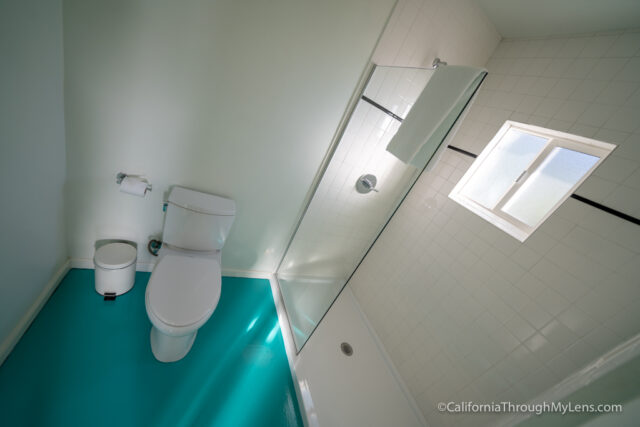 The bathroom had a separate bath and sink area, which is always nice and a small closet for hanging jackets and clothes. It was a welcomed retreat to return to each day while exploring Cambria.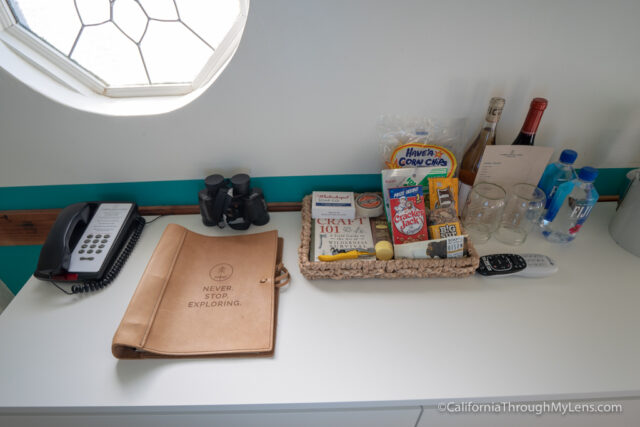 Lastly, the location was terrific. You could walk out the front door and be on Moonstone Beach in less than 3 minutes. I went there many times while at the hotel just because it was so close, so why not?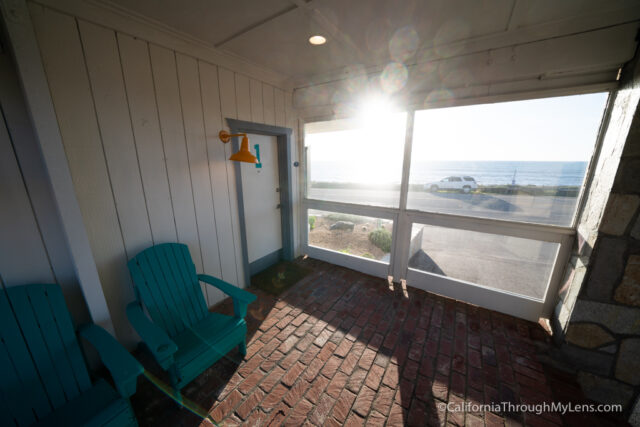 I love Cambria, and you can see all of my favorite spots here. If you haven't been, plan a weekend and consider staying at the Cambria Beach Lodge. Let me know what you think in the comments.