Wuksachi Lodge in Sequoia National Park
Disclosure: This hotel was provided free of charge; all opinions are my own.
Located on the Sequoia side of the Sequoia / Kings Canyon National Park, Wuksachi Lodge is the flagship property in the area. With three separate buildings filled with rooms, a full-scale restaurant, and a fantastic location near many popular attractions, this is a great home away from home. I got the opportunity to stay for a few days in the fall, and here is all the information.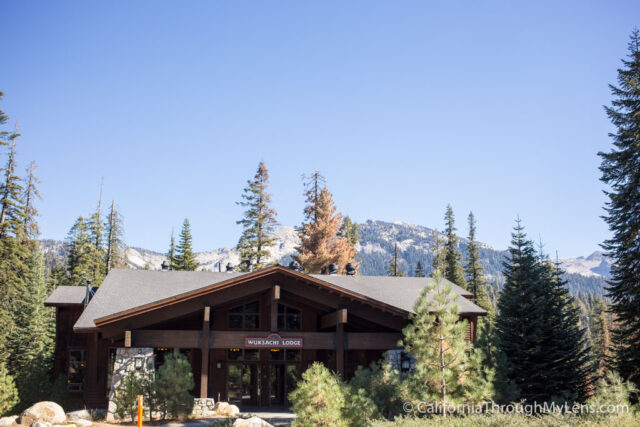 Details
Amenities: Restaurant, small shop, free parking, good location, WiFi
Location: 64740 Wuksachi Way, Sequoia National Park, CA 93262
Close to: Moro Rock, General Sherman, Crystal Cave, Big Trees Trail, Sugarbowl Loop
Information from my visit in 2016
The Hotel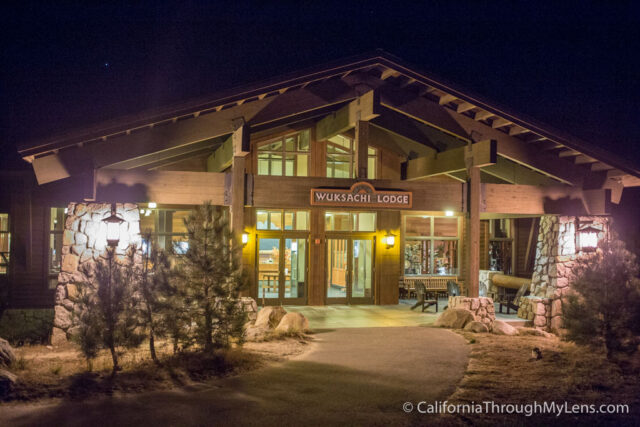 When you pull up to the hotel, you will notice how striking the main building is against the beautiful mountain vista behind it. This building is where you check-in, but all of the rooms are a tenth of a mile uphill in three separate buildings.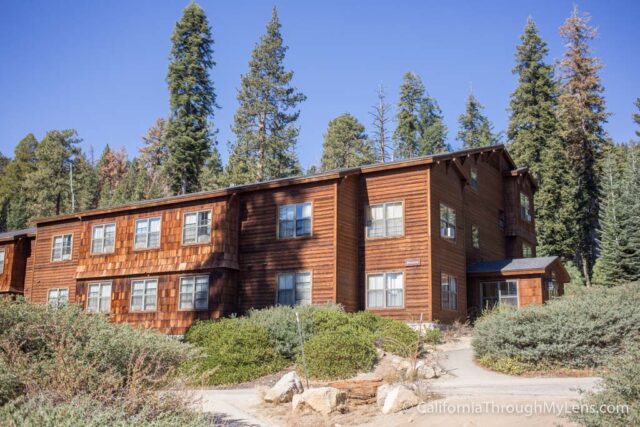 The lobby has a beautiful fireplace with lots of plush chairs, a small store for souvenirs, and a full restaurant.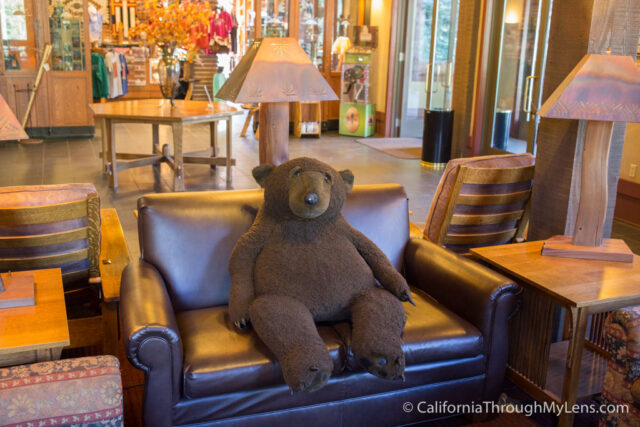 They also have a stuffed bear that sits in the lobby for the guests to interact with, which is a fun mascot for the hotel.
The Rooms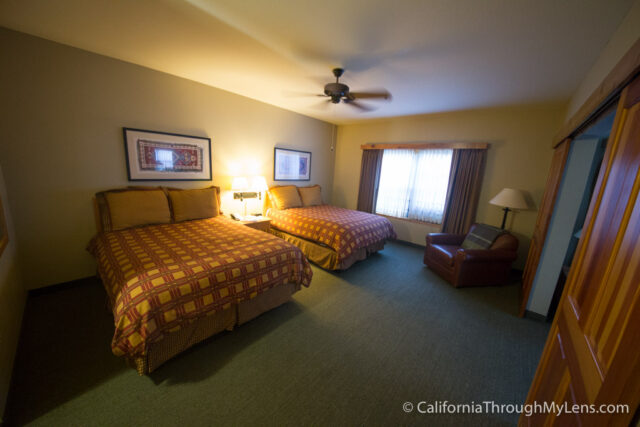 We stayed in the middle of the three buildings, and it was a beautiful, secluded place to stay.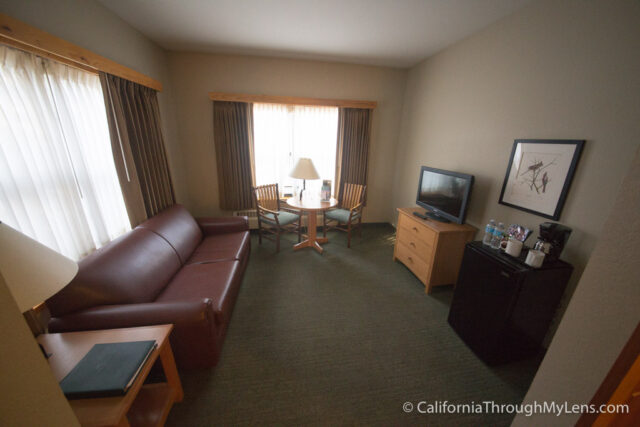 The room itself was large with two queen beds, a full bathroom and a small living area with couch, TV, and table. It was a great jumping-off point for our explorations in the national park.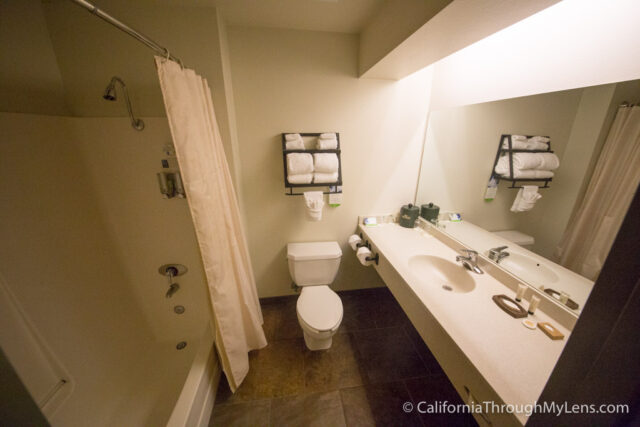 There are also cheaper rooms that don't have the added living area. Check out the view from the window of our room.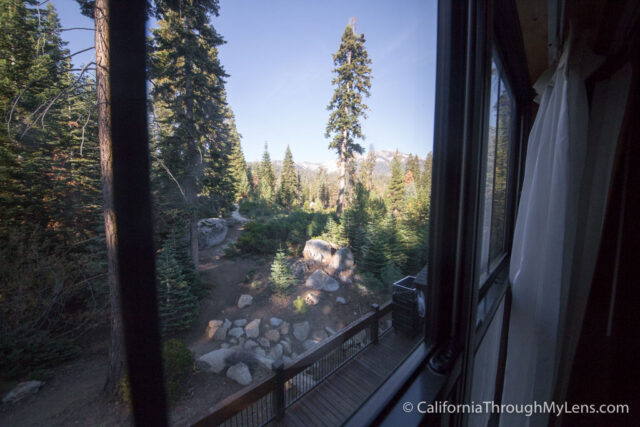 The hotel feels remote, which is impressive, and we often saw deer grazing the grounds as we walked down to the restaurant.
The Restaurant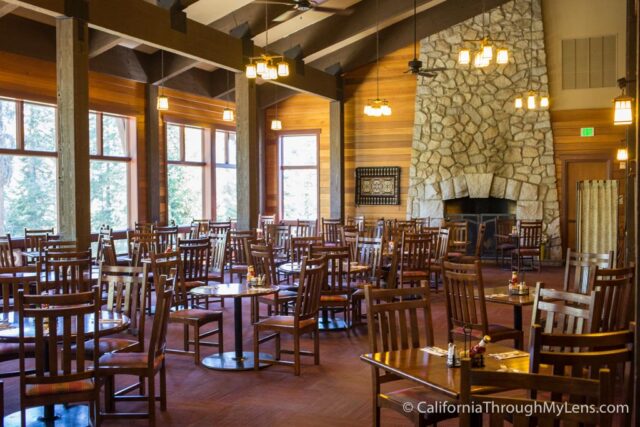 I had the opportunity to dine here for two dinners, two breakfasts and one boxed lunch, here is all the information.
Breakfast: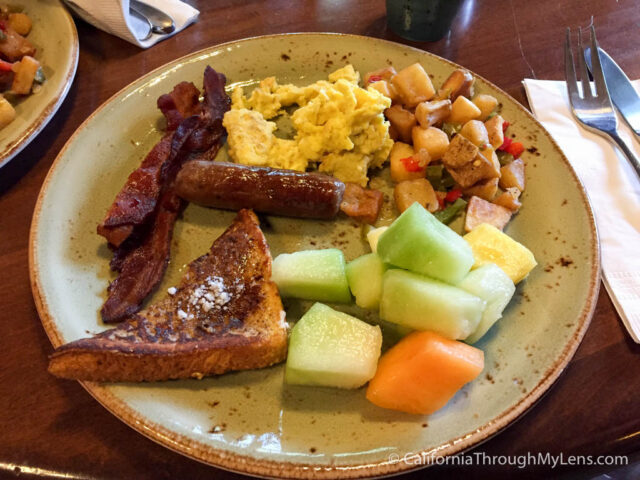 The breakfast is buffet style and always had pancakes, french toast, fruit, bagels, eggs, bacon, and sausage. It also had orange juice and coffee, so it was a good selection for breakfast each morning.
Lunch: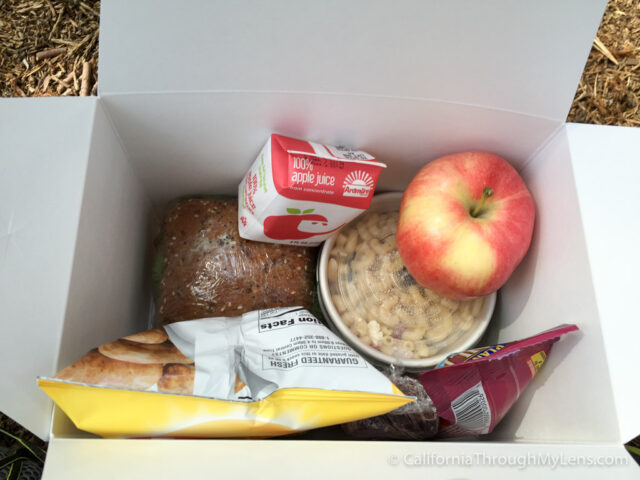 We ordered a box lunch to take with us on a hike as they deliver box lunch order forms to your rooms each night, and you can place your order and pick up when you leave for your adventure. Mine had a tri-tip sandwich, pasta salad, chips, a brownie, and apple juice. I took it and ate in one of the sequoia groves, which was an excellent spot to eat at. The food was good for a boxed lunch, and I recommend it.
Dinner: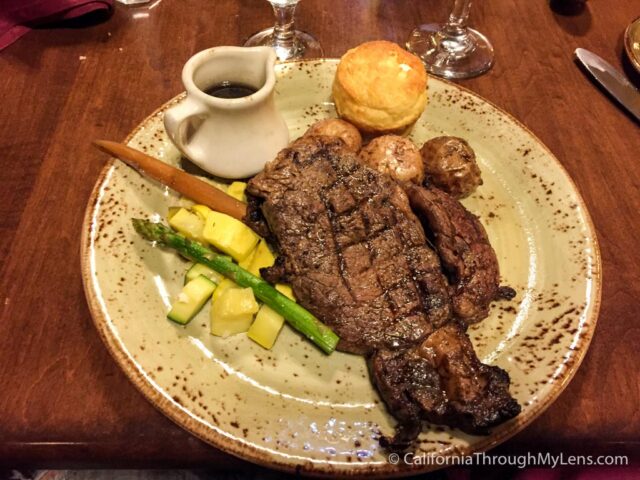 Both nights when I went to dinner here were fantastic. The first night I had a rib-eye steak that was prepared medium rare and was juicy and full of flavor. It came with au jus and a horseradish pastry to round out the meal. I left happy.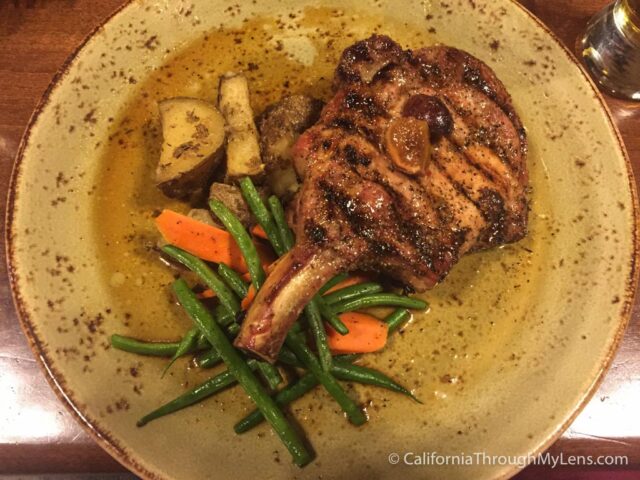 Night number two I had a pork chop and fig dish that was even better than the previous night. The meat was prepared perfectly, and I couldn't recommend it more as the flavors were just so good.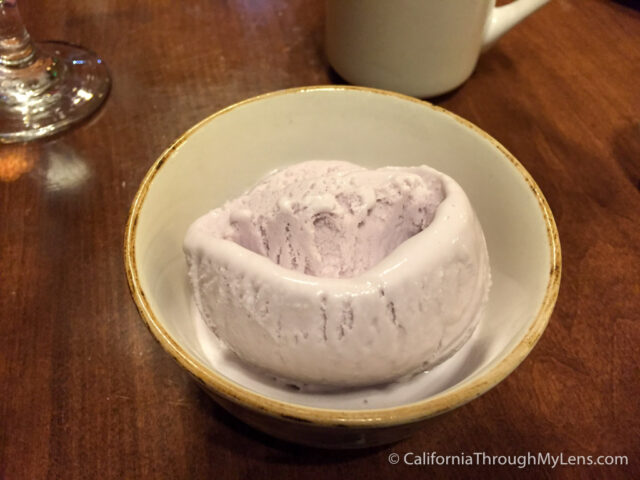 For dessert, I highly recommend the lavender honey ice cream, which is on point. The lavender ice cream comes drizzled with honey and is the perfect way to end a meal here.
All in all, my time at Wuksachi Lodge was fantastic. I cannot wait to come here again in the winter as I imagine it would be a beautiful place to hang out by a fireplace watching the snowfall. Let me know if you have been in the comments and if not, make sure to book a trip up to this amazing lodge in a fantastic park.