Eagle Cliff Mine in Joshua Tree National Park
Eagle Cliff Mine is one of my favorite places in Joshua Tree National Park, and one of the most well maintained old mining homesteads I have seen. Because of that, this post will not be a traditional post where I give step by step directions to find the mine. If you want to see it, it is easy to find the information to get there online, but it does require some route finding, which is a good way to keep the hike to only those that want to respect this awesome spot for future adventurers. The old house that awaits you is something you will not soon forget in the park, read on for more information.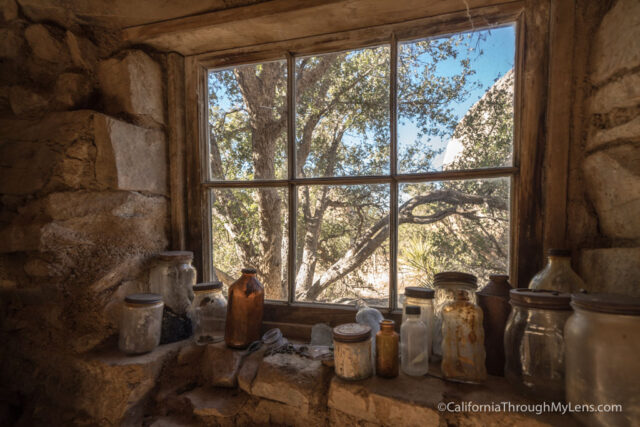 Details
The Trail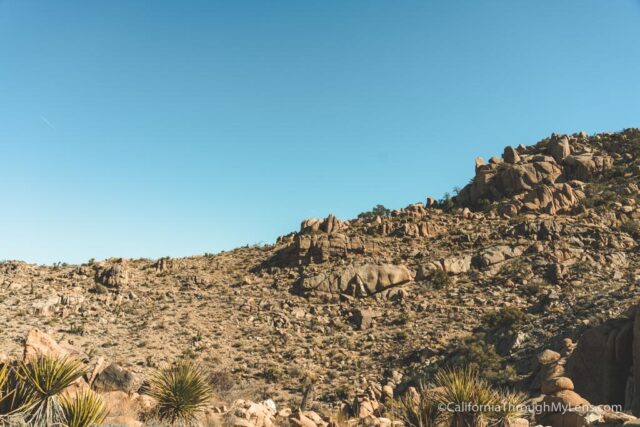 There are two ways to get there, one leaves from Split Rock and another from Desert Queen Mine, neither are maintained by the park or have any signs. Again, do not attempt if you do not know where you are going, as it is very easy to get lost in the desert.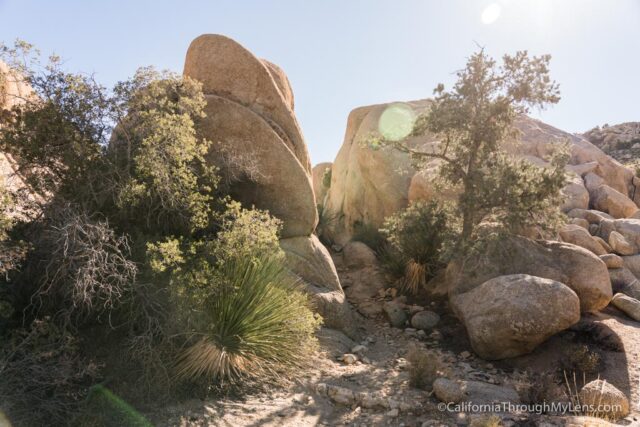 After hiking from the Desert Queen Mine trail, my friend Chris and I eventually made it to the area where the mine is located. I had a GPS point, so I knew where I was heading, but it is still out in the middle of nowhere near a large area of rocks.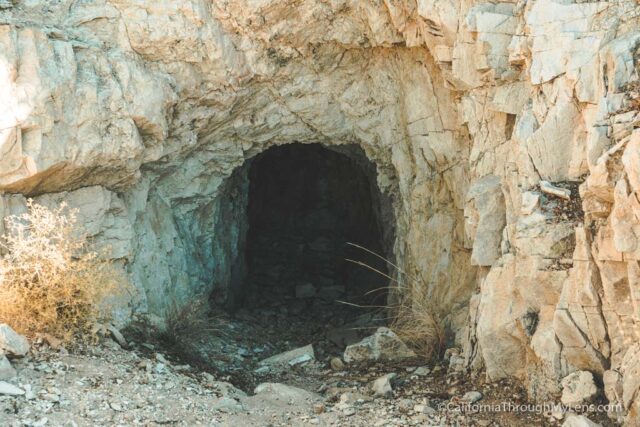 When you get close, you will see the start of a cave that heads only about 15 feet into the hillside before it was abandoned.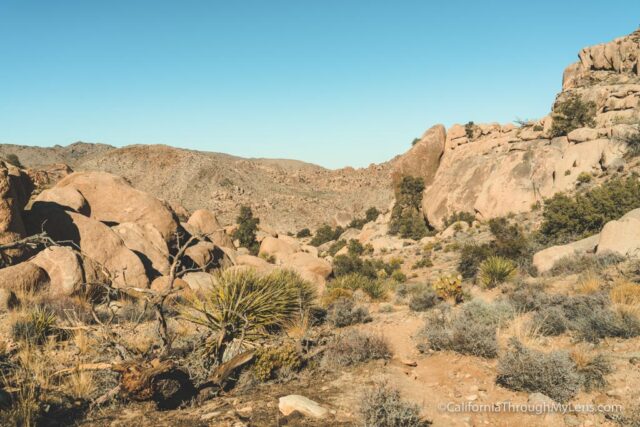 Continuing on from the cave, you will head into the area of rocks and will see the actual mine shaft in the ground ahead of you. This was more a hole in the ground, so don't try to go down into it.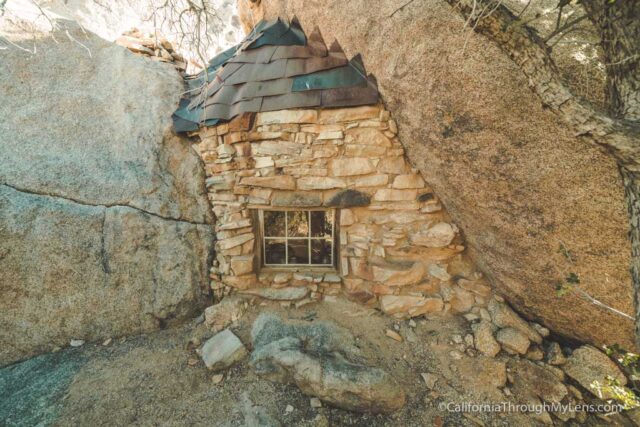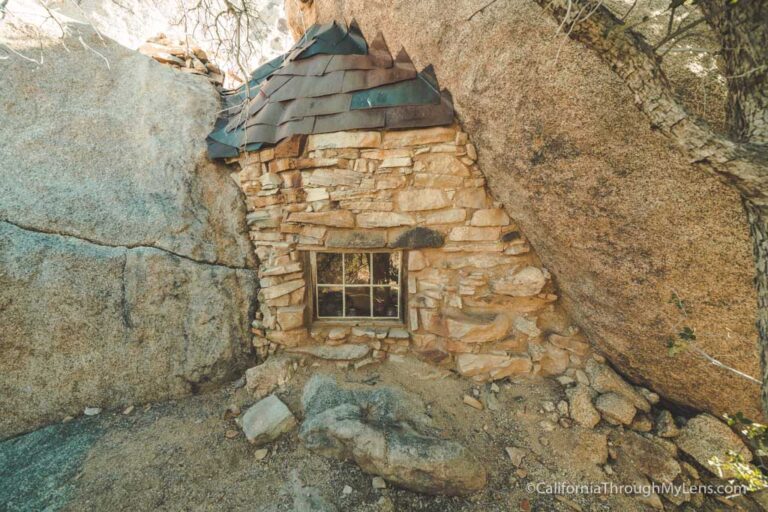 As you reach the cliffside, the old building will be on the right, but it is easy to miss.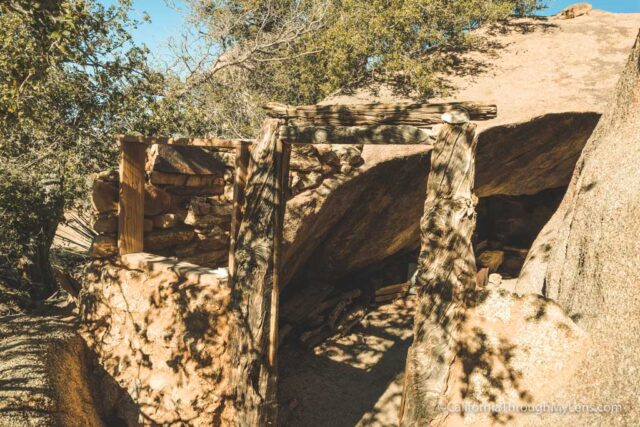 This place was once home to the miner who worked in this area, and it is still well maintained.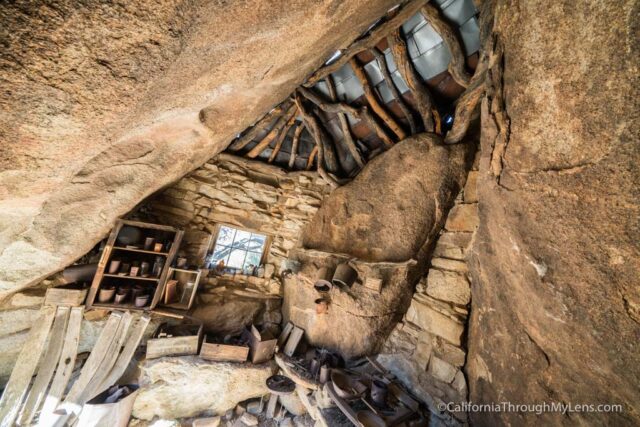 The journal inside of the house can be signed by the people who make it to the mine, and it showed that 15-20 people come out a day to this location.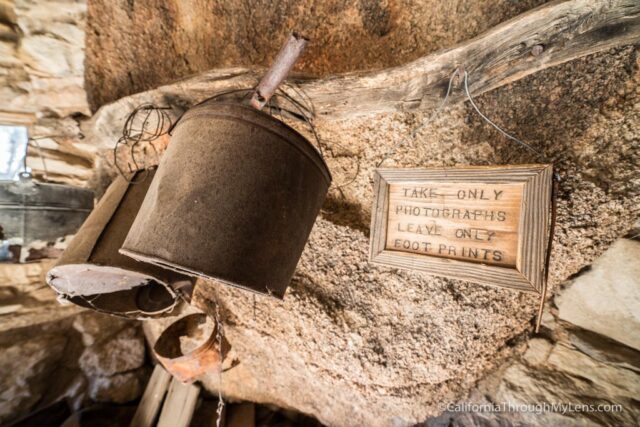 There are still jars, jugs, and other pieces situated inside the small three wall house.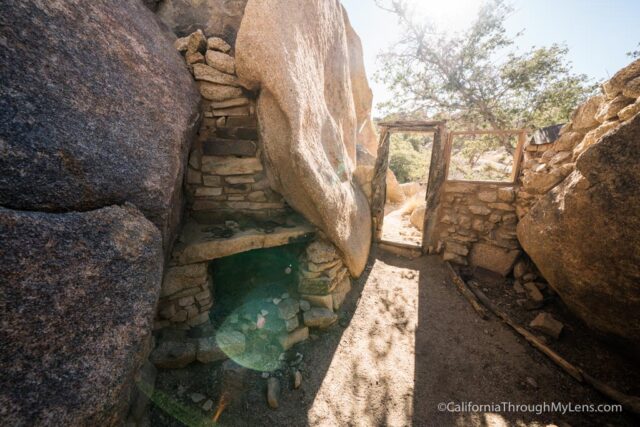 There is a cave in the back where the miner slept, which was surprisingly cooler than the rest of the house. Don't forget to walk by the outside where the rocks are built up to make a wall, and see the small window in the middle that looks out from the kitchen.
As you can see, this is an awesome place to explore in Joshua Tree. If you make it out here, please make sure to keep it exactly the way you found it so that it can be enjoyed for the next generation and check out more places to explore in Joshua Tree here.