As I travel around California, I am always on the look out for something that is completely unique. This is why I find so much enjoyment in places like Salvation Mountain or even the Lucha Libre Taco Shop. I feel that creating something that is cookie cutter is hardly ever worth it, that is why I fell in love with the Stone Brewing Co. in Escondido. The idea of a brewery and restaurant has been done hundreds of times; however, I don't feel like it has ever been done as well as the Stone Brewing Co. does it.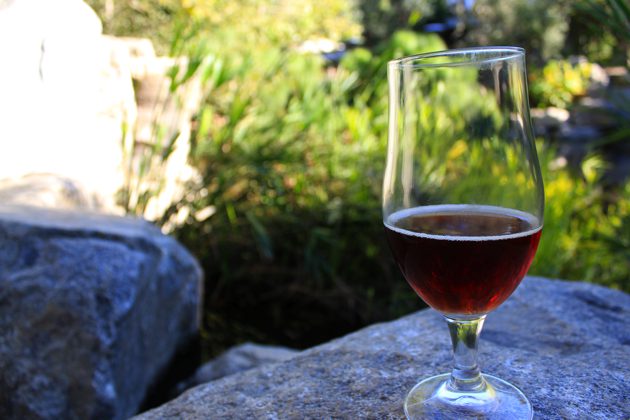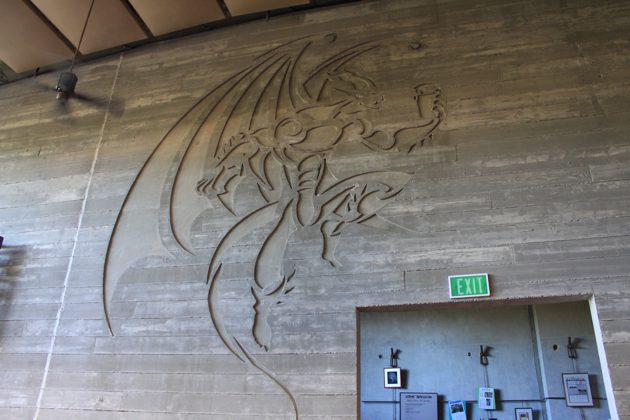 The Brewery
As soon as you arrive you are greeted with the size of the brewery. From the entry way with hanging plants and the store and restaurant area, a huge amount of attention was put into creating something that is both eye catching and inviting. If you are planning on eating make sure to put your name in before you go explore as it always seems to be about an hour before you are seated due to how busy it is. Also, check in the store to see if there is a tour of the brewery that you can go on as those also go fast during peak times and they come with four samples of the beer. You can check out my brewery tour review here. After that I highly suggest heading out into the patio to get a drink from the outdoor bar (even if you do not like beer, they also make their own lemonade) before heading out in the gardens to hang out.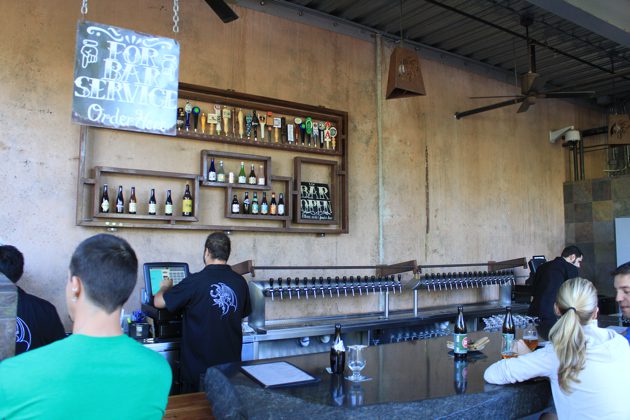 The Gardens
By far on of the best parts about the brewery is the extensive and beautiful gardens that they have in the back. You can walk along the ponds, see the small waterfall and even check out the many different types of plants that make up the garden. They also have many areas with outdoor seating so you can relax in nature and feel miles away from the hustle and bustle of the city. I personally like to just hang out back here as it feels so secluded and peaceful, but you are never more then a couple minutes walk from filling up your drink or checking on your dinner reservation. This place is not just for adults either, every time I am there I see many families hanging out in the gardens with the parents relaxing while the kids run around and entertain each other.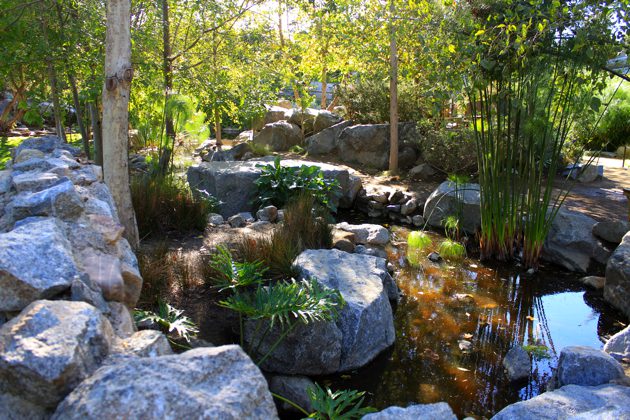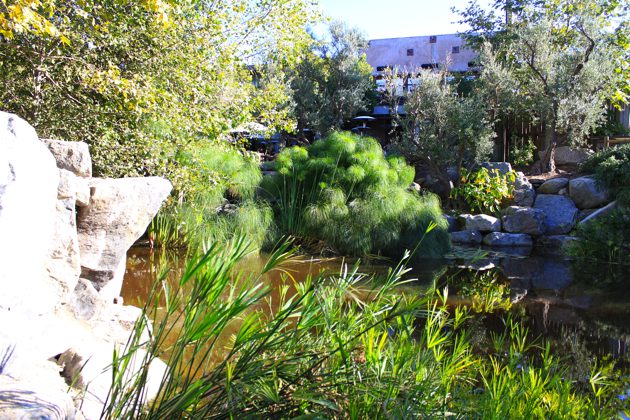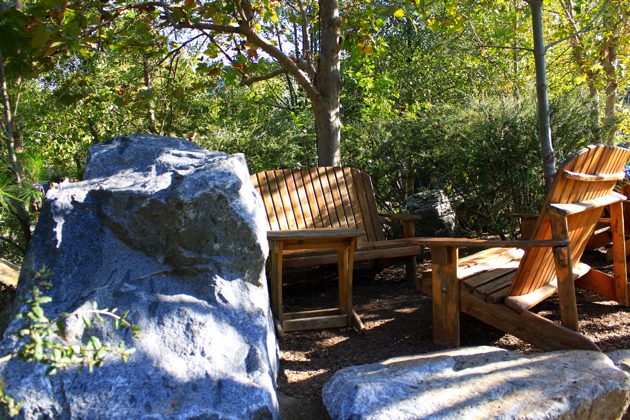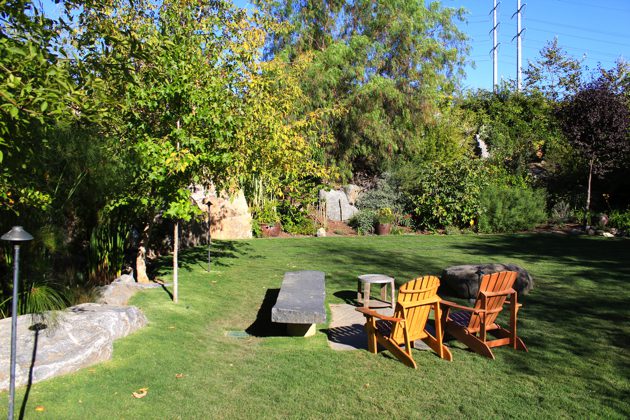 The Food
As a caveat, I have only ate here twice so I have by no means had a full selection of the different foods they have to offer, that being said I have fully enjoyed the meals both times. The restaurant itself is on the higher side of the price range, but it is justifiable as the food combines with the gardens to create a full experience. By far the standouts for me are the pretzels they have as an appetizer, the mac and beer cheese and the wild mushrooms over penne. They also have many foods that are made from the beers they brew such as a soup and even a hot sauce that you can add to your meal. Like I said it is a little pricey, but I have yet to feel like I was taken advantage of with the price to quality ratio.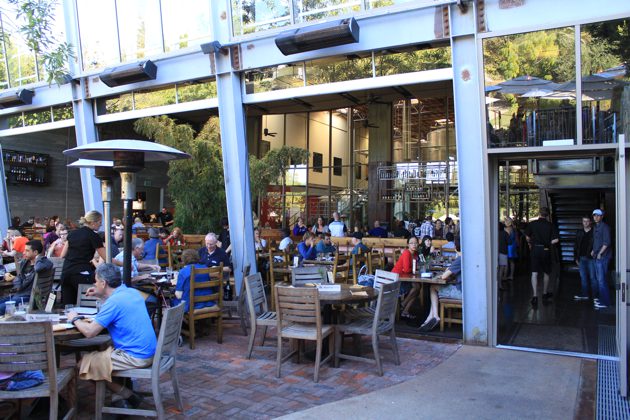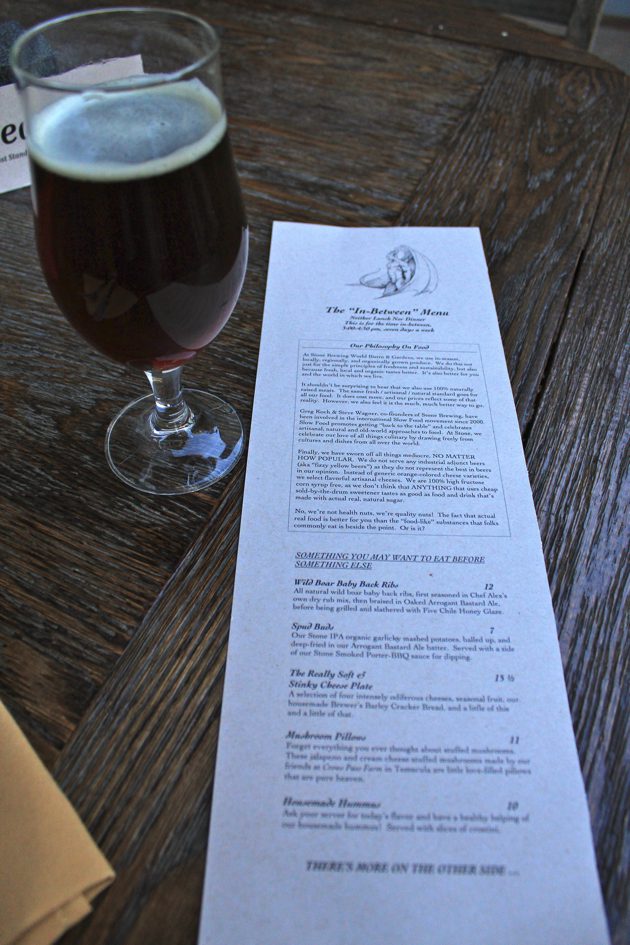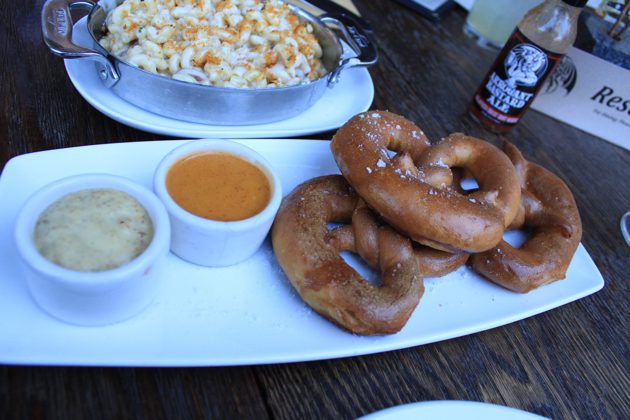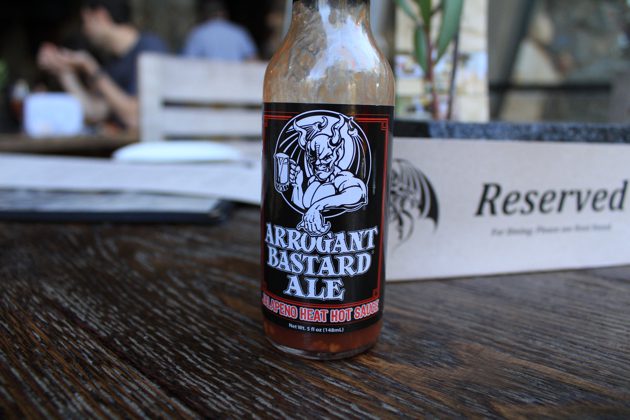 All in all I am a huge fan of the Stone Brewing Co. in Escondido. Each of the four times I have been there I don't think I have left in under 2 hours. It is a great place to come with friends for a drink, the family for a nice break from the norm, or with your significant other for a nice night out. I would highly recommend it. Get directions below and make sure to leave me a comment and let me know what you think.
Get Directions