LA Union Station, Downtown Los Angeles
As part of my recent trip to Los Angeles riding public transportation, I am doing another post on LA Union Station in Downtown Los Angeles. Union Station is a fun place to visit in and of itself, whether riding in via train or by foot. The station has a unique history that harkens to an era of LA that is all but lost. Here is a little history on Union Station.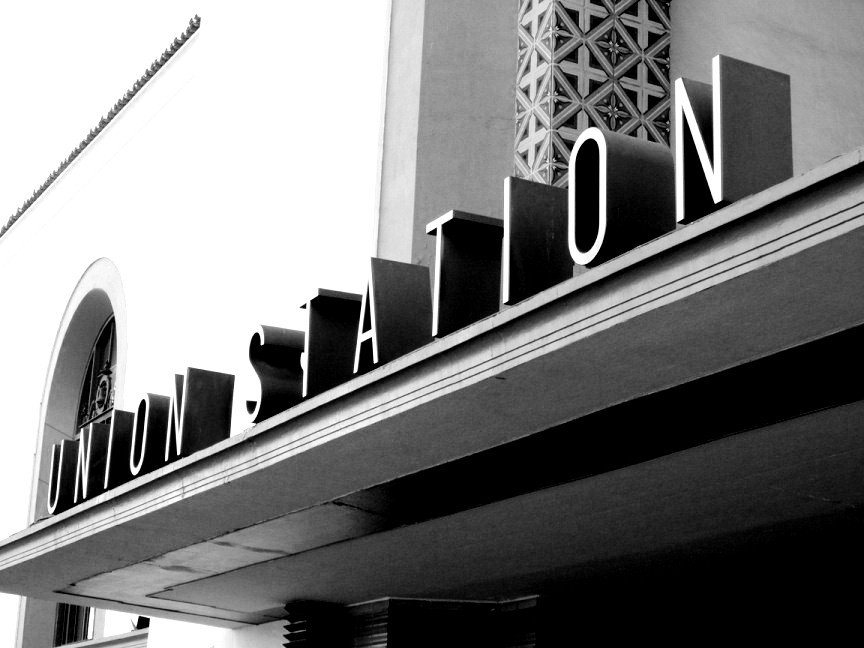 The station opened in May 1939, one of a number of union stations in the United States. It was built on a grand scale and became known as Last of the Great Railway Stations built in the USA. It was placed on the National Register of Historic Places in 1980. Since February 2011, it is in the ownership of the Los Angeles County Metropolitan Transportation Authority. Union Station was partially designed by John Parkinson and Donald B. Parkinson, who had also designed Los Angeles City Hall and other landmark Los Angeles buildings. They were assisted by a group of supporting architects, including Jan van der Linden. The structure combines Dutch Colonial Revival architecture, Mission Revival, and Streamline Moderne styles.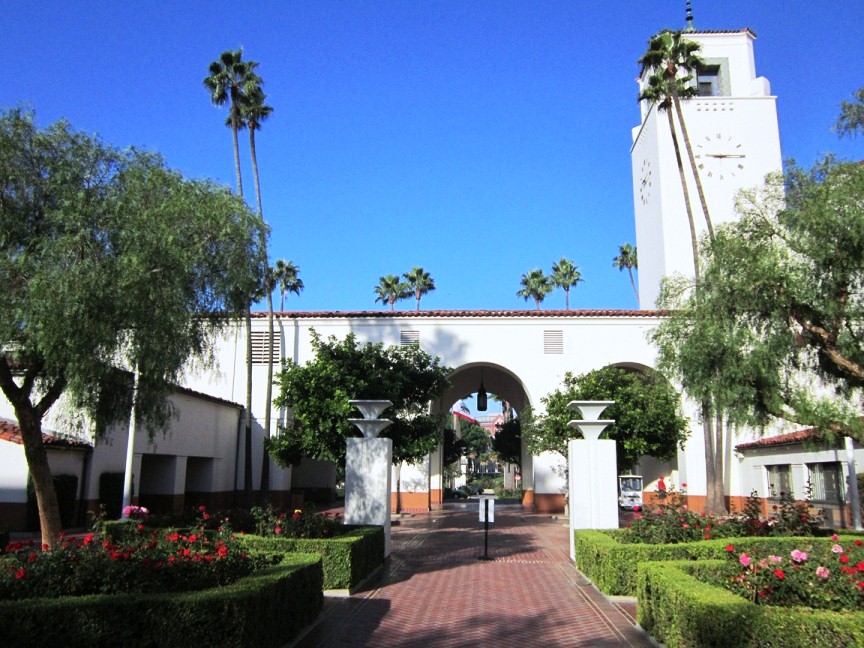 One of the ways in which Union Station is so unique is its Art Deco style front entrance, and its train platform and subway interior. It also has a newer, more modern backside which services the bus stops as well. Three very different styles and functions are blended into one, which makes for a unique experience. I found myself spending a lot of time wandering around and taking in the sites, which is unusual for most train stations as you often want to keep moving.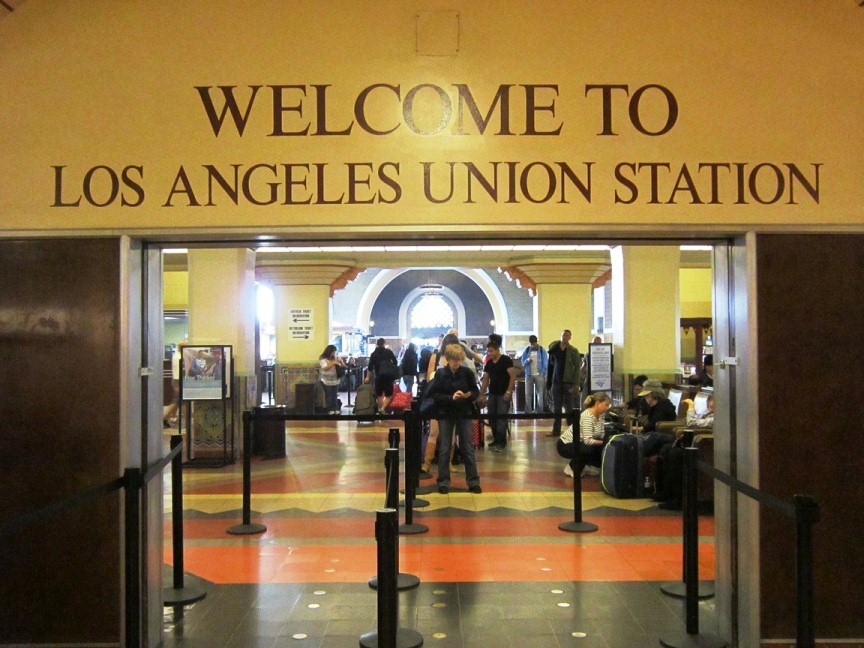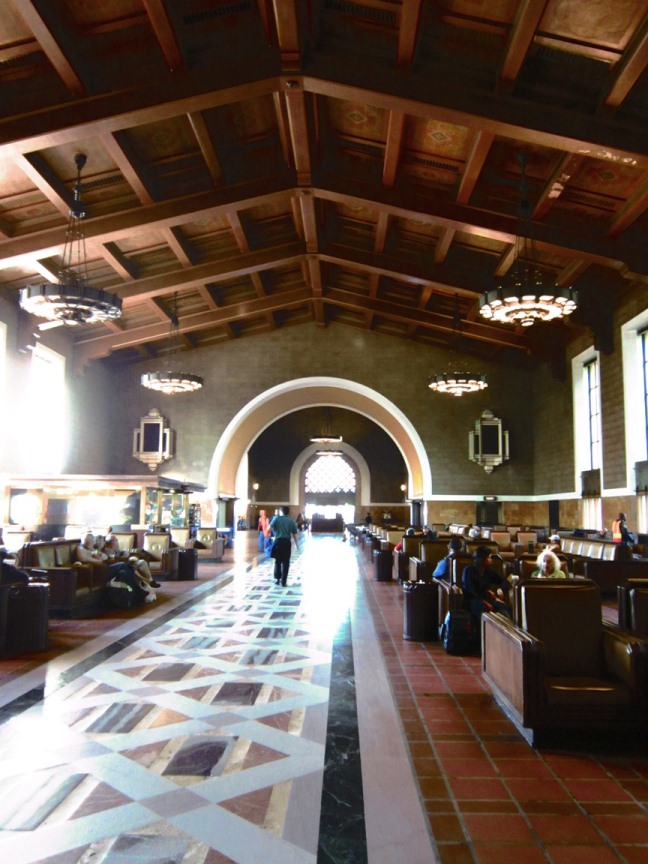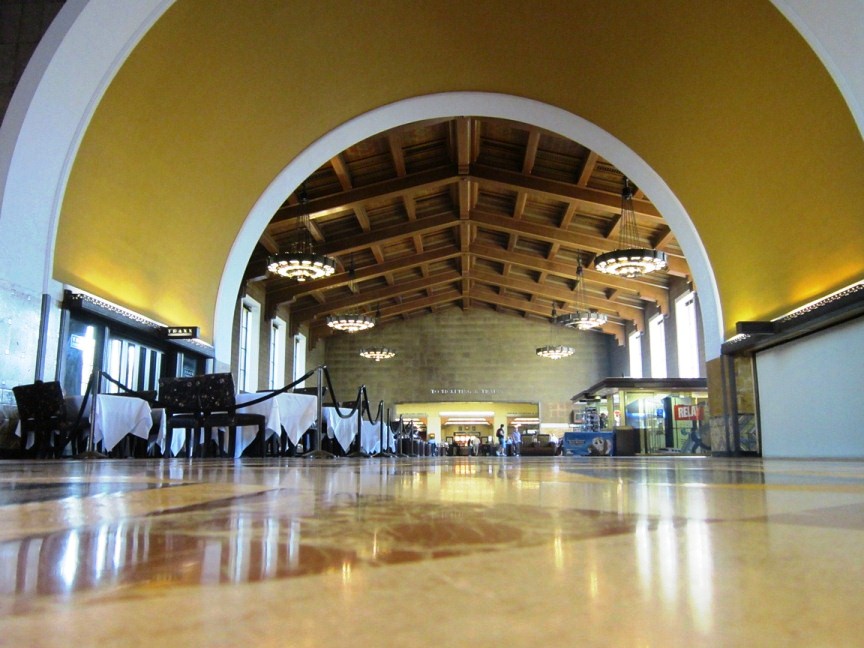 Two areas stood out to me on my visit; the first was main building's interior, which was part of the original construction. It had wood panel high ceilings, marble floors, and art deco styling. The other thing was the outside and surrounding areas, which were palm trees backed and had gardens and fountains; you might even forget that you are in Downtown LA. Along with these areas, there are garden patios on either side of the waiting room and a restaurant as well. According to many online sources, parts of the movie Blade Runner were even filmed in this waiting area, which was made to seem like a police department from 2019.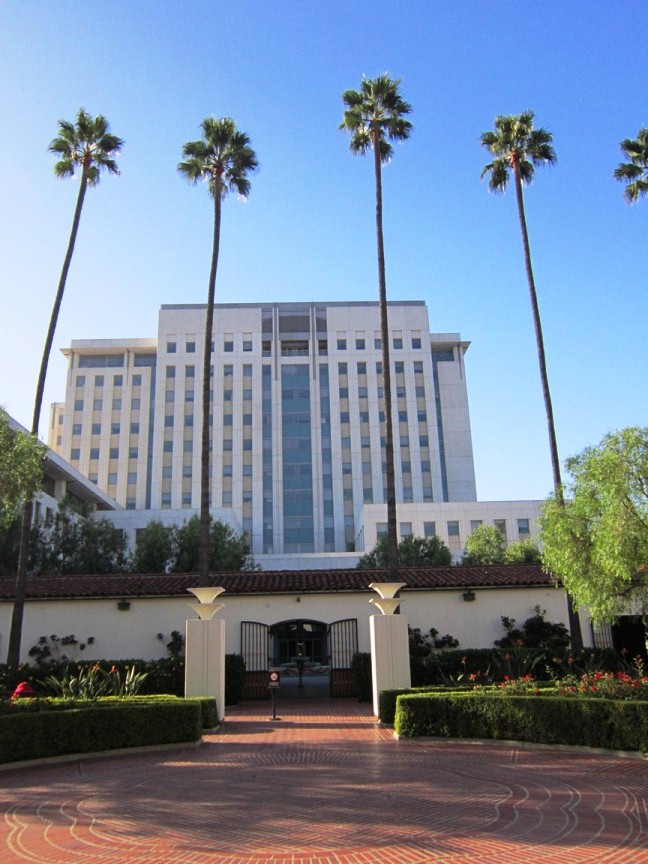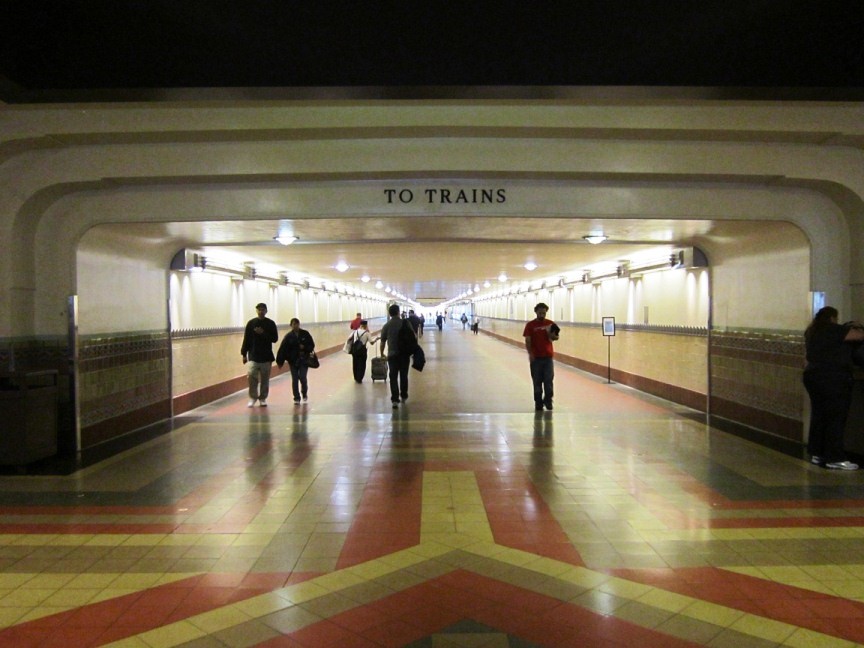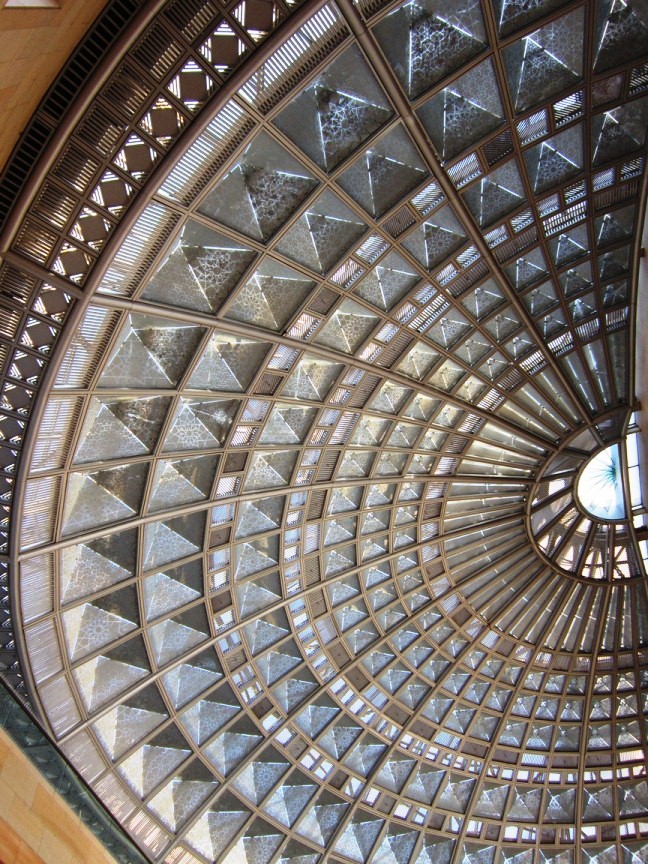 If you have never been to Union Station, I would recommend you make the trip. There is so much history and beauty in this area that I am surprised more people from LA do not take the time to come and enjoy it. I would love to hear your views on this area, so make sure to leave them in the comments. Also, be sure to check out my definitive guide on riding the Metrolink around LA as well.