Pie Not: Aussie Style Bakery with Meat Pies (Closed)
This location closed in 2019.
I stumbled on the place entirely by accident; I was heading to Sidecar Donuts but forgot that it closed at 4 PM, so I just went into the spot next door and to my surprise, it was an Australian meat pie shop that was utterly fantastic. I was not sure what a meat pie was before I came in, but I would put it in the realm of a pot pie but not as liquid of a consistency. We were advised to pick up the pies by hand to eat them, and it was much easier and less messy then I anticipated. Here are all the details on the strange and pleasant spot.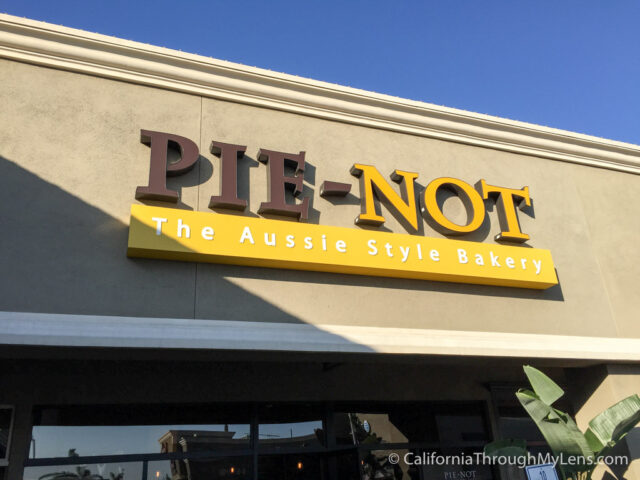 Details
Hours: 7 AM – 9 PM, seven days a week

Cost: $6.50 for a pie

Location: 270 E 17th St #17, Costa Mesa, CA 92627

Information from my visit in 2016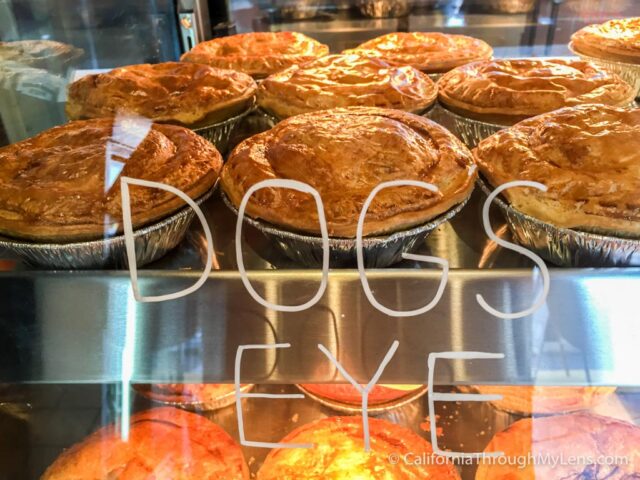 The interior of the shop is just a small counter that you order from with no interior seating. The pies are presented much like a donut shop in a glass case, and the workers there were happy to walk me through all of the options. The options ranged from lamb, chicken, and beef to even gluten-free and vegetarian. I settled on the beef and went with one called the drunken cow, which was braised sirloin steak with red wine sauce, roasted garlic, pearl onions, and thyme.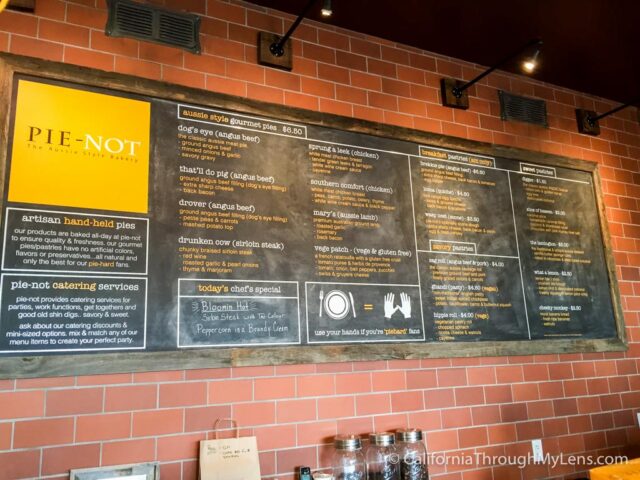 The Food
Drunken Cow – A delicate puffy pastry with a fantastic taste that is rich but not too rich. The meat is juicy and packed with flavor, and it has an excellent sweet taste from the wine reduction with a hint of roasted garlic. I enjoyed it.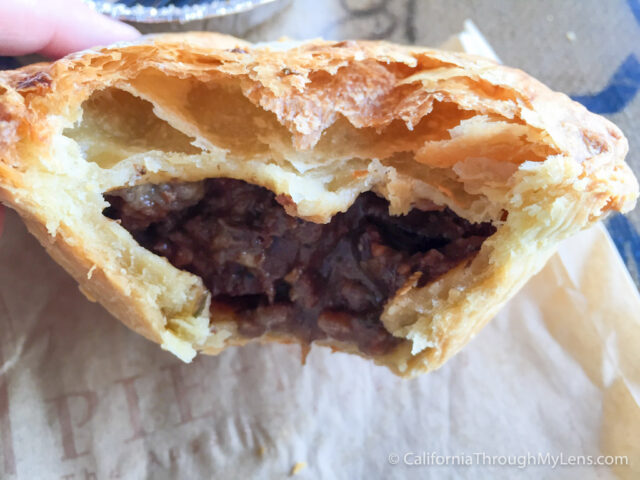 Lemon Bar – The lemon bar is super moist with a tart lemon flavor that is fantastic. The treat melts in your mouth, and I get a slight coconut vibe from it as well.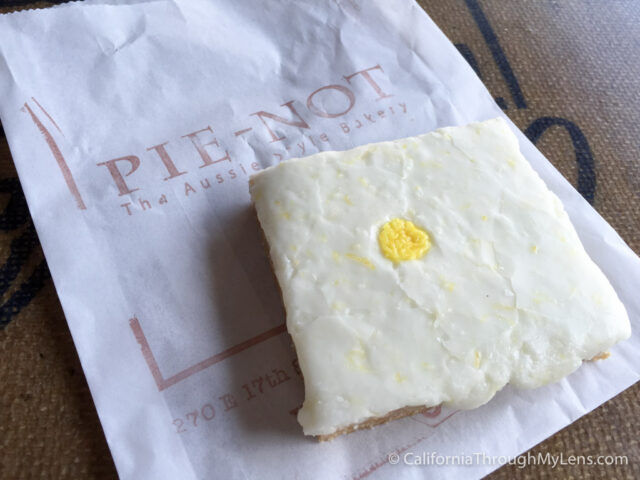 Digger Cookie – An eggless cookie with a flat texture but a subtly sweet taste. It has a molasses type of taste to me, but it is very light. This is a tasty dessert if you are not looking for something overpowering with just a little sweet.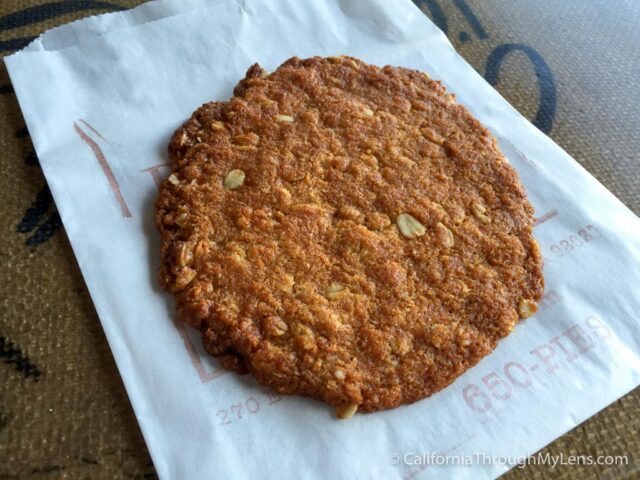 Root Beer – I am not sure how to describe this as it is a lot different than American root beer but in a good way. The flavor is more savory as it tastes like it has a few spices mixed in. They also have ginger beer from the same company that I liked as well. It's funny because the bottle says to hold it upside down to mix the flavor, which is different then I am used to as I would assume it would get fizzy and explode.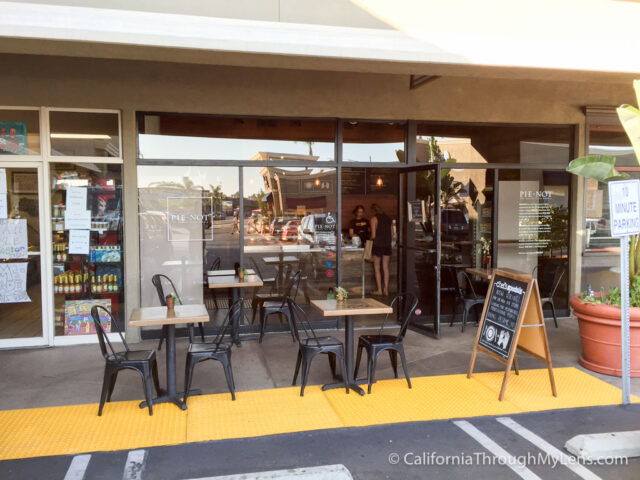 The store was super hot when I went in, but luckily they had a nice outdoor seating area for you to enjoy. All in all, this is a great spot and one that I am happy I stumbled upon. I would recommend it, especially since it is so close to the fantastic Sidecar Donuts. Let me know what you think if you try it.