Mission San Fernando Rey de España in Los Angeles County
As far as California Missions go, Mission San Fernando Rey de España is a great one to visit. It was the 17th mission founded of the 21 Spanish Caliornia Missions, and it has a lot more to see than many of its counterparts. I visited here on day two of my California missions trip, which you can read about here. You can get all the information on this particular mission by reading on in this post.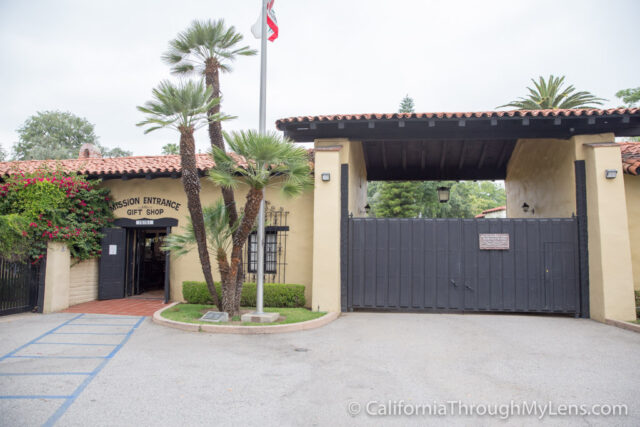 Details
Cost:$5
Location: 15151 San Fernando Mission Blvd, Mission Hills, CA 91345
Information from my visit in 2016
Read about all of the California missions here
Getting There
This mission is located less than five minutes off the 5 Freeway's San Fernando Mission Blvd exit. There is a parking area with lots of parking right next to the mission.
When you arrive, you will walk into the gift shop and pay your fee to access the mission. The gift shop is much like the other missions with lots of trinkets and mission-related items. You will be given a map that recommends a route you should take to visit the mission. I found the route to be great as it took you in logical order through the mission and provided background on what you were seeing. Here are some of the main things you will see.
Museum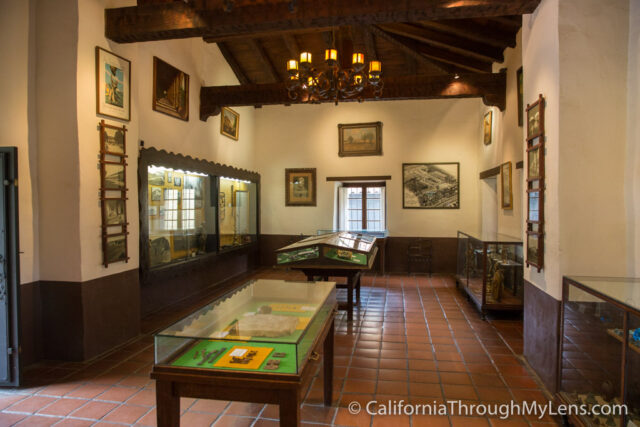 The museum here is one of the highlights, as there are a lot of unique artifacts on display.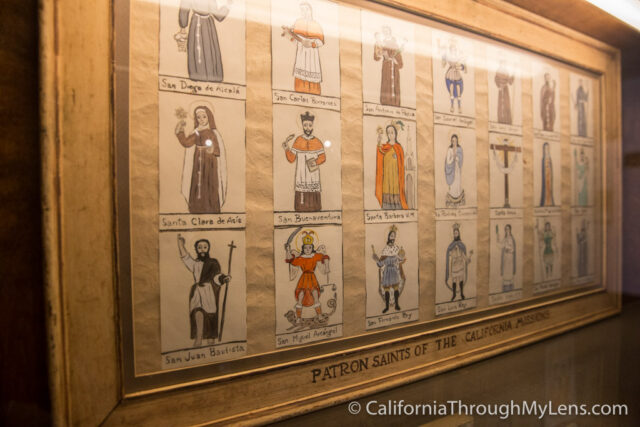 As I was wandering around, I kept seeing beautiful pieces in many of the main rooms, and the museum is one of the main reasons I recommend visiting this mission.
Mayordomo's House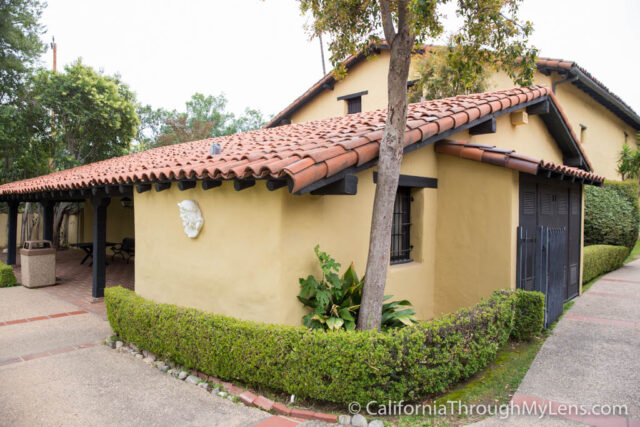 This house belonged to the foreman of the mission ranch. It has been recreated to look like how it would have at the time, and it is really well done.
Convent Building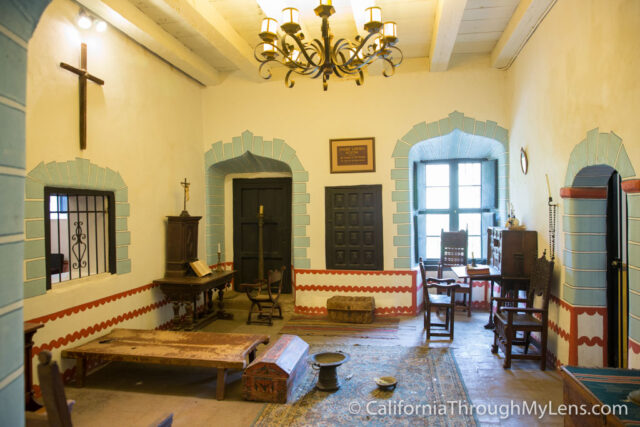 This building is where much of the art mentioned above is housed. There are many rooms full of all sorts of unique pieces, and it is a lot of fun to walk through.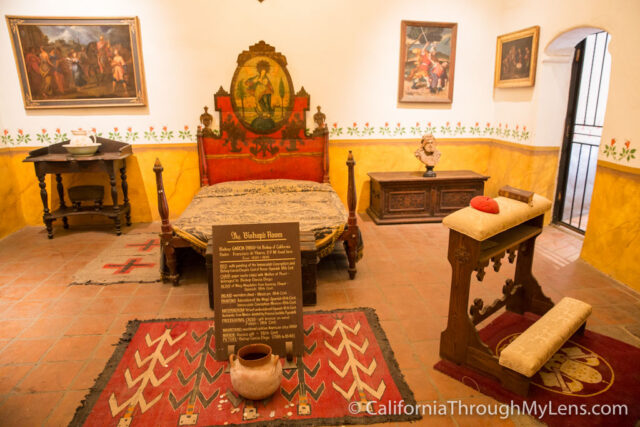 This area also houses replicas of many of the different living quarters that were at the mission.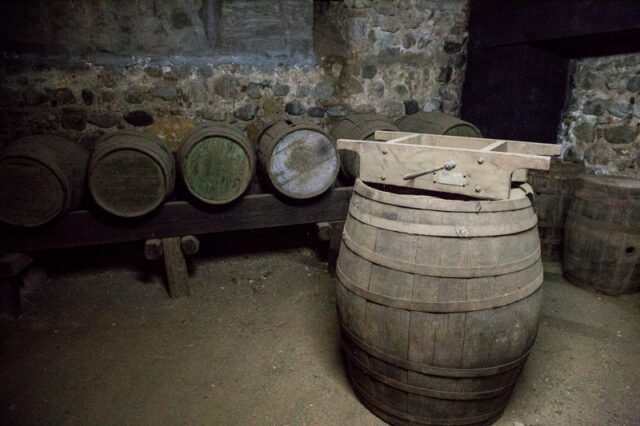 They also have a full wine cellar, which was one of my favorites parts. You can walk down into it, and even though it is pretty gloomy, it is still epic.
Madonna Room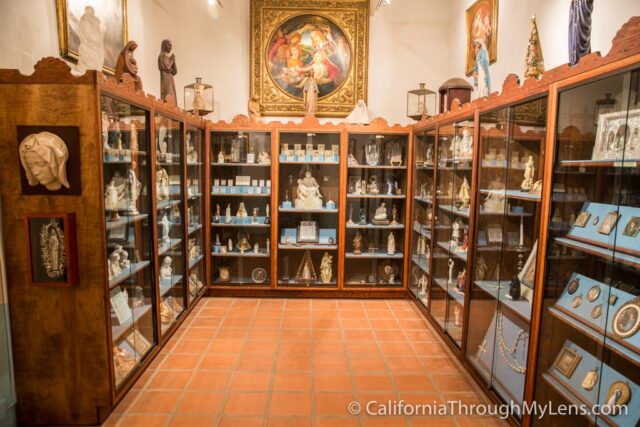 The Madonna Room is part of the Convent Building as well and is one of the main attractions at the museum. The room is full of several hundred plaques, paintings, and depictions of the Blessed Mother. It is unique to see.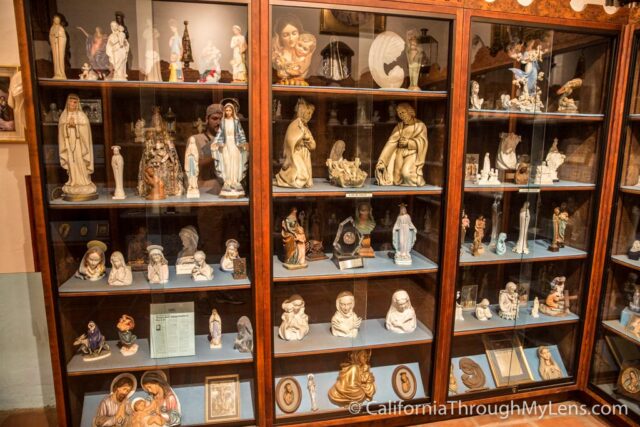 Statue of Fray Fermin Francisco De Lasuen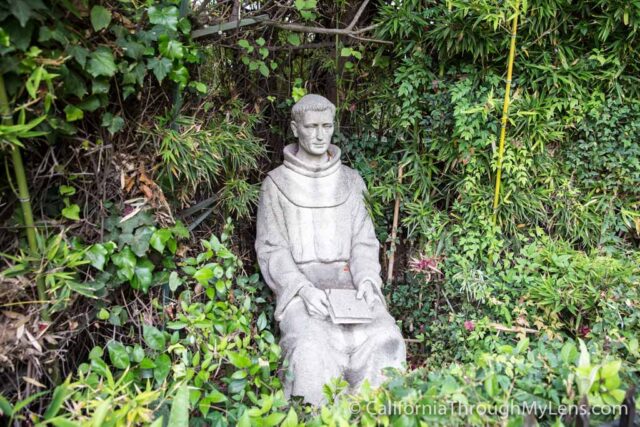 Father Lasuen founded this mission and so there is a statue in the garden dedicated to him. He was the president of California missions for over 18 years.
Chapel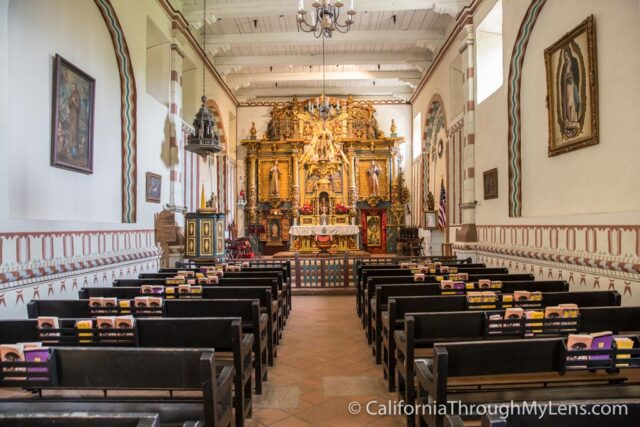 This church has been recreated to look exactly like it initially did. It has a large ornate altarpiece that is beautiful, and the chapel is very long and could hold a lot of people.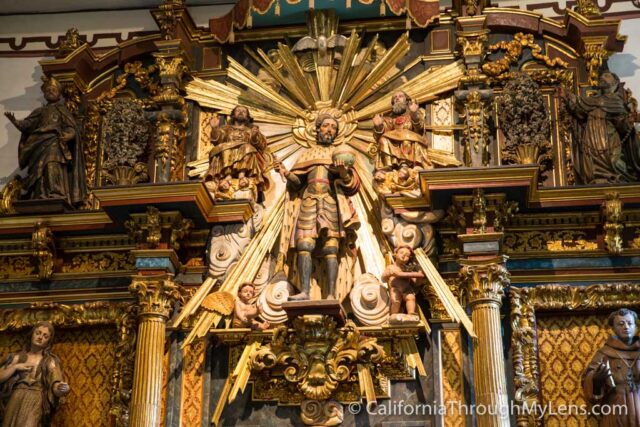 Bob Hope's Grave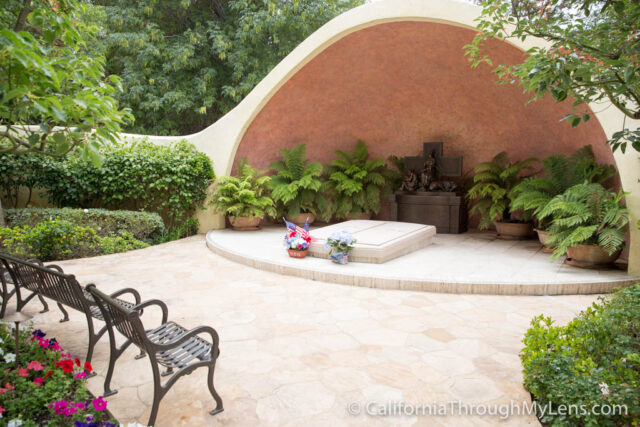 I was perplexed as to why this mission was the final resting place of Bob Hope, but when I researched it online, it was because that is what his wife chose. So when you exit the chapel, you can walk into the Bob Hope Memorial Garden and see his final resting place if you so desire.
Statue of Father Junipero Serra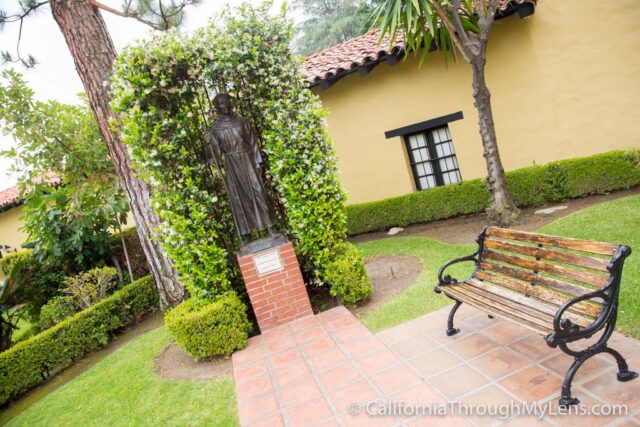 I have found that every mission has this statue, and Mission San Fernando Rey De Espana does as well.
El Camino Real Bell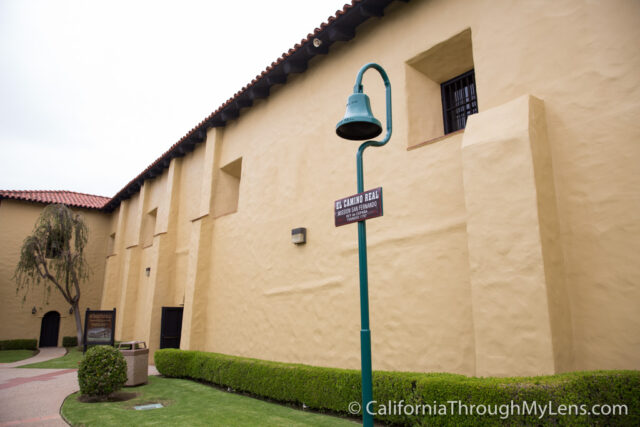 All missions have a bell as well, and it is one of the things I look for when visiting each.
Workshops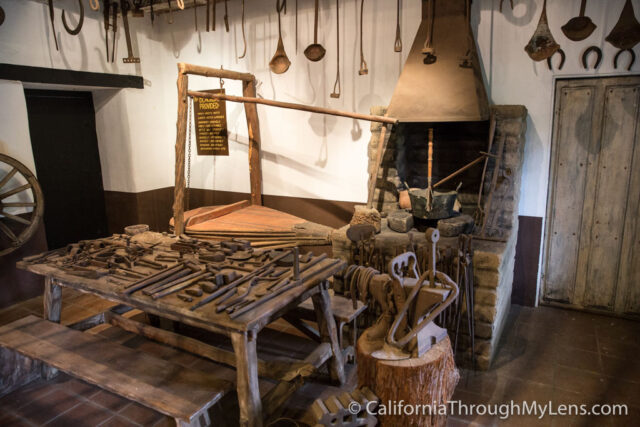 This area has three different types of workshops that were used during the time the missions were thriving. Each shop still has many of the original tools, and it showcases what life would have been like.
Archival Center
I happened to be there during the tiny window of time that this area is open each week. It is a collection of many ancient and historical books which you can browse (they are covered in glass) or which you can set up a time to use for research. It was pretty cool to see.
The Fountain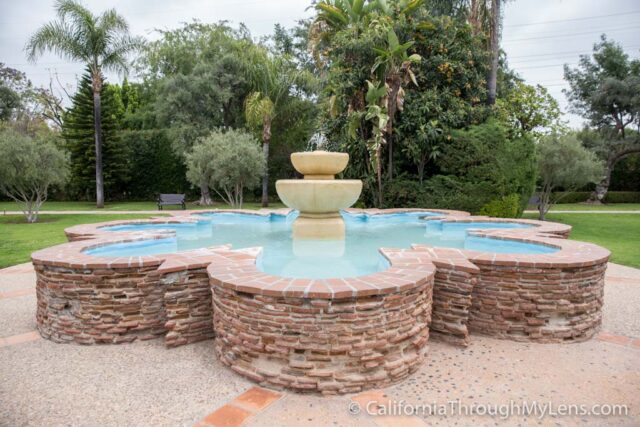 Lastly, there is a big fountain right in the middle of the courtyard, much like many of the other missions. The fountains are another one of the things I seek out at each mission, as it always seems to be placed in a fantastic spot for photography.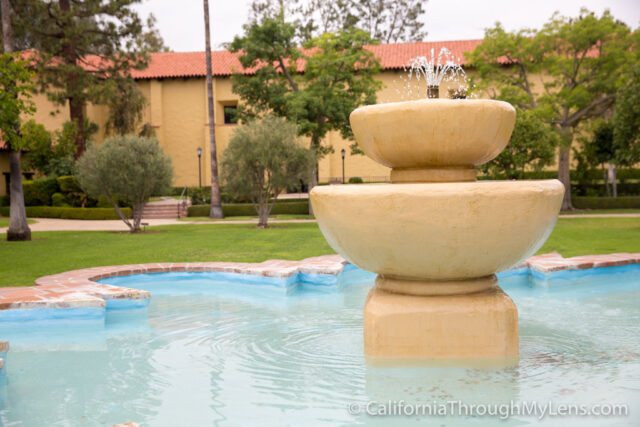 As you can see, this is an excellent example of a California mission. It was my favorite that I visited on day two of my California missions drive, and I highly recommend you check it out if you are looking for a mission with a lot of great history. Read more about my time visiting all of the missions here and the rest of day two of the road trip here. Let me know what you think in the comments.