PokiNometry: Create Your Own Poke Bowl in Anaheim
I am a huge fan of poke bowls, as they combine all of the best parts of a sushi roll, minus the seaweed, in a big bowl for you to eat. When I heard about PokiNometry, which takes that a step further by letting you actually create your own bowl, much like the way you would at Chipotle, I knew I had to try it for myself. Here is all the information.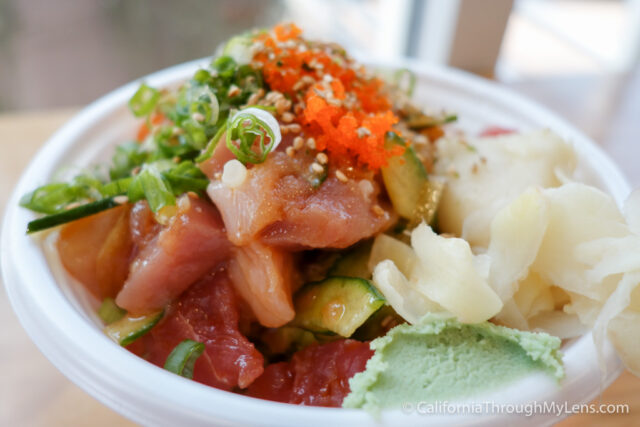 Details
Cost: $8-$12
Location: 184 S Harbor Blvd, Anaheim, CA 92805
Information from my visit in 2016. There are now places like this all over, but this was my first experience with it.
Getting There
Finding parking during the busy lunch and dinner hours is the most challenging part about visiting this spot. There is street parking, but it is often filled. A few blocks down the road, there is a structure that costs $1 for every 30 minutes, and that is where I usually end up.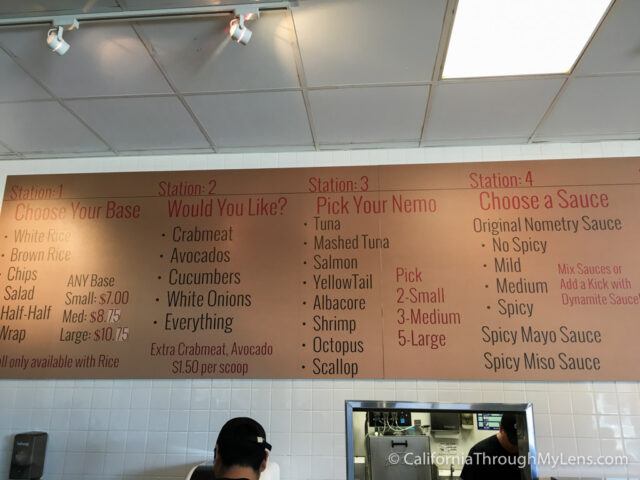 The restaurant itself is located on the corner of Harbor Blvd and Center St, across the street from a Rare Goodwill (fancier Goodwill). The interior is much like other fast-casual places with lots of tables, window bar seating, and a line that wraps around the tables.
I came during lunch, and it was busy. I waited in line for about 15 minutes before getting to the front and starting to create my bowl. You can see how it works in the below picture. Basically, the size just varies how many scoops you get of fish and the base. I went with the medium, and it was the perfect size for me.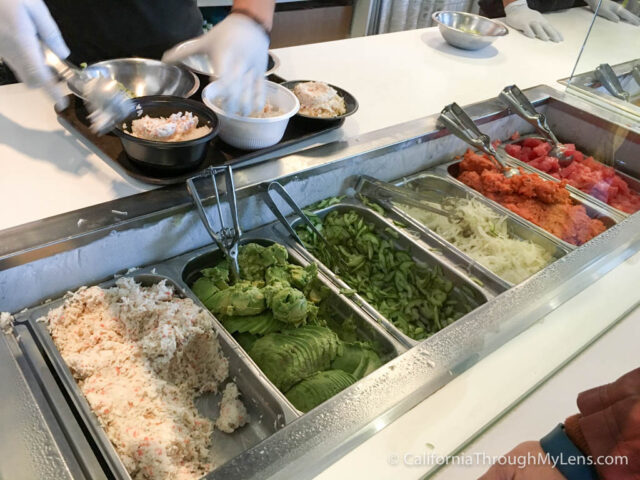 I ended up going with a brown rice base, all of the toppings, then salmon, albacore, and tuna as my fish choice. They put the rice on the bottom then all the other ingredients in a bowl, which they mix by hand with the sauces then put on top of the rice.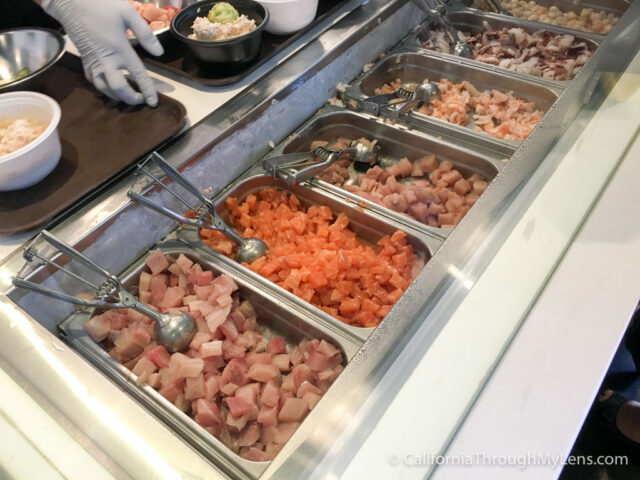 After finding a spot to sit, I dove in and was immediately glad I came. The fish is incredibly fresh, and it melts in your mouth. The sauces they put on the bowls create a legit flavor explosion. It tastes like a deconstructed sushi roll with the fish, avocado, and crabmeat, but without the seaweed paper. I recommend both the spicy miso and the spicy mayo sauces on the side to dip in; both are full of flavor but are actually pretty tasty.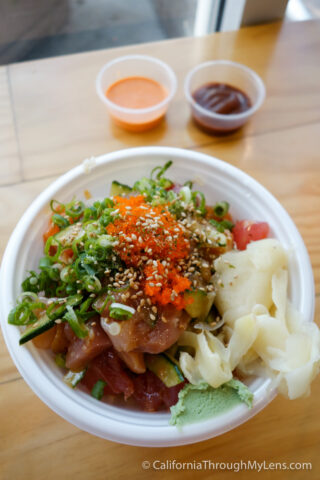 I practically licked my bowl clean here and proceeded to text two friends about how good it was. I can't wait to come back, and I highly recommend you give it a try for a good poke bowl in Orange County.