Best Bridges in CA: From the Golden Gate to Bixby, 15 of CA's Best
As a photographer, my two favorite non-nature things to shoot are trains and bridges. I have written many times about trains here, here and here, but I haven't written about my love of bridges quite as often. Really though, California has some of the best bridges in the United States, with many well-known ones like the Golden Gate Bridge, but many equally awesome less well-known ones like the Goat Canyon Trestle. You can reach some of these bridges via car and others on foot or train, but all of them have a unique charm that should be experienced for the engineering marvels that they are. So here are my favorites, with some notable ones like the covered bridge in Bridgeport left off since I haven't seen it myself. If you like bridges as much as I do, then be sure to leave your favorites in the comments as well.
Golden Gate Bridge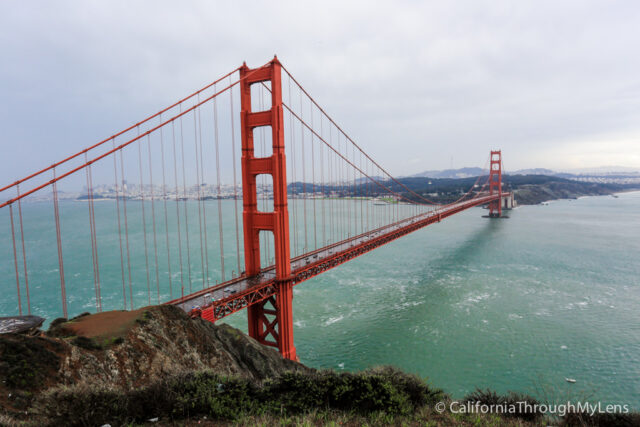 Built in 1933

Length: 8,980 feet

Height: 746 feet
Of course, no bridge list would be taken seriously if it did not include the Golden Gate Bridge. This bridge is one of the most photographed spots in the entire state, and for a good reason. Check out my post about where to see it from here, but make sure to see this one with your own eyes as well.
Bixby Bridge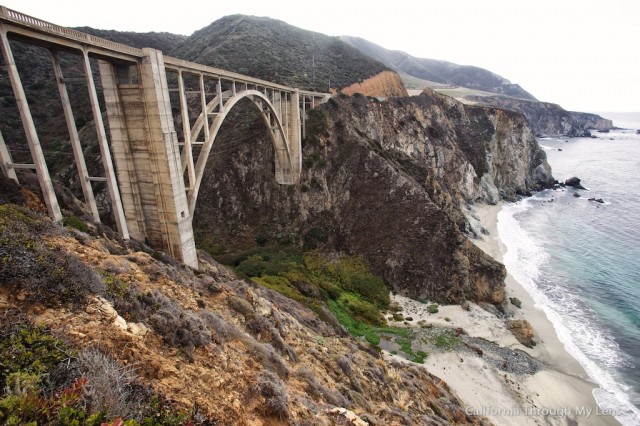 Built in 1931

Length: 714′

Height: 279′
This is my favorite bridge in all of California, as it just has such an awe-inspiring view surrounding the bridge. This bridge is located on historic PCH at the end of one of the most loved sections called Big Sur, and both the water and mountains surround it. Read more about it here.
Foresthill Bridge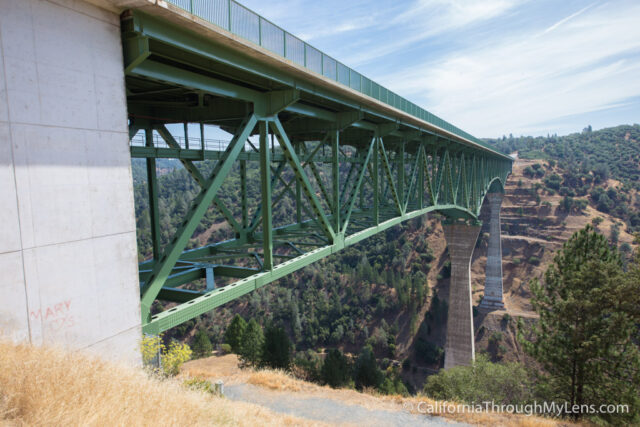 Built in 1971

Length: 2,428′

Height: 522′
The tallest bridge in California, Foresthill Bridge in Auburn is one of those bridges you have to see to believe. The land drops out below you as the bridge crosses it, and it is a fascinating example of human ingenuity. You can hike all around this bridge as well, which makes it even better, read about it here.
Coronado Bridge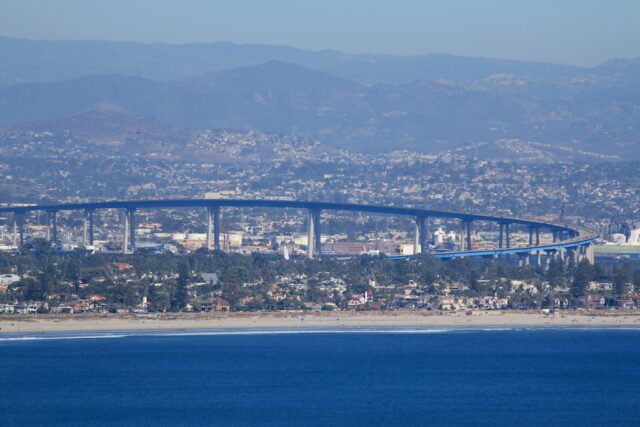 Built in 1967

Length: 11,178′

Height: 200′
This bridge spans the San Diego Harbor and is the connector between downtown San Diego and the peaceful Coronado Island. It is a bridge most Californian's have driven over tons of times but have not stopped to admire. This bridge is concrete and steel, and it can be a little vertigo-inducing as you cross over it.
Big Creek Bridge (PCH)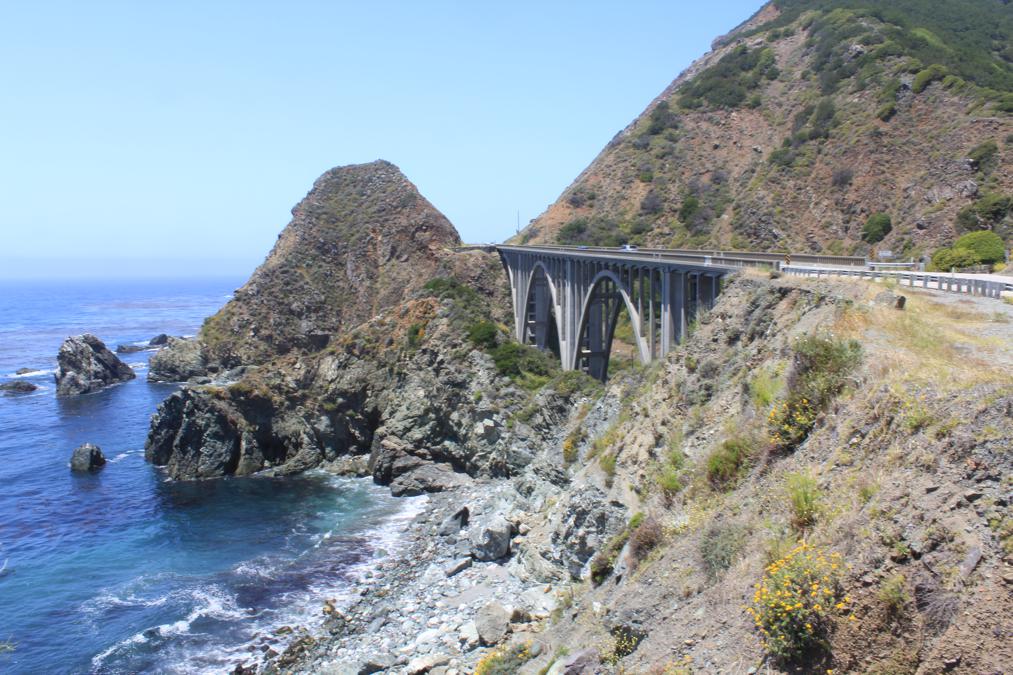 Built in 1932

Length: 495′
The often-overlooked cousin to Bixby Bridge (sometimes people even think this is Bixby Bridge), Big Creek Bridge is equally beautiful, in my opinion. This bridge can be seen from miles away and overs a unique juxtaposition of humanity onto the stark and amazing Big Sur coastline. You can see both while driving Big Sur.
Sundial Bridge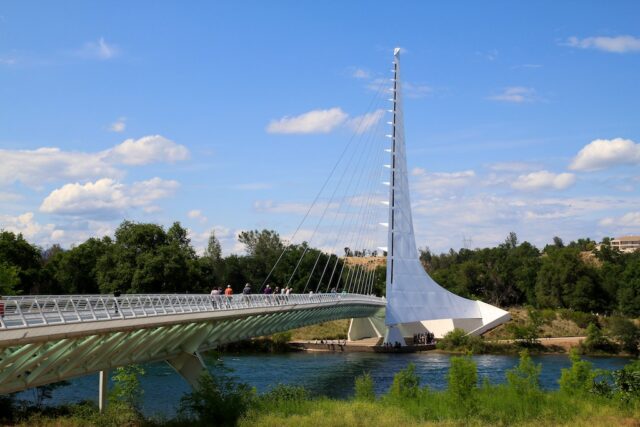 Built in 1967

Length: 11,178′

Height: 200′
As the most modern bridge on this list, the Sundial Bridge has earned its spot due to how unique it is. The bridge is a working sundial that tells the time for the majority of the day. The bridge also never touches the water, to protect the salmon spawning, that in itself is a reason to see it. Read all about the bridge here.
Fernbridge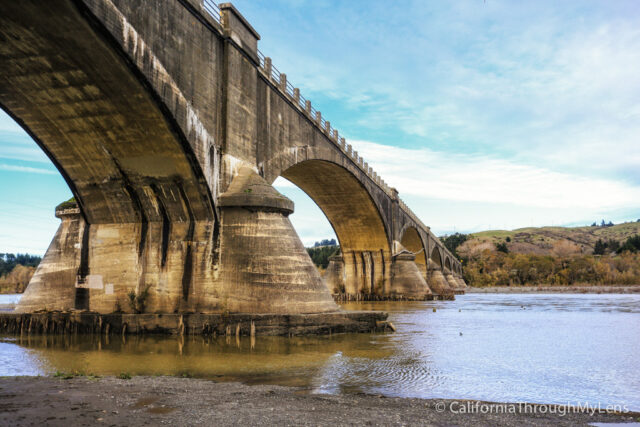 Built in 1911

Length: 1,320'
Another overlooked bridge, just because it is so far up in the state, this is one of the oldest bridges on the list. Built in 1911 it is a massive concrete monstrosity that has to be seen to be grasped. I love this bridge as it is unique on this list, as it is one of the only concrete arch bridges like this.
Bridge to Nowhere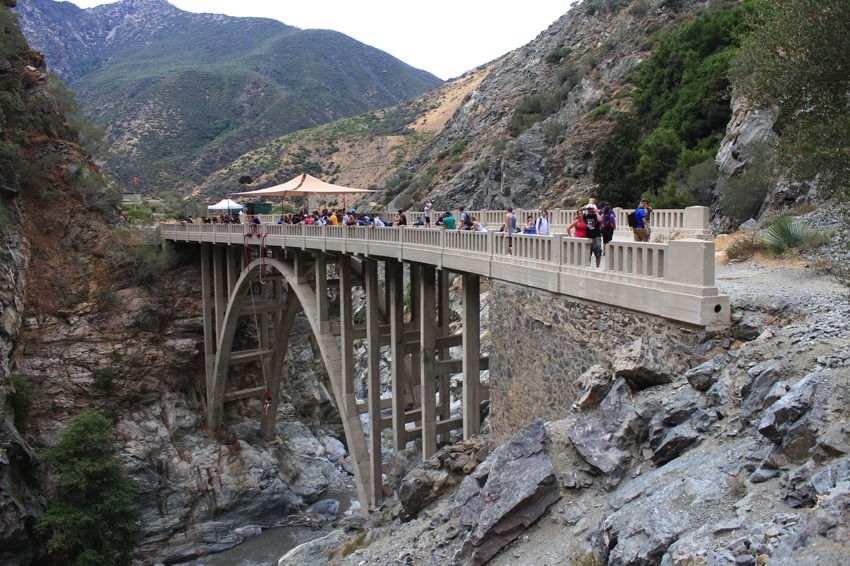 Built in 1936

Height: 120′
The first bridge on this list that you cannot drive to, the Bridge to Nowhere is built in a canyon in Southern California. This concrete arch bridge was part of a failed road construction project, and all that is left is this bridge, 5 miles away from the closest road. Now people bungee jump off of it as well, you can read about it here.
Cabrillo Bridge
Built in 1912

Length: 459′

Height: 121′
While not as visually appealing as many of the other bridges, at least to me, this historic San Diego pedestrian and car bridge is a fun concrete bridge to see on a visit to El Prado. This bridge has large arches and spans over the freeway below.
Colorado St Bridge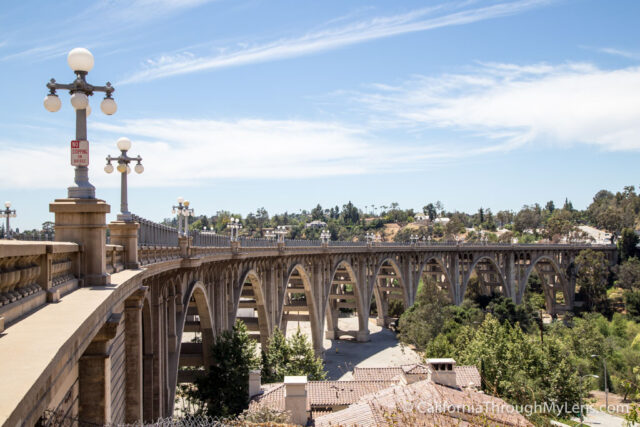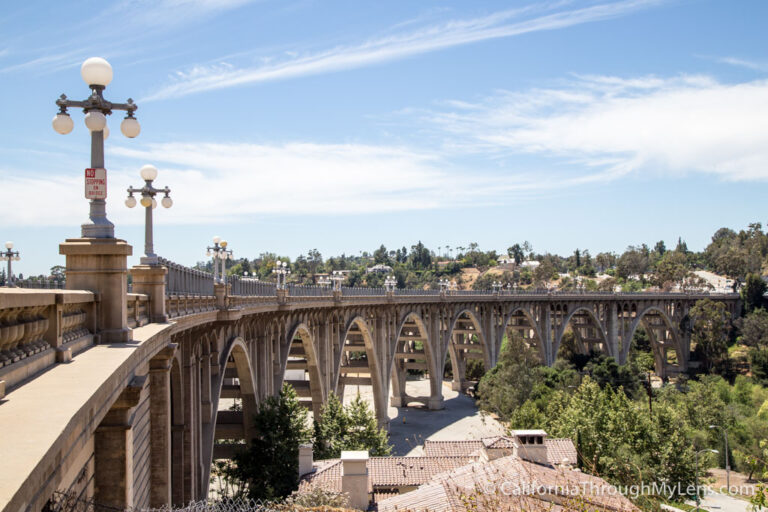 Built in 1913

Length: 1,486'

Height: 144′
Another historic concrete arch bridge on a list that has a lot of them. This bridge has a special place in my heart, as I grew up driving past in on the way to LA and have stopped to walk along it many times. The bridge itself is one of the longest concrete arch bridges in the state, and I would encourage you to explore it, you can still drive across it or park and walk across it. Read more about it here.
Tower Bridge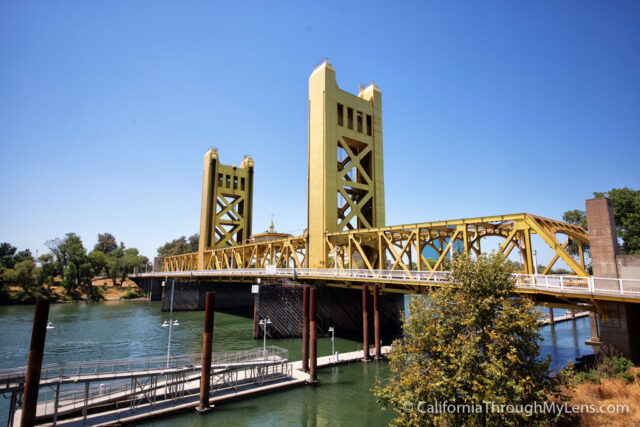 Built in 1935

Length: 737′

Height: 161′
Sacramento's beautiful yellow lift bridge stands alone as one of the only lift bridges on this list. This bridge is a famous spot for photography as it is unique in its resemblance to the famous Tower Bridge of London. There are a lot of great bridges in Sacramento, but this is my favorite.
Rainbow Bridge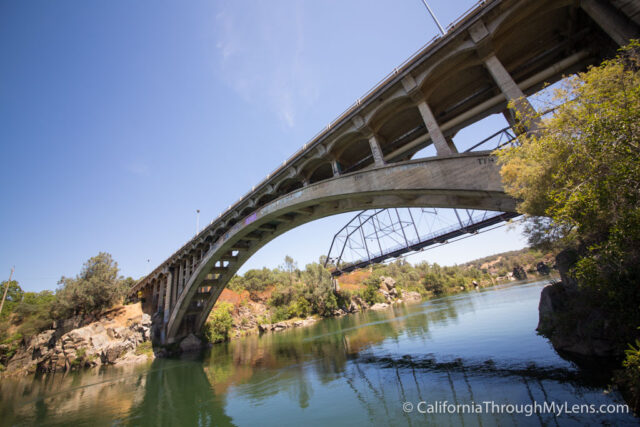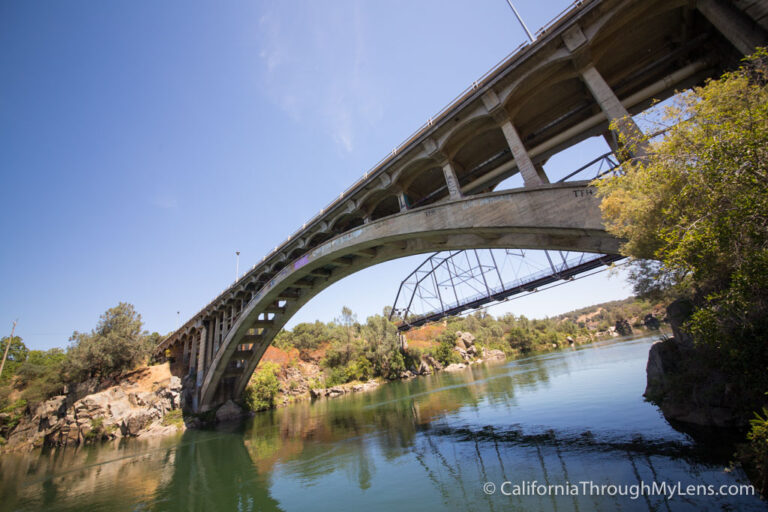 Located right next to the old Folsom Powerhouse, I love this old single-arch concrete bridge. It is overshadowed by some of the other bridges in the area, but it is my personal favorite. You can walk down the small path that runs alongside the road and get up close and personal with it to get views like the above. It is just a fun bridge to see and even take a dip in the water nearby.
Donner Summit Bridge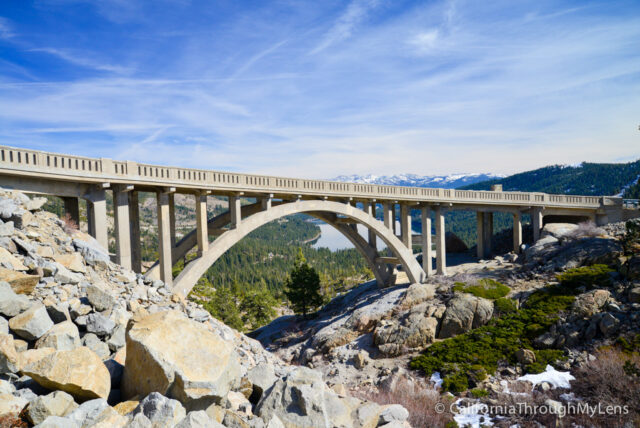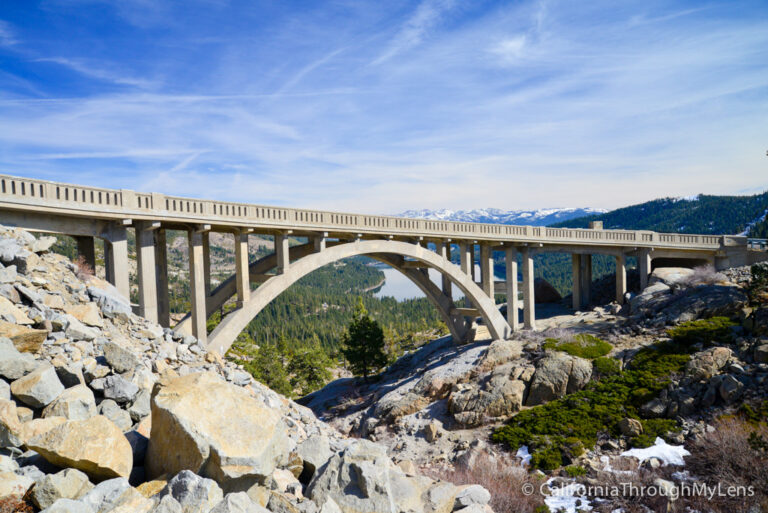 Built in 1924

Length: 241′
Another bridge with a view, this concrete arch bridge at the top of the famous Donner Summit looks down on the Truckee Lake below and is a beautiful spot to even bring a picnic to and hang out by. The bridge was re-done in the late 1990s, but it is still an awesome old concrete bridge that should be seen. Read more about it here.
Pudding Creek Trestle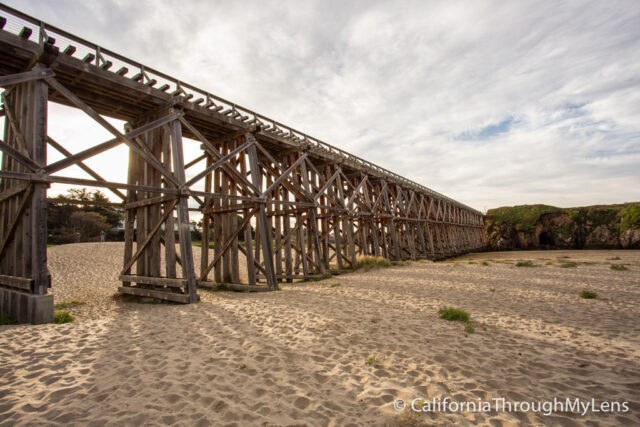 Built in 1916
Height: 44′
Length: 527′
Another of my personal favorites, the Pudding Creek Trestle is an amazing old railroad bridge that has been turned into a pedestrian bridge. Located right next to the famous glass beach, this bridge has been drawing visitors for decades, and it is easy to see why. Read more about it here.
Goat Canyon Trestle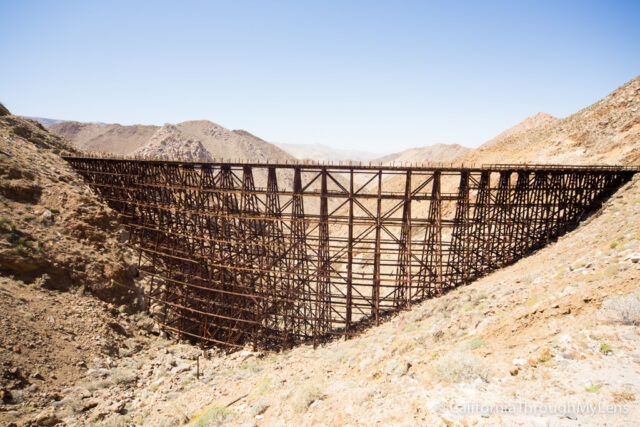 Built in 1932

Length: 600′

Height: 180′
The last bridge currently on this list is the longest freestanding wooden trestle bridge in the world. At over 600′ this majestic wooden bridge is a nod to a time that has passed in which bridges were made of wood. It is majestic to see, but it is incredibly challenging to get to. A DIFFICULT trail accesses the bridge at the end of a four-wheel-drive road. You can read about it here, but for most people, just seeing photos is probably the best option.
So there you have it, my post on the best bridges in California. I am sure I will add a few more to this list as I explore more, but now is your turn to let me know what you think I left off in the comments below.