Colorado Street Bridge in Pasadena
If you are talking about iconic bridges in California, then no doubt the Colorado St Bridge in Pasadena has its place in the conversation. This majestic bridge has been a staple of the famous sister city to Los Angeles for over a century. You can still walk and drive over it to this day. Here is all the information on where to park and see this bridge for yourself.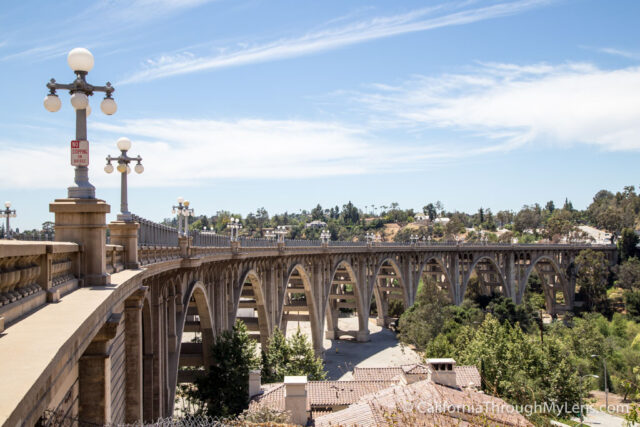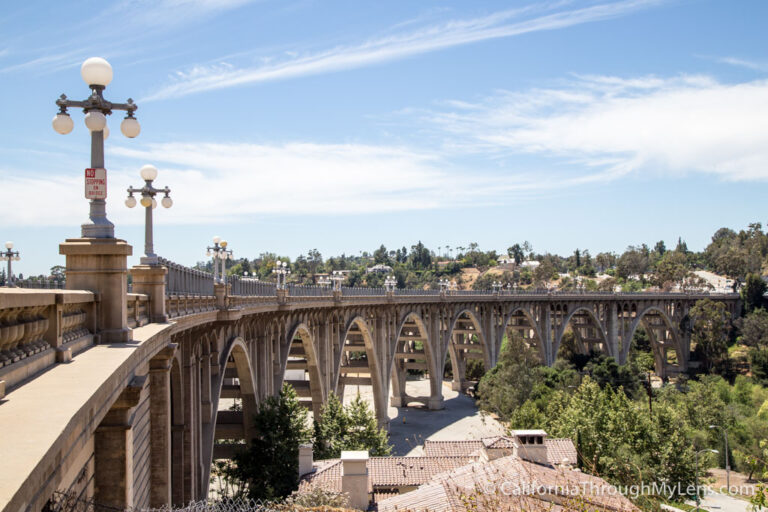 Details
Built in 1913

Added to historic register in 1981

Length: 1486'

As of 2019, the bridge now has a large fence along the top, so it is much harder to photograph
History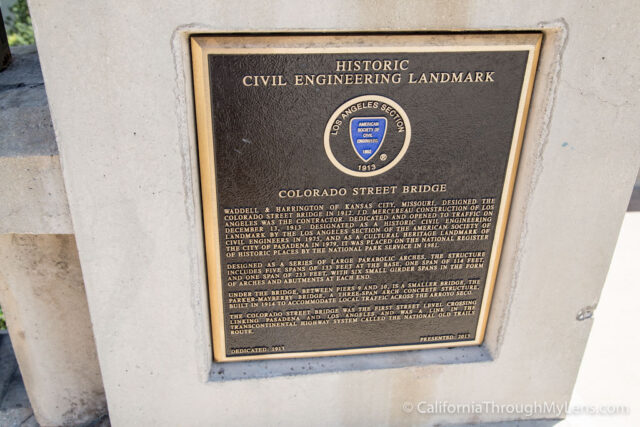 This bridge was built by Waddell & Harrington, a company from Missouri, in 1913 to connect neighboring cities and extend Colorado Blvd. The bridge was closed for four years in 1989 when it was deemed an earthquake hazard, but after a retrofit, it was opened again in 1993 and can be driven over to this day.
By Car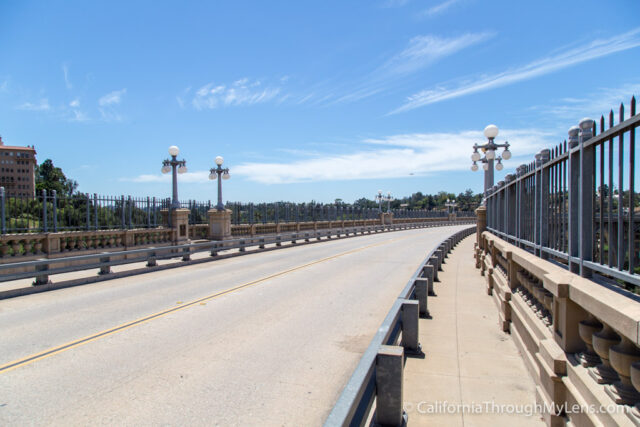 If you want to drive over it, just take Colorado Blvd West from downtown Pasadena and you will eventually make your way over it.
By Foot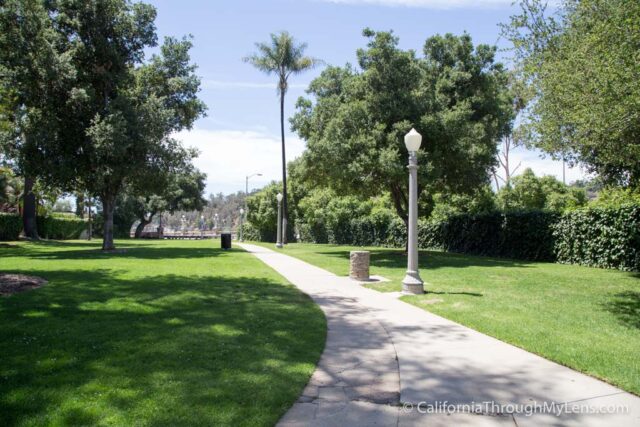 If you want to admire the bridge via foot, which I recommend as it has terrific vintage street lights, then you want to park at the cul-de-sac at the corner of Green St and Grand Ave. Of course, be sure to read the street signs to make sure you do not get a ticket here.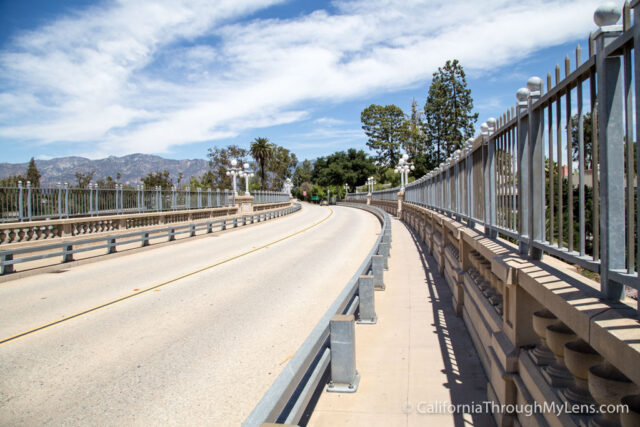 From here, you can walk along the cement path, which will quickly take you to the bridge. The bridge itself has a small pedestrian path on both sides that will let you walk along with it. Note that this area now has a large chain fence along the side of the bridge as well.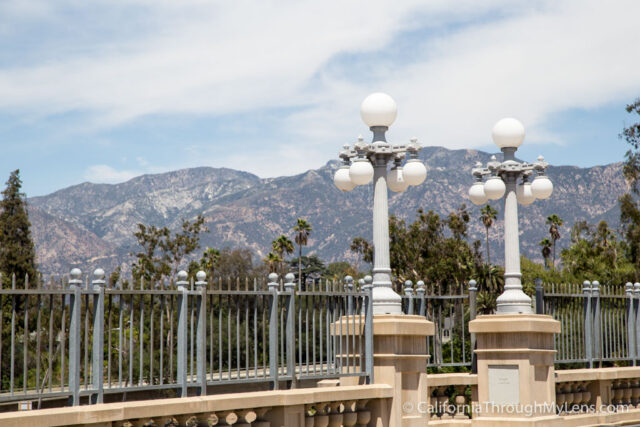 I would recommend walking to the end, taking in all the beautiful street lights and views, then safely crossing and walking back on the other side.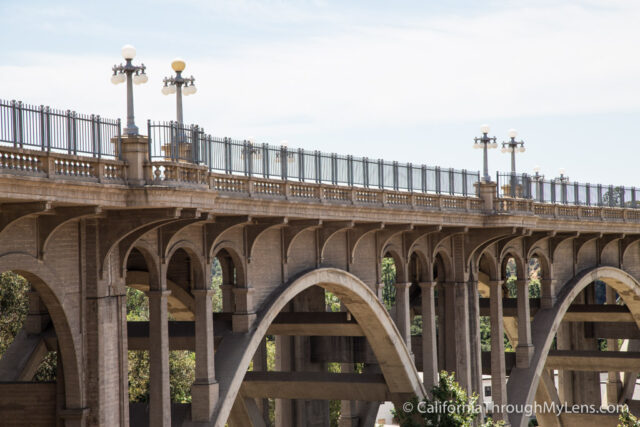 From the northeast corner of the bridge you can walk out on a dirt path to get an amazing view of the bridge in its entirety, which I highly recommend. This view allows you to see the fantastic concrete arches that span the bridge and make it a focal point of the city.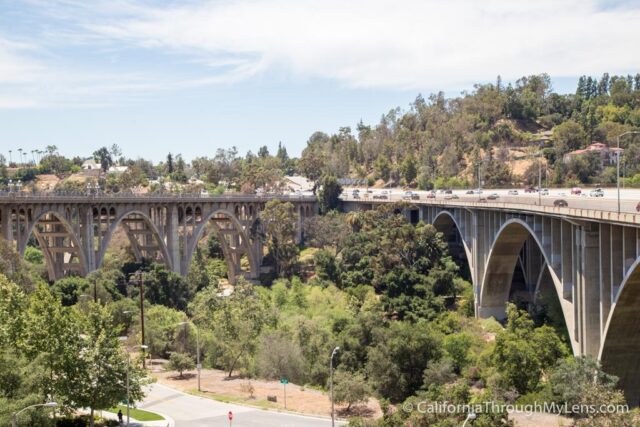 Side note: I do not recommend crossing the street while on the bridge as it is hard for cars to see you and is dangerous.
After finishing exploring the bridge, you can make your way back to your car. I recommend heading to downtown Pasadena and walking around as well. There are plenty of great restaurants and shops to explore in this beautiful city. Plus, you can go to the city hall and see the fictional spot of Pawnee in the show Parks and Recreation. Check out all of my favorite California bridges in this post here and let me know what you think in the comments below.