Little Ethiopia in LA, Rosalind's & How to Eat Ethiopian Food
A couple of years ago, I had the opportunity to go to Ethiopia on a mission trip. It was a great experience in a beautiful country that I grew to love. One of my favorite things about Ethiopia was the unique food that they have, full of spices, meat, and a unique pita-like, spongy bread called injera. After coming home, I have started to seek out restaurants that specialize in this exceptional food and have shown others what it has to offer as well.  Since Los Angeles is a melting pot for all sorts of ethnicities and people groups, it would only make sense that they would have an area dedicated to Ethiopia, and this area is aptly called Little Ethiopia.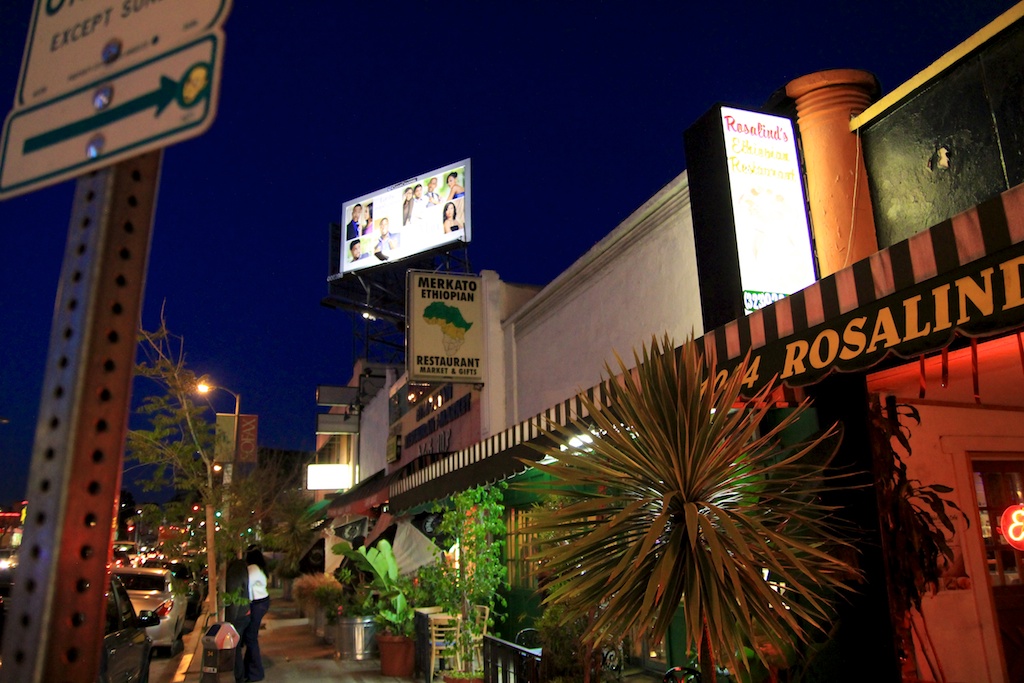 Little Ethiopia
Located off Fairfax and the 10 Freeway, this area has at last seven different Ethiopian food places right next to each other. The area is a little shady at night time, but it is a great place to experience your first time eating this unique food. My favorite of the restaurants in Little Ethiopia is Rosalind's, but you can't go wrong with trying any of them as they all make the same type of food.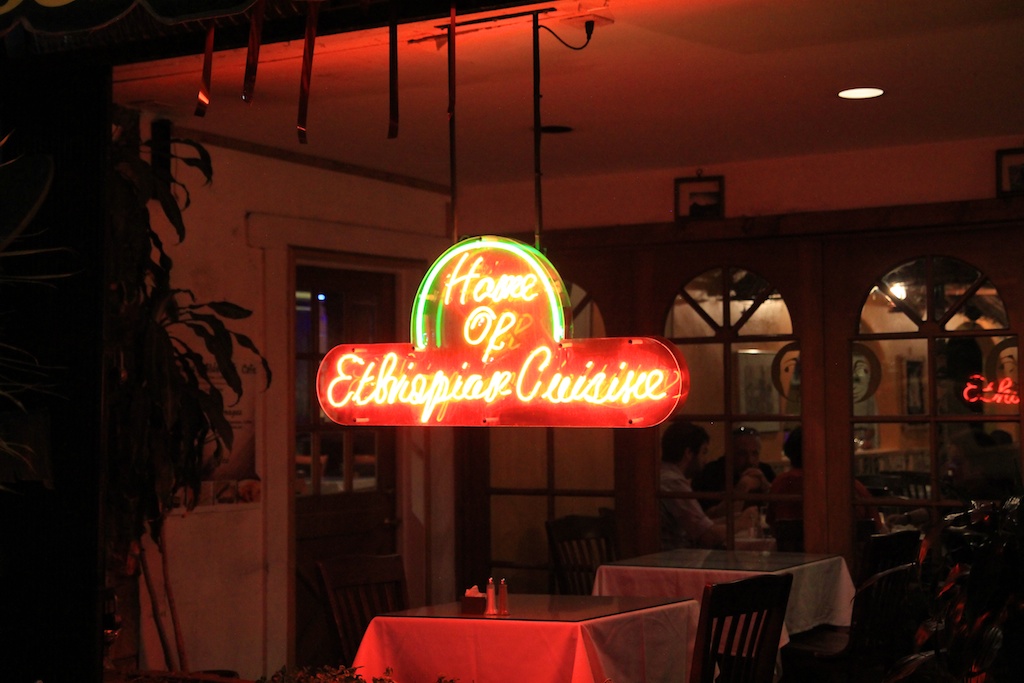 What is Ethiopian Food
When you order Ethiopian food, you need to know beforehand that the food that is meant to be shared. Most often, people will order the meat sampler and the veggie sampler when they go, and this will cost around 30-40 dollars but can easily feed four people. The food is brought out on a huge plate that is set in the middle of all the people eating.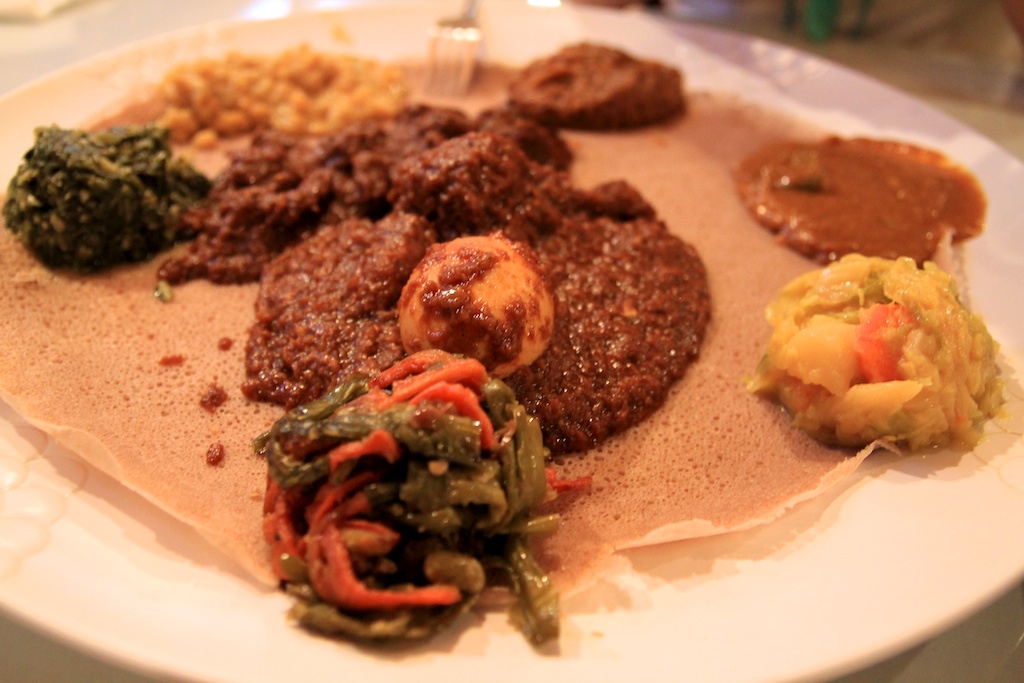 The base is injera bread, which is a spongy bread that has a unique and mildly sour taste, then each of the different types of food are put on top of the injera in a circle like manner.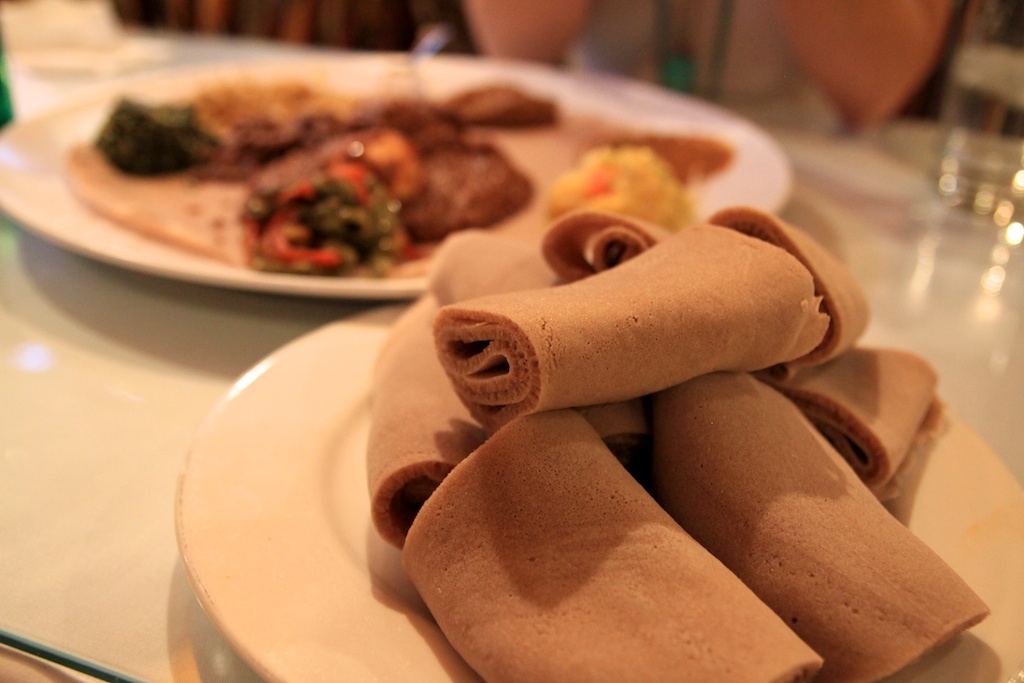 I love injera, and most people I have taken warm up to it fast. If you are adventurous, also try the honey wine, which is an alcoholic beverage with a strong honey taste. Do not order kitfo though, as it is raw meat; you can see me eating it in Ethiopia here.
How to Eat Ethiopian Food
Eating the food is an experience the first time, but this series of pictures will show you how.
First, you pick up the injera.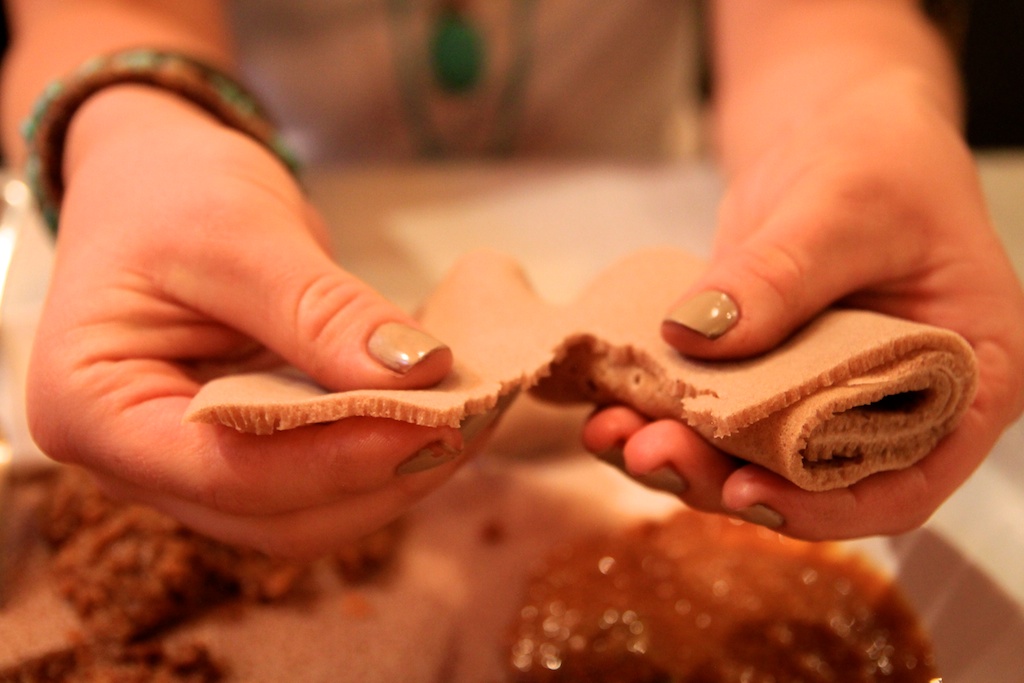 Then you tear off a piece about the size of a couple of fingertips.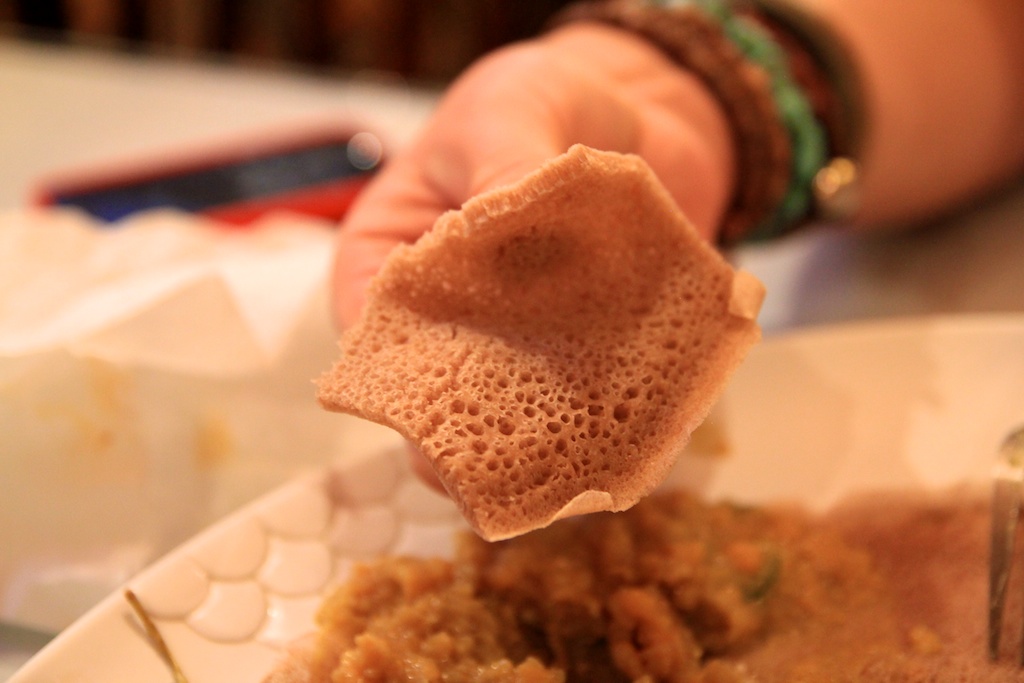 Holding it in one hand, you dip it into the food you are trying and pinch it together to grab the food.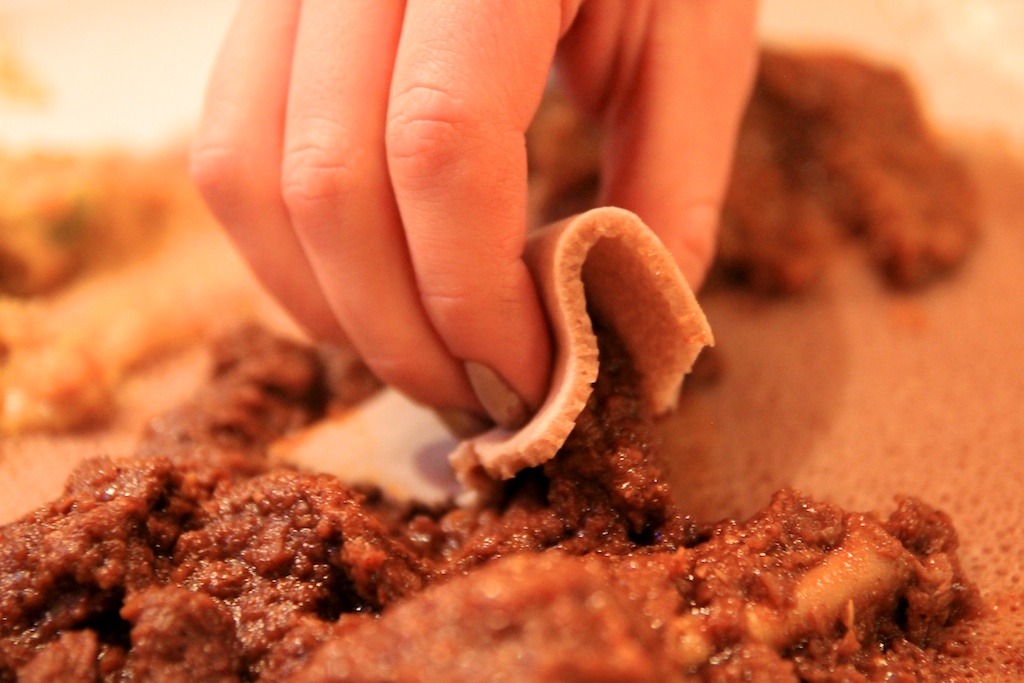 Throw the whole thing into your mouth and repeat.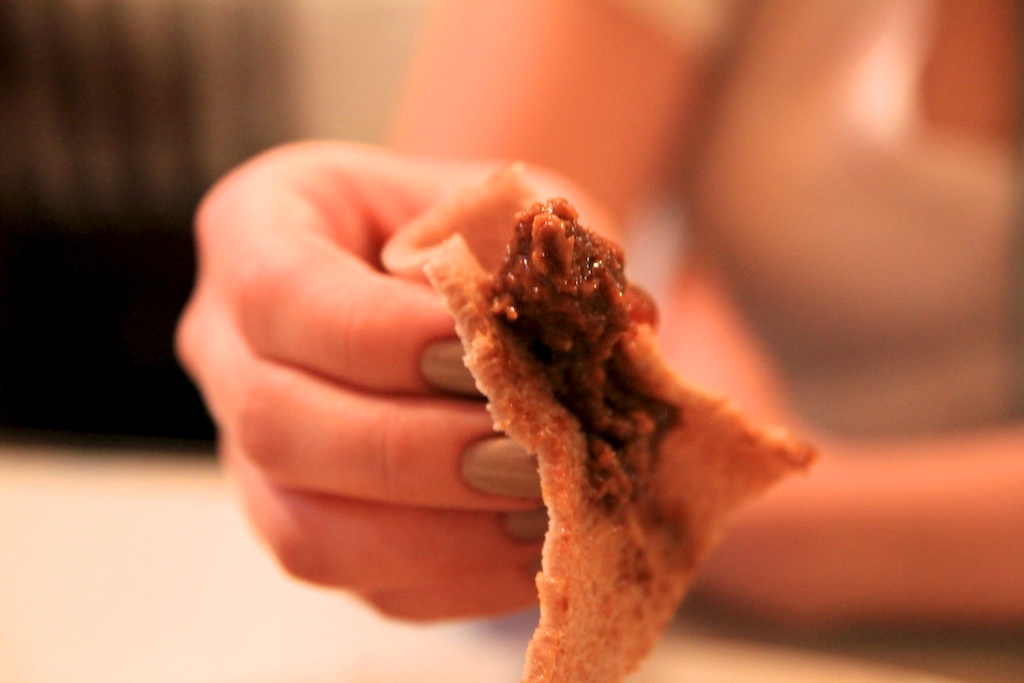 You will not be given silverware as the food is meant to be eaten with your hands in this type of community setting. Eating with the injera will fill you up pretty fast, and I have rarely seen a group of people take down the whole plate.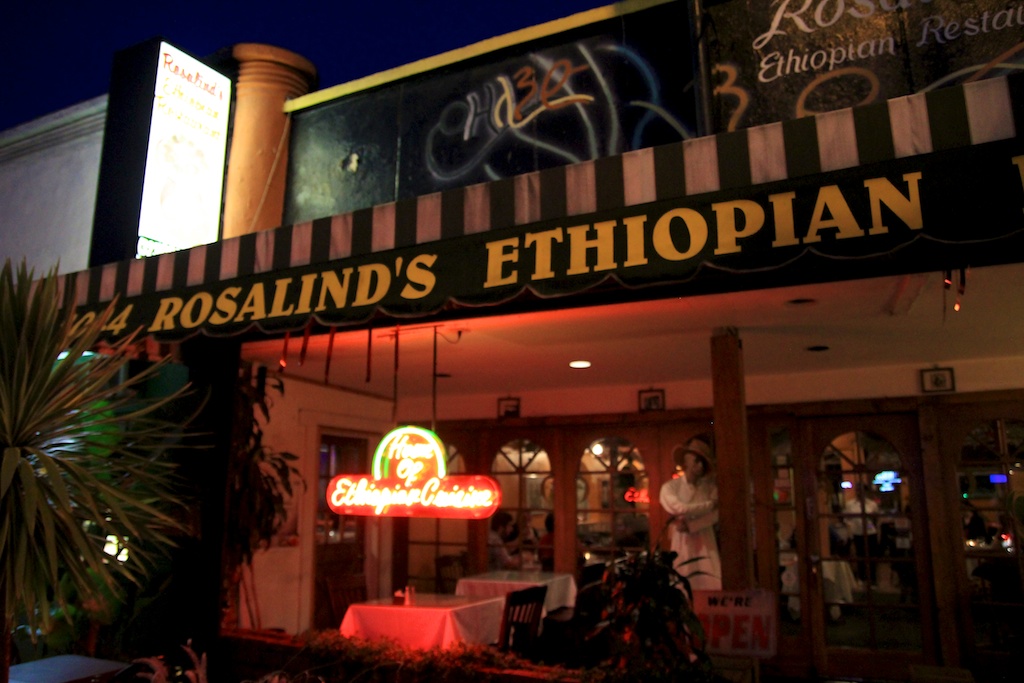 So there is your introduction to Ethiopian food. I hope this blog made you want to try it as I do think it is excellent; you probably only want to eat it if you like being adventurous though. Check out Little Ethiopia in Los Angeles and pick your favorite one, or go to mine (Rosalind's). Let me know what you think in the comments.