LA Coroner's Gift Shop: Skeletons in the Closet (closed as of May 2019)
Yep I did it. I went to the LA Coroner's gift shop called Skeletons in the Closet. I even took Amie along with me, and though she wasn't super excited to go, she enjoyed it. Yes, it is located in the coroner's office of LA, and yes, it does sell nothing but weird crime scene and coroner related merchandise, but it has been attracting visitors from all over the world in its 19 years of existence. They also have tens of thousands of people on their catalog mailing list. So check out the photos or go in person if you have been desperately searching for that perfect chalk outline beach towel (their top seller). Update 2019 – Unfortunately, this is now closed.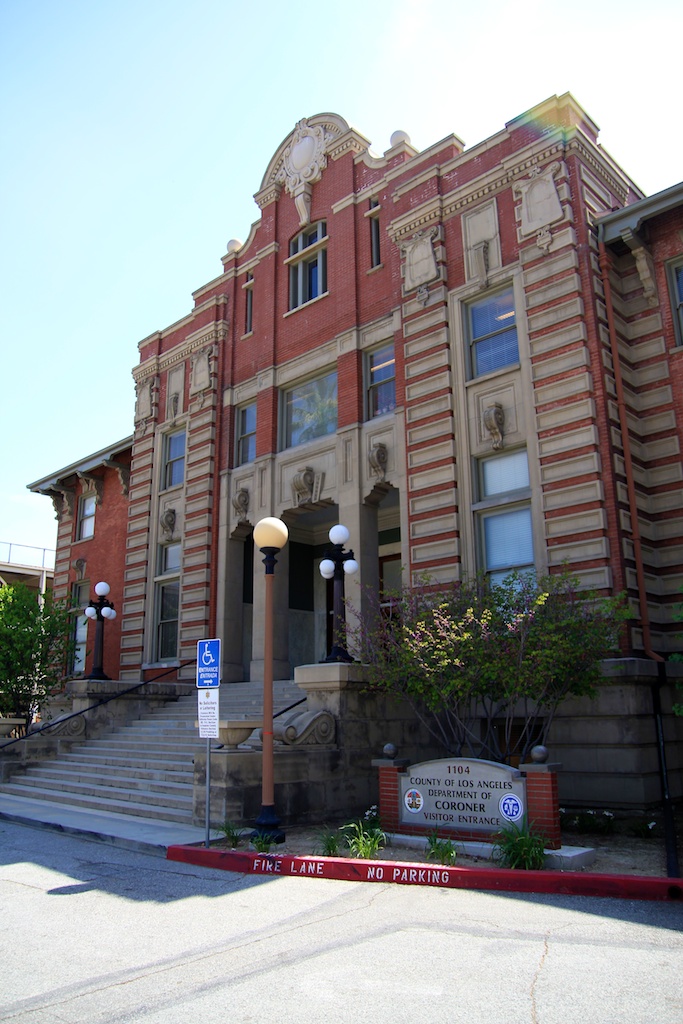 The store has been in existence for almost 20 years, and in that time it has gathered a pretty large following and been moved right into the principal office of the LA Coroner. When I was there on a Friday morning, there were three other people there as well, one who was spending over 100 dollars on merchandise. They sell everything from shirts and crime scene kits to full-scale body bags, body outline notepads, and beach towels.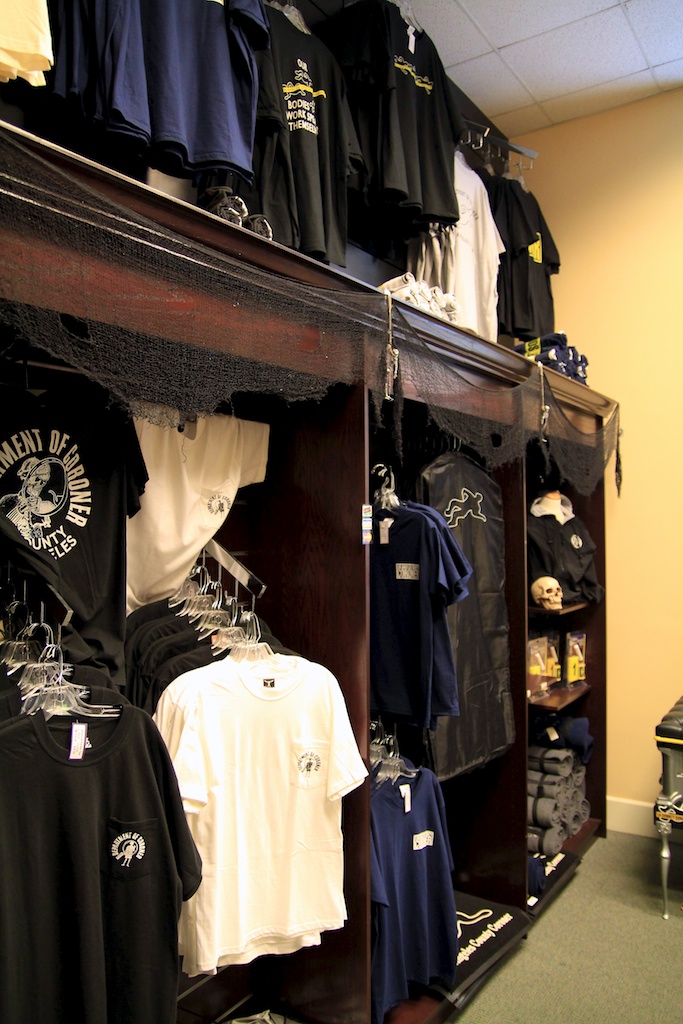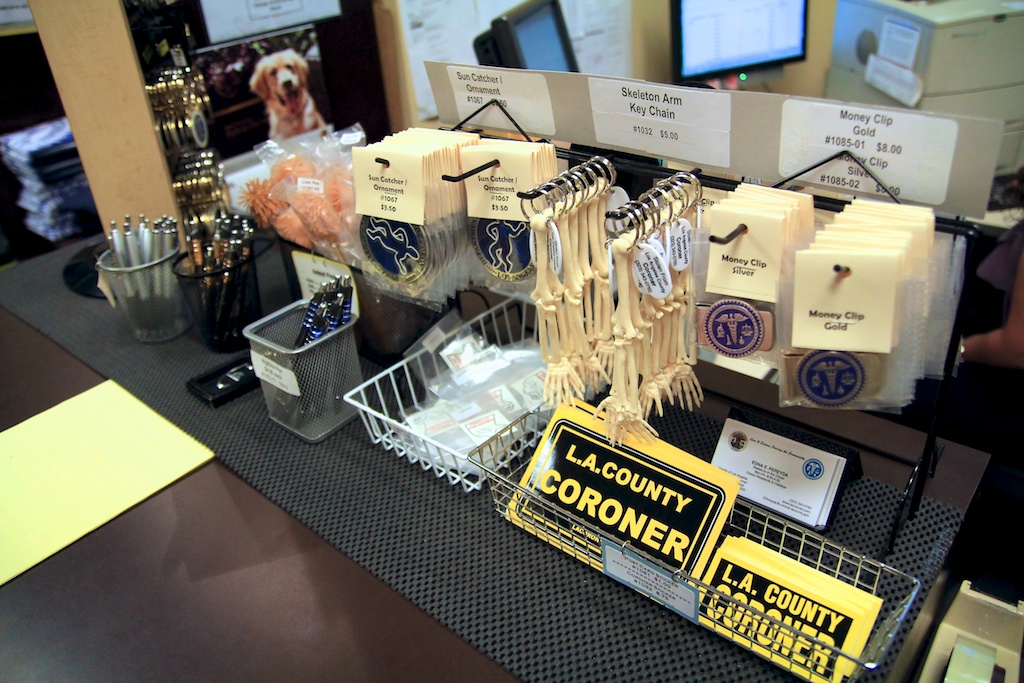 The store owner told me that spending over 50 dollars is not outside of the norm and that they have people come from all over the world to see what they have to offer and to bring something back (especially their towels). For a store that can't be more than 25 square feet, this is a pretty impressive achievement. There is almost no mention of the store anywhere on or around the building; there is simply a door with small letters that states gift shop when you enter.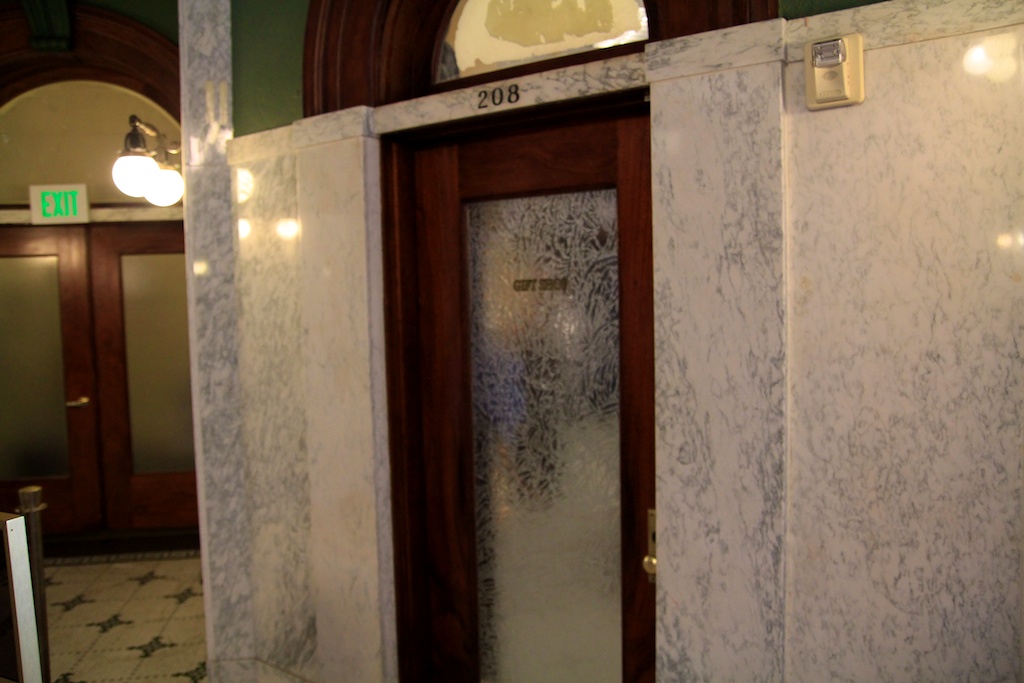 Another thing that sways many purchases is that all of the proceeds go to anti-drunk driving programs for youth, which makes it a lot easier to splurge on some of the crazy items, and their prices are pretty low. The best part about the store is that they don't take themselves seriously. I think they are well aware of how ridiculous it all sounds, and they use that to their advantage with signs saying, "Checks accepted with two forms of ID or dental records."
It is a unique experience, but probably one for those with a darker sense of humor. I didn't leave empty-handed, I invested one dollar in a nice new pen. Check out the rest of the pictures and get directions below if you want to check it out for yourself.