Medieval Times: Dinner & Jousting for the Whole Family in Buena Park
Disclosure: The general tickets were provided for me. I paid for the upgrades and all the additional expenses. All opinions are my own.
Medieval Times is a dinner theater in Buena Park that features a nightly show where there is jousting, fighting, horse tricks, and even a falcon that makes an appearance. It was one of those places I went to a couple of times growing up but didn't think I would enjoy as an adult. I went again on a whim though, and boy was I wrong. Medieval Times is spectacularly awesome, and even in 2017, it is a fantastic night out. Here is all the information.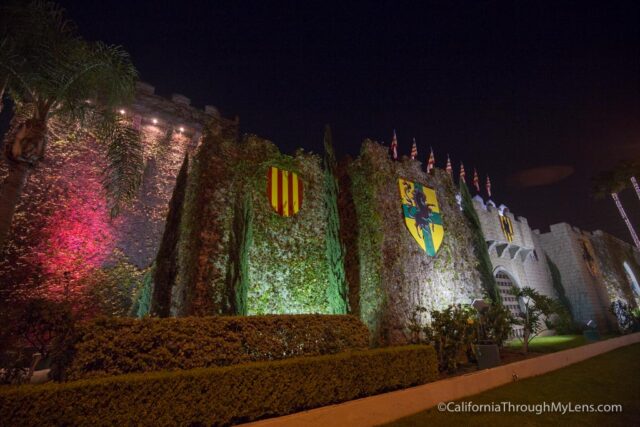 Details
Cost: ~$60 – $75, free on your birthday with a paying guest though (as of 2017)
Nightly at 7 PM but reserve in advance
Location: 7662 Beach Blvd, Buena Park, CA 90620
This information is from my visit in 2017
Getting There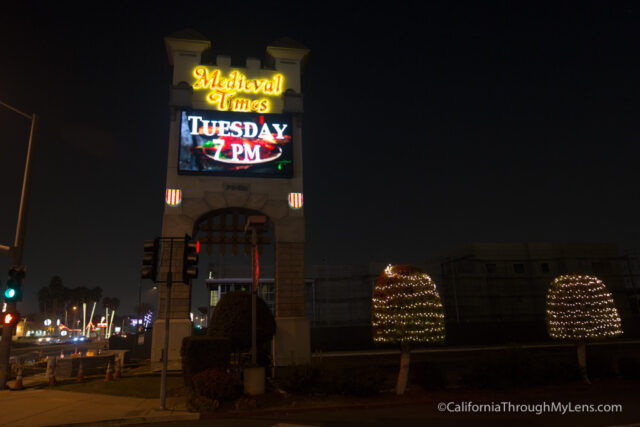 Medieval Times is located right off the 91 Freeway at the Beach Blvd exit. After getting off on the exit, you will drive under the freeway and then see the castle about a half-mile down on the left. There is a large parking lot behind the castle, and it is free to park for the show.
The Castle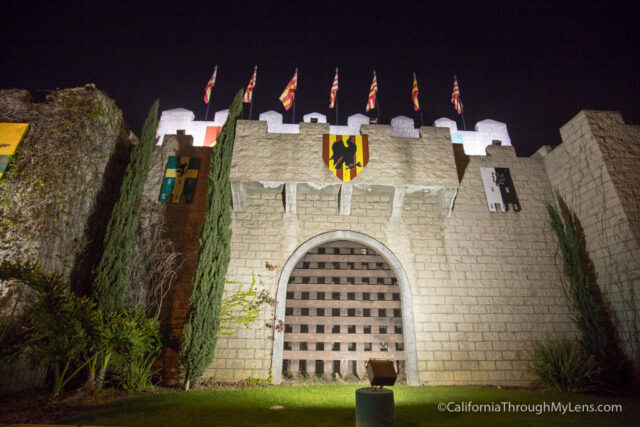 After arriving for the show, you get checked in and are whisked away into a magical and medieval world. The people great you with "My Lord" and "My Lady," and everything is just the right amount of cheesiness to be fun.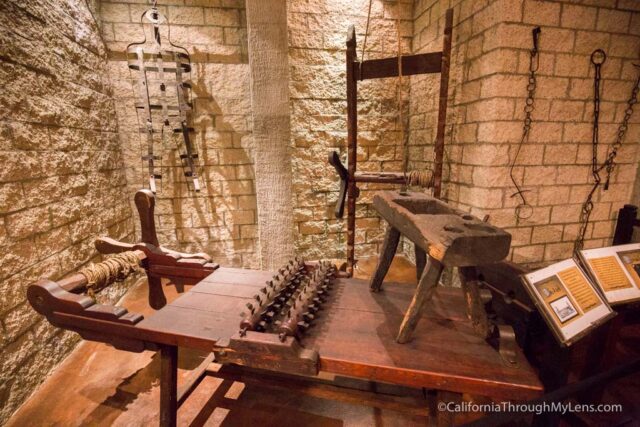 Upon entering, you can pay an additional $3 to access the small museum of torture they have there. I was early, so I paid the extra fee. I am not sure why it is extra, but at least it was not a lot.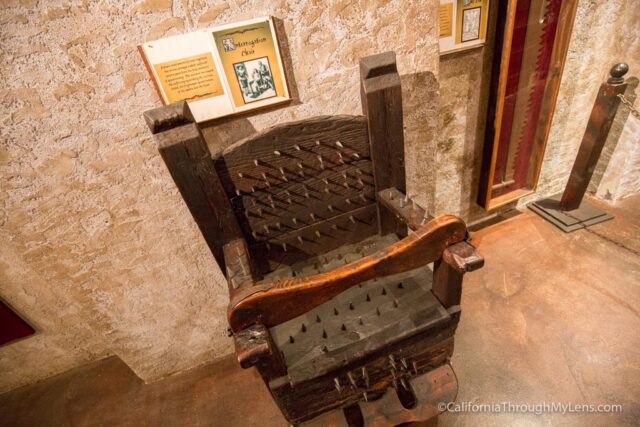 The small room holds over a dozen Medieval torture devices, and I have to say they were pretty grotesque to read about.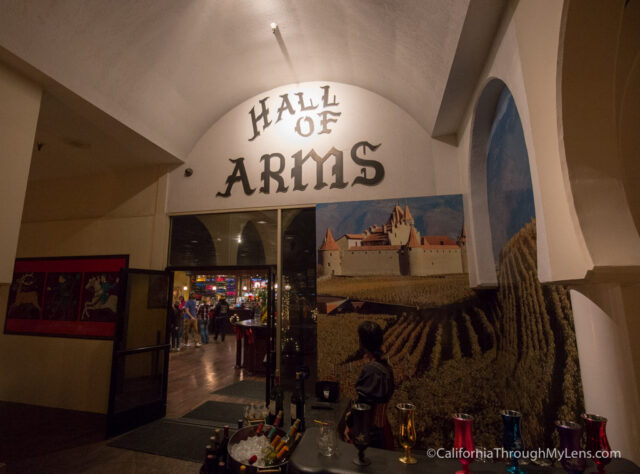 From there, I headed into the lobby to explore before the show.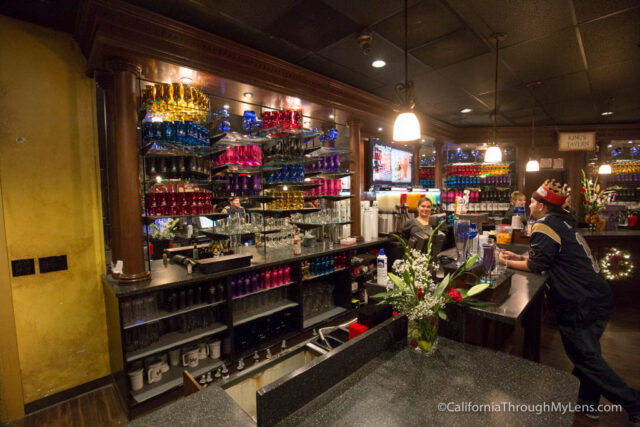 There is a full bar if you want to get a drink and a store where you can buy all sorts of crazy souvenirs for the show.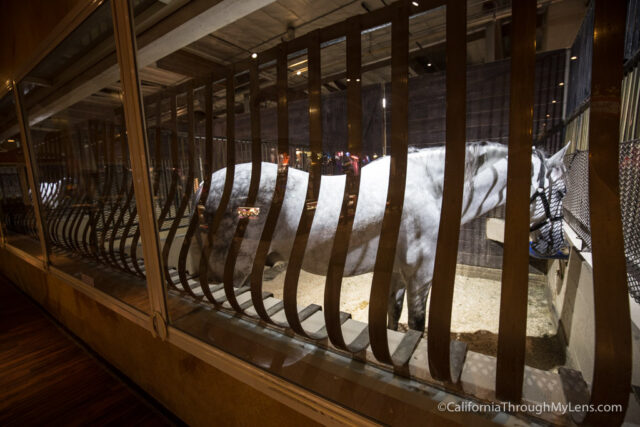 In the back, you can see the horses in their pens, which I thought was a neat touch.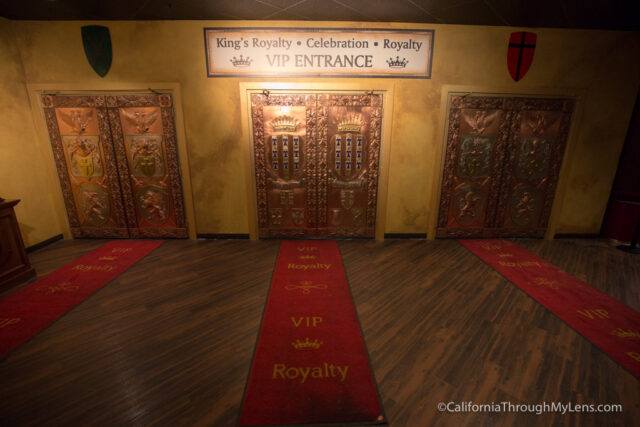 When it was close to showtime, we were let in. I opted to upgrade to the VIP pass, which gave us early access and a few other things for $12. It was fun because we were in the front row, which was super close to the action.
The Food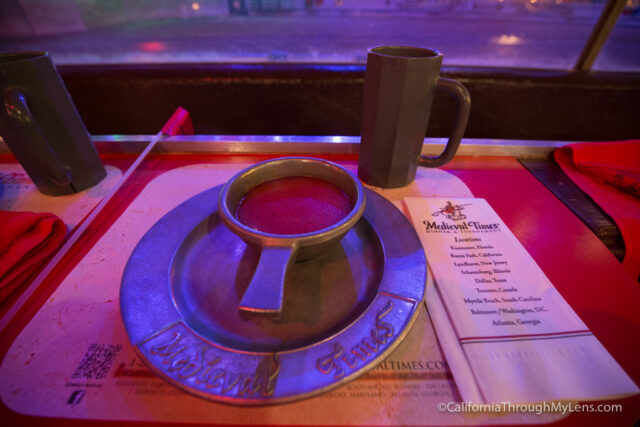 Since this is a dinner show, I should talk about the food. Overall, it was fine. It is general finger foods like chicken, corn and a potato. There are no utensils, so you will be eating with your hands, which is fun.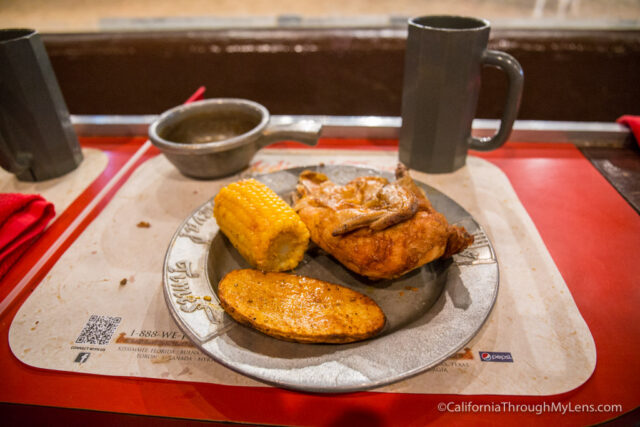 The food is nothing to write home about, but it did the job of providing sustenance while watching the show.
The Show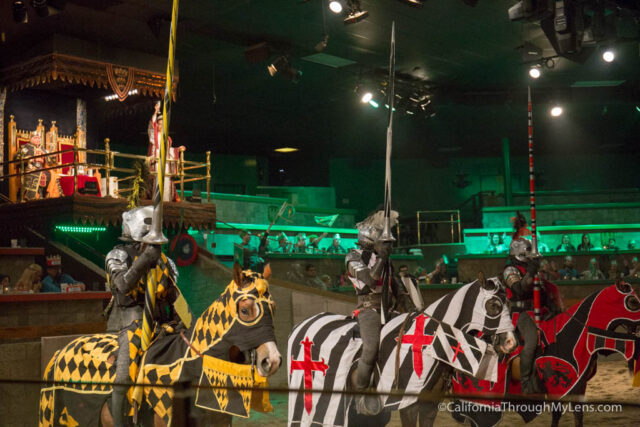 I don't want to spoil anything, so I will not share too much here, but the show is pretty awesome.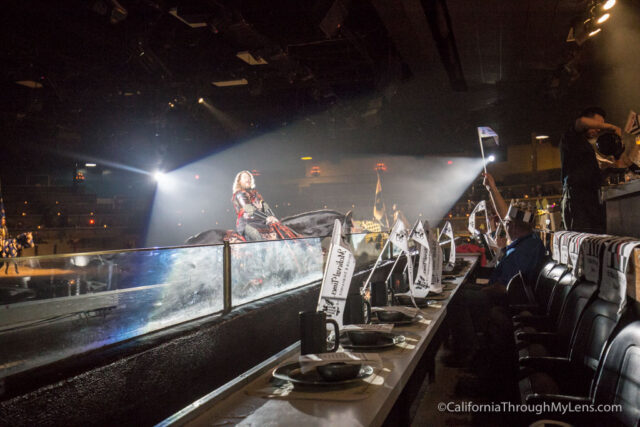 There is horse showmanship, different skill games, jousting, fighting, and lots of cheering.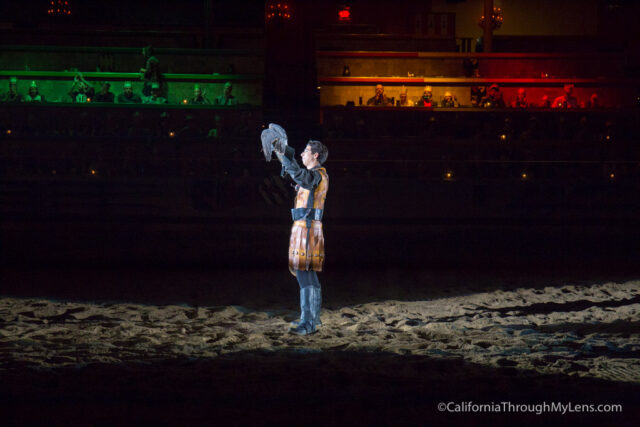 We sat in the red knight area, so that is who we were cheering for. It is a lot of fun to cheer on your knight as they do battle with the other five knights of different colors.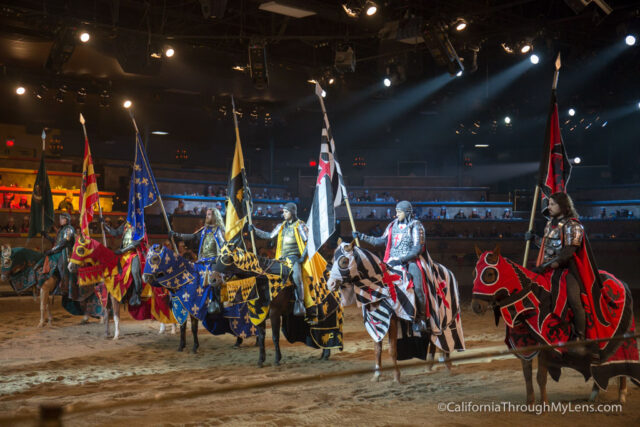 After about an hour and 45 minutes, our show came to an end with an epic battle, and the whole stadium was cheering as the red knight rose victorious. My friend and I both agreed that it was a tremendous two-hour experience, with the only con being that the seats were not that comfortable.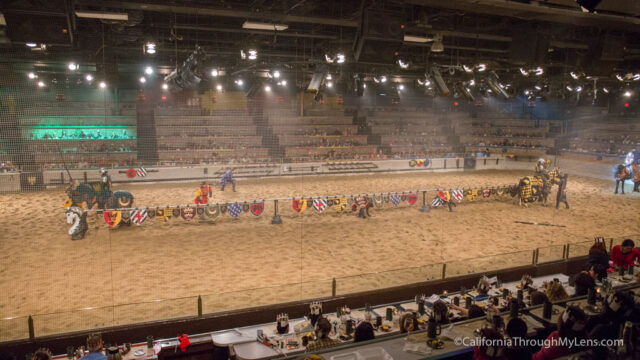 I highly recommend Medieval Times, as I had a total blast. It can be pricey, but if you go with someone on their birthday, you can at least get one of the tickets free (as of 2017). I will say that for the price it is an excellent night out in Southern California. Be sure to check it out if you get a chance and let me know what you think in the comments.