A La Minute Creamery: Inland Empire's Best Ice Cream
A La Minute Ice Cream is one of the unique new food places that is taking ice cream to the next level (I wrote this in 2014). The brainchild of Chef Ryan Berk, this small little store, not only uses local and fresh ingredients, but they also make the ice cream when ordered by adding in Liquid Nitrogen to the ingredients, allowing them to turn into the ice cream. You know this place is good by the line which wraps around the door during the weekend, and salted caramel is worth waiting for, here is all the information.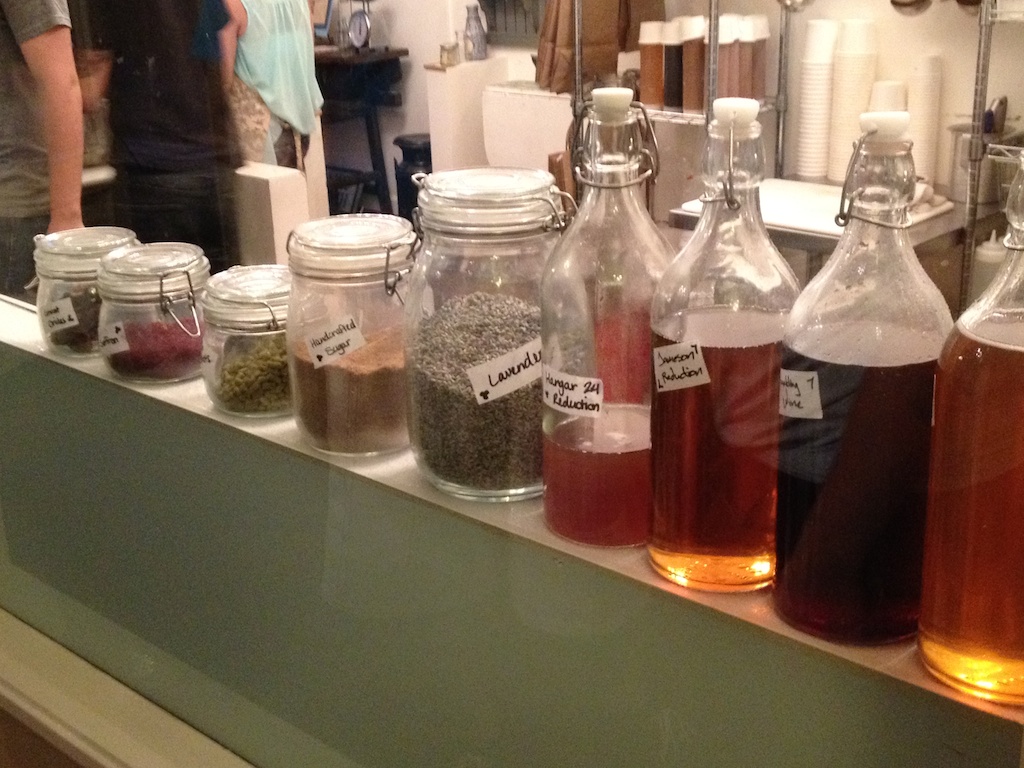 History & How It's Made
The description from their site is as follows: Chef Ryan Berk uses liquid nitrogen to freeze your own personal ice cream right before your eyes. Our ice cream base is 100% organic (yay!), and we strive to use local ingredients whenever possible. We have teamed up with some great local businesses in order to create our delicious flavors. What is liquid nitrogen!?! Liquid nitrogen is simply nitrogen (which makes up 78% of our atmosphere) in a liquid state. It is -321 degrees and is very cold. Using liquid nitrogen to make ice cream reduces the size of ice crystals and results in a much creamier ice cream.
Ice Cream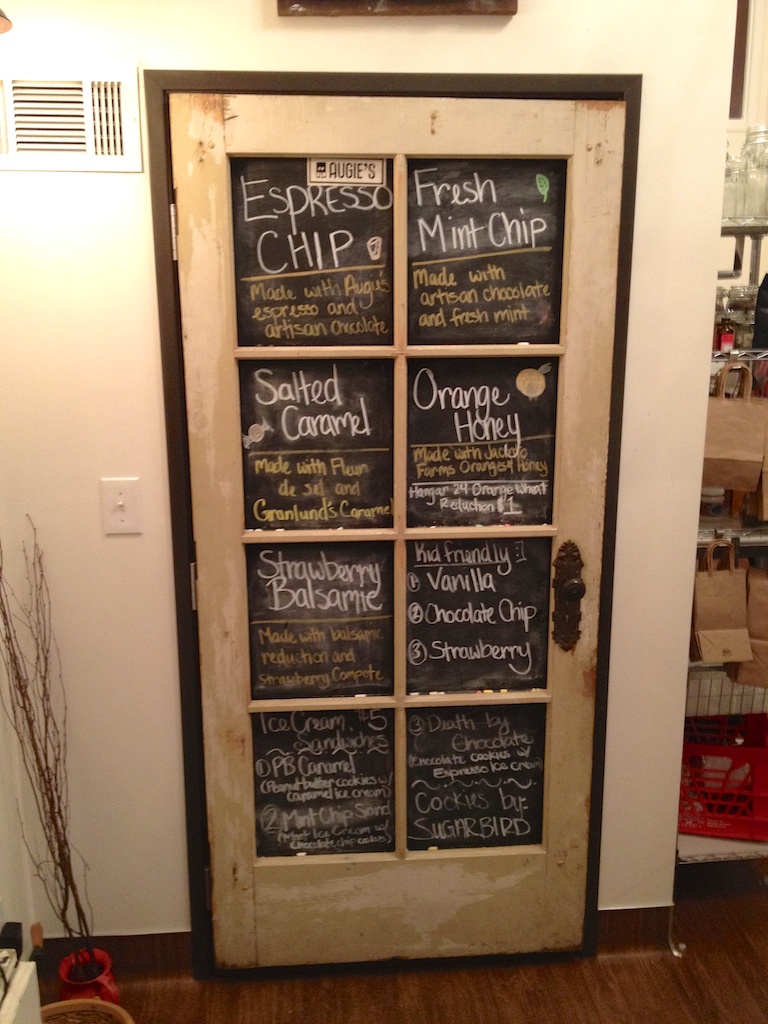 I have had the pleasure of trying every item on their menu, which is six different ice creams. There is not one I do not like, but the considerable standouts for me are the Orange Honey and the Salted Carmel. The ice cream really does taste different by the way it is made. It is creamier and has a better and richer flavor then regular ice cream does. I have a hard time even finishing the medium size as it is so rich.
The salted caramel has caramel and salt on top of the ice cream, and before you knock it, the sweet and salty works exceptionally well together. The orange honey uses Hanger 24 Orange Wheat beer, which is brewed in the same town as a reduction in the ice cream and tops it off with honey and orange zest. A truly unique creation.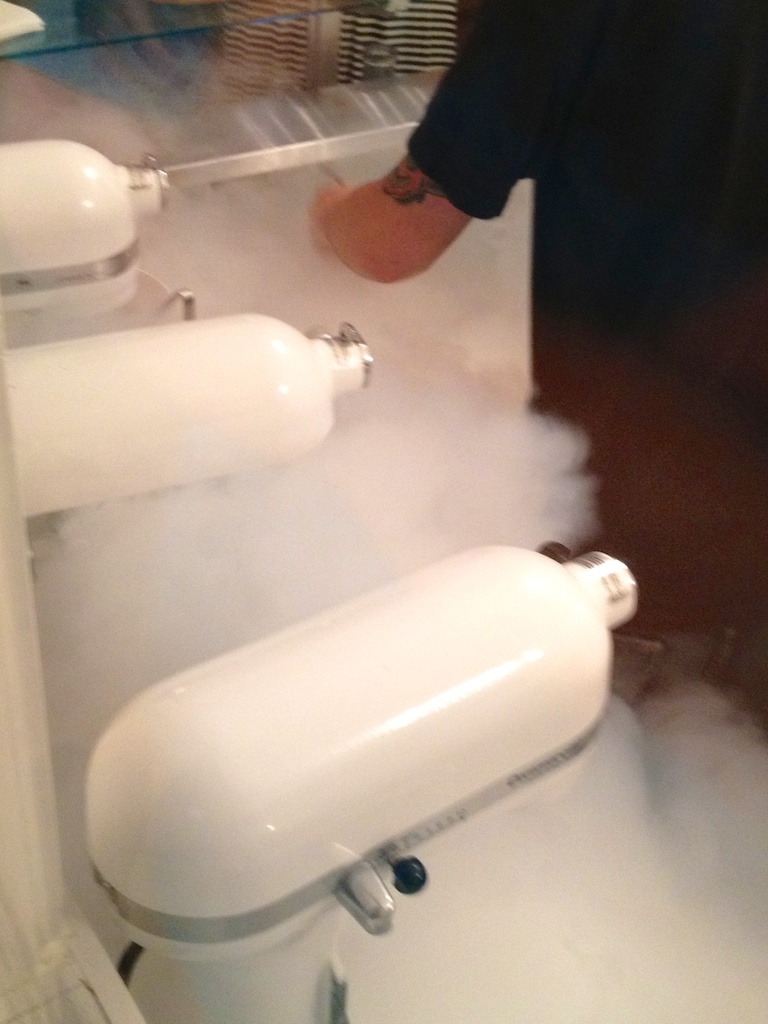 The ice cream itself starts at 4 dollars for a small, then moves up to 5 for the medium and 7 for the large (as of 2014). It is pricey for ice cream, but you expect to pay like this for something that is so artfully made and uses real ingredients. I feel like the price justifies how good it is.
The Creamery
The decor of this small little ice cream shop is very vintage and fits the style perfectly. I am pretty sure Amie would take home every piece of decor for our house if she could.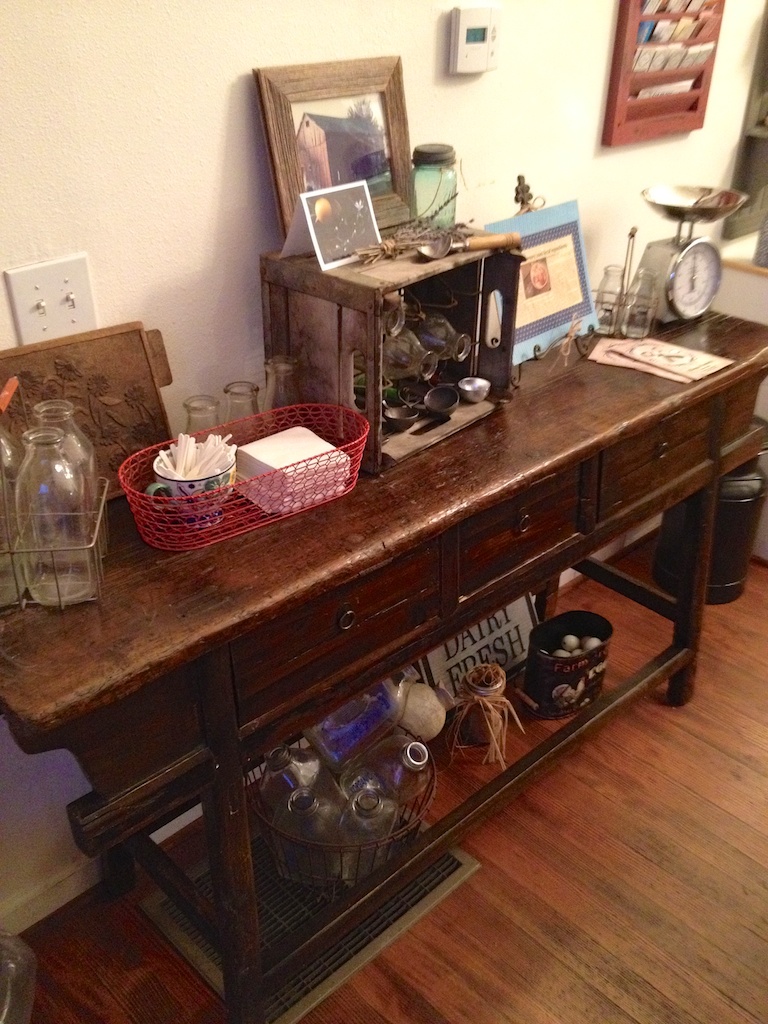 It is also unique that you can come alongside the shop and watch them prepare the ice cream through big windows.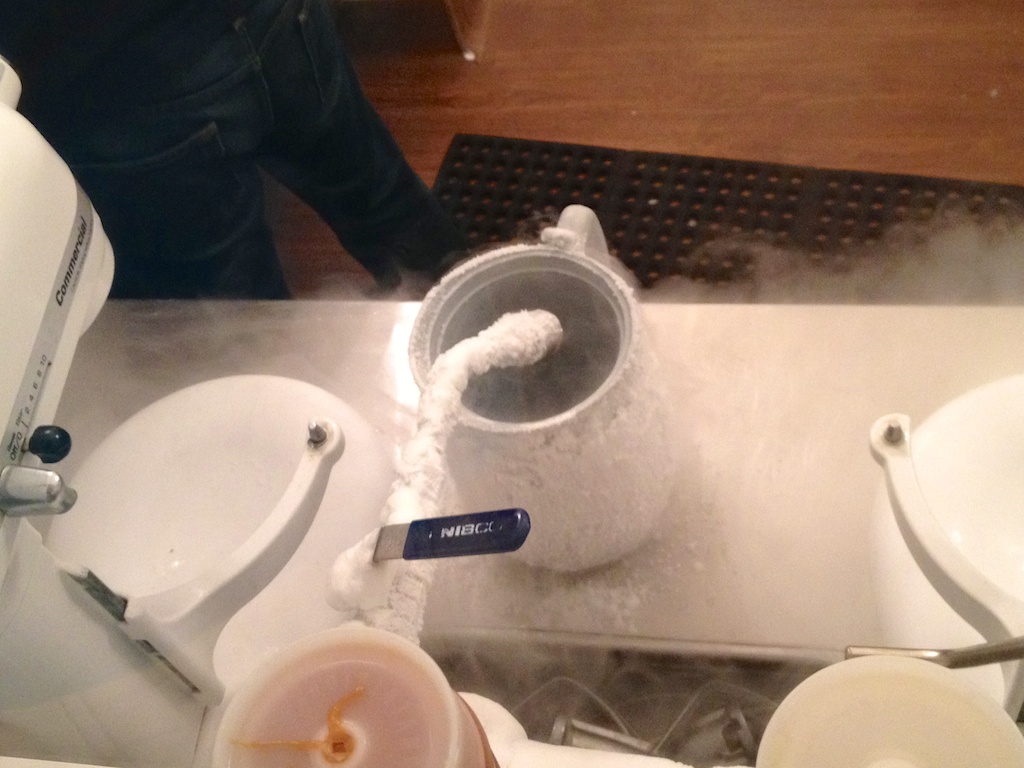 I saw ghost chilis and Jameson Whiskey reduction in their ingredients, and I cannot wait until them to make ice cream with one of those ingredients.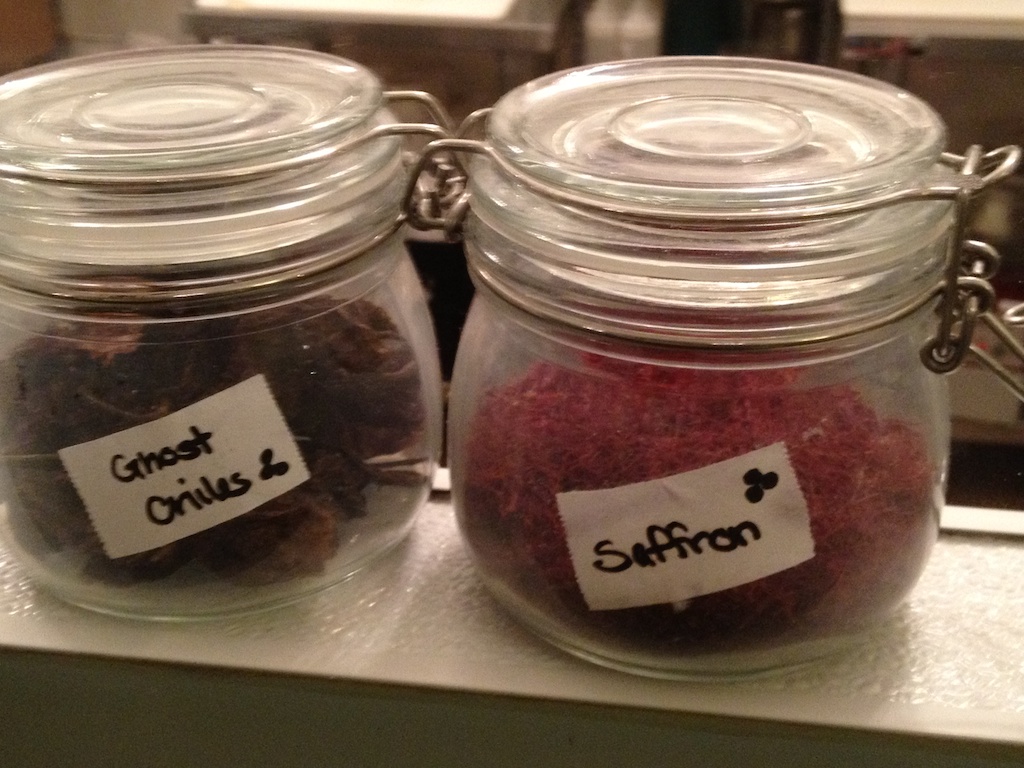 I cannot recommend A La Minute more; it has a creamy taste that is both classic and new. I cannot wait to see what flavors they come up with as the business progresses.