Cabrillo National Monument & Point Loma Lighthouse
On a recent trip down to San Diego, Amie and I were searching for things to do around the area. I was browsing Google Maps and saw a national monument right on the tip of the Point Loma Peninsula. I wasn't even aware that it was there, and since we were already going to Lucha Libre Tacos and the sunset cliffs we decided we should go check it out. Update 2020: I have been back many times since that initial visit and it is a great spot to watch the sunset or just explore the tide pools. Here is all the information if you want to visit.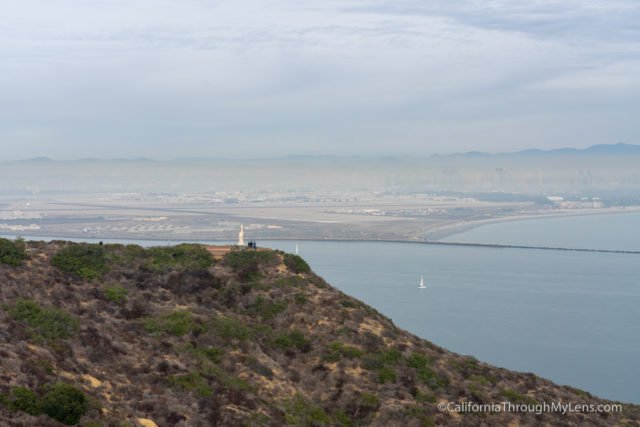 Details
Cost: $10
Location: Cabrillo Memorial Dr, San Diego, CA 92106
Getting There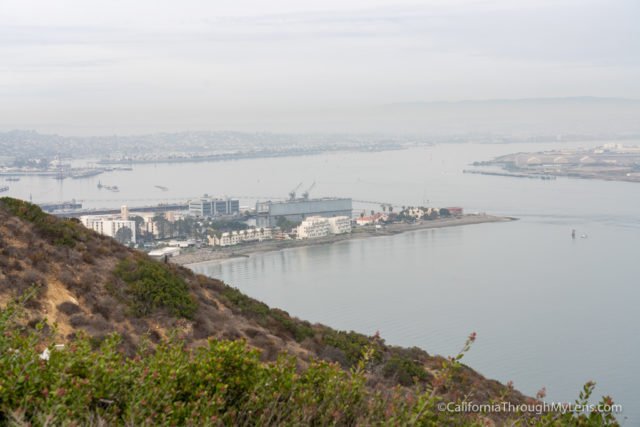 From Downtown San Diego, you will take North Harbor Drive to Rosecrans St. Turn left, then turn right on Talbot St. At Catalina Blvd you will take a left and follow that all the way to the monument. There is a fee station you will pay at and then a parking area near the statue.
History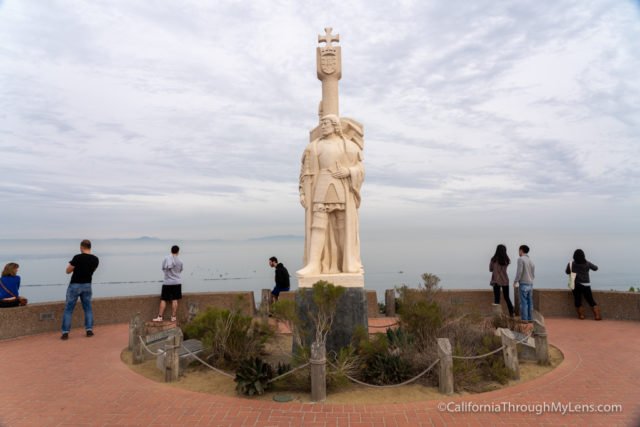 Here is a little history on the National Monument:
"Cabrillo National Monument is located at the southern tip of the Point Loma Peninsula in San Diego, California. It commemorates the landing of Juan Rodríguez Cabrillo at San Diego Bay on September 28, 1542. This event marked the first time that a European expedition had set foot on what later became the West Coast of the United States. The heroic statue of Cabrillo, looking out over the bay, was executed by sculptor Alvaro de Bree for the Portuguese Government in 1939, who then donated it to the United States. The sandstone monument is 14 feet tall and weighs 14,000 pounds.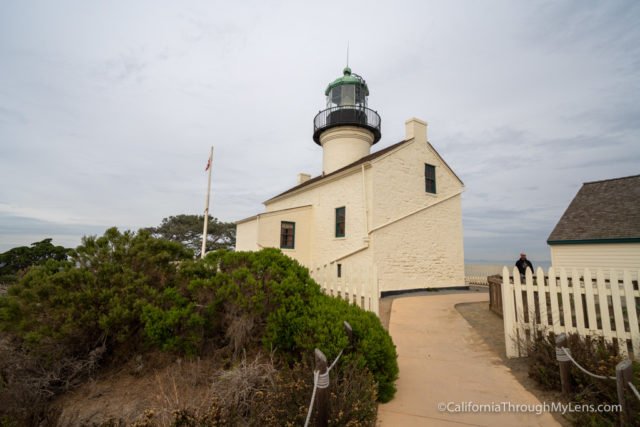 The Old Point Loma Lighthouse is the highest point in the park and has been a San Diego icon since 1855. The lighthouse was closed in 1891, and a new one opened at a lower elevation because fog and low clouds often obscured the light at its location 422 feet above sea level."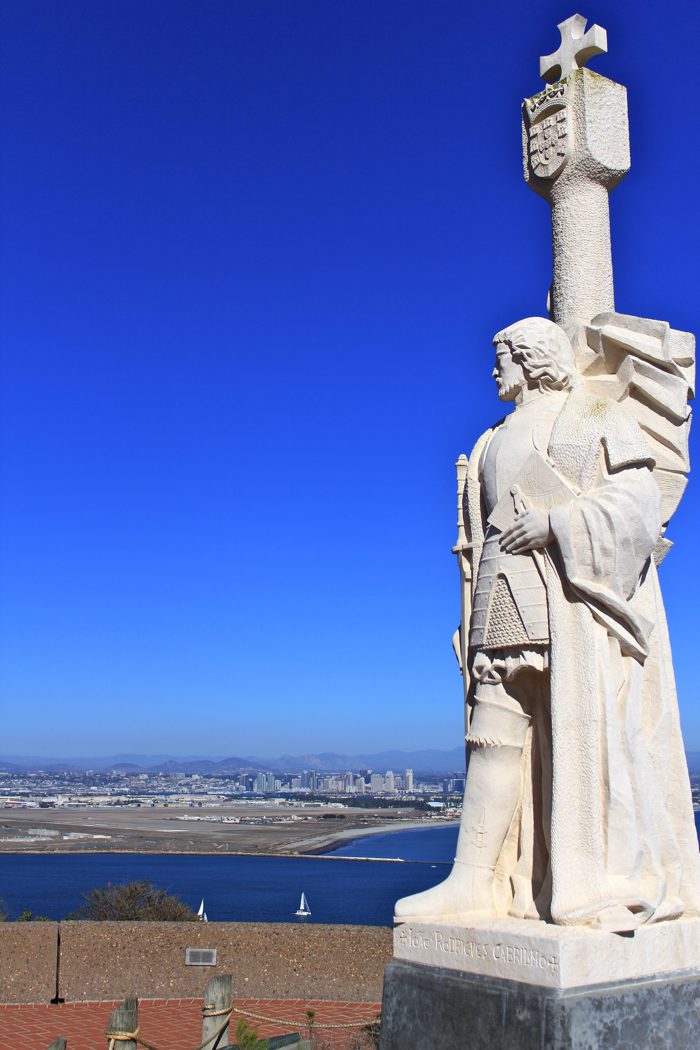 The drive alone to the tip of the Point Loma Peninsula is worth checking out as it is beautiful and features a ride through the naval base as well as a Fort Rosecrans National Cemetery. When you get to the park entrance, it is ten dollars per car, and you can park close to all of the main attractions. We first went to see the skyline of San Diego from this unique vantage point. You could see the downtown area, Coronado Bridge, and even into Mexico on a clear day.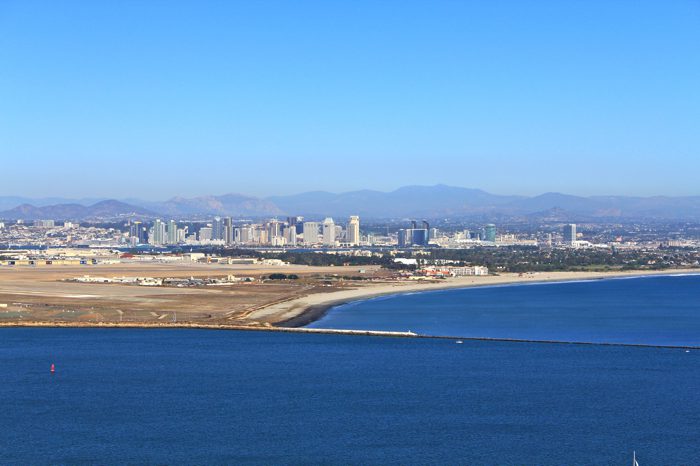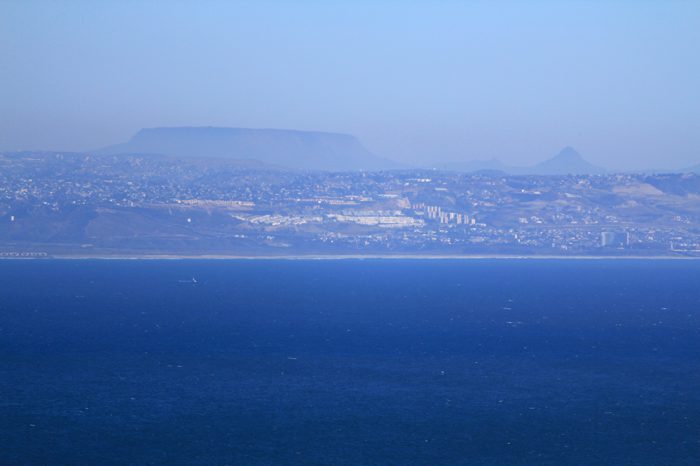 After that, we headed over to check out the monument. It was pretty cool, but you can see it and photograph it from every angle in a matter of minutes. It is interesting to see that it has been around for so long though, and it had a beautiful view of the ocean below.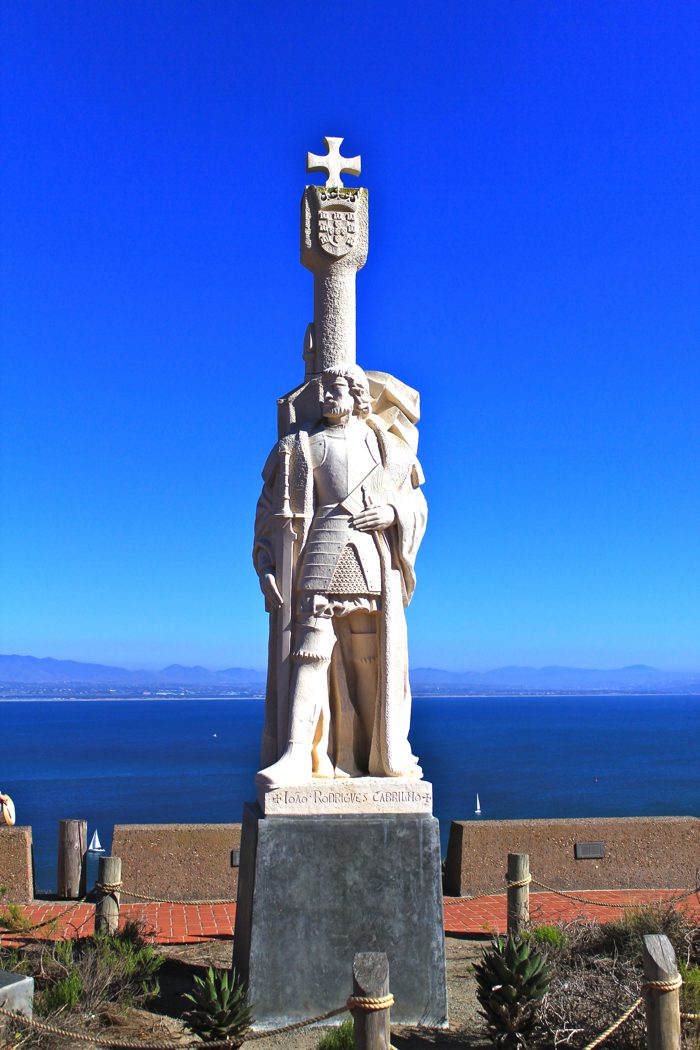 From there, we headed up to the go tour the inside of the old Point Loma Lighthouse. For me, it was the highlight of the area as it was a well-preserved historical look at how they lived, and you could actually walk up to get a good look at the top of the lighthouse. I liked this area as the glass piece that magnified the light was huge and had thousands of pieces of glass in different shapes used to form it. You can also look at the rooms of the children who lived there and get a glimpse into their life as well. It must have been lonely as one of the signs said they only went to town once every week or two since they were so far away rarely had any visitors.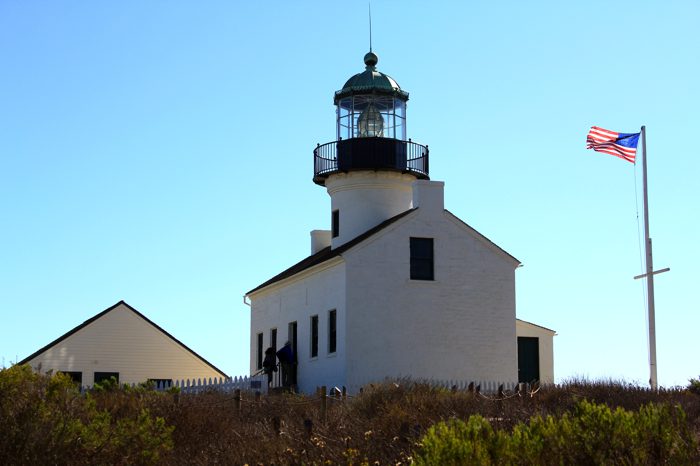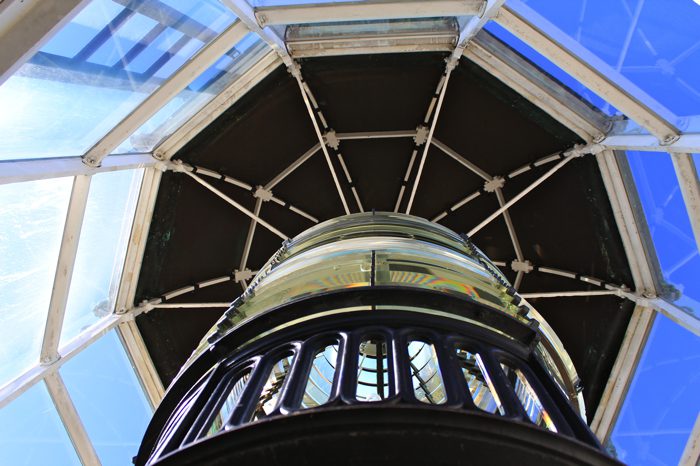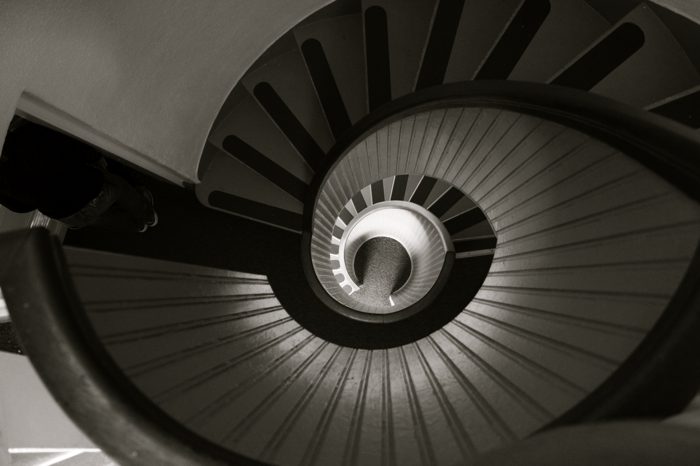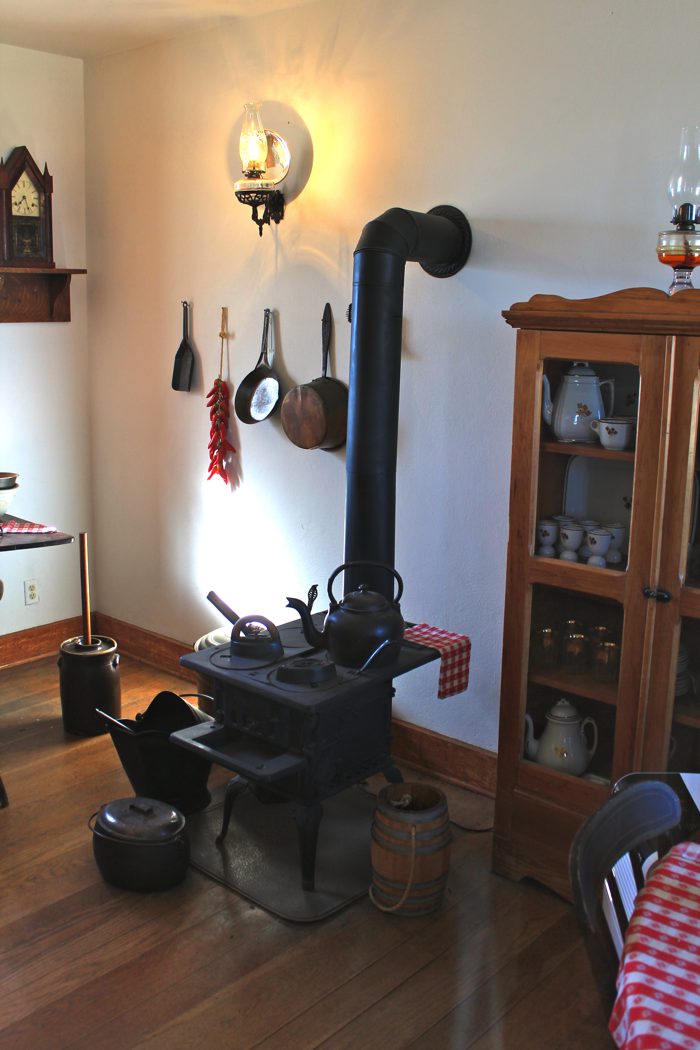 While you are there, you can also check out the lighthouse museum that tells about how much work it was to maintain these as well as what it took to create them. This is where the lighthouse lens is as well.
Outside near the lighthouse, you can see some old army bunkers. This would be a pretty awesome place to be stationed as it is a beautiful area, and the view from the bunker was terrific. Also, you can't tell me that the below bathroom isn't one of the best bathroom locations you have ever seen, either.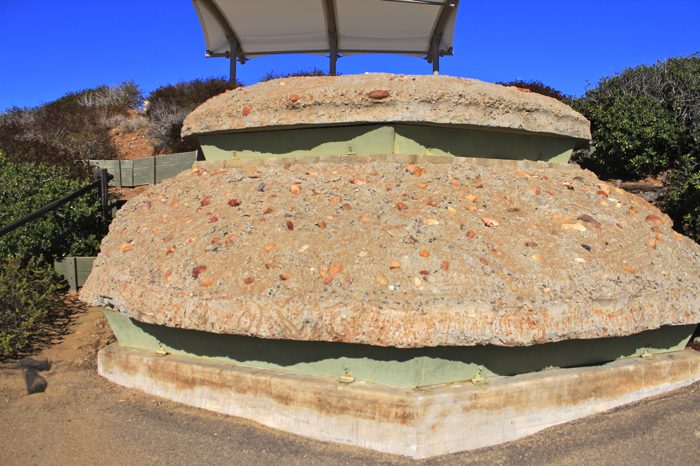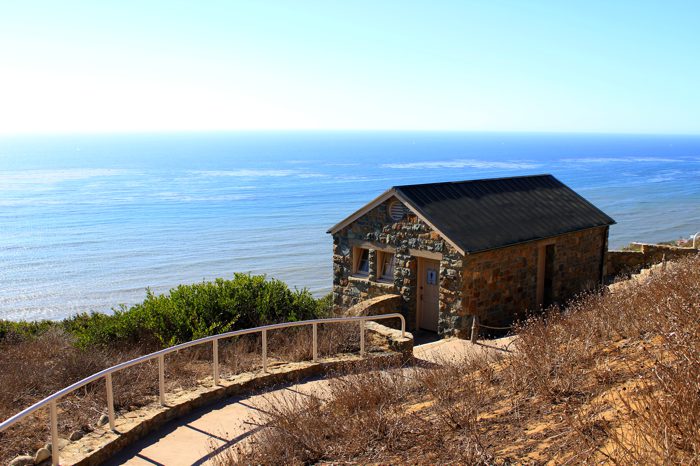 While at the military lookout, we saw the new Point Loma Lighthouse and thought we would try and get close to it. Unfortunately, when you get down there, it is completely gated in, and the second picture is the closest you can get to it.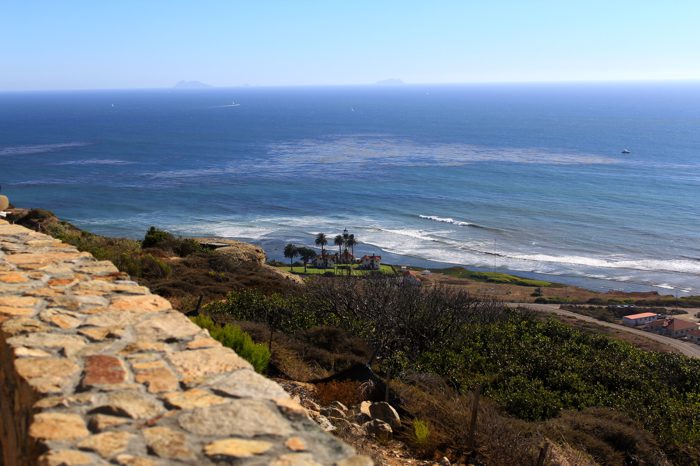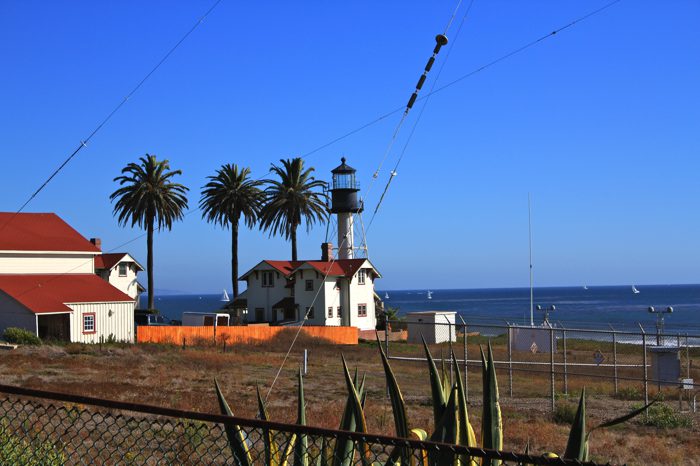 There are some tidepools you can explore down here though so be sure to park and walk around a little bit.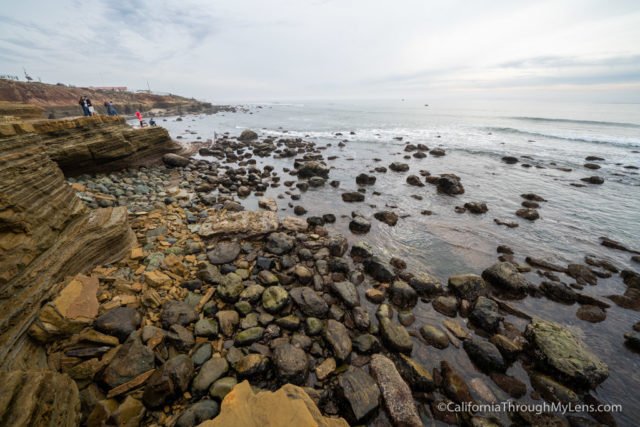 All in all, it was a pretty cool place to explore. I would say it is well worth the 10 dollars to get in; however, if you are only in San Diego for a couple of days, you may want to check out other places first. I imagine the view of the city at night from here is pretty amazing though. Let me know what you think in the comments.