Lucha Libre Gourmet Taco Shop: Home of the Surfin' California Burrito
When I was in San Diego a couple of weekends ago (in 2012), I was sitting in the hotel watching Man Vs. Food while Amie was getting ready to go out and on comes the Lucha Libre Gourmet Taco Shop in San Diego. It has Lucha libre wrestling gear as decorations, a champions table and the Surfin' California Burrito (which is why it was on the show) that contains steak, shrimp, avocado, french fries, salsa and tons of other goodies. I was instantly hooked and had to go there as soon as possible. A little info on the shop is as follows, but I would suggest you check out their site as it is pretty impressive itself.
"Our taco shop isn't the standard-issue Mexican restaurant, with serapes and sombreros on the wall. Everywhere you look, from the televisions running classic wrestling matches to the gold Champion's Booth, where you can sit only if you've made a reservation 24 hours in advance, you see the flamboyance and color of Lucha Libre. Check out the "Gold" bathroom, the "Anchorman TV" trash can, and if you come in wearing a Lucha mask, you'll get the Luchador discount!"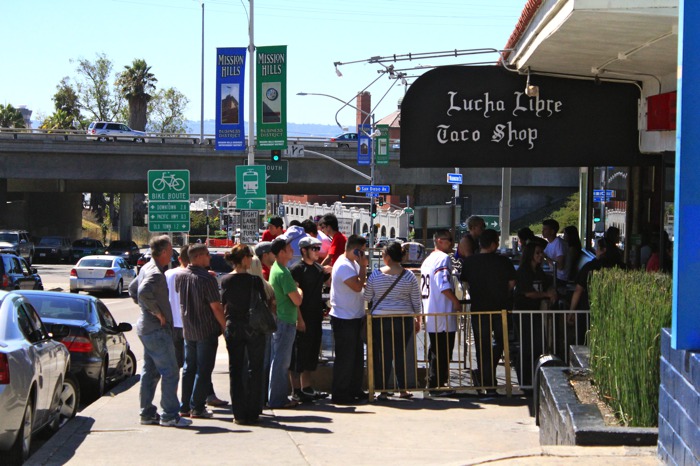 The Restaurant
As soon as we arrived, we knew we were in for a treat as the line to get in this place was 30 people long, and it was featured in the show in 2009. So either a lot of people watch reruns like me, or this is just a standard day at the shop. As soon as we got in the actual restaurant, we were greeted with the finest Lucha libre decorations the world has to offer. From the Anchorman trash can to the restroom sign, this place was completely decked out.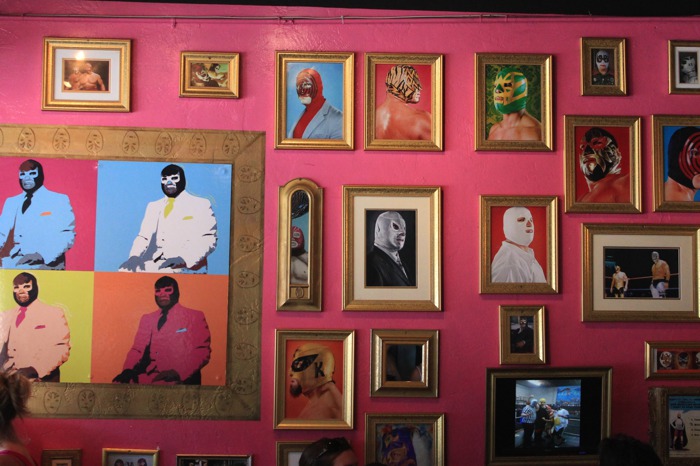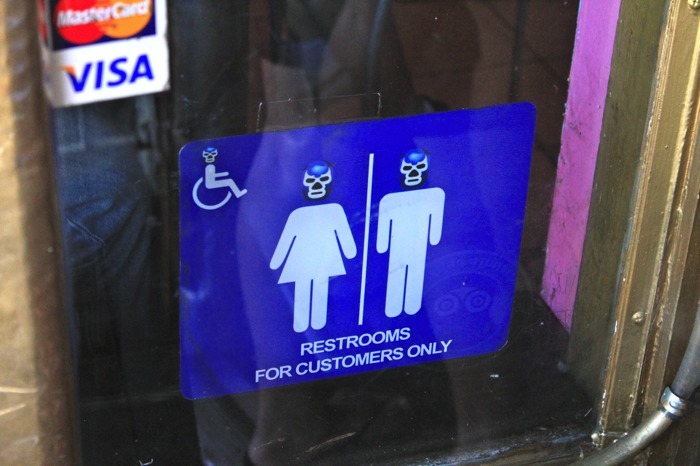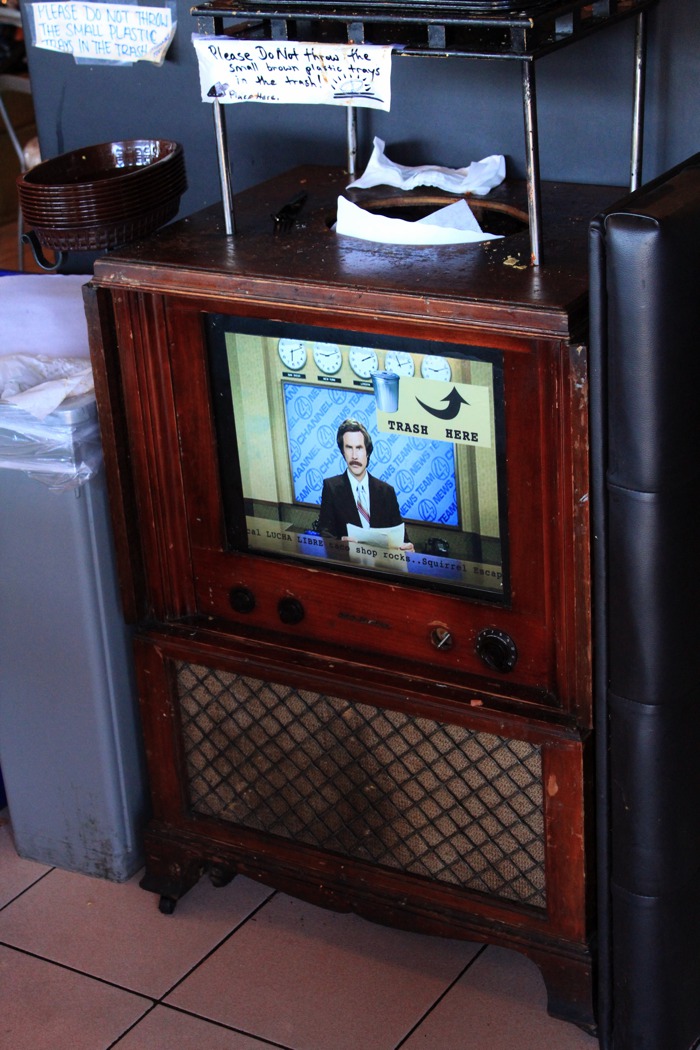 They even had a microphone that hangs from the ceiling to announce orders, and a will wrestle for tips jar when you order.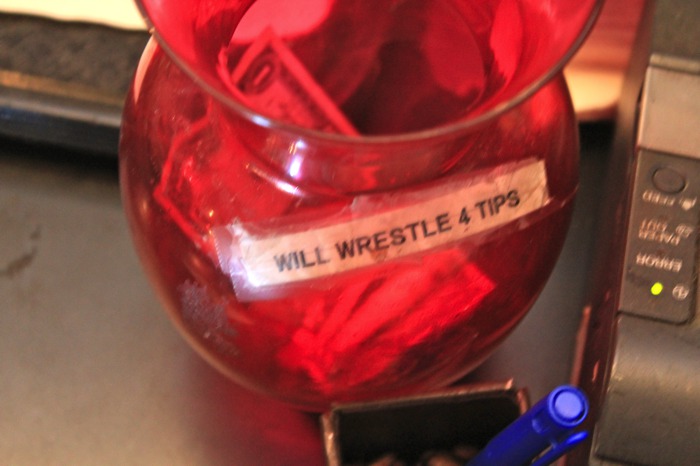 The Champions Table
I was immediately excited about the gold booth complete with golden goblets that you can drink from, as well as a velvet rope that kept your section of the restaurant separate from the other "non-champion" eaters. I asked them what it was about and they told me that you have to reserve it 24 hours in advance if you want to dine like a champion. I will be doing this next time I come.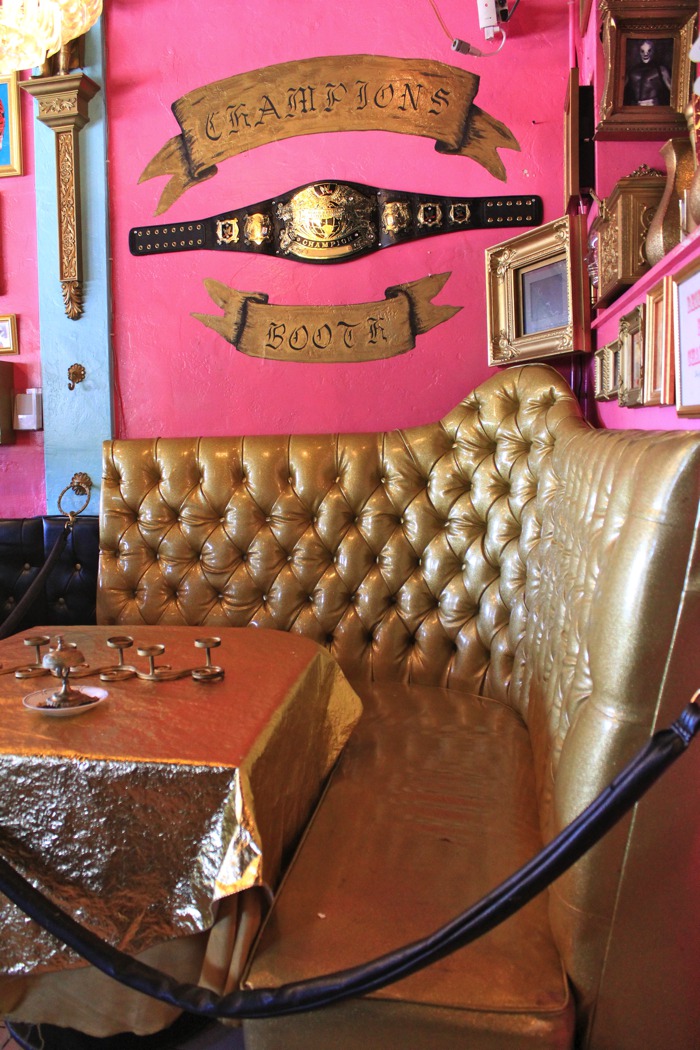 The Food
All of the above would not matter if it weren't for the food, and it does not disappoint. We ordered the grilled veggie burrito as well as the aforementioned Surfin' California burrito, and it was everything I wanted and more. All of the flavors blended well together, and the shrimp and french fries were a welcomed addition to the overall taste of burrito. They also have an assortment of about six different salsas that include the traditional salsas as well as mandarin orange salsa and peach salsa (I think it was peach at least) that can add to the flavor of your burrito or chips.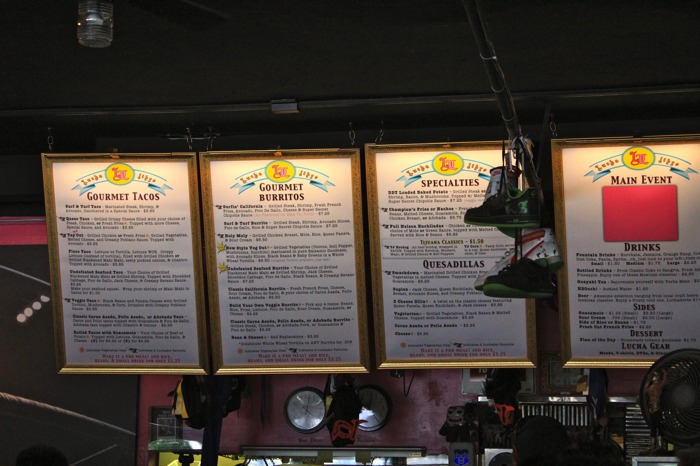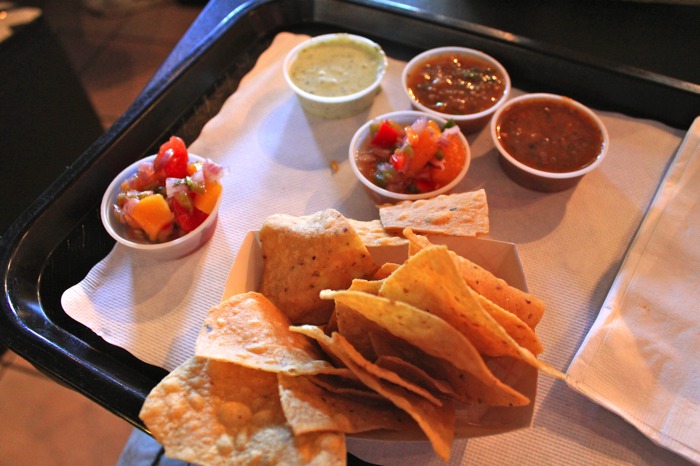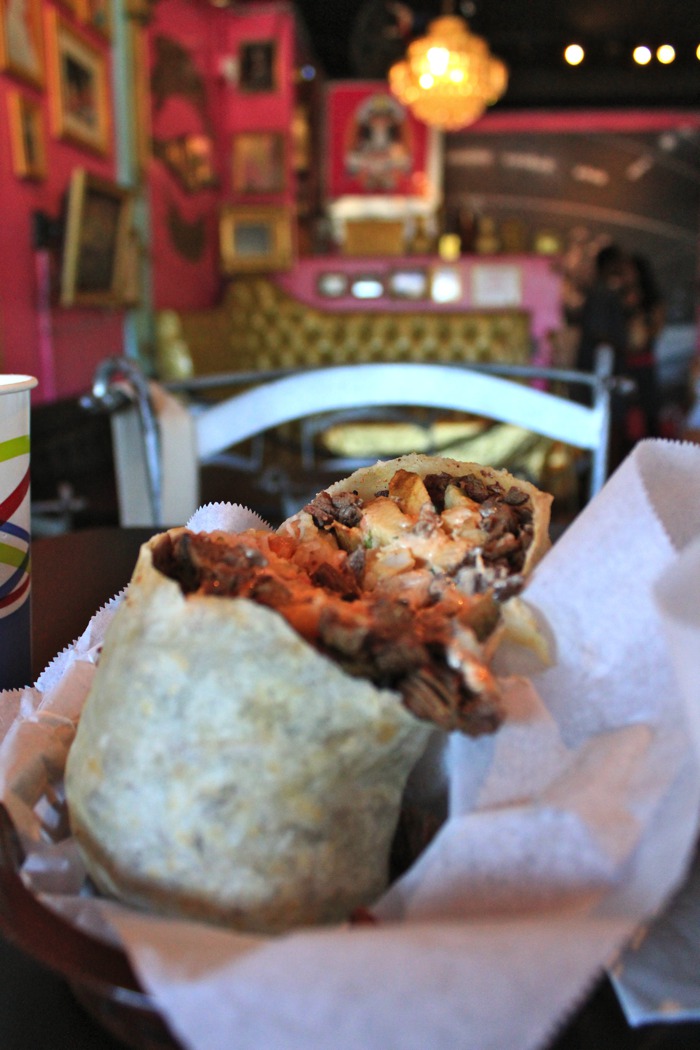 If you are in the area and this is something you are into, I would highly recommend checking out Lucha Libre Gourmet Taco Shop. The price is what you would pay for a regular burrito, but the food is much better. Let me know in the comments if you go.