Pinks Hot Dogs Los Angeles
Los Angeles is no stranger to weird and exciting food, and Pinks Hot Dogs is a Los Angeles mecca for fun hot dogs. Having been there a couple of times throughout my life, I figured I would go check it out again with one of my friends when we were down in LA. After driving through all of the horrible Hollywood traffic, we were greeted by around 100 people waiting in line for one of these famous hot dogs. We jumped in line and waited for about 30 minutes; here is my full review.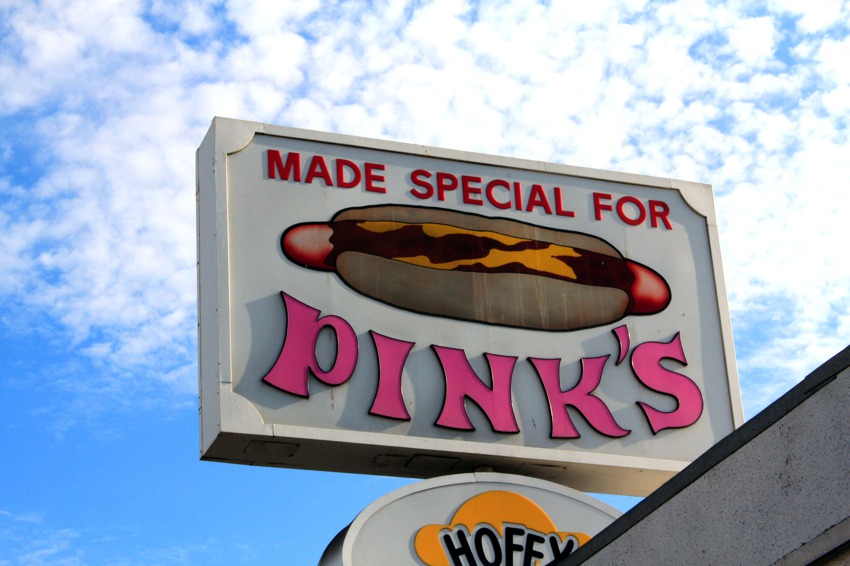 Details
Cost: $8-10
Parking nearby but it can be hard to find a spot
Plan to wait, especially on the weekends.
Pinks is a small little establishment that doesn't look like it has grown much since its initial opening around 50 years ago. Because of that, there is a great atmosphere and historical presence at Pinks. If the line is any indication of the food and history, then it must have a lot of both, as I have never driven by when there wasn't a line.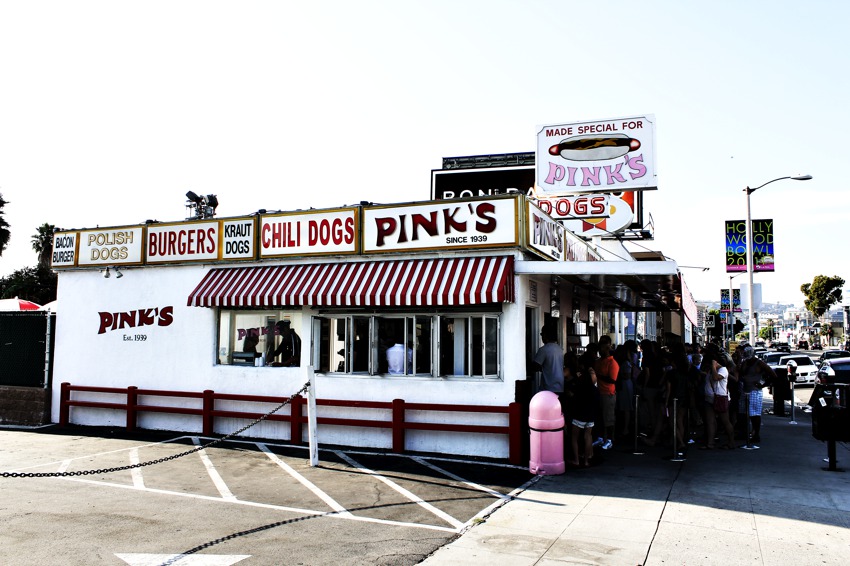 The people are generally happy to wait in line as it takes a long time to nail down what you want to try there. They claim to fame is the fact that their hot dogs are not exactly healthy. Whether it is the "Ozzy Dog" that has nacho cheese, American cheese, grilled onions, guacamole, and tomatoes or the" America the Beautiful" dog that has pastrami, bacon, lettuce, and tomatoes, there are hundreds of wonderful combinations for you to indulge in.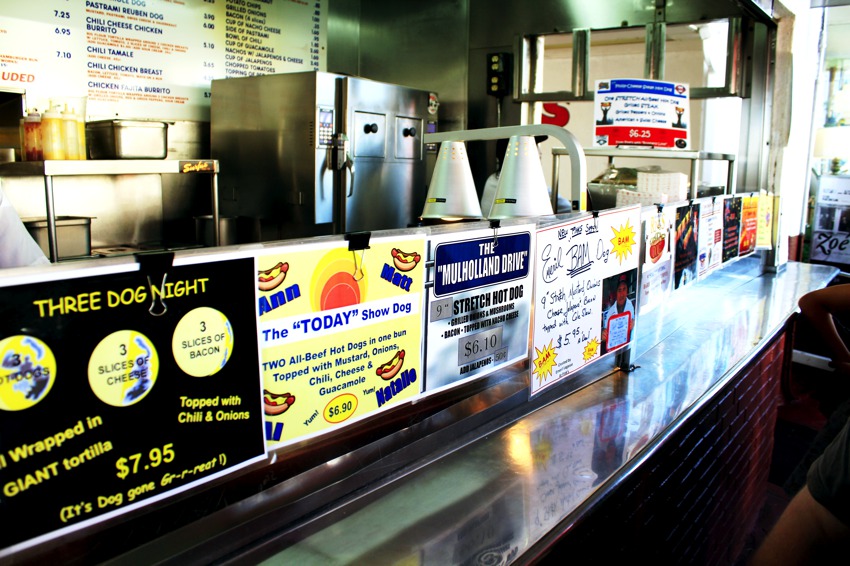 After 30 minutes in line, we finally got to the front, and I ordered the "Mullholland Drive" dog, which is a ten-inch stretch hot dog with grilled onions, grilled mushrooms, nacho cheese, and bacon.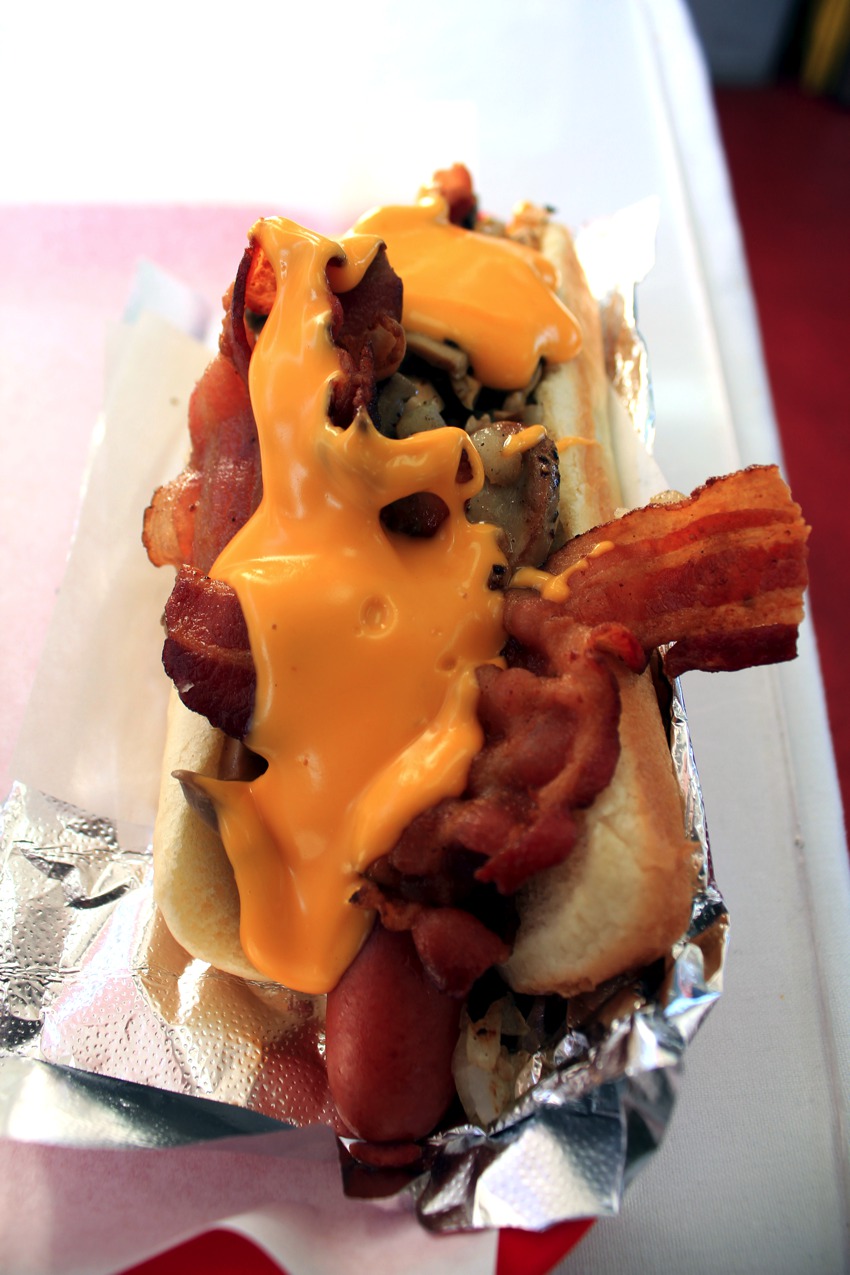 My friend ordered the "Three Dog Night," which was three hot dogs wrapped in a tortilla with three slices of cheese, three slices of bacon, chili, and onions. If I told you that looked or sounded good, I would be a liar; I'm not sure how he was even able to put 75% of it down.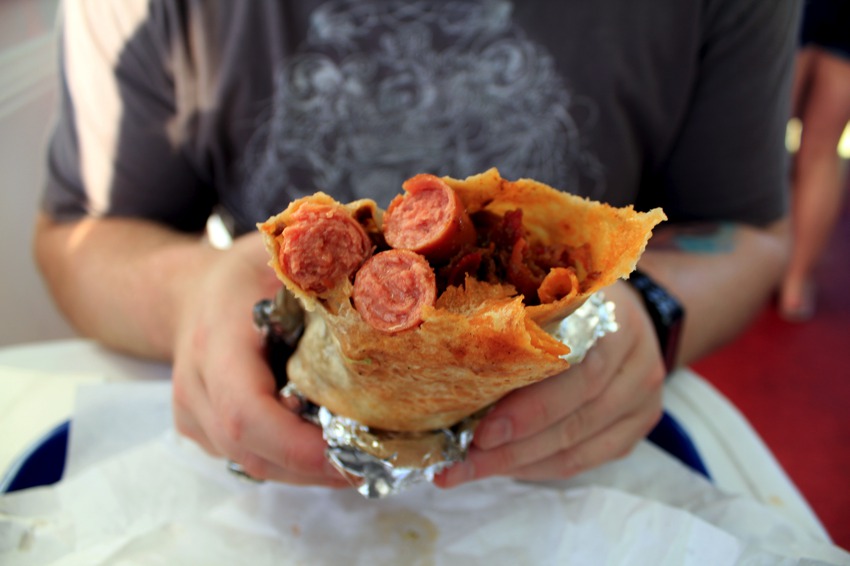 I have been back many times since this initial visit for the blog, and I always have fun trying a new combination at Pinks. I would recommend Pinks Hot Dogs highly for the experience but lower for the food. Yes, it is fun to choose a crazy hot dog, but at the end of the day, it's not a high-quality eating experience, just a fun and historical one.
If you are visiting LA for sure go check out Pinks hot dogs, it's worth the line, but don't expect the best food you have ever had. You can see their menu here.
Leave me a comment if you agree or disagree with my write up.