Tio's Tacos in Riverside: Eclectic Art & Great Mexican Food
As you know, I have a fascination with food places that strive to be a little out of the ordinary, and Tio's Tacos fits perfectly into that definition. Located right in downtown Riverside, this eclectic taco place is a continually evolving vision of a "throw everything at the wall and see what sticks" type of art. From its bottle cathedral to its sculpture created from naked dolls, to the bicycle that has been cemented into the ground, Tio's captures the essence of the saying "one man's trash is another man's treasure." It's a photographer's paradise; you can see why I like it. Plus, it has good Mexican food as well; here is all the information.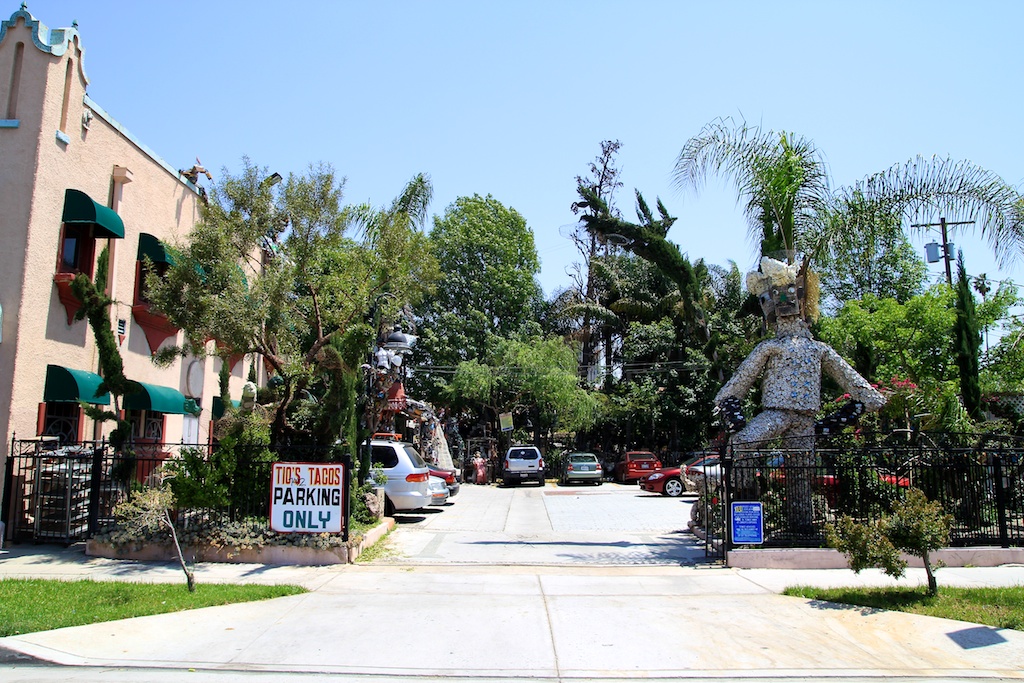 Atmosphere
The atmosphere at Tio's is unlike anywhere else. You can spend a good 30 minutes merely walking around and taking in the sites, and I guarantee you will not even see half of it. I have been there at least five times, and every time I see countless things I didn't the time before. There is the back area with a cement walkway where every item gets cemented into the ground, even a garden gnome.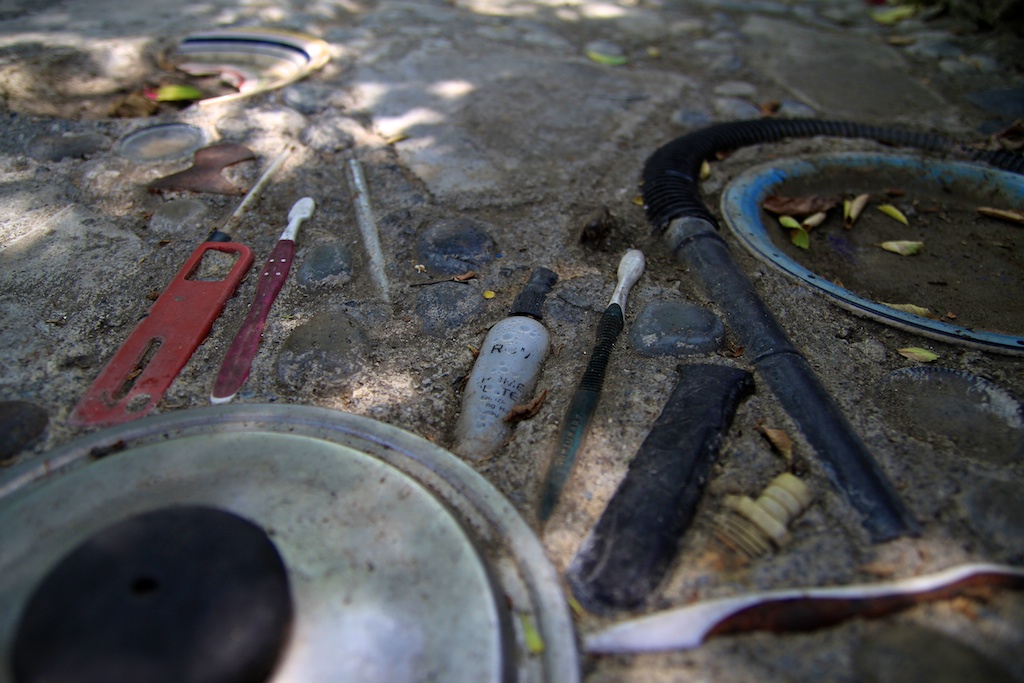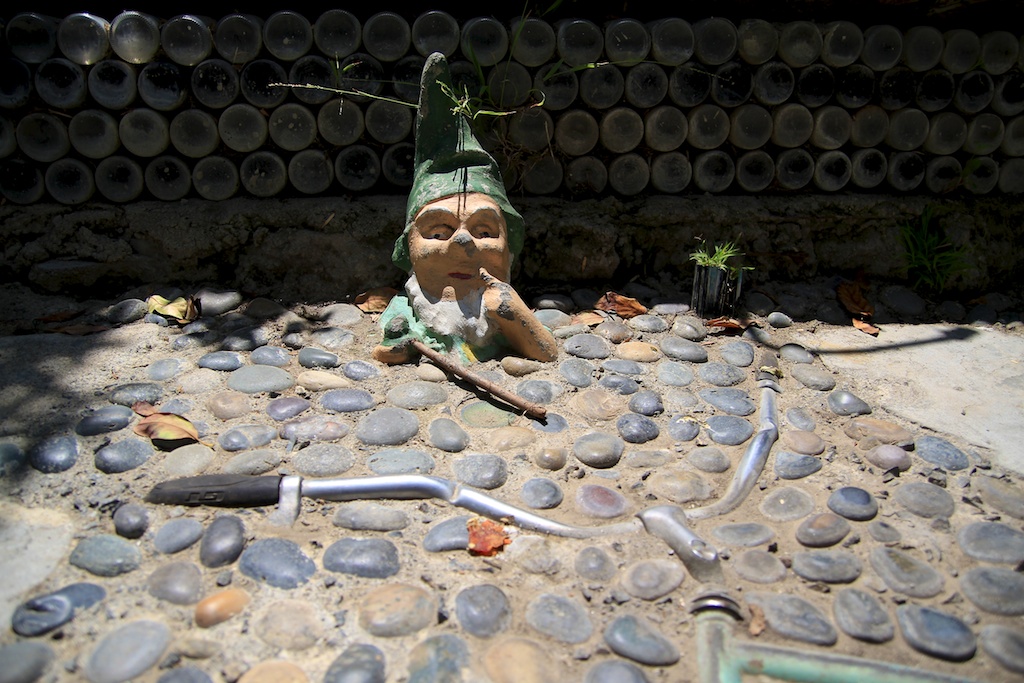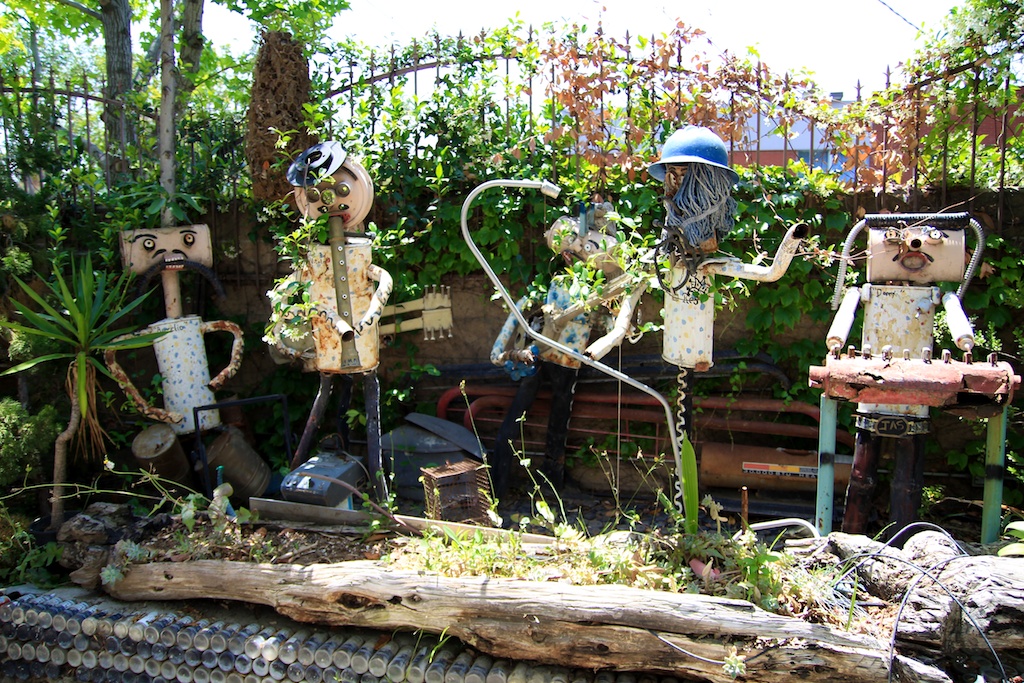 That cement walkway leads to the aforementioned statues made out of children's dolls. Then there is the garden area where there is Lucha Libre wrestler, alligators and shovel art.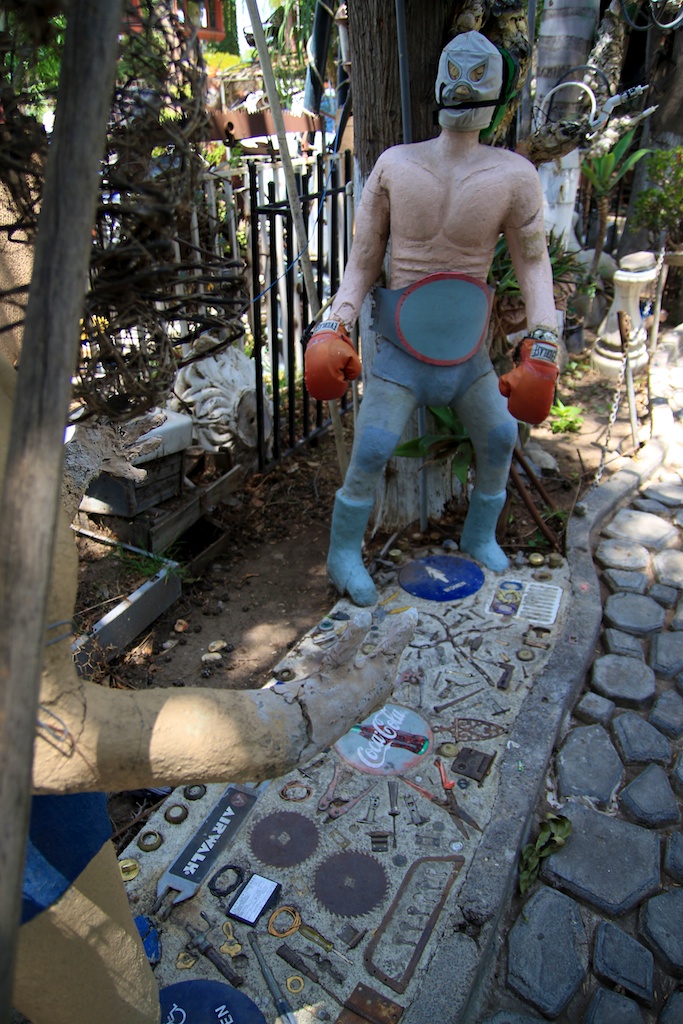 There is also a rooftop that has a bunch of random creatures attempting to ride off to their death.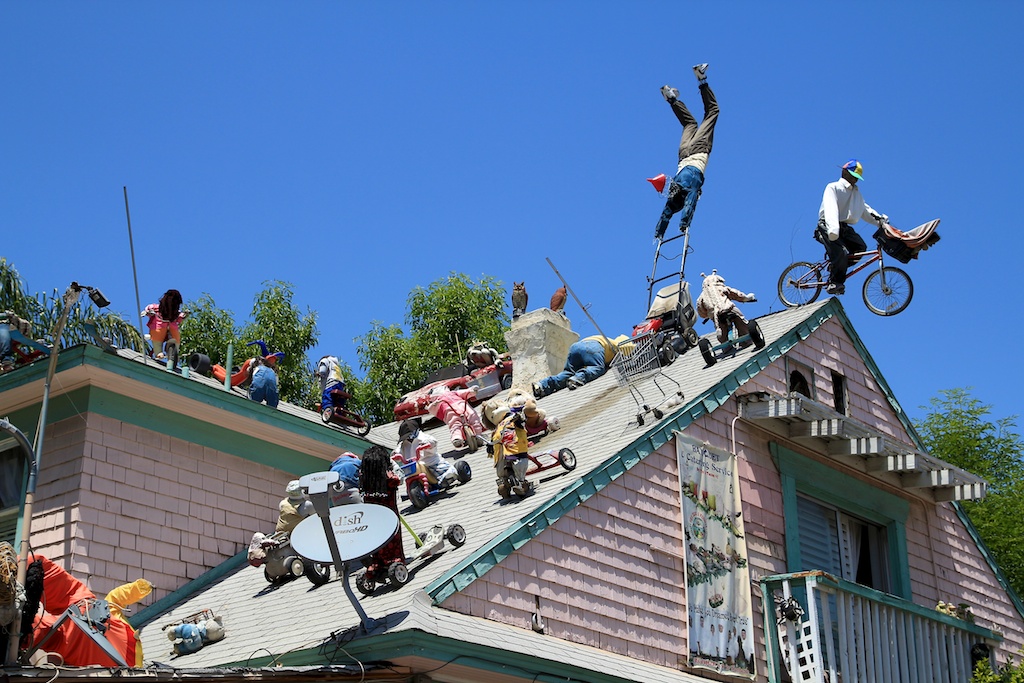 Oh, and these dudes are always watching over the parking lot.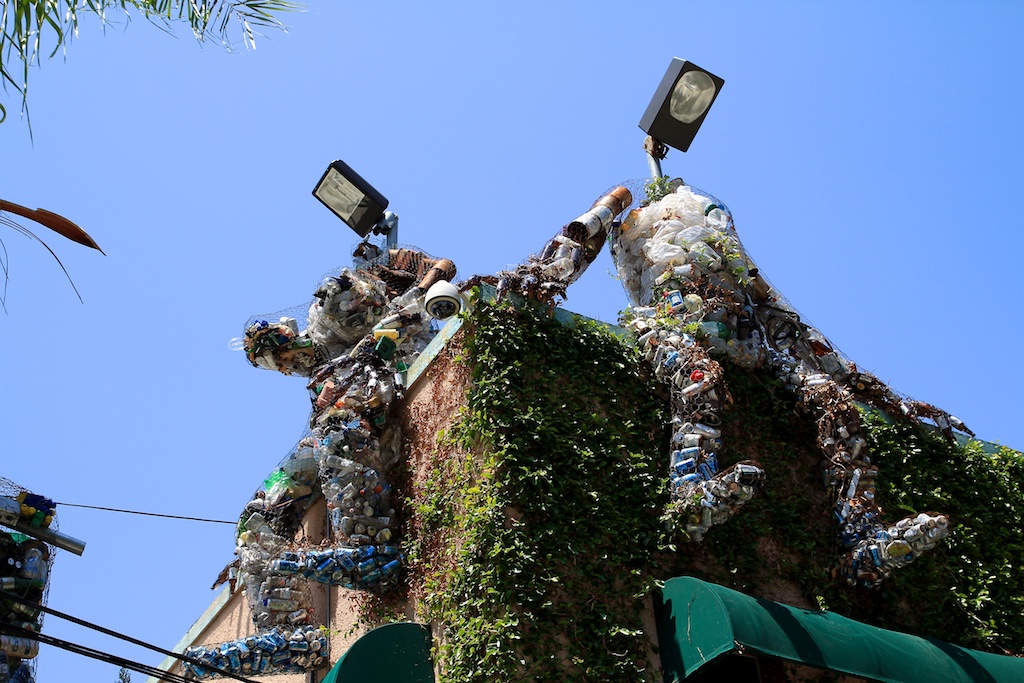 The Cathedral
One of the other main draws in this area is the cathedral made out of bottles. It is big enough to house around 10 people, and I have been told that weddings have been held in it (don't quote me on that, it was just what I heard). It is cool to walk around in and is beautiful in its weirdness.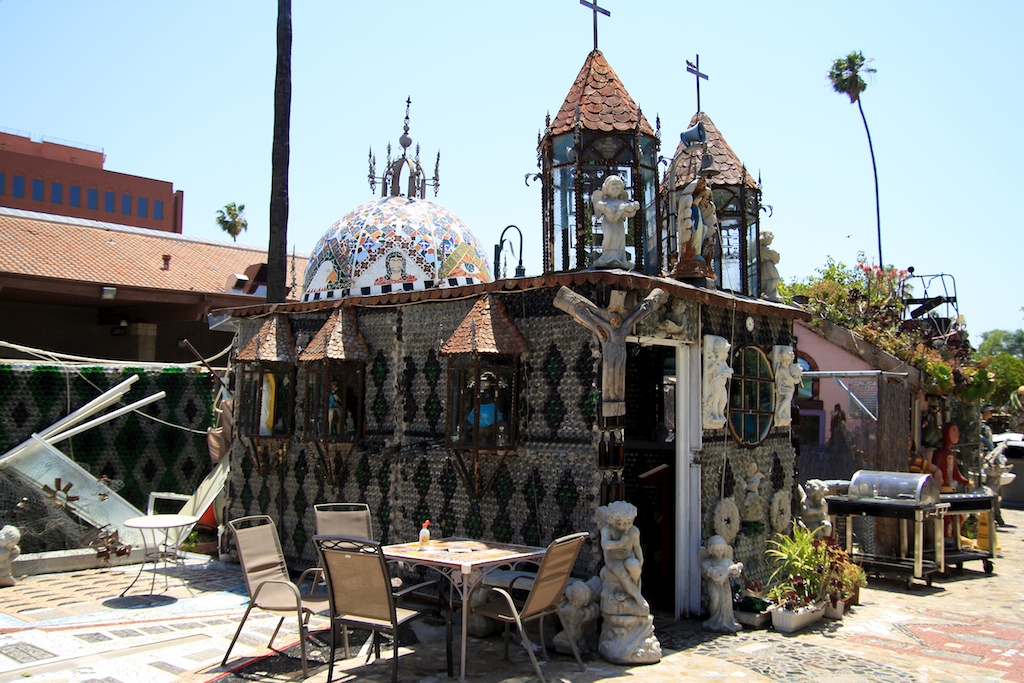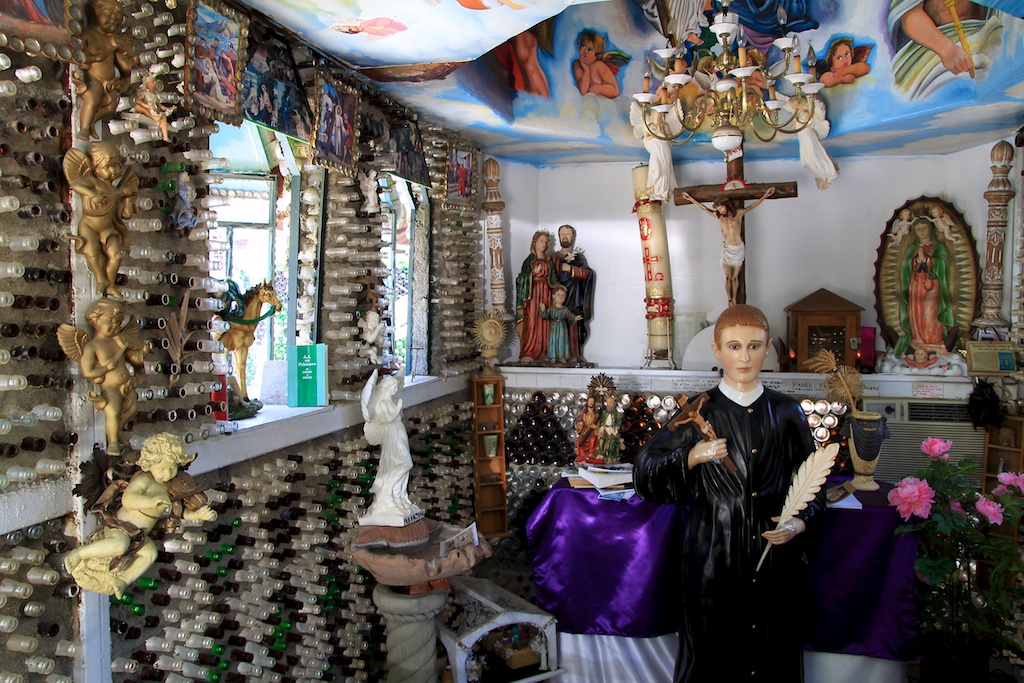 The Food
Even if you don't like Mexican food, Tio's is worth it for the experience. That being said, they have pretty authentic Mexican cuisine, and I would recommend it. I am a fan of their carnitas burritos and their nachos. They also have a great selection of salsa for you to enjoy as well, and a collection of fruit juices, in flavors like cantaloupe, watermelon, and strawberry.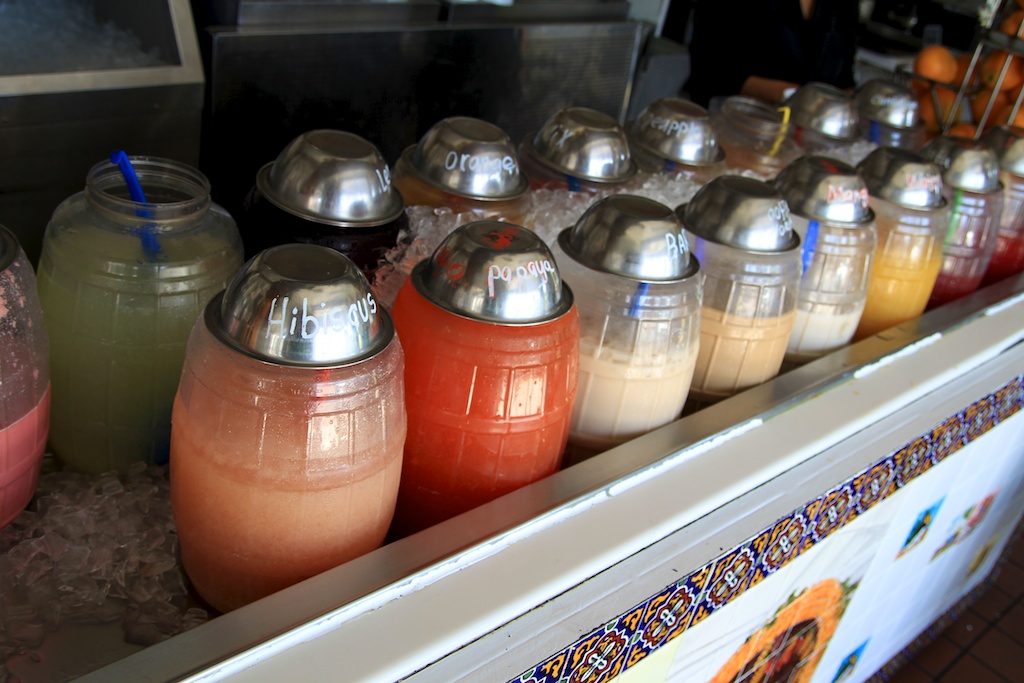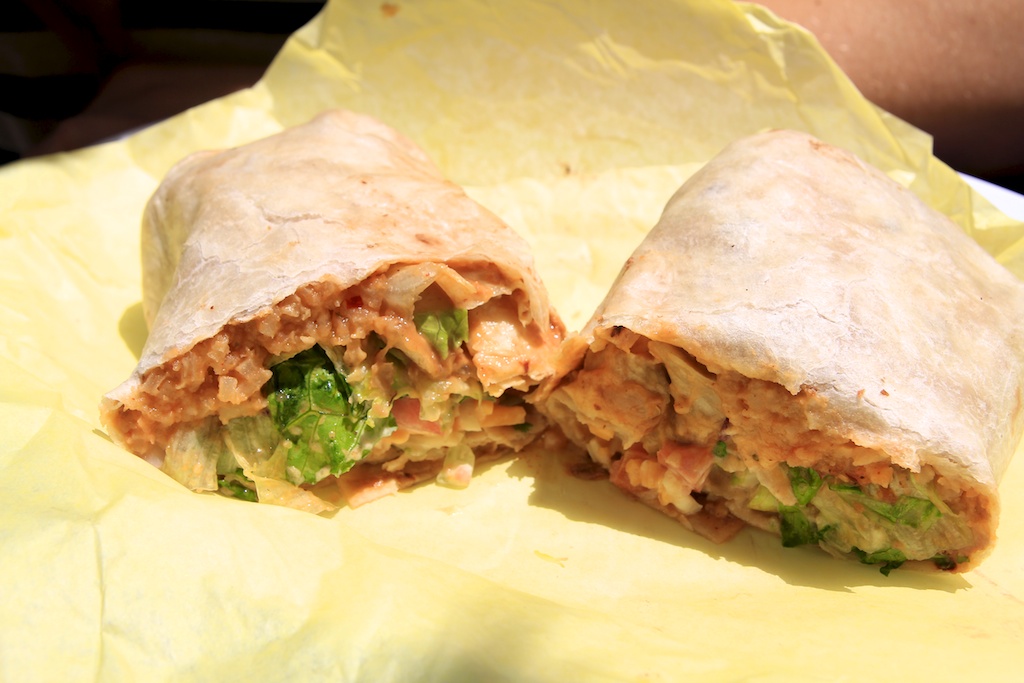 The Prices
Tio's Tacos is around the normal price for a Mexican place with burritos ranging from 5 to 8 dollars; most of the rest of the menu falls in that range as well. It is a walk up and order place, so you are not being waited on, which gives you more time to enjoy the unique surroundings.
Tio's Tacos is a fun place for every member of the family. There is a ton of crazy stuff for the kids to look and play around in. Even adults should enjoy the experience as I doubt it is like any you have had before. At nighttime I have to say it is kinda creepy though, I would go in the day for your first time, something about naked doll statues in the moonlight is not my cup of tea.
The greatest part is that Tios is always changing, so the "art" you see today may not be the art you see tomorrow. Give a try and let me know what you think in the comments. Also, it is close to Mt Rubidoux, which is an excellent thing to add-on to your trip and make a full day out of it. I'll leave you with a picture that sums up the experience here, Richard Nixon and Hulk pulling a cart of stuffed ponies. Yea, I know, this picture alone would make you want to go.