Black Bear Diner: Breakfast at the Base of Shasta
Even though I have a lack of experience traveling in Northern California, many people I know have spent a good deal of time up in that region. I have always heard about how great it is to visit the Black Bear Diner right at the base of Mt Shasta for a good meal, so when I set out on my adventure seeing McCloud Falls and Burney Falls I already knew where I would stop for lunch. The Black Bear Diner in the city of Mt Shasta boasts excellent food with an outstanding view of the mountain (assuming it is clear). Read on for my full review. Update in 2018: Black Bear Diners are all over California now, so you don't have to go to Mt Shasta to visit this spot.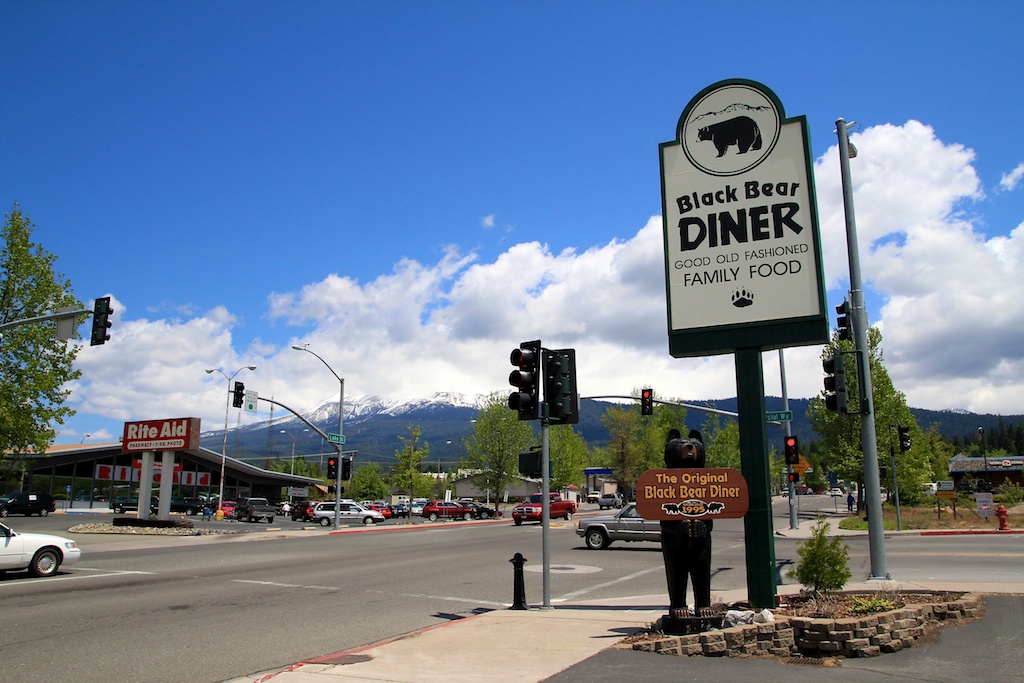 How to Get There
Located one minute off the 5 Freeway in the city of Mt Shasta, this diner is hard to miss. Off the exit for Lake Street, you simply turn right, if heading north, and the diner is a couple blocks up on the right-hand side.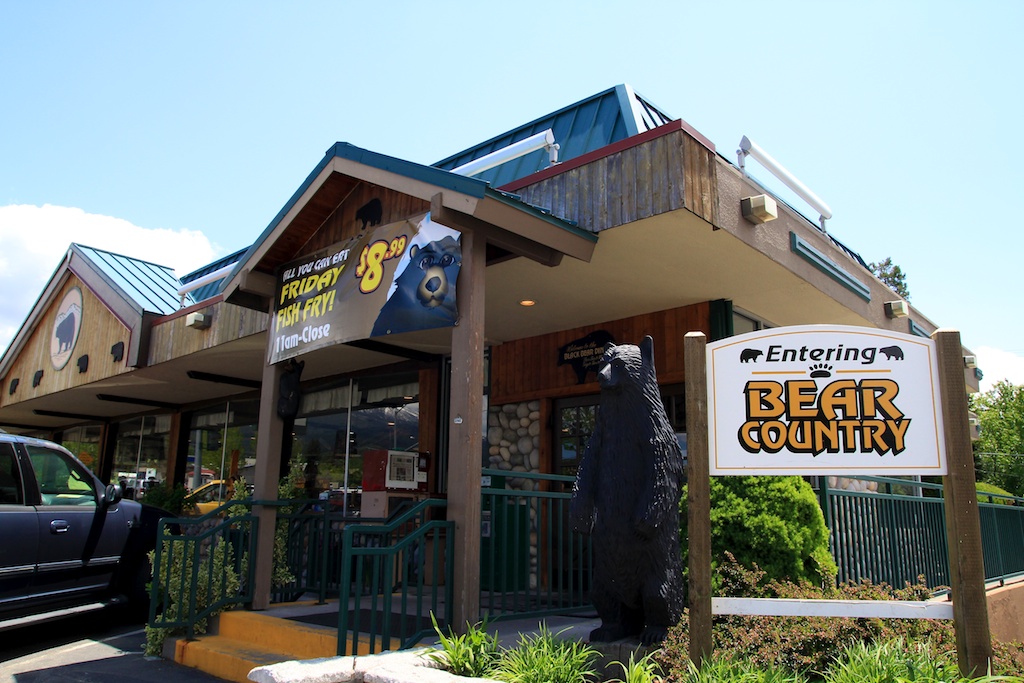 History
In 1861 a gold prospector by the name of Sisson fell in love with Strawberry Valley – a quaint mountain meadow at the foot of Mt. Shasta in Northern California. He opened an inn near the town that overlooked the wild berry patches nearby, frequented by both black bears and people alike. Tired travelers soon became aware of Sisson's fabulous hospitality, and the inn became a well-known stopover. Large portions of quality food in an interesting and friendly atmosphere became the standard that people expected on their visits.
In 1995, Bob and Laurie Manley opened the first Black Bear Diner on the site of the old strawberry patches near Mt. Shasta. They were determined to rekindle the level of hospitality that was lavished upon early guests to Strawberry Valley. The menu, service, and decor were designed to remind the guest of a time when life was a little more simple, and service and quality were the cornerstones of business. The owners feel great satisfaction that after one hundred years, the black bears again look over Strawberry Valley.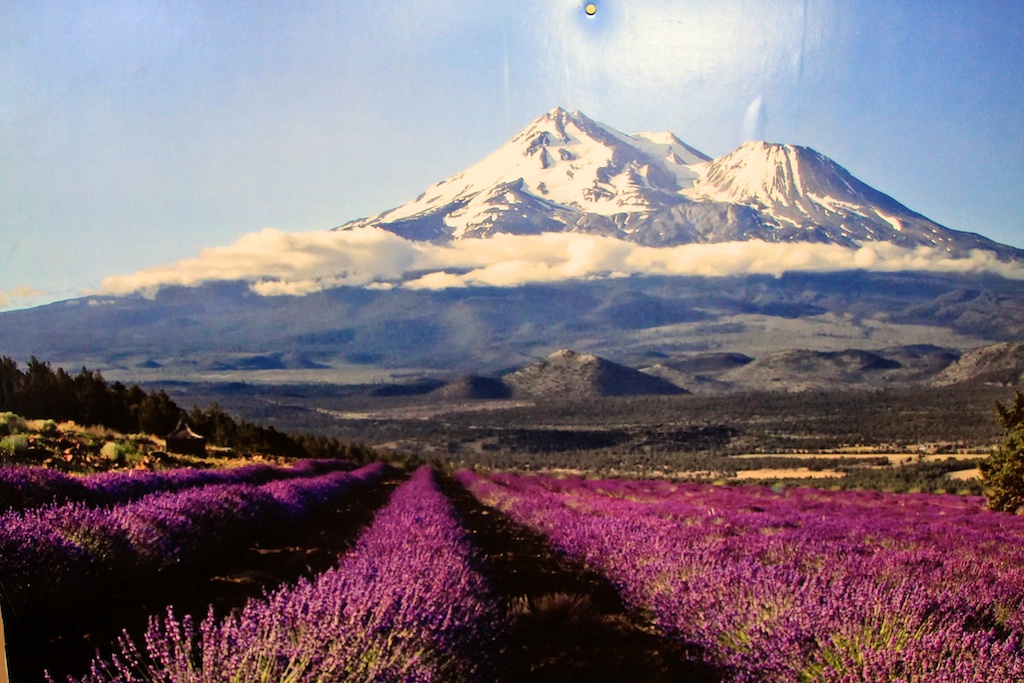 The Store
Along with being a restaurant, the Black Bear Diner also has a small little store. This store sells all sorts of knick-knacks and Black Bear Diner related merchandise, much like what you would see in Cracker Barrel. They had everything from honey and postcards to mugs and clothing.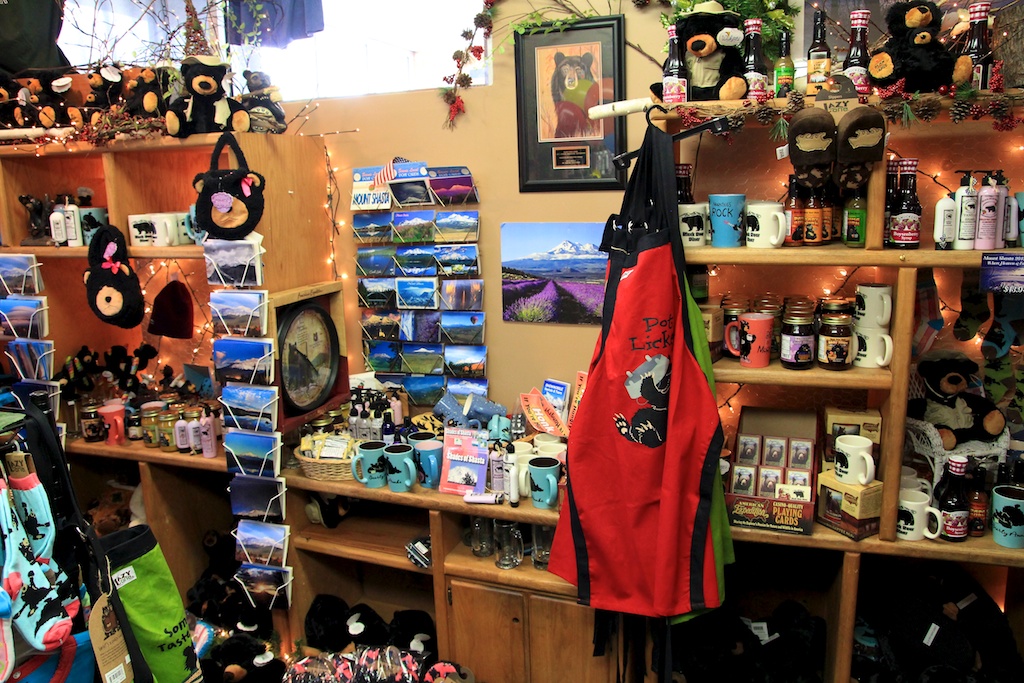 It was a fun place to walk around in while you are waiting to be seated, and there were a lot of cool old photos of the mountain and the surrounding area to take in.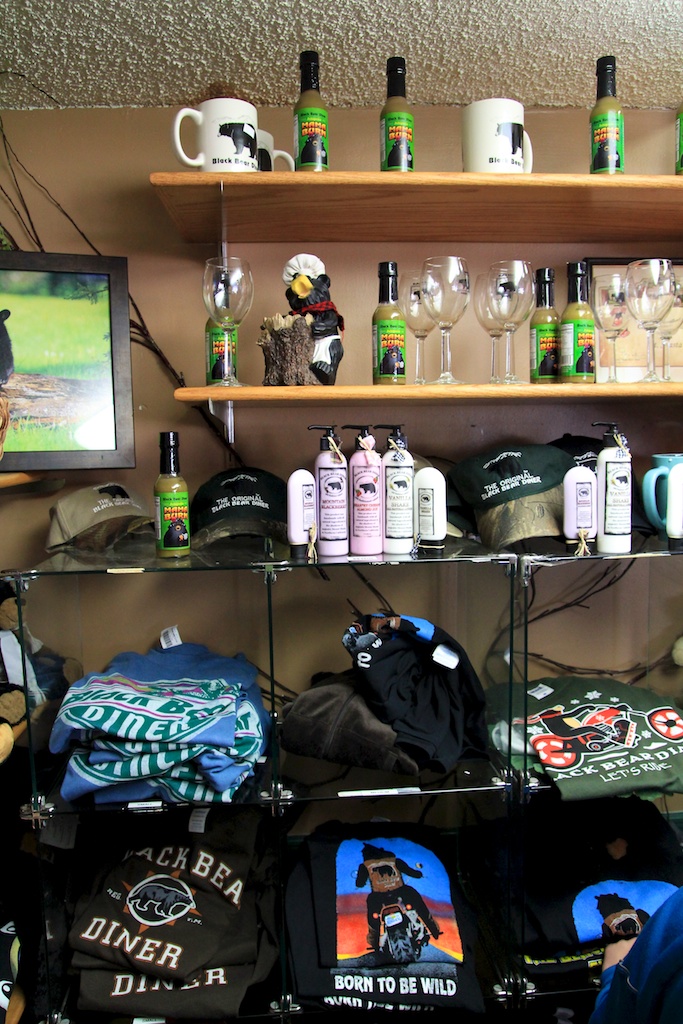 The Food
After hiking most of the day and waiting 20 minutes to sit down, we had worked up a pretty good appetite. This really is the way to experience the Black Bear Diner, as the portions are enormous. After being seated, we were handed a newspaper that served as the menu.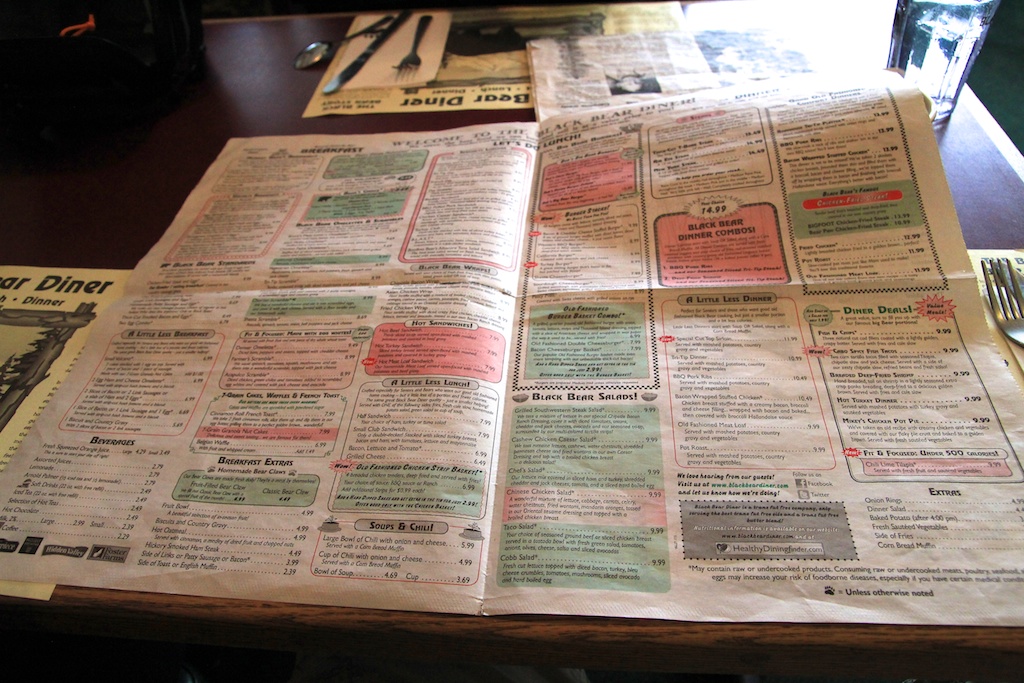 The menu had a lot of good food on it, with breakfast, lunch, and dinner options. It took a while to decide, but I ended up on the omelet with avocado, onions, and mushrooms in it, not really sure how something that epic can ever be bad.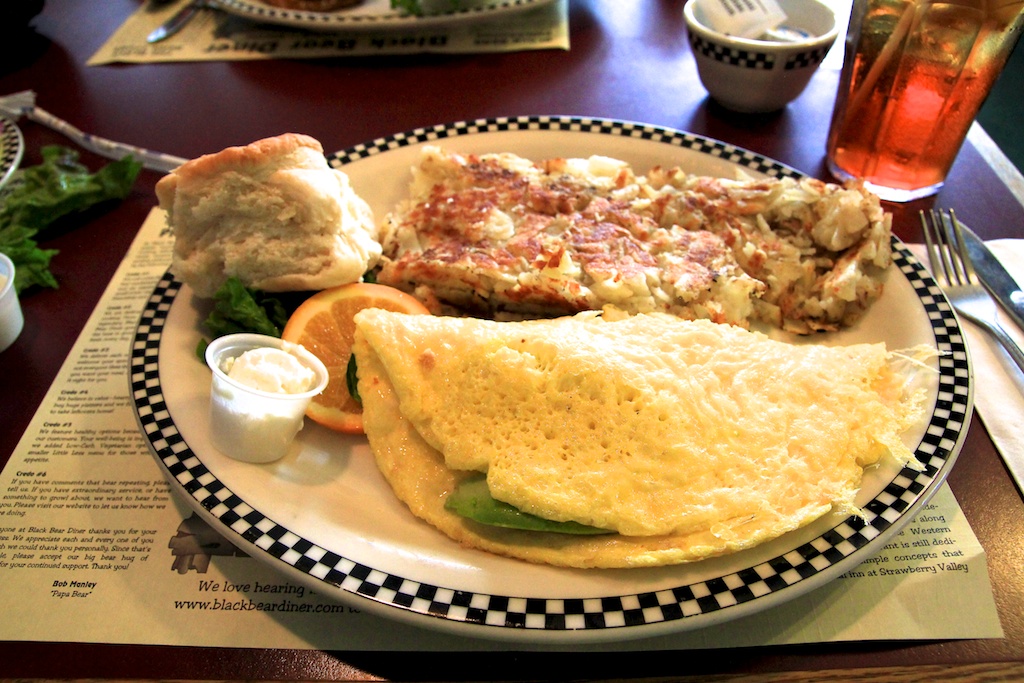 Other options that Zac and Amie got also looked pretty great.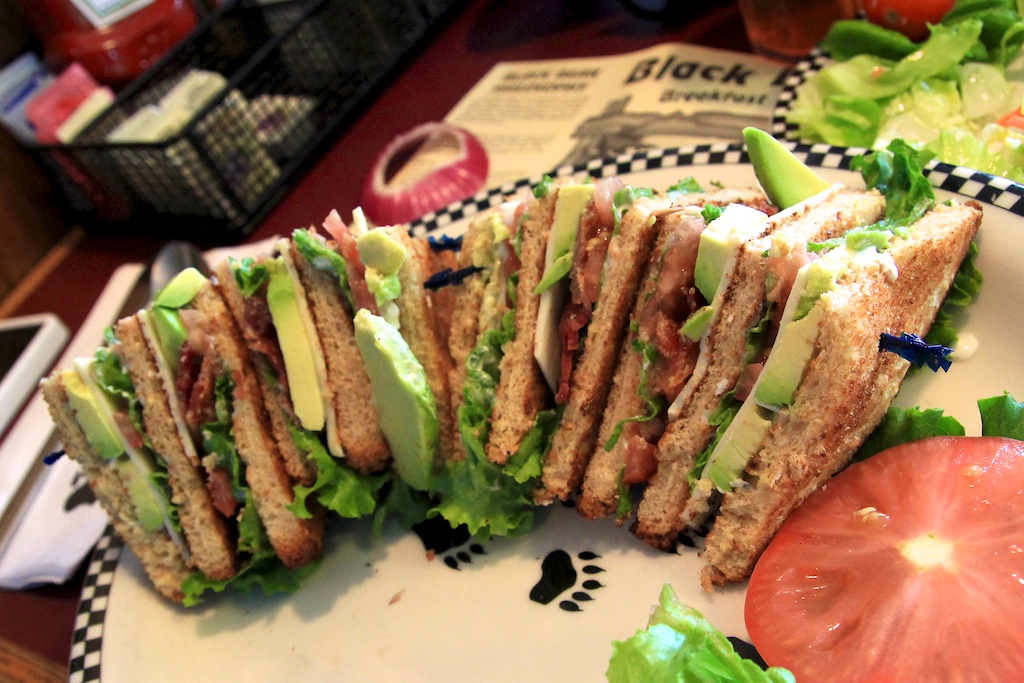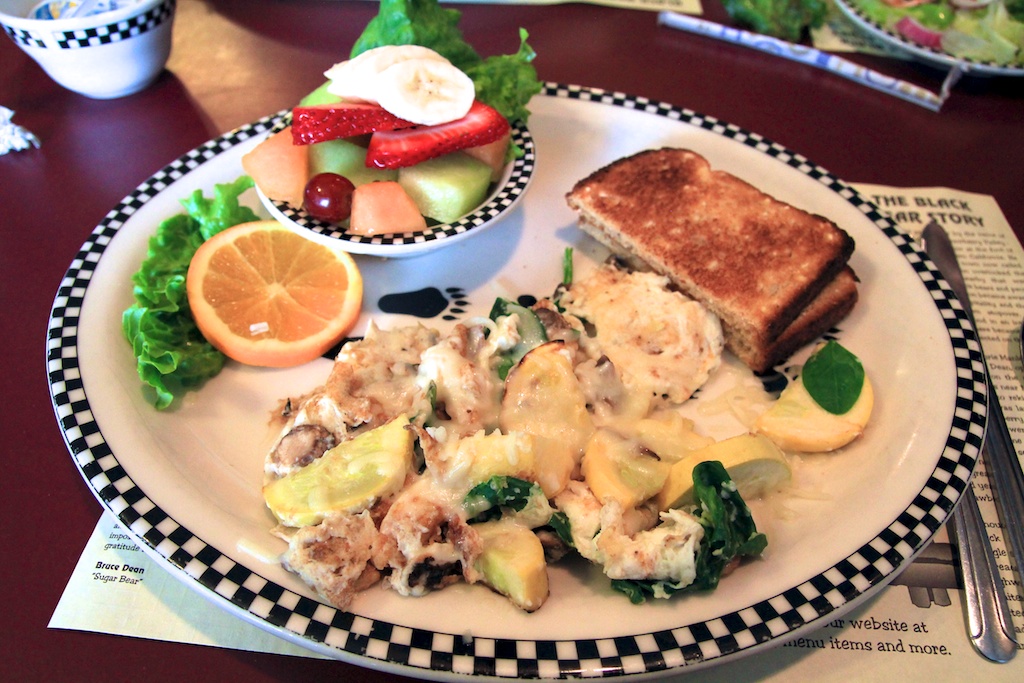 Make sure you save room (not sure if that is possible) for their selection of home-cooked pies as well. If you don't have room though, you can always take one to go and enjoy it later.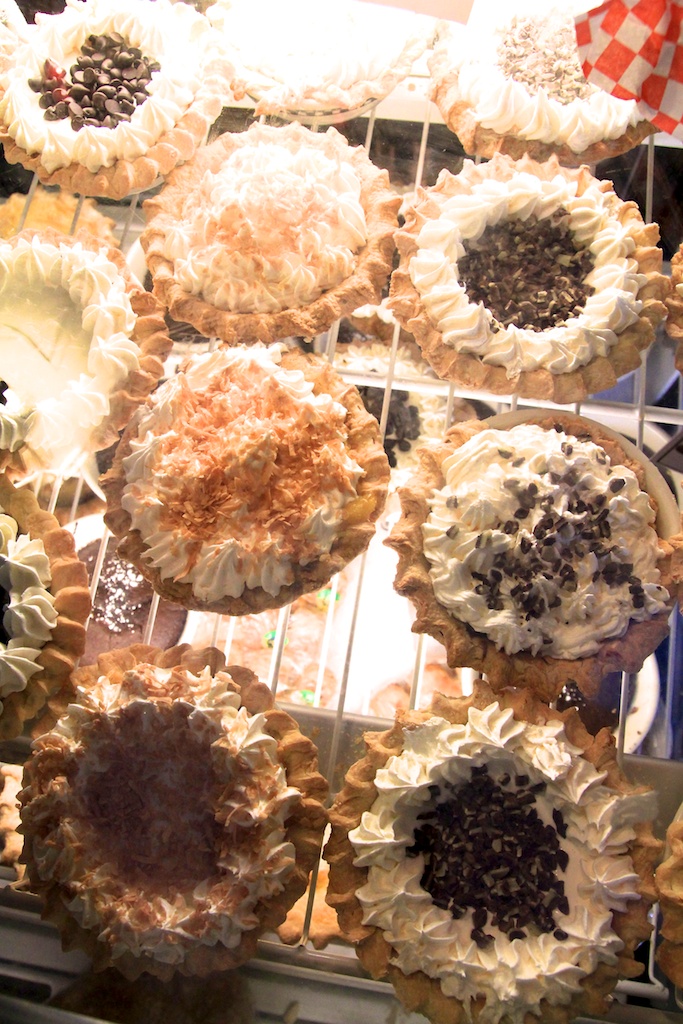 With Black Bear Diners popping up all over the United States, it is becoming easier to sample their great food. However, there is something special about being able to enjoy a meal like this with Mt Shasta looming overhead. I loved the Black Bear Diner, and with most meals less then $10 (as of 2012), it is an easy recommendation. Check it out for yourself if you are in the area.