11 Things to do in Lassen Volcanic National Park
Lassen Volcanic National Park is located in Northern California, east of the town of Redding. The national park is home to multiples geothermal features, dozens of beautiful lakes, and countless miles of hiking. I have been coming to Lassen for years, but I still have so much to explore throughout the park. I wanted to make this post to introduce you to Lassen Volcanic National Park, since it sees much fewer visitors than other parks in California. Here are some of my favorite spots; let me know what I left off in the comments, and note that I have not done Brokeoff Mountain or the Cinder Cone hike, but both would probably be on this list if I had done them.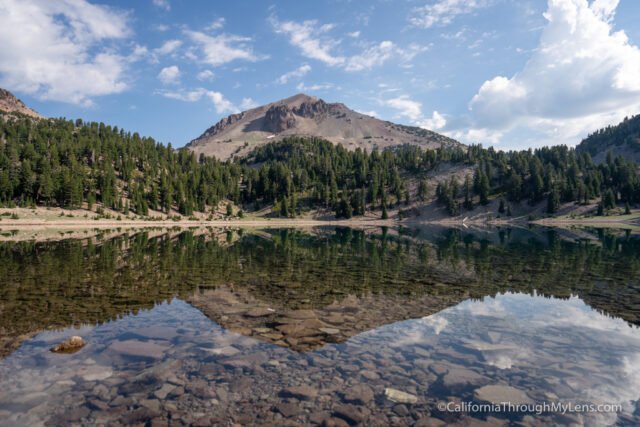 Quick stops if you want to drive through the park
The main area of Lassen Volcanic National Park is off Highway 89. If you are only spending a half-day in the park, then the best option is probably to drive Highway 89 through the park and stop at the quick stops. Here are some of the best:
Sulphur Works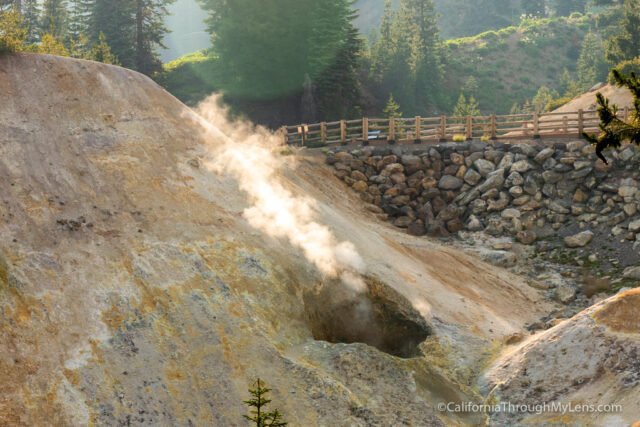 Sulpher Works is right near the south entrance, and it is the easiest of the park's geothermal areas to access. You can park about a tenth of a mile from the main bubbling pools and walk to see them. There isn't a lot to see here, but it is a great introduction to the geothermal areas if you have only a little bit of time.
Emerald Lake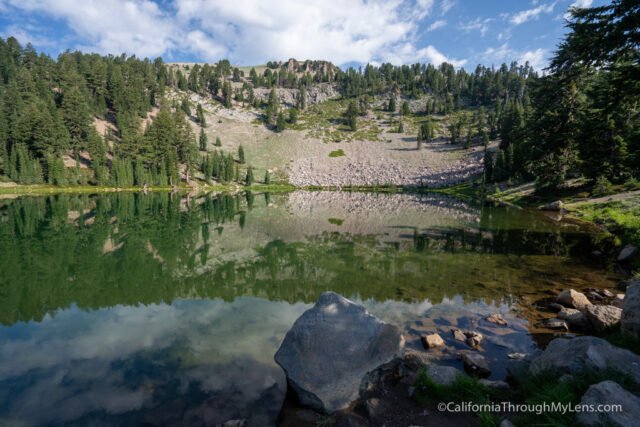 Emerald lake is the first of a few amazing lakes you will get to when driving through the park. It is not as popular as Helen Lake, but it is stunning to see, especially in the early morning when the park is quiet, and the water is reflecting the surrounding mountains.
Helen Lake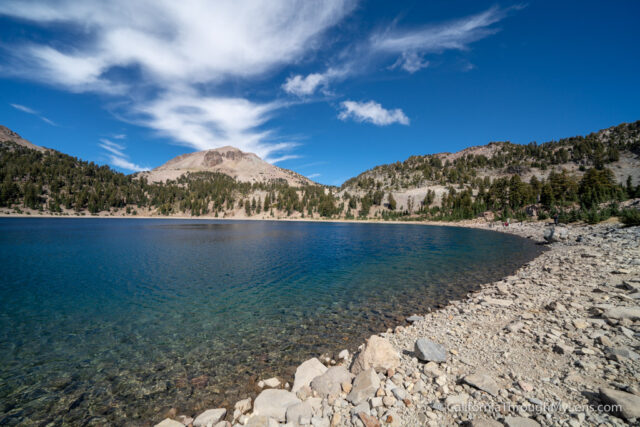 Helen Lake is only a few minutes' drive from Emerald Lake, and it is my favorite spot in the park. This lake reflects Lassen Peak, and I have spent hours just sitting here and soaking it in. You don't want to skip this area on a drive through the park.
Upper Meadow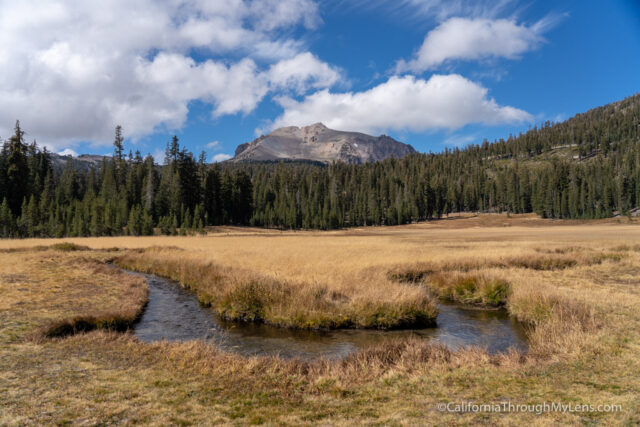 This area has minimal parking, but it also has great views of the surrounding terrain and Lassen Peak. You can walk along the creek, and you may even see some animals in the meadow.
Devastated Area Trail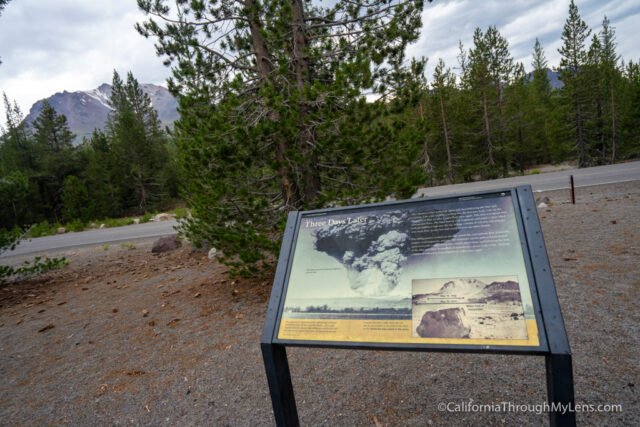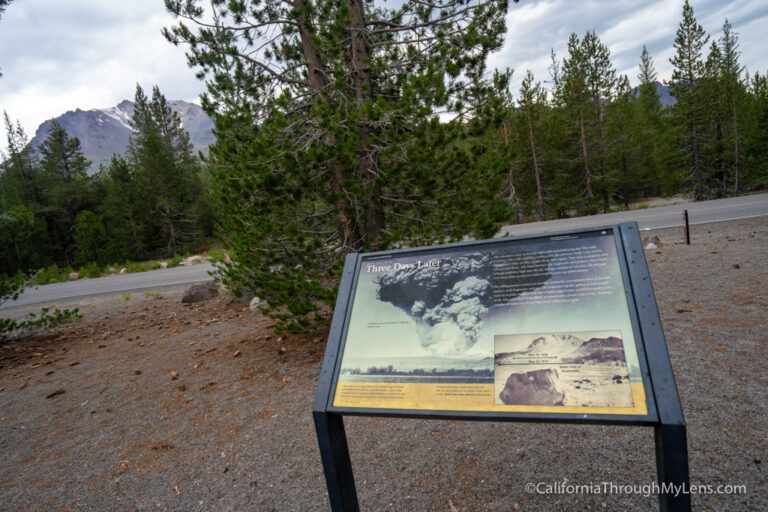 Heading on from Upper Meadow, you can stop at this short trail that is wheelchair accessible and is great for those interested in the park's history. The trail talks about the volcanic eruption from the early 1900s that changed the landscape of the park. It's a quick stop but an interesting one with lots of parking.
Manzanita Lake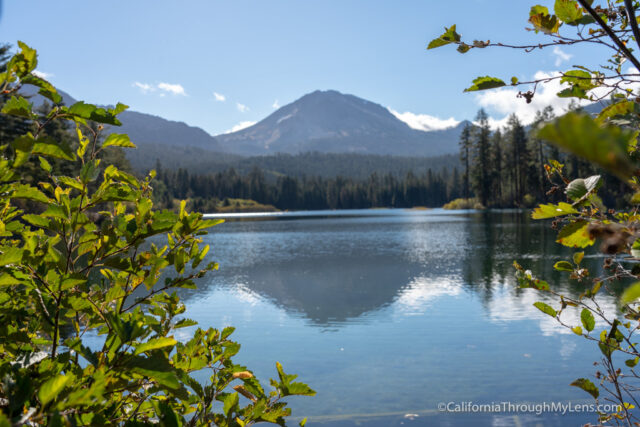 My last quick road trip stop is Manzanita Lake. I would recommend that you take more time here if you can as there is a great trail that goes all the way around the lake and gives you stunning views. If you can't do that though, you can stop along the shore and spend 5-10 minutes walking a little bit and experiencing the beautiful lake before continuing on.
Longer stops if you have more time
These last five recommendations are for longer stops in the park if you have more time to explore.
Bumpass Hell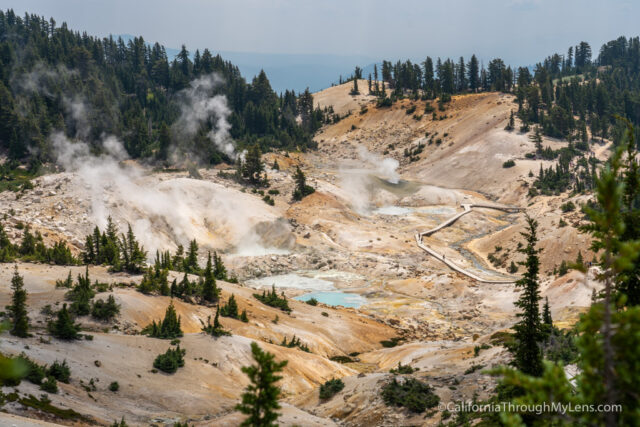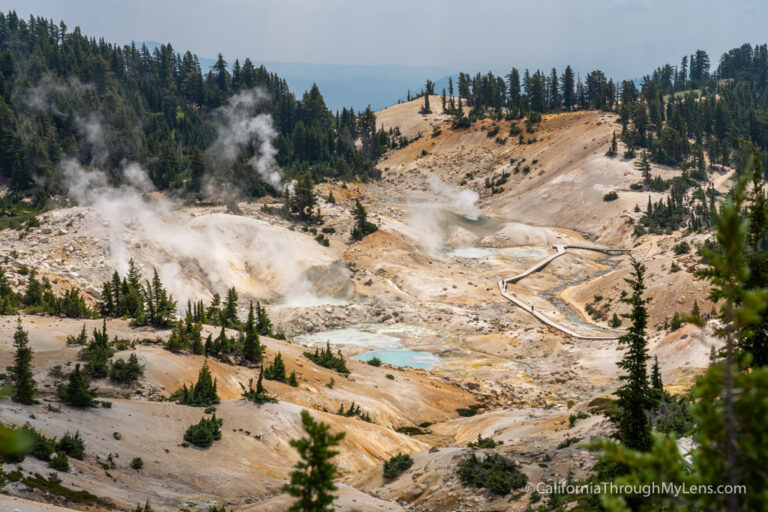 First up, Bumpass Hell is the most well know hike in Lassen National Park. It takes you along a hillside and over to a huge hydrothermal area. Bumpass Hell has a boardwalk that takes you up close to boiling mud pots, steam vents, and other hydrothermal features. It is one of the most unique short hikes you can do in any of California's national parks.
Lassen Peak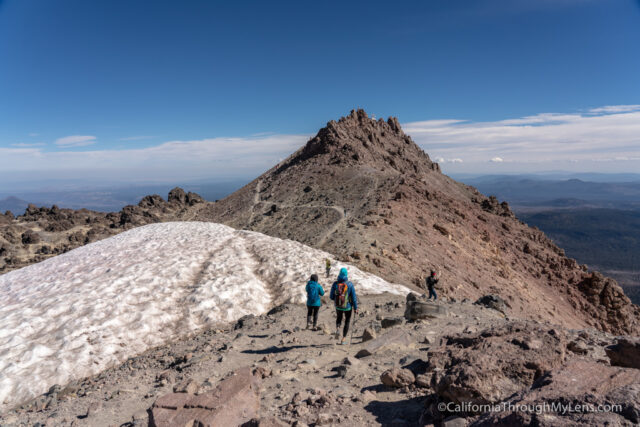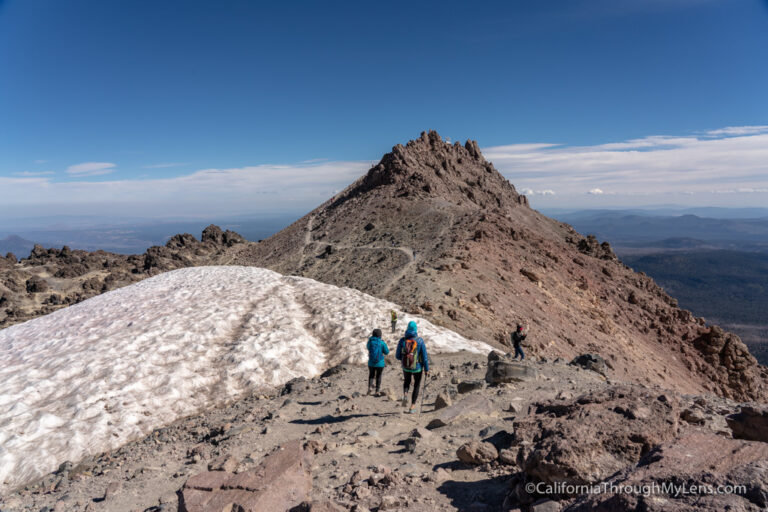 Lassen Peak is the volcanic mountain that the park is named after. It erupted in the early 1900s, changing the park's landscape forever, and is a dominant presence in the park. You can hike to the top of the 10,000 foot peak on a 5 mile round trip hike. Don't underestimate it though, as it goes uphill the entire way. The view from the top is worth the effort.
King's Creek Falls / Sifford Lake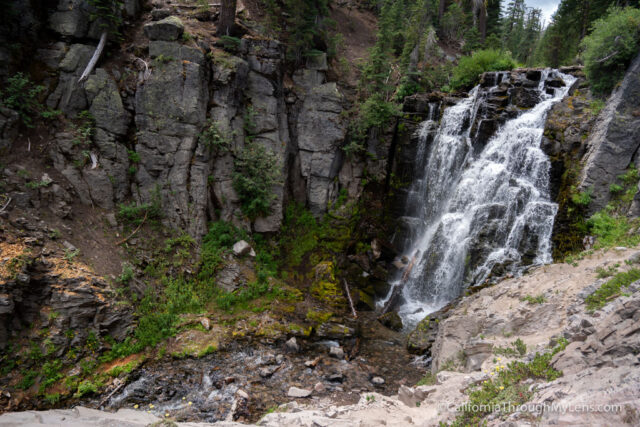 Kings Creek Falls is one of a few waterfalls in the park. It is a very popular day hike for visitors as the waterfall is impressive and the hike through the Upper Cascades is as well. Many people hike both Kings Creek and Bumpass Hell during their one day in the park.
Devils Kitchen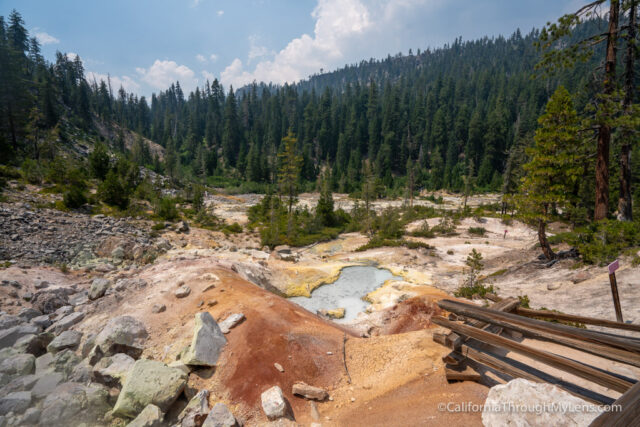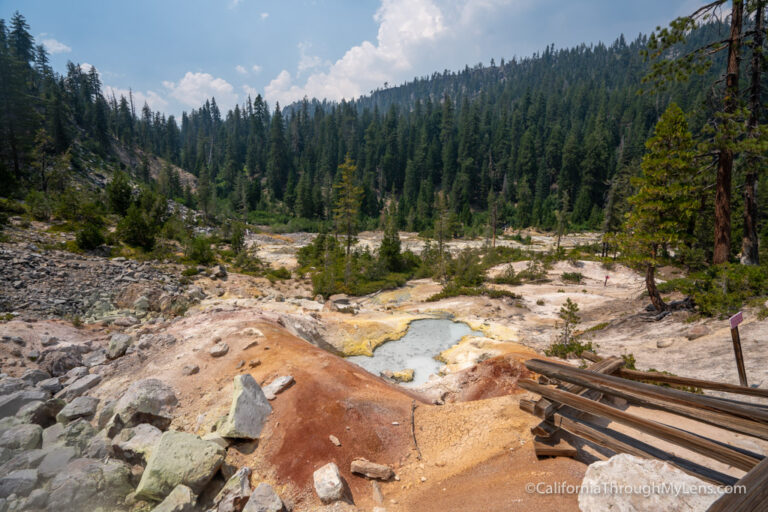 The last two recommendations are not on the main park road and require you to drive about 40 minutes from the park's southern entrance. The first is the Devil's Kitchen, which is another geothermal area that you can hike to. It is not as impressive as Bumpass Hell, but it is still a pretty interesting place to visit in Lassen National Park.
Boiling Springs Lake
Lastly, Boiling Springs Lake is in the same area as Devil's Kitchen and is a great short hike. This lake has many steam vents underneath it that keep the water a unique light green color and the water temperature at around 125 degrees. The red colors around the lake and boiling mud pots make this an interesting spot to explore in the park.
There you have it, my list of things to do in Lassen Volcanic National Park. Be sure to look up the Cinder Cone and Brokeoff Mountain if you are looking to explore more. What else did I leave off this list? Let me know in the comments.